Seradex ERP
Manufacturing ERP build to order solutions
Visit website
Seradex ERP Software is used to support your entire business and consists of modules such as Estimating, Sales Orders, Field Service, Production, Inventory Control, Procurement, Distribution, Human Resources, Finance and Accounting. The Seradex Product Configurator lets customers, engineers, salespeople and dealers recommend solutions, configure complex products and automate pricing, costing and commission calculations. You can produce detailed quotations and instantly create bills of material and routings for each order. Seradex software was designed from the ground up to use industry standard development tools and integrate to your applications. If you feel like you're only option is being all in the cloud or not at all, we have the solution for you. Keep your data on premise and have all your customer facing pages in the cloud. It's a new decade and the pace of innovation has never been faster. Your ERP system needs to be able to adapt. Seradex is consistently working on new tools and processes to fit our customer's needs.
Screenshot & Video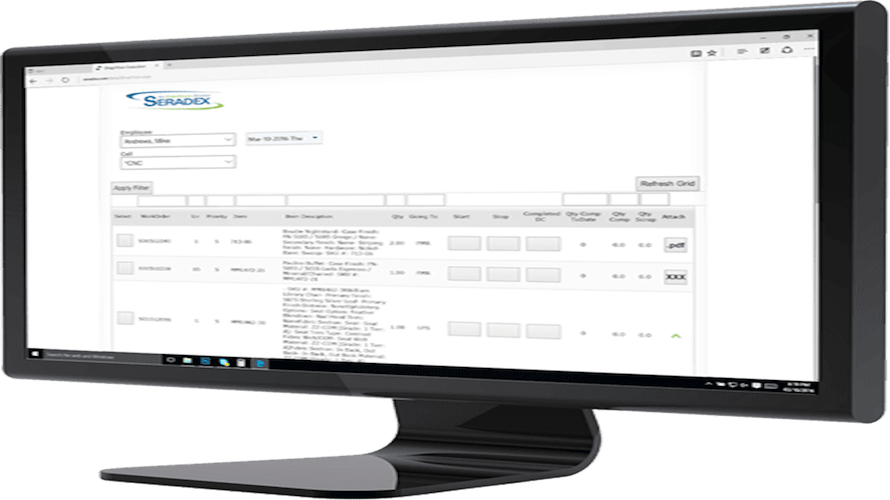 Seradex ERP Core Features
This profile is not claimed
Do you own or represent this business? Enter your business email to claim your GoodFirms profile.