K&J Translations is a dynamic, international team of professional and dedicated project managers who work with more than 200 translators worldwide! Our most crucial values are good organization of the projects, top quality of the translations, and the satisfaction of our customers. Therefore, we communicate with our clients quickly, and effectively and always try to meet their expectations.
Certifications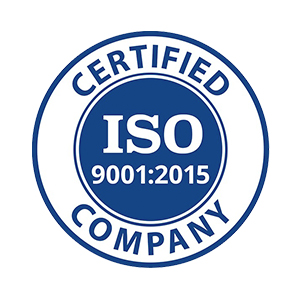 Germany
Elsässer Str. 2a
,
Weil am Rhein
,
Baden-Wurttemberg
79576
+49 (0)152 04046846
Italy
Via De Amicis 26
,
Bergamo
,
Bergamo
24035
+39 3395781216
Croatia
Mosećka ul. 72
,
Split
,
Split-Dalmacija
21000
United States
954 Lexington Ave.
,
NYC
,
New York
10021
Focus Areas
Client Focus
Small Business
Medium Business
K&J Translations Reviews
All Services
Translation Services
Relevance
Most Recent
Rating: high to low
Rating: low to high
Write a Review
Melanie Zahirovic
, Managing Director at MS Group d.o.o.
Posted 11 months ago
Their translation enabled us to deliver good product descriptions on our website.
Review Summary
K&J Translations' accurate translations enabled the company to present their product online and improve the brand effectively. The team responsively communicated the project, making the collaboration seamless. Above all, the project manager understood the client's needs and was responsible.
What was the project name that you have worked with K&J Translations?
Product descriptions for baby products for our website
Describe your project in brief
K&J Translations provided translation services for an online children's concept store. They helped translate the product manuals and descriptions from English, Slovenian, and Romanian to the Bosnian language.
What is it about the company that you appreciate the most?
Their response time is very quick and communication is excellent.
They always delivered translations on time, sometimes even a day before the agreed deadline.
They translated product descriptions for our website, and the translations provided by them were excellent.
What was it about the company that you didn't like which they should do better?
There is not a thing I could think of that could be done better.
Professional service
Review Summary
They delivered good quality translations in time. The communication with the team was flawless and professional. One of the best translation companies in the translation industry. Strongly recommended!
What is it about the company that you appreciate the most?
Professionalism and timely delivery