Kaspar is committed to bring Intelligent Digitization to its partners which reflects in their business results. Through our state of the art services we help our partners achieve realization of their ideas through software development that suits their business needs.
Certifications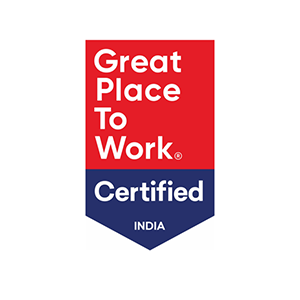 Pakistan
137 Kamran Block
,
Lahore
,
Punjab
54000
Focus Areas
Service Focus
9%
9%
9%
9%
8%
8%
8%
8%
8%
8%
8%
8%
Mobile App Development
Software Development
E-commerce Development
Testing Services
Web Development
Kaspar Consulting Services Clients & Portfolios
Key Clients
Succession Financial Planning
QWQER Pakistan
Tiffin Box Company
Kaspar Consulting Services Reviews
All Services
App Designing (UI/UX)
Relevance
Most Recent
Rating: high to low
Rating: low to high
Write a Review
Asim
, Director Of Operations at Kaspar Consulting Services
Posted 8 months ago
Kaspar Consultings has proved itself to be a trustworthy partner which provides best services when you need these the most.
Review Summary
We at Tiffin Box had been facing delays in our Android app and backend development from our previous vendor due to which marketing efforts were also getting affected. We approached Kaspar Consulting Services for their services in Web and Mobil Apps development in Nov 2021 and Kaspar team is involved with us since then. Kaspar has built our complete platform with iOS and Android apps, Web site and Backend controls and all these services are provided in a very cost effective manner. We look forward to keep working with Kaspar on a long term basis.
What was the project name that you have worked with Kaspar Consulting Services?
Tiffin Box - Food Delivery Service
Describe your project in brief
AT Tiffin Box we needed to revamp our Mobile apps and related backend Dashboards, also need was there to launch an iOS App. Our previous vendor was making the project delayed that is why we contacted Kaspar Consulting Services and they have successfully completed the required tasks
What is it about the company that you appreciate the most?
Kaspar team is very attentive in documenting our needs & requirements
Kaspar team has worked as partner and suggested us new features as well
All services can be found with same vendor which gives a synergy to all operations
What was it about the company that you didn't like which they should do better?
Digital Marketing Services should also be added in their portfolio