Hybrid MLM
Hybrid MLM Software - Best Network marketing Software
Visit website
Hybrid MLM is one of the primary overall MLM software provider with sublime responses for all astounding framework advancing challenges. We work an especially streamlined and extraordinarily capable downline the board plot that would enough be able to manage all elements of business exhibiting assignments. Our MLM software is the best and top tier in the software feature that gives business heads 100% regulatory specialist over the general business work process.
Hybrid MLM offers a 100% segregated software structure, and this is the reason we rise among all other software associations. Our specific software organize is significantly versatile with a perfect coding blend. The modules of our first rate software framework can be viably decoupled and amassed with no multifaceted nature, giving you the much needed control over the differing features and undertakings in a MLM publicizing software.
Arabic
Chinese
Croatian
Czech
Dutch
English
French
German
Italian
Japanese
Polish
Portuguese
Russian
Spanish
Swahili
Vietnamese
16 Languages
Try Software Demo
Screenshot & Video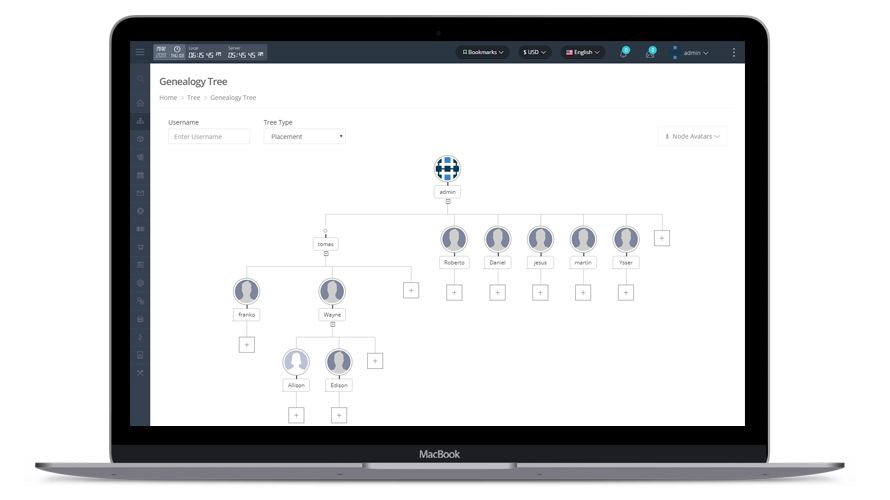 LICENSING & DEPLOYMENT
Open Source

Cloud Hosted

On Premises

Windows

Mac

Linux
Knowledge Base
Help Guides

Video Guides

Blogs
Hybrid MLM Pricing
Pricing Description
Affordably Priced MLM Software
Hybrid MLM Reviews
Relevance
Most Recent
Rating: high to low
Rating: low to high
Write a Review
Raquel Maideu
Posted on Jul 02, 2021
Very customizable software
Review Summary
We are satisfied with HYBRID software, implementation has been easy and it has been worth the money we spent. The software is very adaptable, customizable and easy to use. It is a powerful platform with minimum consumption of resources. Sometimes communication with post production SAT has been difficult, but when we have had urgent issues they have been there to solve everything for us.
Daniel Masih
Posted on Jun 21, 2021
The most helpful and hard working firm I have worked with
Review Summary
Working with Hybrid, especially Fazlul, has been an amazing experience. We have acquired their services several times, and time and time again, we were never failed. Even when we needed instant 24/7 support in crunch times, Hybrid was there to lend their expertise, and work together with our company to deliver right to the end. Hybrid is a great company, and I would recommend their services to anyone of my contacts and definitely promote their services.
IWG Web Agency
Posted on Feb 23, 2021
Highly recommended
Review Summary
Hybrid provides an excellent service in terms of quality and price. It has an assistance that supports you in your choices and achievements, also giving you advice. Highly recommended
Kuts Henry
, Employee at Schroders Natural medicines Co. Ltd
Posted on Mar 30, 2020
Excellent Company with great services and solutions
Review Summary
Pros: Their Hyrib MLM software is wonders, it has a very easy and simple GUI whereby anyone can use it without being trained. The software is easy to modify so you can always ask them to add new functions without having to go offline. Cons: Nothing because even when there is a bug, the Hybrib MLM team is always available to rectify and fix the bug quickly. Am glad I made the best decision to choose Hybrid MLM to design my Hybrid MLM system. we had had bad experiences with other companies as they designed for us a system that was no able to represent our compensation plan and we ended up spending a lot of money for nothing. but i found Hybrid MLM and i was glad because first their price was favourable for startup businesses like mine and the time frame was short meaning soon business would commence. the software is excellent with good user interface and with a variety of function and with room for modifications, i can change whatever i want and make it as my distributors desire. the system is fast, and is always online thank for great server technicians the Hybrid MLM provided. Till now i have not encountered any difficulties when using this software, i highly recommend Hybrid MLM for any new or already existing company that want an MLM system. am a very happy client.
Anne Lim
Posted on Mar 23, 2020
A good and trusted business partner
Review Summary
An excellent team with their professional performance; willing to hear and pursuit our expectation; feeling so touched and felt been respect by the team; an outstanding reviews and suggestions given during our discussion.
Robert Frankfurter
Posted on Mar 09, 2020
Robert Frankfurter
Review Summary
I heard about this company from one of my friends. It was super awesome working with them. They did the job accurately and on time. It worked great even with such a large amount of people involved in my business. So far I only faced one minor issue and they sorted it out within 2 hours and I really appreciate their prompt support which is crucial for an MLM business. If you guys are looking for a robust MLM solution you must give a try with these guys.
This profile is not claimed
Do you own or represent this business? Enter your business email to claim your GoodFirms profile.