CedCommerce is a leading global digital marketing agency that has been listed in "Deloitte Tech Fast 500 Asia Pacific '' and "Deloitte Tech Fast 50 India" for Five Years in a row. With over 12 Years of experience in the industry, we offer custom-made solutions tailored to meet business needs. Too big or too small, we provide services for all sizes of businesses. With core expertise in the field of Multi-Vendor marketplaces, Global marketplaces, Digital marketing, Marketing automation, Migration, and Design services; we are a team of creative people working towards a single goal, i.e, making eCommerce a breeze for businesses with simplified and best-in-class affordable e-commerce solutions.
CedCommerce offers best-in-class Digital Marketing Services including Paid Search Marketing, Social Media Marketing, SEO, Mobile App Marketing, Analytics & Tracking, Content Marketing, Video Marketing, and more.
During the onboarding phase, we do in-depth research on your business and come up with the best suitable solutions that align well with your business goals and objectives. We provide bi-monthly reports so that you can track progress and evaluate and analyze the performance of your business. To further enhance your experience, we provide 24*7 Customer service. Let us thrive and grow together.
Reach out to CedCommerce if you want to learn more about how we can help your business grow. Let us thrive and grow together!
With 15+ Teams, 3+ Locations, and 5+ Awards, CedCommerce is a client-first company that has helped over 30,000 clients to scale their businesses and boost revenue growth. Partnering with 50+ Leading Global Partners like Facebook Marketplace and Google Premier Partner, you can trust us with our expertise. We at CedCommerce believe in top-notch work ethics, maintaining client relationships, and providing each client with the solutions that give them exceptional results. From launching to scaling and upgrading your business, we have everything to make you and your business successful.
Certifications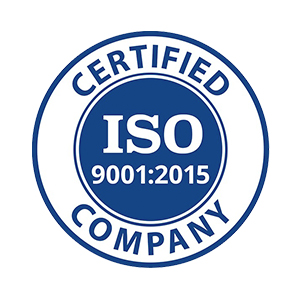 United States
1812 N Columbia Blvd, Suite C15-653026
,
Portland
,
Oregon
97217
(+91) -888-882-0953
India
3/460, First Floor, Vishwas Khand, Gomti Nagar
,
Lucknow
,
Uttar Pradesh
226010
888-882-0953
United Kingdom
3rd Floor, St. George's House, 6 St George's Way,
,
Leicester
,
England
LE1 1QZ
Malaysia
Suite 20-01 & 20-02B, Level 20, The Persiaran Lagoon Bandar Sunway, Subang Jaya Selangor Darul Ehsan
,
Kuala Selangor
,
Selangor
47500
Focus Areas
Client Focus
Small Business
Large Business
Medium Business
CedCommerce Clients & Portfolios
CedCommerce Reviews
Relevance
Most Recent
Rating: high to low
Rating: low to high
Write a Review
incompetent developers - stay away if you value your business
Review Summary
i gave these guys access to my site in order to troubleshoot a buggy extension and they end up wiping out my homepage without an explanation. customer service is terrible, they called me a liar and hinted that i broke my own site to blame them. the developers obviously have no idea what they are doing. i asked them to share the extension changelog with me and they refused which told me they are hiding something. when i asked to be refunded for the buggy extension they got offended and send me a link saying their policy is no refunds. I called american express and got the charge reversed.

stay away from these guys if you value your business
Company Response
CedCommerce
Hey Mike, Apologies for the inconvenience as you had a bad experience with us. As discussed with our development team, your homepage issue was caused due to malfunctioning of the template and was resolved instantly. We ensure that our extensions are fully tested and bug free and you have already accepted that the error occurred was not because of our extension. We at CedCommerce value our customers and we are more than happy to help you in future & to prove that we are capable of handling such projects.
Posted on Sep 05, 2019
Eslam Gouda
, Self-emplyed at Rotero
Posted on Aug 30, 2019
Fantastic
Review Summary
I had a very nice plugin that met my needs. The best thing is the support team. They are very helpful, answer very fast and do their job effectively.
They didn't even min to offer help in other staff.
Very grateful of dealing with them.
Thank you Cedcommerce!
Md Saiful Azri Sahingan
, Online Marketing Freelancer at Big Ants Global
Posted on Aug 26, 2019
CED Commerce 5 Star IT Experts
Review Summary
CED Commerce team they are amazing people.
I had a very good experience dealing with them. I am subscribing Shopee - Woocomerce extension.

Starting from the sale department name Mr Paya, he assisted me with live demo to show how the extension work. Only after I am satisfied with the explanation & walkthrough, then I subscribe CEDCommerce services.

They are very efficient & fast doing their thing, in less than 1 hour I had my system ready, connected & syncing. Thanks to developer team Mr Ratndeep.

That was an amazing service from CedCommerce team.

Well done, i must give them 5 stars for generosity & full hearted services. Recommended!
Mike Williams
, CEO & Founder at iReliev
Posted on May 16, 2019
Fantastic Partnership
What was the project name that you have worked with CedCommerce?
Woo-cmmerce and wordpress development
Company Response
CedCommerce
Thanks for being a CedCommerce Asset for years and taking time to write this as this means the world to us. We really appreciate your diligence for being with us and backing us up as a pillar. This review will really encourage us to evolve and emerge our process to get more reviews like this!! Regards, Princy
Posted on May 16, 2019
Steve
, Employee at FinallyHair.com
Posted on May 30, 2019
Incredibly responsive
What was the project name that you have worked with CedCommerce?
E-commerce Development
Akarach Pramojnaayudhya
, General Management at Baby Kids Bestbuy Online
Posted on May 17, 2019
Best customization services
What was the project name that you have worked with CedCommerce?
Baby Kids Best Buy Online
Company Response
CedCommerce
Thanks for being a CedCommerce Asset for years and taking time to write this as this means the world to us. We really appreciate your diligence for being with us and backing us up as a pillar. This review will really encourage us to evolve and emerge our process to get more reviews like this!! Regards, Princy
Posted on May 17, 2019