DeviQA is one of the global leaders in the Quality Assurance and Testing market since 2010. We are the finalist of the Software Testing Award in the nomination "Best Test Automation Project – Functional.". Twelve judges choose a few finalists among hundreds of participants around the globe.
Our offerings include QA process design and setup, responsibility for the quality of your project, automated testing for Web/mobile/API, end-to-end testing, user acceptance testing, functional UI automation, automated performance testing, integration testing, SDK test automation as well as full-cycle, performance/load, and stress testing, QA consultancy & Audit, etc.
With extensive expertise in such domains as healthcare, fintech, banking, cybersecurity, real estate, retail, social and media, education, and travel, we are fans of the integrated approach and the use of best practices during the implementation of complex solutions.
ISO Certified
ISO 9001:2015
ISO 20000:2018
ISO 27001:2013
Reliability, efficiency, and expertise are the core principles of the QA services provided by DeviQA. We pay close attention to the privacy and security of customer data storage and all intellectual property.
To prove that DeviQA is the right partner, we propose a high level of protection for you as our potential client consisting of making a quote, providing the references, conducting a free POC, and finally, a trial engagement.
Certifications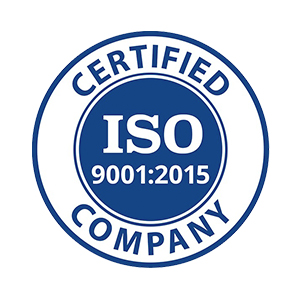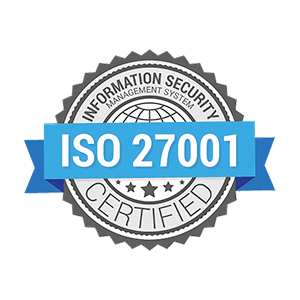 Poland
Warsaw, Towarowa 28
,
Warsaw
,
Warsaw
00-001
United States
521 5th Avenue
,
NYC
,
New York
10175
+1 805 491 9331
Focus Areas
Client Focus
Medium Business
Large Business
Small Business
DeviQA Executive Interview
Helgi Saddekow
Co-Founder
Visit Profile
Please introduce your company and give a brief about your role within the company?
DeviQA is an Independent Software Testing & Quality Assurance Company. We are ten years' experienced team proficient in:
• QA process design and implementation
• Full-cycle testing
• Automated tests development for Web, Mobile, and API
• Performance, Load, Stress testing
• QA Audit
• Test documentation design, etc.
Our automated testing expertise encompasses more than 40+ test automation frameworks and solutions. We are fans of complete test ecosystem design (for instance, integration of automated tests with Jira + Slack + TestRail + Jenkins).
What was the idea behind starting this organization?
The idea of creating DeviQA was to put together a highly-qualified team of QA engineers to provide full testing services in one place. Our company have already completed work on more than 500 projects. Our team has substantial experience in building complex solutions to resolve issues that other companies have found difficult. All this helped us to achieve great heights in the QA industry.
What are your company's business model–in house team or third party vendors/ outsourcing?
We have an in-house team of 100+ QA engineers. All engineers work in our office.
How is your business model beneficial from a value-added perspective to the clients compared to other companies' models?
We started our company with an idea to put together only highly qualified specialists with extensive experience in testing. We differ from other company with a unique approach to resolve complex issues. Challenges are food for us; that's why we are one of the top software testing companies on the global market.
What industries do you generally cater to? Are your customers repetitive? If yes, what ratio of clients has been repetitive to you?
We work with customers that represent different industries like FinTech, Automotive, Healthcare, Energy, Telecom, Manufacturing, Business apps, Social & Media, etc. A significant number of our customers return to us with new projects, and also we get new clients by word of mouth.
Mention the objectives or the parameters critical in determining the time frame of testing an application & website.
The following parameters are critical in determining the time frame of testing:
• The existence of the right testing process
• QA resources availability
• The current state of the application to be tested
• Presence of test documentation
• Mobile/Desktop OS versions
• Supported browsers
• Types of testing(manual, automated, performance, UI/UX, etc.)
• List of the environments
• Current development process
How much effort in terms of time goes into testing the front end and back end of an application & website?
All depends on the application itself. Some applications have most of the logic on the frontend, but some of them are on the backend. Also, the size of the form is a parameter which influences the efforts involved in testing any application or website.
What are the key parameters to be considered before selecting the right model for testing?
To choose a "right" testing model we look to the size and type of the project, requirements, flexibility, risk levels, time & budget, process, etc.
Agile Testing or Waterfall Testing. Which testing model do you prefer?
A waterfall is a linear approach, while Agile is an iterative one. There is no right answer to this question as it depends on many factors. Teams with up to 10-12 people prefer to use Agile.
Please list some factors which are essential while testing a product or service.
The following factors are essential while testing a product or service:
• Using well-proven test design techniques to maximize the effectiveness of the tests
• Prioritizing and performing the most critical tests first
• Having detailed and structured test documentation
• Reviewing requirements, architecture, design, interface specifications and other parts, which collectively comprise the test basis.
• Having enough skill set of engineers
• Automated activities which are reasonable to be automated
• Perform clear bug reports simplify the life
What are the key factors that you consider before deciding the cost of testing a product or service?
While deciding about the cost involved in testing a product or service, we need to consider the following key factors:
• The current state of the project
• Types of testing should be performed
• Availability of the QA resources
• The time frame for testing
• Testing requirements
• Number of test passes
• Environments and platforms
What kind of payment structure do you follow to bill your clients? Is it Pay per Feature, Fixed Cost, Pay per Milestone (could be in phases, months, versions, etc.)
We have three models of cooperation with our clients:
• Dedicated team
• Time and materials
• Fixed price
Do you take in projects which meet your basic budget requirement? If yes, what is the minimum requirement? If no, on what minimum budget you have worked for?
We do not have minimum budget requirement to start work on the project. Our smallest plan was around one month of workload for 1 QA engineer.
What is the price range (min and max) of the projects that you catered to in 2018?
It depends on various factors like:
1) Is the project long term?
2) Is it a full-time workload?
3) How many people are required to do the job?
4) What type of tasks needs to be performed?
5) What kind of testing the client is particularly interested in?
DeviQA Clients & Portfolios
Key Clients
Mimecast
Biznessapps
Sprinklr
WeHeartIt
SoftNas
UBTteam
Connexient
SimplePractise
TechSee
DeviQA Reviews
All Services
Testing Services
Relevance
Most Recent
Rating: high to low
Rating: low to high
Write a Review
Alex Mao
, Castrol at EVHC Global Project Manager
Posted on Aug 29, 2019
Excellent automated testing Service
Review Summary
DeviQA offered highly skilled QA engineer worked in our project. very much self managed, target driven work style. highly recommended.
Yana Kushnareva
, Scrum Master at Grover
Posted on Aug 26, 2019
DeviQA > Experience working with QA out-stuff
Review Summary
We've been working with DeviQa for more than a year and so far experience was nothing but good. QA Engineers that we enrolled in our team showed nothing but dedication and good performance. Startup environment may be quite tricky and stressful however DeviQA insured great support and showed great ability to adjust to all the circumstances to bring the value. Communication was always professional and responses were on timely manner as well. If you are looking for QA engineers to support your software and make sure quality comes first - these are the right guys.
Remote QA team that feels like in-house
Review Summary
We've had a great partner that helped us streamline our development process. Their skills and knowledge were beneficial for our manual and automated QA efforts.
DeviQA - Excellent Testing Service
Review Summary
I have been working with DeviQA for several projects now and couldn't be happier. The team they have assembled for me does great work!
QA on Comnexient
Review Summary
The experience with DeviQA has been great, their professional team and collaborators are really talented and effiecient on tasks.
Ben Shimmin
, Managing Director at Cornucopic
Posted on Mar 15, 2019
Excellent service
Review Summary
DeviQA is a great company to work with - fast, efficient, cost-effective.
Vasileios Bouras
, Senior VP of Technical Operations at CipherHealth
Posted on Feb 26, 2019
Amazing experience
Review Summary
We have been working with DeviQA for over 4 years now in a project with a total value of over 500k USD. We couldn't be happier with the quality and the performance of the DeviQA engineers. Professional, consistent high quality, effective and very efficient. They have added so much value to our organization and clients.
What is it about the company that you appreciate the most?
The consistency in the quality of services they offer and their professionalism. I can trust them.
Igor Vainberg
, CTO at Tipalti
Posted on Feb 26, 2019
Great QA
Review Summary
We have used DeviQA for software testing, and had a great experience. They are professional, do a good and thorough job , proactive and are dedicated to the project.
Anton Guts
, CMO at HireRush
Posted on Feb 25, 2019
Outstanding QA services for web and mobile apps
Review Summary
DeviQA was responsible for the quality of our Web and mobile applications. They set up test suite architecture, designed and developed automated tests, integrated them into our CI/CD and created a custom reporting system which allows us to understand the state of the apps quickly. I highly recommend them for their professionalism, technical skills, and reliability. Thanks, guys!
Company Response
DeviQA
Thanks Anton for your review of our services!
Posted on Feb 25, 2019