GMR Transcription Services, Inc
Human Transcription Services You Can Trust
Visit website
GMR Transcription provides state-of-the-art, affordable and accurate transcription services in the United States. With several million minutes of audio recorded and thousands of happy clients from an ever-growing list, GMR is your trusted source for transcription services at quick turnaround times. We only hire US-based transcriptionists who come from a multitude of backgrounds to ensure that your transcript expectations are met.Our transcription services are professional and come with a guarantee that you'll receive 99% accuracy for good audio. Our specializations include podcast transcription, legal transcription, business transcription and much more.
Certifications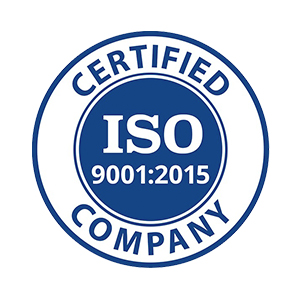 United States
2552 Walnut Ave. Suite 100
,
Orange County
,
California
92780
714-202-9653
United States
244 5th Avenue, Suite 1587
,
NYC
,
New York
10001
10001
United States
1 International Plaza, Suite 550
,
Philadelphia
,
Pennsylvania
19113
2155317893
United States
325 N. St. Paul Street, Suite 3100
,
Dallas
,
Texas
75201
2143939218
GMR Transcription Services, Inc Executive Interview
Visit Profile
Kindly share your feedback on how GoodFirms has been doing so far in increasing your visibility among potential clients.
GoodFirms is another avenue for companies to search for quality transcription services. It's also helpful that GoodFirms allows us to display reviews from happy customers since providing social proof is critical to attracting more new clients.
Please introduce your company and give a brief about your role within the organization.
GMR Transcription provides accurate transcription and translation solutions for writers, students, professors, and businesses. As the president of GMR Transcription, I oversee client relations and new business development to further expand GMR Transcription's revenue growth. I also focus on establishing efficient operations processes and enhanced customer experience.
How does your company differentiate itself from the competition?
We work with US-based, human transcriptionists which makes us stand out from other transcription companies who may use foreign transcriptionists, machine automation, or a hybrid model. It's absolutely critical that we use US-based transcriptionists because we guarantee 99% accuracy on good quality audio. We find that AI or foreign transcriptionists can't easily transcribe accents, specific terminology, or difficult audio, but native US-English speakers can.

Confidentiality and a high level of security are important to us and our clients, so we also have several measures to ensure complete data security. Our transcriptionists sign NDAs and can't identify clients via audio files. We also use a high level of encryption to protect and manage files.
What industries do you generally cater to? Are your customers repetitive? If yes, what ratio of clients has been repetitive to you?
We frequently work with university organizations and professors who will often reach out to us to transcribe interviews and research-related audio. We often build lasting relationships with these university contacts, so we often have repeat business from them or they refer us to other faculty members or other university contacts.
Please share some of the services that you offer for which clients approach you the most for?
We offer translation and translation for a variety of industries – academic, business, government, non-profit, and more. Our services include traditional audio transcription or translation to text-to-text transcription. We have also worked with some museums to do transcriptions of historical documents and letters. Most of our clients, they are typically requesting English audio transcription.
What is your customer satisfaction rate according to you? What steps do you take to cater to your customer's needs and requirements?
Customer service is incredibly important to us. We always survey our customers after they have received their transcription so that we can see how they liked the service and quality of their transcription. This helps us gauge what areas we need to improve in and if there are any bottlenecks in the transcribing process or common complaints.
What kind of payment structure do you follow to bill your clients? Is it Pay per Feature, Fixed Cost, Pay per Milestone (could be in phases, months, versions etc.)
We charge per minute of audio that needs to be transcribed or translated. Rates will vary according to audio quality. Customers always know what they will be paying before uploading their audio files for transcription.
Where do you see your company in the next 10 years?
We still find that AI cannot truly replicate the accuracy that human transcriptionists can, especially when it comes to translation. That is where we can definitely grow GMR Transcription more and beat out other competitors who are using either only AI or using outsourced transcriptionists.
GMR Transcription Services, Inc Reviews
All Services
Business Services
Translation Services
Relevance
Most Recent
Rating: high to low
Rating: low to high
Write a Review
Quick and Affordable for Students!
Review Summary
As a student, I needed some help transcribing lectures for my online courses. GMR Transcription was great at providing highly accurate transcripts. It's really easy to use their dashboard to place an order.
What is it about the company that you appreciate the most?
I thoroughly enjoyed their efficiency, as they offered same-day delivery for some of my transcriptions! Their customer service and quality of their service are unmatchable!
Such great work!
Review Summary
They have great pricing and their customer service is top-notch. Their team is always kind and patient when answering any questions about pricing quotes and turnaround times.
Great for all of your transcription needs.
Review Summary
Very professional and delivers my transcripts on time. For any complex projects, their team is great at asking the right questions and clarifications which resulted in a great transcript. I would definitely recommend them for any type of transcription project you have.