PFLB specializes in performance testing and performance engineering services. We help companies find and resolve performance bottlenecks such as ill-performing API calls or slow database queries.Our deep understanding of the space helps companies gain more confidence around launching apps in production. In addition, we provide customers with custom solutions based on our next-generation load testing platform. With over 15 years of experience providing performance testing solutions worldwide, PFLB has built a reputation for reliability.
Certifications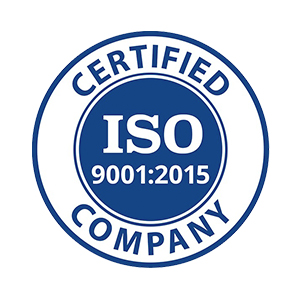 United States
2590 California St, Apt 1244
,
Mountain View
,
California
94040
+1-408-418-2552
United States
4633 Old Ironsides Dr #220, Santa Clara, CA 95054
,
Santa Clara
,
California
95054
(844) 446-7587
Focus Areas
Client Focus
Medium Business
Small Business
Large Business
PFLB Executive Interview
Yurii Kovalov
CEO and Founder
Visit Profile
Kindly share your feedback on how GoodFirms has been doing so far in increasing your visibility among potential clients.
We believe GoodFirms is a great platform, it unites a large number of different companies and attracts clients looking for sincere feedback about the company's approach and its expertise. So we believe GoodFirms will help us to expand our business and give potential clients updated information about the services we provide.
Please introduce your company and give a brief about your role within the organization.
I am Yurii Kovalov, CEO and Founder of the software testing company Performance Lab. I am responsible for the global strategic development of the company.
What is the story behind starting this company?
I started working in IT in 2002, right after graduating from the Academy. And I was lucky enough to participate in a lot of Core Banking Systems performance optimization projects. I was very impressed by the level of competence of people who are engaged in load testing and how important it is for business. I plunged into this topic as a performance engineer and then in 2008, I decided to open my own company, which would only focus on testing and analyzing the performance of software and IT systems. That's how Performance Lab started in Moscow. We attracted quite modest investments and rented a small office in Technopark. At that time, I could not imagine how popular the business I had created could be, and that one day our team would have grown by more than 500 people, and our headquarters would move to the Bay Area.
What is your company's business model– an in-house team or third party vendors/ outsourcing?
We use two business models. At the moment, we are developing our platform for load testing boomq.io, offering our customers to purchase a subscription. Secondly, we provide professional services for testing the performance of IT systems as outsourcing.
How does your company differentiate itself from the competitors?
Our expertise in load testing and performance analysis is like no other. Although we provide a wide range of testing services, including operational management testing services and test automation projects, our primary focus is performance testing projects. We are rapidly developing our presence in the international market of performance testing.
What industries do you generally cater to? Are your customers loyal? If so, what ratio of clients has been coming back to you?
We work with clients of all sizes from all industries. For example, over the past year, we have completed more than 40 one-time testing projects for small companies and startups. At the same time, we receive 70% of our revenue from regular large customers from a variety of areas, such as banking, insurance, medicine, biotechnology, retail and e-commerce, sports, and aviation. In reality, we have many customers who trust us and stay with us for many years.
Please share some of the services that you offer which clients approach you the most for.
We have a low-cost, modern solution for fast site performance testing for smaller companies. Its advantage is that you get extremely high-quality results that mimic what we provide to our largest customers, but they are delivered much faster and at a significantly lower cost. This is convenient for those with time and budget constraints. For example, if you are preparing for Black Friday and want to know whether your website can handle a large influx of customers, our solution is perfect for you. The solution includes a one-month subscription to our cloud platform for load testing and a few days of performance engineer work. As a result, you get not only a detailed report on the site performance but also a fully configured environment in which you can independently run repeated tests and analyze the results.
The special feature of our classic performance testing services is that we not only test but also help the client localize bottlenecks and performance issues. We analyze the behavior of the system under load and find bottlenecks in all layers of the architecture database, application server, integration bus, and API.

Additionally, it does not matter which client-server protocol the system uses. We test not only web applications but also complex legacy systems based on two-tier Oracle protocols, soap-HTTP, Siebel, and others, including encrypted protocols.

We are often asked in which cases it is more effective to outsource services than to have a team of testers from the company staff.

So if the company does not need to constantly perform testing tasks, which instead only need to be conducted three to four times a year, it is better to outsource teams than to have an entire staff of internal testers.

There are situations that require a team of developers from the company's staff, and they do an excellent job with testing; they write tests themselves and know certain approaches and solutions to performing tasks. However, even their knowledge and expertise may not be enough to solve a complex problem quickly and effectively. An outsourced team can bring a new vision to familiar things. Hundreds of our specialists have unique competencies for a specific type of testing. Our goal is to offer our customers the best services available on the QA market,—the most modern and innovative solutions.

Performance Lab performs tasks based on the latest tools, the appearance of which we constantly monitor on the market. You can always request feedback and examples of our successful cases.
What is your customer satisfaction rate? What steps do you take to cater to your customer's needs and requirements?
Our primary objective is to determine whether the client is satisfied and whether they have achieved their goals. For load testing, the main indicators are system performance, including whether the system is coping with the load. For projects like test service management, it is important to reduce the time needed for new versions of products and services to reach the market (time-to-market) and to minimize failures due to poor software quality.

We use a personalized approach to every current and potential client; it is always unique because we try to find the best way for every particular case using only the newest and innovative technologies. By far we have got a lot of positive feedback.
What kind of support system do you offer to your clients for catering to their queries and issues?
We offer 24/7 support by our professional multinational team. We process all incoming inquiries in 4 hours tops.
What kind of payment structure do you follow to bill your clients? Is it Pay per Feature, Fixed Cost, Pay per Milestone (could be in phases, months, versions, etc.)?
For our professional services, we use two engagement models:- fixed cost projects with Time & Materials.
Do you take in projects which meet your basic budget requirement? If so, what is the minimum requirement? If not, what minimum budget have you worked for?
We work with any clients and any budgets.
What is the price range of the projects that you catered to in 2020?
Where do you see your company in the next 10 years?
I am aware that we are operating in a dynamic market. Therefore, it makes no sense to predict the future of our industry. Maybe in 10 years, there will be no industry at all, but there will be something else. We always improvise, like in jazz. I am sure of only one thing: we will perfectly understand what our customers want and we will provide them with the best service quality, as we are doing now.
PFLB Clients & Portfolios
Key Clients
Tinder
Illumina
Udacity
Splunk
SolarWinds
E-on
Raiffeizenbank
Samsung
PFLB Reviews
All Services
Testing Services
Relevance
Most Recent
Rating: high to low
Rating: low to high
Write a Review
Sudhakar Akkala
, General Manager at Napier Healthcare
Posted 4 months ago
Load testing of our Electronic health record software
Review Summary
We teamed up with PFLB for bi-monthly load testing of our Health Record software. Their expert team and dedicated project manager surpassed expectations.

PFLB's testing enhanced performance, tackling issues proactively. Detailed reports aided improvements. The project manager's guidance refined strategies for long-term goals.

Results were clear - improved software performance, higher user satisfaction. PFLB's professionalism, expertise, and commitment are vital. Eager to continue for better software performance.
Describe your project in brief
We hired PFLB to continuously conduct load testing for ongoing Electronic Health Record software releases twice a month. And it has been a very amazing time with them with the team provided to us and the PM being very involved and provided guidance above and beyond our expectations.
What is it about the company that you appreciate the most?
The team communication skills was of top-notch, they always keep us updated about the working process
What was it about the company that you didn't like which they should do better?
Actually, Nothing They delivered excellent service
Eliezer Mwangi
, Business Development Manager at Zohari Credit Limited
Posted 4 months ago
Application testing for Zohari Credit Limited
Review Summary
The application testing saved us time and money because before we had an application that used to have bugs every day and our customers weren't happy. When we did the testing and the application was functioning well we were 100% sure our customer will be happy with the new application. The application worked well when it was released to our customers.
What was the project name that you have worked with PFLB?
Application testing for financial service firm
Describe your project in brief
We hired PFLB to do our lending application testing. I only wish every tech firm I have worked with (and frankly everyone I have work with ) were as organized, professional and thorough as them. From clear expectations to reporting, they were a delight to work with. One of my best professional experiences and I am incredibly particular
What is it about the company that you appreciate the most?
They were able to pin point the error very easily. They are more professional, And they were able to meet the deadline before the agreed time.
What was it about the company that you didn't like which they should do better?
They did an excellent job, and I will work with them next time.
Anonymous
Posted 5 months ago
Stress testing project done great
Review Summary
PFLB conducted extensive load testing on our software, simulating high user loads to evaluate performance, identify bottlenecks, and optimize the system's responsiveness. Finally, they provided actionable recommendations to improve scalability and optimize resource utilization.
What was the project name that you have worked with PFLB?
Stress testing project
Describe your project in brief
We sought to ensure optimal performance, scalability, and stability of our flight booking website to handle increasing user loads, providing a seamless booking experience and gaining a competitive edge in the market.
What is it about the company that you appreciate the most?
PFLB follows an agile project management style, emphasizing flexibility and iterative development. They are our go-to provider of performance testing services.
What was it about the company that you didn't like which they should do better?
It would be perfect if they could also provide security testing services
CEO at Smart State
Posted 5 months ago
PFLB is really good at stress testing
Review Summary
Many users were on the waitlist for our brand-new AI based smart contract auditing software. To get more confidence before the launch, we stress-tested it with the help of PFLB. They were a great team of engineers who knew everything about software performance. There were a bunch of performance issues during testing, so we managed to fix them before go-live. PFLB provide us with their in-house platform for our testing projects, so we use it to test further software versions.
I recommend PFLB and Yurii Kovalov, the CEO, as a competent and experienced team.
What was the project name that you have worked with PFLB?
Stress testing project
Describe your project in brief
Our AI based smart contract validation software had a long waitlist. To ensure its reliability, we stress-tested it with PFLB's expert engineers. They helped us address performance issues before the launch. PFLB's in-house platform continues to support our testing of software updates.
What is it about the company that you appreciate the most?
PFLB is really good at stress testing
What was it about the company that you didn't like which they should do better?
Everything was fine
Evgeny Nasonov
, COO at Diffco US, Inc
Posted 6 months ago
PFLB deliver on time and have a great customer-oriented culture
Review Summary
PFLB seamlessly integrated into our in-house team, so we work in the same sprints together. They deliver on time and have a great customer-oriented culture.

PFLB implemented a cloud platform for performance testing, which made it easy for us to scale and test our software. They also created a methodology for load testing, created a test environment, and provided additional volumes of test data to help us accurately simulate real-world usage.

We were impressed with their ability to import our existing JMeter scenarios into PFLB, allowing us to run tests seamlessly from the cloud. They also set up the launch of load tests inside the CI/CD pipeline through Jenkins, streamlining our testing process.

PFLB's team analyzed test results for all releases and identified performance bottlenecks, providing us with recommendations for optimizing our software's performance. They also provided detailed test reports, allowing us to track our progress and make informed decisions.
What was the project name that you have worked with PFLB?
Performance testing of a fintech software
Describe your project in brief
We rely on PFLB for performance testing of our software used by 50,000+ users worldwide. Their cloud platform, methodology, and seamless JMeter integration make load testing a breeze. PFLB is our go-to for rock-solid testing.
What is it about the company that you appreciate the most?
They are an excellent one-stop shop for performance testing, having everything in place, including their load testing platform, skilled performance engineers, and training.
What was it about the company that you didn't like which they should do better?
I have nothing to mention here
Fredric Retzko
, Founder at MFR Holdings, LLC
Posted on Sep 19, 2022
PHP and backend performance tuning on local and production environments
Review Summary
PFLB was willing to work with a very small solopreneur without an enormous investment in capital. Their prices were reasonable and provided me with notable improvements to my php performance. PFLB was not able to solve the problem specifically requested due to their lack of visibility into the hosting environment (DigitalOcean). While this was understandable, I was disappointed that PFLB didn't make me aware of this at the beginning, or didn't know about this limitation.
PFLB brought skills to the table that I didn't have and provided improvements that justified the cost.
What was the project name that you have worked with PFLB?
Website performance testing and php tuning.
Describe your project in brief
Determine the source of the problem causing the website to crash under the strain of more than five users during download sessions for mp3 files.
What is it about the company that you appreciate the most?
Very good skill sets for php and general performance tuning.
Daily check-ins to keep the efforts moving forward and on-track.
Strong customer service attitude and took the time to understand the problem from my perspective.
What was it about the company that you didn't like which they should do better?
English skills were quite good but I wasn't always sure that explanations were as detailed as they would have been in the speaker's native language.
Company Response
PFLB
Hi Fredric, We appreciate your feedback and apologize for the inconvenience in communication. Now we understand our weaknesses better and will do our best to improve. Thank you.
Posted on Sep 19, 2022

Skillful and professional team
Review Summary
We have approached Performance Lab when we needed to swiftly grow our team of developers to meet the MVP deadlines. Performance Lab managed to quickly provide a skillful team of professionals at a very competitive price. The team not only helped us achieve our goals but also gave us valuable architectural insights that we will use going forward.
Perfect Test Services
Review Summary
Performance Lab offers an excellent service in the domain of load and performance testing and supports us in our current projects.
Leon Kopelev
, Co-Founder at at FreedomFi
Posted on Feb 05, 2021
CSV automation solution
Review Summary
Thanks to Performance Lab's CSV solution we managed to decrease certification time from two months to under a week

AAA+++ Great company and Great leadership!!!
Review Summary
Work with Performance Lab 4+ years, and every time realize what working environment as a small family, everyone so friendly, and care about each other, if they win-win as a team if something failed - failed as a team, never finger-point to other.. Lots of fun during a break time, management cares about every person in the company. If you need help it will be help from everyone even CEO!
What is it about the company that you appreciate the most?
Quality-oriented and Close to customer needs, working with the customer on every single point to make sure all covered. Great support and performance
What was it about the company that you didn't like which they should do better?
Grow the company and have offices in many other states, not just California