QA Madness is an outsourcing QA company providing a full scope of software testing services.
Covering manual and automated testing for mobile and web applications, QA engineers ensure that the software functions according to technical specifications, meets business requirements, and aligns with user preferences.
Our dedicated team performs end-user perspective tests on various devices, pinpoints defects in both new and existing platforms, creates tailored QA strategies, sets up testing departments from the ground up, streamlines development and QA processes, and smoothly integrates into your existing team.
Certifications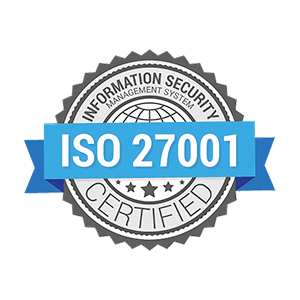 Poland
151 Aleje Jerozolimskie
,
Warsaw
,
Warsaw
02-326
+48 791 505 768
Focus Areas
Client Focus
Small Business
Medium Business
Large Business
QA Madness Executive Interview
Visit Profile
Please introduce your company and give a brief about your role within the organization.
I am the founder and CEO of QA Madness, a quality assurance company. Our mission is to assist businesses in delivering better products and services, as well as a more positive user experience. Therefore, we always put the quality of services we provide before money.

The QA Madness team aims not only to cover the testing and quality-related tasks but also to help clients improve their processes. By doing that, we make sure that everyone engaged in the development can feel comfortable and do their work as efficiently as possible.
What is the story behind starting this company?
The concept of quality has always been interesting to me, regardless of the industry. I've always paid attention to the way different businesses and institutions treat their customers, whether it is the B2B sector, a government body, or a coffee shop. For as long as a person pays for something, they should receive the experience that equals their investment. To make this exchange equal, you have to meet the client's expectations. Finding this balance is what helps to build long-term relationships. So the reflections on this issue finally drove me towards quality assurance in the tech industry.
What is your company's business model – in-house team or third party vendors/ outsourcing?
QA Madness is an outsourcing company with an in-house team. From the very beginning, I aimed to organize the company's activity in a way that will allow catering the full cycle of QA services a client might need, and we managed to achieve it.
How does your company differentiate itself from the competition?
We don't look for competitors. Probably, that makes QA Madness different. We have an idea and a purpose, and the team works to accomplish it. If there are people with similar ideas around, I would prefer to partner with them instead of competing. Moving toward common goals together makes more sense.
What industries do you generally cater to? Are your customers repetitive? If yes, what ratio of clients has been repetitive to you?
The list of industries we work with includes e-commerce, healthcare, logistics & delivery, e-learning, marketing, media & entertainment, and more. 93% of the companies that start cooperation with QA Madness become the company's long-term clients.
Please share some of the services that you offer for which clients approach you the most for?
The clients approach us mainly for software testing. Manual and automated testing along with analytics make the greatest share of the services we provide.
What is your customer satisfaction rate according to you? What steps do you take to cater to your customer's needs and requirements?
Our customer satisfaction rate is 87%. And it's not just my opinion, but the recent feedback. We regularly communicate with the clients in order to stay aware of their attitude, know how relevant the way we deliver the services is, and see the real picture when it comes to the satisfaction rate.

As for meeting the clients' needs, we've always valued flexibility and a personalized approach. To be more specific, the team always takes a look at the requirements and offers the most suitable solution. We never persuade a client to order something they don't need at the moment just for the sake of selling more services.
What kind of support system do you offer to your clients for catering to their queries and issues?
QA Madness has an efficient Customer Care Department that helps with all questions regarding our services and processes. They offer ongoing support starting from the moment of onboarding.
What kind of payment structure do you follow to bill your clients? Is it Pay per Feature, Fixed Cost, Pay per Milestone (could be in phases, months, versions etc.)
QA Madness uses the Pay-per-Project model.
Do you take in projects which meet your basic budget requirement? If yes, what is the minimum requirement? If not, on what minimum budget you have worked for?
Project length is our only requirement at the moment. After analyzing the processes carefully, we found out there was a time threshold that made a project profitable. If a project is supposed to last less than that, it is economically unfeasible for us and means working at a loss.
What is the price range (min and max) of the projects that you catered to in 2020?
As much as I'd like to share the numbers, it is commercially sensitive information, so I can't.
Where do you see your company in the next 10 years?
Of course, I have a vision for the company's development and some ideas for its future. However, given the latest events and the present unstable business environment, I'm not sure you can be certain about what will happen in 10 years. So for now, I'd rather keep those ideas for myself and focus on translating them into reality.
QA Madness Clients & Portfolios
Key Clients
Orderly
Varis
Vaimo
DotcomWeavers
Lunaphore
Solarflare studio
Fishermen Labs
Naduvi
Rock Paper Reality
Acumen Commercial Insights
QA Madness Reviews
All Services
Testing Services
Relevance
Most Recent
Rating: high to low
Rating: low to high
Write a Review
Dallas de Marr
, Product Manager at Appfire
Posted 5 months ago
Amazing, would recommend! 10/10!
Review Summary
It has been a wonderful experience working with everyone from QA Madness. They are respectful, diligent, and their testing capabilities have been more than a match for anything we've managed to come up with! They work very well under pressure and with deadlines, and even with some less-than-stellar ticket descriptions. In particular, Stanislav A is a jewel in the rough, but everyone we've worked with has also been pretty amazing.

I would highly recommend QA Madness to anyone.
What was the project name that you have worked with QA Madness?
Nextup Slack Suite
Describe your project in brief
Slack -> Jira communication, Slack -> Helpdesk communication
What is it about the company that you appreciate the most?
Due diligence, thoroughness, and reliability.
What was it about the company that you didn't like which they should do better?
N/A
Luigia Ambrosio
, QA Manager at Keyless
Posted 8 months ago
great experience with detailed reports and quick results, highly recommended
Review Summary
we work with QAM mainly for mobile apps manual testing. Their feedback is always technically detailed, the results of tests are delivered quickly and they can cover a wide range of devices
What was the project name that you have worked with QA Madness?
Keyless authenticator app for privacy preserving authentication
Describe your project in brief
Keyless provides a privacy preserving app for authentication based on cutting edge concepts of biometric and cryptography. the app can work on many devices, it is platform independent
What is it about the company that you appreciate the most?
attention to details: every bug report is well documented with screenshots and logs
fast results: as soon as an activity starts, QAM immediately starts working and provides feedback quickly
edge thinking: QAM is well trained in thinking out of the box and designing new test cases from the exploratory activities
What was it about the company that you didn't like which they should do better?
I'd like to give more visibility to QAM about our internal processes and products and expand their work domain
Egor Gaydamak
, Mobile Team Leader / Senior iOS Developer at Kenkou
Posted on Nov 15, 2022
The partner that exceeds expectations and provided good services for our company.
Review Summary
In general, they exceeded our expectations. The QA Madness specialists provide us with quality testing documentation that helps our development team reproduce and fix bugs much more efficiently than it was before.

One thing that we like the most is that the QA specialists are very proactive and think of their own solutions for handling the problems.
What is it about the company that you appreciate the most?
Quality & depth of testing, Initiatives & proactiveness of the team.
Quick process set up & clear communication at every stage.
What was it about the company that you didn't like which they should do better?
There's nothing I dislike, I think they're doing a fantastic job.
Malay Patel (PMP)
, Chief Delivery Officer at at DotcomWeavers
Posted on May 12, 2021
Awesome Experience!
Review Summary
QA Madness is a great partner for us. They are very professional, responsive, and thorough. Its been a pleasure working with them and I look forward to continuing to work together on multiple future projects. We highly recommend QA Madness for any and all QA needs.
Reliable sources of high-quality specialis
Review Summary
The testers we got lucky to have from QA Madness are super effective, responsible and friendly guys. They dig deep into the scenarios to identify the bugs that are not easy to find. Guys learn fast, help us find weak places in the requirements and make a great team with our internal QAs.
Highly recommend QA Madness not just for their QA specialists but for the management team too. They are highly interested in improving their stuff so gather feedback and guide their team accordingly. QA Madness is definitely worth working with.
What is it about the company that you appreciate the most?
The analytical and proactive approach of the team
What was it about the company that you didn't like which they should do better?
Everything is great. It was confirmed by both internal and external development teams as well as product management team run by our client.
Highly-skilled team, timely deliverables & efficient communication
Review Summary
We're a recruitment agency working with QA Madness on a partnership basis. Once our clients look for remote QA specialists, we reach out to QA Madness, and they provide us with those. The team has a strong background in testing of different kinds of software: desktop, web, and mobile apps. Their expertise is backed by efficient communication, reliability, and a result-oriented approach. That is what our clients say.

We've also heard about the QA team's enthusiasm in terms of finding weak points and improving software performance as well as highly reliable customer support during the whole process of cooperation. The clients' appreciation spread on clear timelines and effective feedback provided by the specialists. With this positive experience in mind, we are more than happy to continue our cooperation with QA Madness.
What is it about the company that you appreciate the most?
Efficient communication, reliability, and a result-oriented approach
What was it about the company that you didn't like which they should do better?
N/a in our case