Studio52 Arts Production LLC Branch
PIONEER IN MEDIA COMMUNICATION SINCE 1977
Visit website
Studio52 is a renowned audiovisual media production company based in UAE established in 1977. We provide Audio Production, Video Production, Corporate Video Production, Promo Video production, 2D & 3D Animation, Safety videos, Training videos, explainer videos, Time-lapse Videos, IVR production, Drone filming & shooting, photography services (corporate photography, event photography, product photography, aerial photography), film permit services in Dubai (UAE), construction progress videography & photography services, 40+ languages voice over services (male & female artist talent), radio commercial production services and Telephone Hold Message production services are popular around the middle east region.
Certifications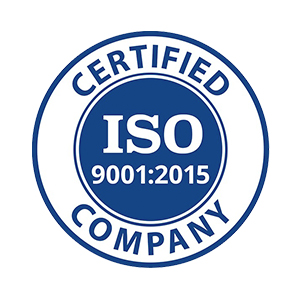 UAE
Office 305 and 402 Sobha Ivory 2, Business Bay
,
Dubai
,
Dubai
80752
+97144541054
Saudi Arabia
Gulf Horizon Building Pepsi Street
,
Jeddah
,
Makkah
+966551116121
Oman
Maktabi 1, Building # 3242 Office 101, 1st Floor,
,
Masqat
,
Masqat
+968.9816.0089
Focus Areas
Service Focus
Digital Marketing
Animation & Multimedia
Client Focus
Small Business
Medium Business
Large Business
Studio52 Arts Production LLC Branch Executive Interview
Visit Profile
Kindly share your feedback on how GoodFirms has been doing so far in increasing your visibility among potential clients.
To date the overall experience of using Good Firms is great.

It has helped me to grow my company's visibility and get more business by reaching the right audience.
Please introduce your company and give a brief about your role within the organization.
Studio52 is a premier content creation and production company that specializes in Video/Audio/Photo Production across all sectors and industries.

We typically function as business partners to our distinguished clientele and strategize for problems from the inside out rather than as an external agency.
I am the Founder and CEO of the Company and for the most part am broadly concerned with Strategy, Finance, and Operations. Astutely, I am looking for avenues and ways to expand our Company into a truly global company.

We are already operating out of India, Oman, Saudi Arabia, Lebanon apart from our presence in Dubai, UAE.
What is the story behind starting this company?
Studio 52 started its journey in the year 1977 as a film production and TV commercial agency. Once I completed my studies, I got full-fledged involved in the business, which in the initial years was run by my father. My focus was on expanding the company by keeping abreast of the latest technological trends.

That is when we found opportunities in Corporate Videography, Timelapse Videography, 2D & 3D animation as well as Corporate and Industrial Photography.

Apart from this core audiovisual communication business, we have ventured into 3 other businesses which cater to a different set of customer needs and have their own set of strategic business challenges.

However, we have managed to grow in all our businesses but Studio 52 still remains the pivot which is the core of our Group.
What is your company's business model–in-house team or third party vendors/ outsourcing?
Ours is a judicious mix of a hybrid model where we work with in-house teams as well as outsource a limited portion of our work. The craft of production and the business of creativity is broadly done in-house with the help of some of the finest professionals in the industry. We own a state-of-the-art studio in one of the busiest business neighborhoods of Dubai which is equipped end-to-end with the latest production equipment. Creativity and technology are our forte which we manage on our own. So ideation and strategy are mostly in-house.

For some limited routine tasks which are more generic and non-technical in nature, we depend on third-party vendors.
How does your company differentiate itself from the competition?
Passion, Pride, and Panache- 3Ps distinguish us from our competitors.
Passion: We work with sheer passion on a particular project and don't distinguish ourselves as an outside company. We believe in working as an extended arm of our client.
Pride: We have more than four decades of experience in this business and have always kept ourselves abreast with the latest technology in audio/video/photo production. We use that to create a difference in the final output of our work.
Panache: Though we are a family-based company, we appreciate the talent and are equitable to all positive views that support the growth of our company. Our style is more team-oriented than individual brilliance.
What industries do you generally cater to? Are your customers repetitive? If yes, what ratio of clients has been repetitive to you?
Video/Audio and Photography are open to all types of market segments, from Construction and Oil&Gas to Universities, Banks, or Event agencies, everyone would need a corporate video, a photo shoot, or an IVR.

Today in Dubai, 96% of organizations use videos in some capacity of their Marketing Campaign, 73% reported positive results on ROI.

All that to say that our target market is vast.
Please share some of the services that you offer for which clients approach you the most for?
Corporate Videos
Promo videos
Time Lapse for construction projects
Live Streaming
Safety and Training video for all industries
What is your customer satisfaction rate according to you? What steps do you take to cater to your customer's needs and requirements?
It is definitely 10/10!

Our strategy is based on customer happiness. Our flexibility makes us available 24H/day to our clients. We always manage to answer any inquiry in the fastest and most professional way, making sure we always keep an open channel for client's ideas and try to implement them as much as we can so they really feel they are at the center of the project.
What kind of support system do you offer to your clients for catering to their queries and issues?
Again we have a 24H/day availability policy. We make sure any of the client concern is answered on the spot and in a professional manner. For that, we train our employees to multi-task in order to satisfy our clientele and we always make sure our training is immediately followed by action.
What kind of payment structure do you follow to bill your clients? Is it Pay per Feature, Fixed Cost, Pay per Milestone (could be in phases, months, versions etc.)
We work on a pay/feature basis, but again we always custom terms & conditions in order to make sure we're not squeezing our client.
Do you take in projects which meet your basic budget requirement? If yes, what is the minimum requirement? If no, on what minimum budget you have worked for?
Studio 52 is a multi-specialty media production company. Hence we have a wide range of media solutions to offer to clients. Each of our media verticals has a different pricing strategy and we work on a flexible pricing strategy to accommodate the requirements of the clients. We are more of a solution provider than just a service provider. We are open to all types of budgets and offer a varied range of production solution to meet the client's budget.
What is the price range (min and max) of the projects that you catered to in 2020?
AED 4,000 to AED 400,000.
Where do you see your company in the next 10 years?
Sky's the limit! Obviously, our goal is to keep improving in all aspects of the business. We do have a strong team with employees who push all in the same direction, management always open to new ideas, and an appealing global vision that extracts the best out of us.

Being active all over the Middle East, the goal is to strengthen our corporate identity and establish ourselves as the number one media partner in the region.
Hopefully, we will be able to expand to more countries and regions in the coming times and cater to the varying needs of a heterogeneous set of client companies.
Finally, we are always committed to growth keeping in mind the latest advancements in technology within our sector.
Studio52 Arts Production LLC Branch Clients & Portfolios
Studio52 Arts Production LLC Branch Reviews
All Services
Animation & Multimedia
Relevance
Most Recent
Rating: high to low
Rating: low to high
Write a Review
100% Satisfied with Studio52 Group!
Review Summary
Right from creative concept to the delivery of the end product, Studio52 has helped us realizing our vision. They brought idea to life at par with our expectation. Especially their Telephone Hold Message service a must-have.
Love to work again with STUDIO 52 Team!
Review Summary
We at KCA Deutag had a very good experience of working with Studio52. Their crew had been very proactive and quick to understand our needs, and has delivered the video as per our requirements.
What is it about the company that you appreciate the most?
Professional team and streamline overall process...