Woosper is a top-rated marketing and advertising agency focused on crafting mind-blowing digital experiences for helping clients to discover their place in the digital world. As a full-fledged brand agency, we continuously improve, examine, adapt, and grow to attain our client's goals and increase conversions. The core reason for our success is our Consumer First® approach to branding and advertising, where we do our best to attract shoppers with exciting brand stories to engage them with your brand.
We support B2B brands to evolve from the inside out by identifying the major pain points and opportunities for businesses to make a concrete path of improvement and growth.
Here at Woosper, we have a team of agile and creative thinkers, digital strategists, and amazing storytellers. The complete team has the skills, caliber, experience, and know-how to help businesses. With our brilliant strategies and effective implementation plans, we are dedicated to attaining the best possible results for our clients.
Our purpose is to extend the client's business goal. To achieve this, we would like to completely comprehend their business model, what significance they stand for and how their products or services affect the lives of their target consumers. This comprehensive understanding enables us to feel the beat of the situation and then rigorously put together the marketing communication that would strike at the proper place and make the expected impact.
We make sure that our client's message is accurately reached to the correct target audience at the right time with our services. Initially, we are catering to the demand of the USA market only; however, now we are expanding our wings on the global market as well to build premium and world-class brands and expand businesses by getting branding services, engaging content, and digital experiences, together. Across the digital landscape, we deliver a variety of services.
Certifications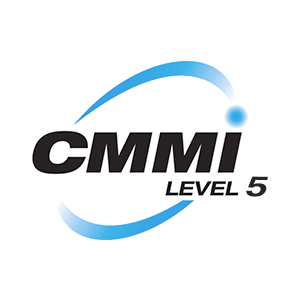 United States
22125 Devonshire st
,
Chatsworth
,
California
91311
+1-213-533-0194
India
C-136, First- Floor Phase 8, Industrial Area,
,
Mohali
,
Punjab
160071
+91 8410700003
Focus Areas
Service Focus
Digital Marketing
Advertising
Writing Services
Client Focus
Small Business
Large Business
Medium Business
Woosper Clients & Portfolios
Key Clients
Connect Broadbrand
Mainstreet
Acharya Manish
Cerebrum Infotech
Board Games
Signzy
Elder Law Center Of Wisconsin
Grotal
Jem Jem
TMX
XNEWS
Zigarren Herzog
Bitex
Speech Silver
PANXPAN
PAN EAST II WEST
United Steel
Woosper Reviews
All Services
Digital Marketing
Relevance
Most Recent
Rating: high to low
Rating: low to high
Write a Review
They helped us to get organic traffic
Review Summary
It was an incredible professional journey collaborating with Woosper. From the initial introductory call to submitting key deliverables, they were in-time, detail-oriented and insightful. The project manager coordinated well with our team while understanding the project requirement. They especially took care of handling intellectual property rights and were very vigilant with sensitive information. Good job on their clear and transparent communication methods.
What was the project name that you have worked with Woosper?
Helped to Increase organic traffic
Describe your project in brief
The goal of this project is to significantly increase organic traffic to a website, thereby improving its visibility, reach, and overall online presence. By implementing various strategies and techniques, we aim to attract more qualified and relevant visitors from search engines, resulting in higher conversions and business growth.
What is it about the company that you appreciate the most?
Professional attitude, result-oriented strategies and clear communication are the three attributes that we liked the most about Woosper. The team was highly experienced and qualified to understand project requirements, which not only helped them plan strategies accordingly but also supported our overall productivity goal.
What was it about the company that you didn't like which they should do better?
During the project tenure we faced no challenges that made us doubt our collaboration with Woosper. They were extremely pro-efficient with their tasks and deliverables.

Haile King Rubie
, Owner at hailesimonftart
Posted 11 months ago
NFT Art launch promotional activities, Marketing and Social media management
Review Summary
To begin with, they recorded everything that was required of them. Following that, they provided insights on how to implement the strategies. Eventually, I was introduced to an entire team that was dedicated to my project and how each member would proceed with each strategy, along with a roadmap for the duration of the project. Besides keeping everyone updated on every action and effort, they also kept regular team hurdles! A comprehensive market research report was also provided to me so that we could choose only the best strategies.

Our social media strategies aligned with the project requirements, which led to increased engagement. Consequently, the NFT launch received widespread publicity as a result of the promotional strategy. In terms of potential buyers, we could also see a significant increase in traffic!
What was the project name that you have worked with Woosper?
Hailesimo Art - Haile King Rubie
Describe your project in brief
With the commitment of many artists throughout the world, and a global community, we present this first NFT edition for art lovers and collectors to step into the Window to my soul collection and adopt these spiritual forms into our daily lives. The Neo-Expressionism art collection by the artist Haile-King Rubie carefully describes his observations of his inner world. Carl Thelemaque Teacher and Mentor describes his art as "Nothing you read or see (about this artist) will really fall into place until you put a face on the name of the artist and the artwork." Well renowned National & International publications like The New York Times appreciated and described the art as a beautiful portrayal of African & Caribbean culture.
What is it about the company that you appreciate the most?
The workflow was very smooth as the teams were able to communicate clearly
The quality of work Woosper Provides & Constant support throughout the Project Duration
What was it about the company that you didn't like which they should do better?
They are efficient with their submissions, and they know what they're doing. Working with Woosper was a pleasure!