Difficult Yet Effective Digital Marketing Tactics | GoodFirms Research
Digital marketing for every brand or organization has a similar agenda or goal. Also, every company has its own powerful set of tactics that work and generate desired results. It is important to know which of the digital marketing methods can produce fruitful leads for your business, as there are plenty being practiced and trashed. So, it is even more essential to evolve your strategies with time and keep experimenting with your online marketing techniques creatively.
The research team of GoodFirms conducted a survey of 100+ digital marketing experts to know about the most difficult online marketing methods that are actually effective. As a result, the picture came out to reveal that all in all, the effective digital marketing tactics are of two different types: Practiced and Customized. The ones already in practice can be mastered with loyal and regular implementation. But, some tactics are customized by the digital marketing teams as per the business requirements.
As seen in the above graph, the techniques interpreted by the industry experts have been categorized into six different sections in order to exhibit their true value in the digital marketing domain. As you read, you will come across several ways executed by the marketing maestros belonging to versatile industrial sectors. Their out-of-the-box mechanisms will definitely help you form thoughtful schemes to attain your marketing goals.
The Detailed Findings
The modern gadgets including smartphones, tablets, desktops and so on have enabled different paths for marketers to connect with the consumers. Simultaneously, the customers have numerous options to get online, which they are like clockwork all days of the year. This simple fact motivates the digital strategists to work hard towards long-term tactics and bring in revenue to the business.
Here is the rundown of some innovative strategies collected in the survey with brief explanations from the digital marketing professionals:
1. SEO (Search Engine Optimization) - gained 28.4% of participants' support
The research conducted by GoodFirms about latest SEO trends & tactics revealed that growing organic traffic through SEO tactics is among the top inbound marketing priorities supported by 44.6% of the top SEO companies. Apparently, businesses favor the long-term result oriented SEO marketing compared to short-term marketing. The two unconventional SEO strategies described below will help you explore the search engine optimization options smartly.
It's highly important for brands to understand that they cannot rank higher or the highest for every keyword. So, as per the views of Lazhar Ichir from Topic Seed, ruling certain topics by using long-phrase keywords in the content, the right number of times on the right number of pages is the key. Also, a well-structured internal linking strategy using pillar pages should be integrated.
Lazhar confidently said, "Although topical authority takes months to be fully implemented including planning and revamping of your existing content library, the payback is huge in term of evergreen ever-growing free organic traffic from Google and the likes!"
Chris Countey, Technical SEO Manager at Publicis Health Media shed light upon an interesting way to enhance the SEO of a brand through videos. He said, "Video transcriptions on websites can add a significant amount of on-page content that search engines can read. Adding the video and the associated transcript can enhance visibility while providing a power user experience."
Videos can deliver a more personal brand story and transcripts seen with the video, allow users to experience the content even if their audio capabilities are not optimal at the moment of engagement. This multi-channel content source technique can definitely be leveraged for attracting the audience as well as constructing productive long-term SEO benefits.
2. Social Media Marketing - gained 22.5% of participants' support
Just posting interesting stuff about your company's products or services or whatever's is not enough. As per the experience of top social media marketing companies, you have to build a rapport with your consumers or clients or prospects. Engage in conversations, help them genuinely, earn their trust and then make a professional move politely. It is a long cycle but absolutely effective. And to be honest, this applies to every social media channel.
Jessica Freeman of Jess Creatives providing smart & beautiful web designs affirms the above fact from her experiment with Instagram. She says, "Every time I have gotten a client from Instagram, it is a direct result of engaging with their posts and stories. I don't pitch them, I just genuinely engage with their content. What makes this difficult is that it takes time!"
Jessica explains that everyone likes posting on Instagram, using hashtags, video, photos with gorgeous filters - and those are all important. But, the most effective tactic on Instagram is engaging with others. It takes time to scroll through and engage with people in your niche. It also takes time for it to work - one engagement is unlikely to cause them to hire you. It will take several weeks or months of engaging. But, at the end of the cycle, you gain an organic conversion to self-brag about your brand and create multiple leads.
Another social media technique discovered in this survey was taking active participation in Facebook Groups. Facebook has even launched a dedicated mobile app to support it's groups' communities. So now, it's easier than ever to manage the groups that you participate in, monitor the conversations, and participate while on the go throughout your day.
Zach Hendrix, the co-founder of GreenPal - A lawn care facilitator unravels the importance of the FB groups, "No matter your niche or vertical there is an FB group that you can participate in to contribute to the discussion, answer questions, and develop a presence to refer people to your business, often times when they are looking for exactly what you offer. We track the success and 60% of the time we make a recommendation, they sign-up for our service." Apparently, this tactic is very effective for marketplaces that include local groups and neighborhoods.
3. Link Building & Earning - gained 14.7% of participants' support
Finding queries on the web or topics whose answers are being searched in your niche, and then creating content that attracts other authors' attention to link back to your article is pretty challenging. Dan Goldstein, President - Page 1 Solutions, simplifies the procedure and its importance in his words, "Link building consists of multiple parts: First, you have to produce great content that attracts the interest of other webmasters so they link to you. Then you also need to actively look for opportunities to be quoted by reputable publications and to submit guest posts."
Read what Mark Bealin, founder and managing partner at SearchLab has to add about link earning, "I've been an SEO for 10 years and experienced numerous algorithm updates from Google. Most of the spammy tactics that worked when I got started in this industry no longer work. Google has radically devalued spammy link tactics with algorithm changes and improvements." Getting backlinks gets harder consistently. Organizations that can create content that gains backlinks through effort and doesn't abuse any of Google's rules are uniquely positioned to see their businesses rank higher in Google search.
4. Content Creation - gained 14.5% of participants' support
It doesn't matter what tactic has been taken into consideration, almost every one of it includes content in different forms. May it be email, SEO, social media and so on. The top content marketing agencies at GoodFirms contemplate that the base of every technique comes down to creating solid content through the medium of blogs, research, videos, keywords, audios, images and what not! Know the true worthiness of content creation from a couple of marketing wizards belonging to versatile domains below.
Sophie Miles, VP of marketing and the co-founder of CalculatorBuddy - "Make a corporative blog with periodic updates. In the process, it will enrich its cultural heritage and even interact with other users, thus building a business community of great value." Sophie additionally cleared that company blogs to attract customer loyalty and build trust in their minds, as the finds a way to communicate regularly through blogs. Thus, it is also ideal for branding. Most of all, it is important for enhancing the SEO of your business site.
Harris Brown, the founder of HFB Advertising - "By constantly writing content reaching and keeping your audience interested has been the most difficult. Creating the right content can be a challenge all in itself. But over time it became really effective in driving traffic to our website, converting to sales and sign-ups for our email list."
5. Email Marketing - gained 11.8% of participants' support
Emails do come with one advantage of being able to drop them directly into the inbox of the recipient. The top email marketing companies work towards increasing the chances of visibility of the content you want the recipients to read. Some basic rules like a catchy subject line, personal touch, creative style, a mandatory unsubscribe options are part and parcel of email marketing. But, there is always a different type of pitching depending upon who are you trying to convince or flatter. Are you trying to reach out to bloggers? Or are you putting in efforts to sell stuff to your clients/customers? Both the endeavors need finesse to convert the recipient.
Mark Aselstine, the founder of Uncorked Ventures - a wine club, markets his venture by uniting with professional bloggers. He doesn't prefer automation software to contact the blog owners, as he emphasizes maintaining relations with them and that requires thoughtful words. And hence, the software won't save him any time. He specifically says, "I actually hand write outreach emails. I find that while it doesn't always lead to links, but it does gain me connections that I can call on over time. Trying to build connections and links via outreach, if I can have my success closer to 100%, it's well worth the extra time, even when the time is constrained."
Lauren Petermeyer - digital strategy & planning manager at 301 Digital Media, talks about running huge email campaigns, wherein a bigger pile of recipients has to be made aware of a brand's recent update. She affirms this approach to be one of the best ways to reach a niche audience at the touch of a button. Here, knowing your target audiences' pain points and addressing their solutions is important. She further clarifies, "However, sometimes seeing results takes a bit of trial and error, and your strategy won't always be consistent. The key to email marketing is knowing your audience, and trying every combination to reach your goal."
6. Influencer Marketing - gained 4.9% of participants' support
Positive word-of-mouth has the greatest potential than any other tactic in the digital world. Nothing sells your product or service better than a genuine recommendation from peers or trusted sources. And that is all that influencer marketing does! As per the words of Jared Beckstead, Digital Marketing Coordinator at SEO.com - "A digital marketing tactic I have found difficult but highly rewarding if done right is influencer marketing. The whole idea behind influencer marketing is to make your brand's messaging more organic by having someone your audience wants to see, give it to them. Determine the audience, isolate the message, plan a budget, and then find someone who will make sense for those constraints."
The difficult part in the whole notion of influencer marketing is finding the right influencer on the internet with desired niche followers or fans. And then, comes budget allotment. Deciding what sort of amount should be spent on respective influencers is a hard thinking task. As no one knows whose words might turn out to be a big hit among the target audience. Also, making sure that money spent generates productivity to maximum is crucial.
Brandon Chopp, Digital Manager at iHeartRaves, accords to the above abstraction, "Our target audience includes fashion oriented people who attend music festivals and enjoy electronic dance music. Often times, we will send one of our products to an influencer for free, in exchange for an honest review that is posted to their blog or social media followers. In the case of Instagram, this leads to a ton of new followers for us, as well as sales."
Some Other Tactics To Consider From The Digital Marketing Maestros
Personalization tactic by Patrick Delehanty, Marketing Manager - Marcel Digital
The days of mass communication and blanket marketing are long over. Now more than ever, prospects and customers want an experience that's tailored to their specific needs and pain points. This can be done on numerous marketing platforms - Emails, Social media, and Paid media. Patrick particularly says, "We put a lot of emphasis on developing marketing strategies that focus on personalization. Personalization is the marketing discipline of delivering individualized content to a user or groups of users based on previous behaviors or actions."
It's important that when an entrepreneur sits down to discuss leveraging personalization, they discuss the goals of the business, what areas they are looking to grow within the business, how personalization can help facilitate the growth, and the types of customers they want to target in their personalization efforts.
Live streaming of videos has allowed brands to give their audience a sneak into the efforts put in along with some personal communication space. But it is not easy to keep the audience entertained with live streaming. It may not have high-end images, music, animation etc. You have to engage them yourself with your own confidence to speak and grab their attention.
Tara deciphers the concept of live videos - "I recommend incorporating live streaming into your existing marketing strategy. It's also great for finding new content ideas, identifying customer pain points, and repurposing the content (with transcription). You can even increase time on page metrics by embedding a recording of it in your blog post." Live streams are events, so you have to promote them just like you would in-person gathering. In fact, engagement is simple to measure, and it's done wonders for niche sales and branding, especially on Facebook and Twitter. No wonder the celebrities do it regularly!
Data segmentation tactic by Simon Poulton, Director of Digital Intelligence - WPromote
The cost associated with customer acquisition driven by digital marketing has continued to rise over the past few years and, at this point in time, are unsustainable for many organizations. By proactively predicting the next twelve month's revenue associated with different customers & prospects, you can segment audiences and apply variable acquisition costs.
Simon's composed words - "The most challenging aspect of this tactic is ensuring you have all of your customer's data in an accessible format, and that you have the data science resources required to perform the modeling exercise." The reason this tactic is so effective is that it allows you to be ultra-competitive with going after new alike audiences, as well as existing audience retention. If you can predict someone will spend $1000 with your company in the next twelve months, you may be willing to pay an acquisition cost of $500 then.
Conclusion
Different tactics work for companies belonging to different industry verticals. The efficacy of such pointers can be accomplished for your business by incorporating digital marketing experts that are capable of cooking up uncommon ways to market your service or product. And of course, the long-term marketing plans that can produce constant profits in the remote future are an absolute necessity for any organization. GoodFirms understands it perfectly and hence assists you with a list of top digital marketing companies, wherein you can be assured of finding the best fit.
Leave comment
Your email address will not be published. Required fields are marked *
Comments
Thank You For Valuable Information...For Us Social Media and SEO TACTICS: Link Building with different submissions Helped us
Hello. We are glad that our research proved beneficial for you.
Thanks for sharing the information which really helps out to digital marketing. I'm going to try these tactics to improve my strategy in digital marketing. I agree with your idea that "The modern gadgets including smartphones, tablets, desktops and so on have enabled different paths for marketers to connect with the consumers. Simultaneously, the customers have numerous options to get online, which they are like clockwork all days of the year. "
Indeed, Sarah. Happy that you gained insights for this post!
Such an informative blog keep going, thank you. I am planning to start my Content Writing and Marketing business. I have little knowledge about Content Writing, SEO and SMM. What all things should I keep in my mind before proceeding over? How is Content Marketing different from Digital Marketing? What are the key differences?
Hi Jerry. Content marketing is an essential part of digital marketing strategies, which goes hand-in-hand with SEO, SEM, SMM, etc. To build a strong content marketing front, you must generate content that is original as well as engaging. You should perform a keyword analysis and implement link building activities. Focus on boosting client engagement as well as create new and innovative content for different platforms to expand your reach to unique clients.
Nice blog. We need to change our plan as well as to adapt new ways of attracting visitors. Digital marketing is a continually changing field. We need to improve every day.
Hello. You are on point. After a certain time, a particular tactic delivers stagnant results. To overcome this, digital marketers need to explore other techniques, even experiment with some of them to harvest optimal results.
Hi, Thanks for sharing wonderful stuff...
Hello. We really appreciate your comment.
Great Blog. Digital marketing refers to advertising delivered through digital channels such as search engines, websites, social media, email, and mobile apps. This is a good starter to know about the basics of digital marketing and what are the following strategies that you could learn as well.
Hello. Yes, it is essential to gather fundamental information before diving into the deep ends of the digital marketing arena.
Digital marketing refers to advertising delivered through digital channels such as search engines, websites, social media, email, and mobile apps. Great | Thanks for Sharing informative blog.
It does. Thanks, iGeek Team!
Great work.I bookmarked it. Thanks for sharing.
Hello. Thank you for dropping a comment. Keep reading!
Hi Nathan, Thanks for the detailed tactics. Such a great article.
Hi Jonathan, we are glad that you found the research detailed and informative.
This site was great content.
Hello. Thanks for your recognition.
Nice blog, thanks for sharing the valuable tips and services, these are really helpful and informative. I agree with your idea that "Link building consists of multiple parts: First, you have to produce great content that attracts the interest of other webmasters so they link to you. Then you also need to actively look for opportunities to be quoted by reputable publications and to submit guest posts."
Hello Michael. This means a lot. Keep reading, keep learning!
Nice article on digital marketing tactics.
Thank you for sharing wonderful article this is appropriate.
Hello Jyoti. Thank you very much!
Hi Rachel. You're most welcome!
Generally I do not read article on blogs, however I wish to say that this write-up very compelled me to try and do so! Your writing style has been amazed me. Thank you, quite great post.
Hello. Thank you so much for your comment.
Great blog! Do you have any suggestions for aspiring writers? I'm planning to start my own website soon but I'm a little lost on everything. Would you propose starting with a free platform like Wordpress or go for a paid option? There are so many choices out there that I'm completely overwhelmed .. Any tips? Thank you!
Hello. For starters, it is advised to go for the free template offered by site development platforms such as Wordpress. Once you are accustomed and well-versed on how to manage your articles, you may opt for paid versions. Keep up-to-date with the latest digital marketing trends to make sure you stay ahead in the curve. All the best.
I am new to this kind of stuff but thanks, I will try to implement your tips.
Thanks Roger. Do share your experience with us!
These are some incredible insights. Digital marketing is such a vital and tricky part of the overall marketing arena. These are very informative.
Hi Pooja. Albeit tricky, digital marketing is one of the most powerful marketing segments of the day.
Hello; you have opened a very successful topic. That's very good that the people getting awareness via your page. I have been following your page for a long time and I find it really useful. I am very happy to read the text of valuable people like you. I wish you continued success. Yours truly.
Hello. Thank you so much for your appreciative words.
Very nice!!! This is really good information thanks for sharing.
Well your blog is a source of information. Thank you sharing your blog. Keep it up.
Hi! Thank you. Happy reading!
thanks very much your information is very beneficial
Hi Larry! Thanks for your comment!
Hi Larry! You are most welcome!
Hi! Nice to read this whole blog as it has some quality information which is very beneficial for people like me. I hope you will post more such as that, By the way, Thanks for sharing such a great experience with us.
Hello. We strive to deliver content that helps our readers with in-depth knowledge of the industry.
thank you for valuable information sharing with us.
Author Info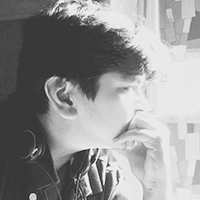 Nathan Sebastian
Content Writer at GoodFirms