20 Features Of a Successful eCommerce Store in 2021
Big brands pay close attention to their website's eCommerce features. The reason - customers expect a lot of things while shopping online. They want convenience; they wish to know what all options are available; they like to sort through them quickly; search for the desired products easily; and many more. Most importantly, they continuously demand to have a better and a subtler customer experience.
While eCommerce has entirely revolutionized the retail industry, only a slim margin has succeeded online yet. A large majority of businesses still struggle to survive. And so, online stores need to have an essential set of features that can make their website simple, quick, secured, visually appealing, and up-to-date.
From calling Uber to commute to using Google Maps to find the way, people have become dependent on mobile apps. For the eCommerce industry, mobile apps are still considered somewhere between luxury and an inevitable aspect.
GoodFirms interviewed 84 online store owners and eCommerce experts worldwide to know the essential features that an online store must have to stay relevant, competitive, and drive sales. Also, about the importance of mobile apps for eCommerce stores.
Does Every Online Store Need a Mobile App?
The prevalence of mCommerce, a natural progression of eCommerce, cannot be ignored. Mobile applications have become a lucrative resource to deliver a more appealing and functional digital storefront. But online store owners are in two minds whether to have the app or not.
Andrew Priobrazhenskyi, CEO of Discount Reactor, has a mobile app in beta state. He promotes mobile apps for other businesses too. He argues, "A mobile application is essential for any eCommerce business to ensure customers find their business easy to access and interact with. Not just a mobile application, but a web application that is easily accessible through browsers on smartphones is significant. People now use smartphones more often than desktops or laptops for online shopping."
While Denis Jastrzebski, Owner of Hawking Design, advises that unless an eCommerce website is huge and makes millions with thousands of customers a day, the owner probably does not need an app.
He says, "Are you selling for profit or are you building a brand? If you are trying to get a foot in a niche and build a brand you should have a lot of capital to build an app and run marketing campaigns. However, if you're just selling and focusing on traffic, then most people won't bother with downloading your app which will be expensive to build."
Essential eCommerce Features for a Successful Online Store
An eCommerce store's success depends not only on the quality of products or marketing but also on various other factors. A site must have extensive features and functionalities to capture the audiences' attention and maximize conversions.
"Customer expectations of websites and design and habits change from year to year," says Denis Jastrzebski. And so, he advises having a web developer on-call.
Denis adds, "It is vital to have somebody that is following those trends and changes as part of their job. Your store will need design changes, security updates, software updates, bugs fixed, and an array of other things as well. Unfortunately, if you fail to do the things mentioned above by yourself, your website will slowly run itself into the ground."
Here is the ecommerce features list crucial to the success of an online store:
1) Navigational Web Design
"The first thing anyone would observe is the design. There are various themes available in the marketplace, which are very responsive and simple. A design need not be cluttered, dull, or complicated. It has to be pretty simple that potential customers' can easily navigate," says Tariehk Geter, the co-founder of OSI Affiliate Software.
Denis Jastrzebski insists on having a conversion-based design. He says, "Not only does your store must be functional, but it also has to be designed in a way that is based on human psychology, marketing, and habits. It comes down to how you make a potential customer get to what you want them to see in a way that is natural to them."
2) Responsive Web Design
"One of the essential features I'd recommend for eCommerce stores is making it user-friendly across multiple devices," says Carla Diaz, Co-founder of Broadband Search.
She says, "With all the different types and sizes of devices out there today, you need to ensure people still have a good experience. No matter what they use to visit your website. Whether they use a tablet, a computer, or a mobile phone, your site should be optimized for each one. Ensuring their browsing experience is streamlined for each device will make it more likely that they'll follow through with making a purchase or using your services."
3) High Quality Images
On Home Page
"One of the most important things for an online store is to have an interesting and captivating image as soon as you land on the home screen and most importantly, that it's not just interesting but it's actually an image that will encourage people to click through and purchase from you. This is the perfect place to put your seasonal offers or your best-selling product," says Catherine Erdly, Founder of The Resilient Retail Club.
2. On Product Pages
"Product pages should contain a variety of images (5-7 minimum) including different angles of the item and lifestyle shots. These different images help online shoppers to have a better comprehension of the product and its ecommerce features," says the Founder & Owner of the toy company, Premium Joy, Hassan Alnassir.
Jeremy Lippenholz, Director of commercial operations at Armacost Lighting, says, "The key feature we have been improving on our website is richer imagery. Until recently we only had product images and a few lifestyles. We have invested a lot in more and better lifestyle imagery, and, more importantly, infographics that tell the product story in an image. Fewer and fewer people want to read bullet points. We have seen greatly improved customer retention and purchases as we have gone down this route."
Andrew Priobrazhenskyi says, "Many online stores use optimized product pictures to create a better impression online, but the product delivered does not match the quality. Such deceptive experiences have made customers aware of what happens when original pictures of the product are not shared. Sharing original pictures will help gain your customers' trust."
4) Email Collection
"One feature all online stores should have is an email collection plugin and list storage space. This is key to have because it helps you reach out to customers when they make a purchase, and when they visit and don't make a purchase but may in the future. When you start collecting an email list you are diversifying your business traffic which helps keep it safe in the future in case any of your other traffic sources diminish," says Stacy Caprio from AcneScar.org.
5) Email Automation
"These are important ways of building customer relationships and streamlining processes. One of the ways in which we do this is through email automation, through which we make use of abandoned cart follow-up emails as well as cross-sale and up-sale emails," says Donna Atanasova from myPOS.
6) User-generated Content
"Successful online stores tend to include user-generated content. User-generated content is a great way to keep relevant, as well as gather information on your clients," says Omid Semino, Founder & CEO of Diamond Mansion.
He adds, " We encourage our customers to send the photos of them wearing our diamonds, and we re-post them on our website. Encouraging your clients or customers to send you photos to get them involved can be a great way to get more clicks on your site."
7) Edit And Add More Products
"Many times when people are in shopping mode, they're impatient. They readily add products like groceries in shopping carts and checkout and sometimes forget something to order," says Karan Bhatt, Founder and CEO of Best Web Hosting.WS.
He adds, "But when they remember they have forgotten something, they have three options.
Option 1 - to cancel the already ordered products and add all products again, which may decrease the order value because now they may remove some items.
Option 2 - they may decide not to buy those forgotten products, which is again a significant loss for you.
Option 3 - to place a new order, which is not as convenient for you, because now it'll be two times packing and delivery instead of 1.
So, suppose people can edit their existing ordered products list, where they can only add, not remove and get all the products in one shipping. In that case, it'll definitely have a considerable increase in order values like it had for us in increasing the average order value. This works well for grocery items and some other things."
8) 'About Us' Section
"It's also important to include a descriptive and thorough About section that really dives into your 'why' for starting the business," says Lisa Cutter, Owner & Founder of faith & honesTee.
She adds, "It will help your audience connect with you on a deeper level. Getting your audience to know, love, and trust your brand is part of the relationship-building process....yes, even when you're selling products vs. services. Customers want to buy from people they have a connection with (unless you're a huge retail brand of course.)"
9) Wish Lists
"Often, a customer lands on your website, but it is not the best time for them to spend money. Such customers like to save items they would like to buy for future reference. Adding a wishlist feature allows customers to bookmark items on your website and come later to purchase them. This feature can essentially grow your business," says Andrew Priobrazhenskyi.
10) Affiliate Reward
"You can see an increase to your online store traffic by convincing your audience to refer and have a reward. The reward can be provided in the form of points, which they can use to order for products in your store," says Tariehk Geter.
He advises, "However, make certain that the profit generated per customer is more than the affiliate reward. You can get more ideas about running an affiliate program, by looking at your competitors and discovering how they do it. Running this program will not cost you tons of money. Nonetheless, the result will be mind-blowing."
11) Payment Methods
"I firmly believe that the must-have feature of an online store is a variety of payment options: The attraction of online checkout is that buyers can decide how to pay from multiple options," says Jake Smith, who's the Managing Director of Absolute Reg.
He adds, "Unlike brick-and-mortar shopping, where only check, cards, and cash are allowed, a website can allow more than 30 payment methods: COD, PayPal, bank transfer, Google Wallet, credit card, or even using points collected from previous orders.
Often, buyers only have the endurance to opt for 1 or 2 payment options. If these are denied, there is a high risk that you will lose the sale. Take note of all major credit cards and analyze your target market to understand which options to include."
12) Social Media Share Buttons
With social share buttons, customers can display their eCommerce purchases on platforms, such as Facebook, Pinterest, Twitter, etc. Including this feature on individual product pages adds convenience for users who want to post a specific product.
However, share buttons must be placed subtly, not to detract the shoppers from the purchasing process. Besides, an excellent social media presence takes branding efforts far and wide. Using social media icons on the main website can undoubtedly help to promote online businesses' accounts.
"In order to stay relevant, competent and sales-driven in the world of eCommerce, you have to have a perfectly curated social media presence," says William Taylor, Senior Recruitment Advisor at VelvetJobs. He believes that it is one of the best ways to reach your targeted audience.
William adds, "Stay up to date with trends and incorporate it with your online marketing strategy. Use social media and get more eyes on your business. Of course, make sure it is easy for them to download or access your app/store from the content or post you put out – one-click feature where they can easily download or redirect your app/store."
Social sharing buttons can also be placed further down the content page(product descriptions, tutorials, user-made posts, and blog posts) or discreetly below the title(see the image) to promote the shares of the excerpts from high intent traffic.
13) Reviews and Ratings
"An overlooked feature that every online store needs is a reviews section on their homepage and product pages," says Jordan Wilkes, Founder of Stride.
He adds, "Humans are tribal people, so they feel comfortable knowing that hundreds of other people have loved this company/product before. A dynamic widget on the homepage showcasing the most recent reviews, and then a tab on the product page for specific reviews on that product. This is needed as social proof is proven to boost conversion."
14) Live Chat
Karan Bhatt suggests that people need help in their buying journey to feel confident in shopping. He says, "Let's say, a customer is ready to buy from your eCommerce store, but is looking if you have any money-back guarantee, which he's unable to find.
Suppose you do have a money-back guarantee, but if there's no live chat option to talk to any member on your team, I'm afraid you have lost that customer already."
15) Checkout System
"Some online stores have a complicated checkout system which frustrates and annoys the customer. This is one of the reasons behind customers leaving the website even after reaching the checkout page, which is literally the last stage of the customer-purchase cycle. Hence, it is essential to have an easy to checkout system in place in order to provide convenience for the customers so that the purchase process does not get interrupted or intervened at any cost," says Peter Emmanuel Rossi, CEO of ByRossi.
16) Pop Ups
"Pop ups allow you to share contextual information on a topic of specific interest to your visits, enhance and demonstrate the value you're able to provide. And enable you to deliver attention-grabbing messages and focussed calls to action," says Evian Gutman, Founder and CEO of Ringcommend.
17) Product Customization
"There has to be a field for customers to request customization of products," insists Graciela Tiscareno-Sato, Chief Creative Officer at Gracefully Global Group LLC.
She says, "We do get orders for books people want signed, and their children's names or grandchild's name included. Having that feature for customers leads them to pay a higher price for the special shipping and handling required. They're happy to pay us more to make the gift unique, and we're glad to make those sales more profitable.
An Air Force colonel recently used this customization feature on our site to place multiple orders for several of her grandchildren during the Christmas holiday. So easy, and I don't have to get involved in the ordering process; just sign the books and have my staff ship them."
18. Filtering and Sorting
"An important feature all online stores need is an eCommerce platform that lets them do price(recent, popular) variations for different sizes and types of an item," says Stacy Caprio.
She adds, "This allows you to have a single page that sells different sizes or item types which allows for a better user experience. Besides, it also optimizes your site for search engines by avoiding duplicate content of the same products on different pages in different sizes or types."
19. 'Contact Us'
"It indeed is annoying when you want to contact a business and they have only one point of contact, making it really difficult to get hold of them. Having multiple touchpoints will not only allow people to get hold of you according to their own urgency and schedule, but will broaden your response options, taking some of the stress off your customer support teams," says Carla Diaz.
20. Augmented and Virtual Reality
"You must use VR to supplement your online eCommerce website and show your products and services in a more realistic way," says Dale Reardon, Founder and CEO of Travel For All.
He explains with an example, "One of the real issues with travel for all is obtaining reliable and accurate information about a place, business, hotel etc. So, it is difficult to work out whether it is accessible to your unique personal needs. Simply saying 'a place/hotel is fully accessible' is completely meaningless and unhelpful. A person in a wheelchair has completely different needs to a person with a guide dog compared to a person with autism. It is best for businesses to present their information in a very detailed manner and let people decide for themselves."
Dale asks to bear in mind that VR/AR must be created in an accessible way. And consider all the accessibility issues that apply to standard websites, videos, etc.
Virtual reality can be an essential aid to improving the accessibility of your business, tour, or experience if done correctly.
Virtual tour of Atlantis The Palm, Dubai
Special Feature of eCommerce Website: Accessibility for Disabled
Dale Reardon advises that online store owners must ensure that web developers and web designers adhere to the 'Web Content Accessibility Guidelines (WCAG standards) when creating the website and marketing/promotional materials. He also asks to have a range of customer service/support channels – a deaf person might prefer instant messaging to a voice phone support system.
After losing eyesight at 17, Dale uses a screen reader software program to access the internet and online shopping.
He shares an example, "Most hotels have an inaccessible booking form due to the calendar/date picker. As a result, I use a particular online travel aggregator website, making my booking there. But that means the hotel can end up paying 15% - 30% commission – all because they lacked accessibility.
The same often happens with products sold on Amazon. Even if you want to support a local smaller retailer, you can't. Their website is difficult to use, inaccessible shopping carts and doesn't accept Amex (I want all my frequent flyer miles). So, I end up buying on Amazon as they have a great website and shopping process. Once again, a business loses sales because of a poorly designed shopping site.
And to drive this lesson home - lack of website accessibility can cost you a lot of time and money if a discrimination case is brought against you - look at what happened to Dominos last year when they were sued. It went all the way to the US Supreme Court, and of course, Dominos lost."
Conclusion
Having a website is an inevitable part of any eCommerce strategy, but an ordinary site can hardly work in the saturated online market. A successful eCommerce store stands out with its functionality, features, and design.
Despite the mobile-app world exploding at the seams, many entrepreneurs hesitate to go for a mobile app for their eCommerce businesses. The primary reason is the cost of building an app, mainly when their mobile-friendly websites serve the purpose. Simple navigational design, site loading speed, captivating & high-resolution images, live chats are the ecommerce features that increase customers' satisfaction levels and earn businesses a reputation. Entrepreneurs are utilizing various integrations for their eCommerce stores for reporting, email automation, inventory management, customer support, shipping, marketing, etc.
Leave comment
Your email address will not be published. Required fields are marked *
Comments
Great job weaving together this CHECKLIST of terrific tips for small businesses to use to launch (and tweak) their sites!
Indeed, there are several elements every online store should have to stay competitive as well as relevant to customers. And this is a perfect list of e-commerce features. Great Job!!
Thank you, Rob. Do share the article with your connections. :p
Author Info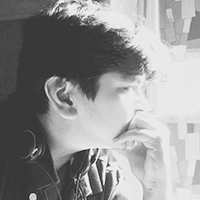 Nathan Sebastian
Content Writer at GoodFirms