Appscrip is a global technology provider for startups and enterprises. We provide cutting-edge software solutions to companies looking to scale their businesses. With a strong in-house team of 200+ tech experts and engineers, we have built a series of ready-to-use software for companies planning to establish on-demand services, social e-commerce, health tech, logistics, and messaging platforms.
We have made headlines for our work with high-flying brands such as Reliance Jio (JioMart), Siemens, Al Jazeera, Glance, and Inmobi. We have also built great products for well-funded startups such as Rapido, Hugo, Yummy Rocket, Pronto, and many more. We've earned awards and recognition from the likes of Deloitte, Clutch, and Goodfirms, as well as developed long-term business relations with major industry leaders like Foretees LLC, Deutsche Bank, Tata Steel, and others.
We are a group of business and technology experts who have come together to take on the technological challenges that are restricting promising businesses from flourishing.
India
54,R.B.I.Colony,first main,10th cross,anandnagar,ganganagar
,
Bengaluru
,
Karnataka
560024
+91-9902019342
United States
8530 Colonial Place
,
Atlanta
,
Georgia
30097
+1-415-813-5833
Focus Areas
Service Focus
App Designing (UI/UX)
Mobile App Development
Appscrip Executive Interview
Rahul Sharma
CEO & Co-Founder
Visit Profile
Please introduce your company and give a brief about your role within the company?
Appscrip evolved from years of experience making mobility solutions and being a tech solution provider for startups as 3Embed. We soon realized that there was no specialized provider who can act as a technology partner for startups that are working on on-demand, social, discovery, messaging and shopping platforms and that brought about the whole idea that is APPSCRIP today. We have identified the common denominator to help the end platform owners save time and money and allow them to focus on their core product. They can draw comfort from the fact that the underlying technology is already driving successful platforms around the world.

My company is Appscrip; I am the CEO & Co-founder of the company.
What was the idea behind starting this organization?
I have always been tinkering around with new ideas since my engineering days. I believed there was a lot of scope for quality software development services across the globe and strived to be the owner of a globally reputed brand that delivers such. Appscript was an answer to the question I asked myself in my early 20's "How do I deliver quality technology solutions at low cost, requiring low technology/resource overheads from a development standpoint?"
What are your company's business model–in house team or third party vendors/ outsourcing?
Building a trust factor with clients and managing a team to deliver solutions across the globe is always a challenge in this industry. Which is why I prefer to keep an in-house team(110+ members currently)
How is your business model beneficial from a value addition perspective to the clients compared to other companies' models?
Unlike your standard custom app or web development services, our business model revolves around creating robust business-ready technology solutions covering various industries and business niches that can be quickly tailored and deployed based on the client's requirements.
This has definitely caught the attention of various enterprises and startups across the globe as:-
1) They get to test out a business-ready solution immediately as compared to having a development team make it from scratch and having to wait months to test out a working product.
2) These business-ready solutions need only minor customizations to be tailored to the client's requirement. Hence, the clients are charged less for development and have their products deployed in the market much faster.
What industries do you generally cater to? Are your customers repetitive? If yes, what ratio of clients has been repetitive to you?
Our products cover a variety of industries and business niches such as transportation, shipping & logistics, courier services, food & hyperlocal deliveries, healthcare, chat & social media, dating & matchmaking, property & real estate, e-commerce, service booking, childcare, etc, to name a few. Around 25% of our customers are repetitive.
Mention the objectives or the parameters critical in determining the time frame of developing a mobile app.
Critical factors/questions would include:-
- Does it align with our existing platforms or does it need to be custom built? Percentage of custom development?
- Complexity in terms of the tech ecosystem required. For example, consider developing an app for ride-hailing services requires various interlinked components such as a dispatcher, customer app, driver app, admin etc Vs building an app for social media use.
- No of members required from the in-house team and existing pipeline status.
How much effort in terms of time goes into developing the front end and back end of a mobile app?
Again this would depend on the nature of the app or business model. Let's take the example of an Uber-like taxi app vs an Instagram-like social media app.
An Uber-like app requires seamless interlinking of components from the customer to the driver, dispatcher, and admin. The 'look' of this app is secondary as compared to making a robust and scalable ecosystem for the business to run on. Hence, more effort(60%) goes into the backend.
An Instagram-like app is successful only if users find the UI seamless, engaging and insightful. Hence, more effort would go into the front end in this case.
What are the key parameters to be considered before selecting the right platform for a mobile application?
Key factors according to me would include:
- Budget
- Time
- Offline usage
- UI/UX needed (as certain animations are not available cross-platform)
- Whether the technology to be used is maintainable. Imagine having an app built on react native only to realize you don't own any react native developers to maintain it in the long run.
Which platform do you suggest your clients to begin with when they approach you with an idea (Android or iOS) and why?
In our case, we usually build both for the clients. However, if budgets are tight, I would provide recommendations based on experience. For example, The usage of Android as compared to iOS is stronger in India and the reverse in the USA. Although, there are more factors to consider as well such as industry, type of market, target audience, etc.
Android or iOS, Native or Hybrid — which platform is best to use to build your app? What are your recommendations?
Go native or react native if you can afford it. Otherwise, pick based on your business model, location and target audience.
What are the key factors that you consider before deciding the cost of a mobile application?
Similar to the time factor, the cost factor would depend on:
- App ecosystem complexity
- Resources required
What kind of payment structure do you follow to bill your clients? Is it Pay per Feature, Fixed Cost, Pay per Milestone (could be in phases, months, versions, etc.)
Pay per milestone. Although we do take a nominal commitment, in the beginning, our deliverables at each stage comes with a working app. Thereby, maintaining the clients' trust at each stage.
Do you take in projects which meet your basic budget requirement? If yes, what is the minimum requirement? If no, on what minimum budget you have worked for?
We don't go below $2000. However, for price-sensitive markets in Africa & Latin America, we offer unique pricing options such as white labelling, not providing the source code, app leasing, etc, to help entrepreneurs test out their ideas in their respective markets and focus more on the business without having to commit a large investment on technology development.
What is the price range (min and max) of the projects that you catered to in 2018?
$2000 - $200,000 USD is the price range of the projects we catered in 2018.
Which business model do you suggest to your clients enabling them to generate revenue from mobile applications? Why?
This would depend on the nature of the application. For example, if it was a social media-based app, then you could work with in-app purchases, rewarded videos or ads, etc. If the app was providing a service, then you could work on a commission basis based on each successful transaction or booking.
Kindly share your feedback on how GoodFirms has been doing so far in increasing your visibility among potential clients.
Goodfirms have been great so far, our existing clients find it easy to provide reviews on and we are listed under a variety of categories as well as location-specific ones as well. We have received clients in the past that have found us solely through our listings on Goodfirms. We aim to have more of our reviews listed on your portal and increase our rankings amongst the competition.
Appscrip Clients & Portfolios
Key Clients
Rapido
Foretees
Reliance JioMart
Siemens
Hugo
YummyRocket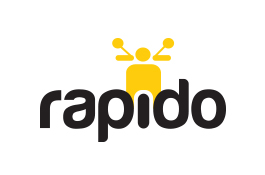 Appscrip Reviews
All Services
App Designing (UI/UX)
Mobile App Development
Relevance
Most Recent
Rating: high to low
Rating: low to high
Write a Review
STAY AWAY AT ALL COST!!! 45 days to 8 Months
Review Summary
Hello,

I did not expect that appscrip will force me to write this review. I always tried to maintain a good relationship with appscrip to complete my project. but unfortunately, they haven't completed my project yet due to their poor project management and Lots of bugs in the system.

CEO of Appscrip Rahul Sharma and his team agreed to complete my project in 45 days and now its been almost 6 months and my project is not Live. Sadly they requested another 2 months to complete the project.

When I research about the Appscrip I found lots of negative reviews and few good reviews on google. I trusted those good reviews and offered my project to them. Maybe you can check on google using these keywords such as APPSCRIP REVIEWS, APPSCRIP SCAM. Now I feel like I made a big mistake in my Entrepreneurial life and regretting to tie-up with Appscrip. I would like to share my experience on below topics as short as possible.

Early-Stage Communication

It all stated well with appscrip's sales team. I was extremely happy with the way sales team handle our requests and proceed the project further. They were almost on time on all the meetings and most of the time they were flexible with our schedules. This kind of behaviour gave us huge trust on their company. But unfortunately, it didn't last for long!!! After we pay the initial payment (50%) things started to go wrong directions. We noticed their responses are not on time, especially when they missed the deadline lots of excuses such as CEO is on holiday, developers are sick and family emergency. When a developer on holiday or out of work we need to wait until he returns to work. There are no replacement resources in their company.

False Commitments

Appscrip has been provided me lots of false commitments on the project completion dates. Initially they committed to complete the project in 45 days and now they are requesting 8 months to complete the project. (25/10/2020 - June 2021)
5 false deadline
10/12/2020
16/12/2020
25/01/2021
24/02/2021
June 2021
After all these false deadlines I was extremely fed-up with their false commitments and I requested the refund. However, they said their team has spent lots of time into this project and requested another 2 weeks to complete the project. I thought let's give them a final chance to complete the project but today 01/04/2021 and our project is not ready yet.

Poor project management and no professionalism

Appscrip doesn't provide any project updates until you contact them, there are many times I need to do multiple follow ups in Skype, email, and WhatsApp for same the issue. Sometimes If they don't have any answer, they don't bother to respond to you. I have lost lots of my personal appointments regarding their bad project management.

Lots of bugs, bugs, bugs.... and bugs.

Me and my team was extremely exhausted with their application bugs. I don't understand their developers are well experienced or have enough time to work in our project. The reason behind is they took nearly 4 months to fix the bugs and still keep fixing?

No transparent in the third-party Costs

I initially agree to buy their delivery system, but apscrip said they are going to upgrade to a new delivery system, and they demonstrated to me. I agreed to go with the new system after confirming all the functions. Before I sign the contract, they mentioned, for the decent performance sever cost will be around $150-$200, But I found my second bill bill was around $1055. I was really shocked, and I contact them, and they said for the new system estimated sever cost will be around $350-$400. Also, they mentioned for a better performance server cost can be increased up to $1700. My product is not live, but still, I am paying for the sever cost for nothing. Please find my recent AWS bills below.
December: $237.61
January: $1055.37
February: $337.80
March: $355.7
Mongo Db: $307

Total: $2356.92

Verdict

Based on my experience I strongly NOT RECOMMEND APPSCRIP to anyone who is passionate about to start a new business or entrepreneurial life. Most of us chose clone scripts to reach to the market quick as possible at lower initial cost. If you choose Appscrip for your project, definitely you will fail on those two factors.

Lots of companies suggested to me NOT to choose clone script due to above factors. Also, they requested around 3-4 months to build the app from the scratch in flutter technology. I trusted Appscrip and I refused other companies, but at the end I learnt a good lesson from appscrip.

If your budget and time is limited, then I would strongly recommended go with flutter technology and make sure to find the good company and don't forget to read all the NEGATIVE comments and check the company's response.

Thank you for your time and Good luck with your new project.

Vas
Best apps, good prices and great team support.
Review Summary
Few months ago I was searching google for a team to create my logistics app . There were many results but only Appscrip really fitted to my needs and app specifications which were very complex. Thank you Appscrip! Your team is great. I never though I will get my app finish and running at this low price so fast. I would gladly work with you on more other apps and updates in the future. I wish you great success. Mihai
What is it about the company that you appreciate the most?
They create good apps at low prices. They are very affordable to entrepreneurs.
What was it about the company that you didn't like which they should do better?
I don't know.
Manish
, Head of Projects at Techneplus
Posted on Apr 21, 2020
Fantastic Team to work with
Review Summary
Appscrip did an amazing job in collecting the requirements and putting together the Output. All the elements that we gave in design, business process, UI were considered. We are very satisfied with the work and would recommend to others for their technology requirements.

The quality of their code and the deployment process is very good. They were happy to take the revisions, Thanks Team Appscrip.
Amazing design & dev partner
Muhammad Bhatti
, Owner at Seamsmart iceflake
Posted on Mar 04, 2020
Excellent team
Review Summary
I had been looking for a solution on an app and needed a team to quickly and reliably execute on the plan. I got in touch with several companies but Appscrip was by far the best team. I dealt with Maneni and her team and they were always on call whenever I had any questions. They understood what I needed and did a fantastic job. I'll use them again for sure.
Good experience with Appscrip
Review Summary
My experience was good with appscrip. worked closely together with project manager.
Mohammed Araby
, Unity Developer at Benha University
Posted on Sep 05, 2019
Good app developmentservices
Review Summary
I deal with appscrips and it's was successful development for our app idea and we would like to continue with phase 2
Appscrip
Review Summary
I have worked with Appscrip for the past 18 months. They have been great to work with. I am very impressed with the product they have developed for me. I will continue to use Appscrip for all of my future development needs. I highly recommend them for any technology solutions you have a need for.
Elyes Elloumi
, Owner at SAMELSA
Posted on May 20, 2019
Very responsive and hard working team
Review Summary
Team was very quick to resolve our issues. Rahul Sharma, Maneni Kayina and team were very helpful.
Alfy Basurto
, Owner, head designer, operator at Lahaina Town Surf Co.
Posted on Mar 14, 2019
Hired 2 app development companies that failed me and then found App Script . . .
Review Summary
I wanted to launch a food delivery app in my area. After asking all of my friends I found that I couldn't find any personal recommendations that didn't cost hundreds of thousands of dollars. So I hired an "app company" (that's what they called themselves). They were priced the lowest so I went with them. They showed me a working app and said they would customize it for me. After months and after I had paid them, they couldn't deliver a working app to the app store. It was very frustrating.

So I decided to hire another "app company". They showed me another working app that was found in the app store and said they could rebrand this app to fit my needs. Again after months, and after paying this company, nothing was delivered. So I left to look for another app company.

I had reached out to App Script in the past but didn't go with them because the other two companies were cheaper. It's true - you pay for what you get. I should've just gone with App Script from the start. I would've saved a lot of money and time.

Do yourself a favor and hire App Script.
What is it about the company that you appreciate the most?
Really good people and easy to work with.
What was it about the company that you didn't like which they should do better?
I think these guys are wonderful . I wish there was weekend support, but other than that, they're great!
TRUTH EGBELE
, C.E.O at JET TECH COMPANY
Posted on Feb 15, 2019
Customer Satisfaction
Review Summary
Working with Appscrip was a great experience. Even from a distance the team was fantastic, paying attention to every details, words can't really express how I feel. I dedicate this review to my team leader Akbar, you are the best. Once again, thank you Appscrip for making my dream come alive.
What is it about the company that you appreciate the most?
They listen to their customers. They work endless to make sure I am satisfied even till late night. They never for once complained or tired of the challenges I was facing with the apps. They resolved every issues within hours. Swift Company is what I call them
What was it about the company that you didn't like which they should do better?
Honestly for me? . They are flawless. Thank you
Anonymous
Posted on Nov 06, 2018
Good service
Review Summary
Professional team they took care of my project very well
What is it about the company that you appreciate the most?
The care and quality they put in
What was it about the company that you didn't like which they should do better?
Timeline, but again they want everything prefect so I understand why they take long
Andranik Kyureghyan
, CTO at LocalExpress
Posted on Jul 31, 2018
Good company. Great team
Review Summary
Team Appscrip has been absolutely great with the way the deal with the overall project management and deliverables. They are good with managing timelines and flexible when it comes to minor changes. The overall quality of the work and their support has been amazing.
What is it about the company that you appreciate the most?
Great customer services, quality of work and overall project management
What was it about the company that you didn't like which they should do better?
I believe they are on the right path and wish them all the best for the endeavors
Jithin J Naduvath
, CEO at Infintor
Posted on Jul 29, 2018
Awesome support
Review Summary
Team Appscrip came in and helped us reduce our costs and headaches of personnel management.The quality of the work is awesome and their continued support, even after project completion, is really appreciated.
Charles W Simmons Jr
, President / Chief Executive Officer at YayWay (a subsidiary of Anyone Media Network,Inc
Posted on Jan 11, 2018
Appscrip a company that can be trusted with a great product.
Review Summary
At first I was very skeptical because of nightmares I have heard about dealing with companies overseas, and not being able to trust them. Especially in India. After discussing my project with Rahul Sharma CEO of Appscrip, I decided to take a chance on their products. I am very glad I did. I found them to be very trustworthy, above board and very personable. I now have a product that is well built and I am very confident about it. The Appscrip team was very easy to work with and always available to solve any problems or questions I had. I really appreciated Shivangi head of the design team at Appscrip who went out of her way to make sure I was completely satisfied with my custom design. Even after my product was finished and delivered, the team at Appscip have gone out of their way to answer questions and solve problems that I have created. I look forward to a long term relationship with the Appscrip team.
What is it about the company that you appreciate the most?
Customer service, great support and very personable. Well built product.
What was it about the company that you didn't like which they should do better?
I had a very good experience.