GrayCell Technologies
Digital Consulting, Startups, Custom Software
Visit website
The GrayCell Technologies team has proven experience across a broad range of business application areas using both open source and proprietary software technologies. As a Microsoft Gold Certified Partner, GrayCell Technologies has demonstrated expertise with Microsoft technologies and proven ability to deliver on customer's needs.
The GrayCell team has considerable expertise in porting legacy application to mobile platforms and we provide custom mobile application development on platforms like iOS, Android,PhoneGap, Adobe AIR.
Being an ISO 9001:2008 certified provider, GrayCell has a Strict Quality policy that ensures total commitment and on time delivery.
GrayCell Technologies believes in providing total solutions, high quality products with an on-time delivery. Our distinctive line of work ensures high quality, consistency and speed in the delivery of effective e-business solutions. Our offshore development methodology provides cost benefit as we identify applications suitable for offshore delivery, develop a strategic plan and allocate the project to our specialized team.
Certifications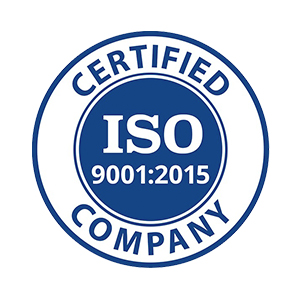 India
SCO-15(IIIrd Floor) , Sector-17E
,
Chandigarh
,
Chandigarh
160017
0172-7307242527
India
SCO-11(IInd Floor) , Sector-17E
,
Chandigarh
,
Chandigarh
160017
0172-7307242527
Focus Areas
Client Focus
Small Business
Large Business
Medium Business
GrayCell Technologies Executive Interview
Visit Profile
Kindly share your feedback on how GoodFirms has been doing so far in increasing your visibility among potential clients.
GoodFirms has provided us the opportunity to showcase our expertise and our ability to deliver beyond client expectations to a wide range of audiences across the globe.
Please introduce your company and give a brief about your role within the organization.
A well-known name in the IT industry known for its smart and unique software solutions, GrayCell Technologies was established in 2004, with unparalleled expertise in developing top-notch Web and Mobile Applications, and now it has a global presence. For 17 years, we've been working as a software innovation partner with SMEs and start-ups. We are registered with STPI (Software Technology Parks of India) and NASSCOM (National Association of Software and Service), the Premier Trade Body, and the Chamber of Commerce of the IT Software and Services Industry in India.

We help companies from R&D and building MVP from scratch to scaling, UX analysis, and improvement. Being the CEO of the company, my role is to direct the team in research and analysis tasks and solve the complexity of any projects whenever required.
What is the story behind starting this company?
GrayCell Technologies was founded to provide competitive services from a quality and price point of view. We help start-ups and SEMs with design thinking methods to uncover new opportunities for their products/services, and agile discipline and engineering excellence to create a stable digital foundation. Since 2004, we've partnered with start-ups, industry leaders, and mission-driven non-profits. These partners trust GrayCell Technologies to deliver innovative solutions that drive their businesses forward.
What are your company's business model–in house team or third party vendors/ outsourcing?
We are a fully in-house team model. We do not outsource and have very comprehensive project management procedures. Everything right from documentation to deployment is managed by our in-house team. We have a team of 75+ members which comprises designers, developers, project managers, BAs, and QAs all under one roof. The in-house project ensures fast communication and shorter response time and the result is reflected in the form of high-end client satisfaction.
How does your company differentiate itself from the competition?
At GrayCell Technologies, we strive to deliver full-scale business solutions for Web and Mobile Application Development by unlocking the capability of clients' vague ideas and turning their imagination into a reality. We always put our legs into our clients' shoes to understand their requirements and we add a heart to technology while delivering the desired output. In fact, a minimum of 50% of our business is still growing on client recommendations which is a great validation of our performance.
What industries do you generally cater to? Are your customers repetitive? If yes, what ratio of clients has been repetitive to you?
We've worked with businesses from several different industries. Some of our premium clients belong to Education, Health and Fitness, Logistics and Transportation, Entertainment, Sports, Real Estate, Travel and Tourism, Retail and eCommerce, etc. Several of our clients from these domains continue to work with us after their first project. Our client repeats rate ranges from 60% - to 70%.
Please share some of the services that you offer for which clients approach you the most for?
Under the umbrella of software development, our expertise lies in web and mobile applications. We also have the upper hand in developing Blockchain, NFT, and IoT-based mobility solutions.
What is your customer satisfaction rate according to you? What steps do you take to cater to your customer's needs and requirements?
We have a 100% customer satisfaction rate. That's why we have been achieving repetitive business from our clients. GrayCell Technologies specializes in customers' pain points and confirms that they are addressed with utmost priority.

The team and business follow three simple rules to cater to customers' needs and requirements: Utmost Transparency, Outstanding Quality, and Instant Support. Also, we magnify the Key Result Areas and make sure that the customers are happy with our services. We've been maintaining transparency with our clients, we confirm that our clients are informed and engaged in every part of the software development life cycle.
What kind of support system do you offer to your clients for catering to their queries and issues?
We strive to establish an effective process for addressing every customer query and issue through regular meetings. We have sync-ups with clients by conducting meetings with project managers on a biweekly basis to support effective communication, share feedback, and proactively address all possible risks.

GrayCell Technologies prioritizes customer satisfaction above all else, that's why we conduct regular check-ups/meetings to measure the level of customer satisfaction. Moreover, we just follow the timeline and deliver great work. This is how we make our customers happy.
What kind of payment structure do you follow to bill your clients? Is it Pay per Feature, Fixed Cost, Pay per Milestone (could be in phases, months, versions etc.
We have a flexible payment structure. It can be fixed cost, hourly and monthly, or in different milestones. Depending on the type of project it is and the client's preference, the payment terms will be defined accordingly.
Do you take in projects which meet your basic budget requirement? If yes, what is the minimum requirement? If no, on what minimum budget you have worked for?
GrayCell Technologies is open to all clients. We see many small start-ups that have the potential to grow into a unicorn. Budget isn't the only point we examine while discussing a new project with a client. In short, we are flexible in terms of offering quotations.
What is the price range (min and max) of the projects that you catered to in 2021?
We don't believe that price should be the most important aspect. We prefer to focus on customer satisfaction. Our awards and clients' feedback tell us that we are delivering a great service and great value to our customers.
Where do you see your company in the next 10 years?
It's hard to say WHERE we will be in the next 10 years because Technologies and business models are evolving rapidly. But yes! Digital transformation has created a positive impact on our business. Technological advancements improve our growth and act as a motivation in improving our goodwill. Also, our reliable and efficient services have created a benchmark in the IT sector, and we feel happy about it.
GrayCell Technologies Clients & Portfolios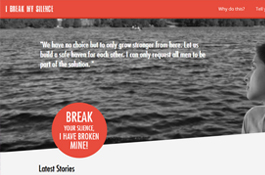 GrayCell Technologies Reviews
All Services
Mobile App Development
Relevance
Most Recent
Rating: high to low
Rating: low to high
Write a Review
Satwinder Singh
Posted on Sep 11, 2017
Recommendation
Review Summary
I have used them for various projects over the past ten years and found them easy to communicate with and they have always actually understood the requirement. No hesitation in recommending them.
Neeraj Miglani, Software Developer at ServiceFinder
Posted on Sep 23, 2021
good company to work with
Review Summary
such a good experience everything is fine and decent. Their office, infrastructure, employee and management everything is fine
What was the project name that you have worked with GrayCell Technologies?
good company