Promwad creates custom software solutions, embedded systems design and produces new devices for the global market by taking a client's product from the stage of an idea to the final launch and mass production.
We help create commercially successful solutions for various industries: telecommunications, automotive & transportation, video streaming and TV platforms, green energy, consumer electronics etc.
What we do for our clients:
Software development – web development (backend/frontend/cloud), mobile apps, embedded software, firmware/middleware.
Development of Edge AI, Cloud AI, face recognition and video monitoring solutions.
Hardware design, FPGA / ASIC projects.
Electronics development (turnkey product design).
Development of industrial automation devices and software.
Industrial design, enclosure design, prototyping, and PCB design.
Launch of mass production of electronics and enclosures to be sold across the globe.
Since 2004, the company's engineers and designers have implemented over 500 projects for clients from the EU, the USA, and Canada. Over 3 million devices have already come off of the assembly line and are being sold to consumers.
We are members of partnership programs with leading component manufacturers, industry associations, and technology parks: Lattice, Renesas, Intel, Microchip, Xilinx, NXP, Marvell, STMicroelectronics, Analog Devices, Vilnius Technopark.
Certifications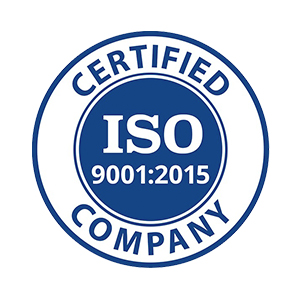 Lithuania
Antakalnio g. 17, Vilnius LT-10312, Lithuania
,
Vilnius
,
Vilnius
LT-10312
+370 5 214 1244
United States
22 W Huron St #103, Pontiac, MI 48342, USA
,
Detroit
,
Michigan
48342
+1 347 229 0606
Germany
+49 201 487 90 148
Latvia
18. Novembra iela 37A
,
Daugavpils
LV-5401
Focus Areas
Service Focus
Web Designing (UI/UX)
Engineering Services
Client Focus
Small Business
Medium Business
Large Business
Promwad Clients & Portfolios
Key Clients
Intel
Cisco
Fujitsu
SmartLabs
Vestel
Canyon
AMCS
Triax
Parrot
JTAG Technologies
Analog Devices
Auriga
Qoobi Audio Innovation Company
CR2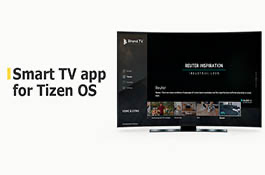 Promwad Reviews
All Services
Web Designing (UI/UX)
Engineering Services
Relevance
Most Recent
Rating: high to low
Rating: low to high
Write a Review
Developing a video streaming app
Review Summary
Promwad took us to the next level of interaction with our customers by developing a video streaming app for the most popular SmartTV platforms, such as Android TV, Tizen, and WebOS. COVID-19 changed our communication within our team, and with foreign clients, so we had to dive into a completely new area of media streaming services. This first experience was successful thanks to the Promwad engineering team's technical expertise.
We sent RFQs to outsourcing companies in Europe, India and China. In the end, Promwad gave us a higher budget estimate, but we knew from feedback from their customers that we would end up saving on testing and timing.
Unlike developers from India and China, they do not just carry out the task at hand but treat their clients' business as if it were their own: they analyze the project more deeply, suggest excluding redundant features, and keep an eye on deadlines and budgets.
What is it about the company that you appreciate the most?
They took full responsibility for the project and did not distract us with minor questions.
What was it about the company that you didn't like which they should do better?
I hope that they will soon start developing apps for Apple TV so we could add this platform for our project.
Mikalaj Murziankou
, CEO at at iomico
Posted on Nov 27, 2020
Excellent electronics design house and business partner.
Review Summary
Initially, I've heard about Promwad as the well-known European electronics design house with multiple positive feedbacks from my colleagues and partners. After that, we decided to try. Now I'm totally excited by the result we received.

Promwad has delivered on a modular USB-connected computer design with connectivity, sensors, RFID, storage, camera, compute, and other modules.

Promwad combining Agile project management methodology with a variety of communication tools such as Skype, Whatsapp, Telegram and Google Meet.

I wish to highlight
- A fast and efficient way of Promwad communication
- Mature Agile project management
- Inspiring and honoring Promwad leadership
- Estimation flexibility
Sucessful integration of a shoppable video solution for IPTV
Review Summary
Oyper and Promwad had a great collaboration on integrating a shoppable video solution for IPTV. This was the first case in this sphere on the regional market in Belarus. The cooperation lasted for about 9 months. As a result we have fully completed the process and are looking forward to upcoming partnerships.
Promwad is a company with a high business reputation and a deticated highly professional team.
What is it about the company that you appreciate the most?
Promwad is a company with a great business reputation and a great team. Every step of our co-working was achieved at a high level so that the integration process has been successfully fulfilled.
What was it about the company that you didn't like which they should do better?
Our coopretion with Promwad was a very specific and in the same time a very pleasant business collaboration that led to new opportunities.
Val Levitan
, Founder at at Elusive Solutions Group
Posted on Aug 21, 2020
Media Box
Review Summary
We retained the services of Promwad to design the hardware and software for our new media streaming device that would integrate into our gaming console. This music streaming device seamlessly integrated with our menu, offering our customers a selection of music from a 3rd party music provider.
What is it about the company that you appreciate the most?
An equal level of professionalism spread over a number of technical expertise. In the case of the design of our Media-Steam, PromWad became a reliable design partner supplying the expertise in Mechanical, Hardware and software engineering.
What was it about the company that you didn't like which they should do better?
I am very happy with the results
Maria Kuznetsova
, Marketing Manager at at SmartLabs
Posted on Jun 16, 2020
IPTV boxes design
Review Summary
In 2009, the first SmartLabs IPTV set-top box was designed, and Promwad Design Centre was a key part of the development team. The project was an important step in our evolution as a business. Working under very tight timescales with the Promwad experts, we created a new product: the prototype phase was completed within under 4 months, and in 10 months production levels were exceeding tens of thousands of devices for delivery to our customers. We successfully competed with world leading products of that time.
What is it about the company that you appreciate the most?
Creating an high quality product in the shortest possible time