Start Mobile
🍓 Custom e-commerce mobile app for $1,218 / month
Visit website
🍓 Get your custom e-commerce mobile app for $1,218 / month. iOS & Android, UI, backend are included.
App Development & COVID-19
The COVID-19 epidemic and the ensuing self-isolation hit the world economy hard. At the same time, mobile applications with delivery have become more relevant than ever. We have prepared a special offer for businesses that can not pay for the development at full cost, but need a high-quality mobile application for the online store.
Monthly Installment Plans
We have selected the most popular features in three standard packages. The cost of development is given for the monthly installment plan. Installment period: 2 years. The price also includes technical support and server hosting. If you work with the application and change your mind to continue paying — you owe nothing to us.
Basic Package, $1,218 / month
Even the basic plan includes everything you need to run an online store app. And this app can be changed as you wish, enhanced with any functionality and connected to any data source.
The basic package includes:
2 mobile apps: iOS & Android, UI-design, backend
Product catalog
Shopping cart and checkout
Customizing UI-design to suit your corporate identity
Administrative interface
Server hosting
Technical support services
More information on our site: https://start-mobile.net/en/app-development-monthly-payment/
United States
7190 W SUNSET BLVD, #31C
,
Los Angeles
,
California
90046
+1 (323) 329 4343
Start Mobile Executive Interview
Visit Profile
Kindly share your feedback on how GoodFirms has been doing so far in increasing your visibility among potential clients.
First I would like to say a few warm words about your project.
We really like the technical implementation and SEO promotion of the GoodFirms portal. It works fast and is a pleasure to use. Also, I want to mention the quick technical support.

We have started collecting feedback from users quite recently but we are in a good position in our category: 17th place in Los Angeles among mobile app developers in the $25-49 price range.

It certainly helps to attract customers and confirm our level of expertise.
Please introduce your company and give a brief about your role within the organization.
Our company specializes in developing mobile apps for e-commerce and startups. We are especially interested in various marketplaces. If you are thinking of making your own Amazon, Uber, Airbnb, please contact us.
What is the story behind starting this company?
Our company started its history in 2010 as an outsourced developer for various large advertising agencies. We did interactive projects for such brands as Coca-Cola, Heineken, Bosch, Philip Morris. Among our projects were applications with augmented reality, 3D constructors, and other non-standard solutions.

In 2015 we focused on startups and e-commerce. Small companies turned out to be more pleasant to work with than large corporate customers.
What are your company's business model–in house team or third party vendors/ outsourcing?
All of our developers are part of our team. We do not outsource the work to other subcontractors.
How does your company differentiate itself from the competition?
We know how to launch startups quickly with minimal expenses. In addition, we know what to do to get investment in your startup and are ready to share this knowledge with our clients.
What industries do you generally cater to? Are your customers repetitive? If yes, what ratio of clients has been repetitive to you?
As I said before, we specialize in apps for e-commerce and startups. Most of our clients come to us repeatedly and recommend us to their friends.
Please share some of the services that you offer for which clients approach you the most for?
Most often our customers order mobile apps for online stores, food delivery, and marketplaces.
What is your customer satisfaction rate according to you? What steps do you take to cater to your customer's needs and requirements?
Recommendations work best in b2b sales. So we try to get our clients to recommend us to their friends. And we are pretty good at it. I think the level of satisfaction of our clients is quite high. In order to achieve this, we listen very carefully to our clients, try to understand their needs better, and analyze the client's business processes.
What kind of support system do you offer to your clients for catering to their queries and issues?
We use several main support channels. The main channel is messengers such as WhatsApp and Telegram. Some clients are more comfortable communicating by email. We have one of the popular project management systems for setting tasks and testing.
What kind of payment structure do you follow to bill your clients? Is it Pay per Feature, Fixed Cost, Pay per Milestone (could be in phases, months, versions etc.)
We work according to the Scrum methodology, which allows us to produce a fully working version every 6 weeks. That is, the client does not pay just for the milestone, he pays each time a set of fully completed and working features.
Do you take in projects which meet your basic budget requirement? If yes, what is the minimum requirement? If no, on what minimum budget you have worked for?
We work with a minimum budget of $11,900. This cost corresponds to the development of a small turnkey app for two platforms (iOS + Android).
What is the price-range (min and max) of the projects that you catered to in 2020?
The cost of one sprint (development milestone) is about $11,900. Our minimum project volume in 2020 was 1 sprint, the maximum: 9 sprints.
Where do you see your company in the next 10 years?
I would like to take part in projects that really change the world and make people happier.
Start Mobile Clients & Portfolios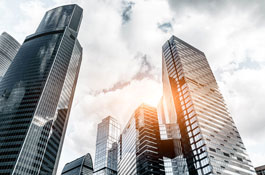 Start Mobile Reviews
All Services
Mobile App Development
Relevance
Most Recent
Rating: high to low
Rating: low to high
Write a Review
Cheap Air Flights
Review Summary
Mobile app "Fly with Alex", an aggregator of air tickets discounts with the ability to subscribe to a regular search for the exact tickets you need. At first this idea was implemented by me as a subscription through the Mailchimp service. The project was rapidly developing and required more and more time for support, automation and a mobile application.
I was looking for startup app developers and I saw an advertisement for such development on Google. At first I planned to make a mobile application, but the Start Mobile team suggested that I first automate the whole system and make my own mailing system, and then connect the app to that system.
We made the first launch of the project in six weeks. After a while, it started generating regular income and has now paid off its investment;
The goals set at the beginning of the projects have been achieved;
About 300,000 users are currently using the service;
Apple AppStore placed our project in "Best Applications of the Week";
We were able to establish a process of step-by-step work on the project with frequent regular updates and have a separate test site to experiment with the project;
The project keeps developing and we are constantly expanding our user and ticket database.

What is it about the company that you appreciate the most?
1. In addition to custom development, we constantly discuss new ideas for project development and conduct brainstorming sessions. This is especially important when you make a startup; 2. A good understanding not only of the IT component of the project, but also of marketing; 3. We have managed together not just to release an application, but to make a relatively complex and successful project, which is gradually becoming global; 4. I see that the success of my project is just as important to Start Mobile as it is to me, and it is a pleasure.
What was it about the company that you didn't like which they should do better?
I can see they're doing their best.
Anton Kuvarin
, CEO at "Wine Warehouse"
Posted on Jul 02, 2020
Mobile App for Wine Store
Review Summary
"Wine Warehouse" is a large chain of wine shops. Traditionally, alcohol is bought offline, in neighborhood stores. However, in recent years, user preference has changed in favor of online booking and mobile apps. We did not want to lose this segment of users and decided to take our online store and mobile application seriously. We ordered the development of a turnkey application for two platforms at Start Mobile. They also developed a data exchange with our automation system to exchange catalog data, prices and balances.