Stridely Solutions India Pvt Ltd. is an ISO 9001:2015 certified leading global technology solution provider enabling you to avail digital transformation solutions based on cutting-edge technology tools and platforms. Our US arm and direct subsidiary is registered as Stridely Solutions Corporation, based out of Ohio(USA).
We are a family of 550+ multi-cultured and multi-talented passionate and well-experienced resources who consistently work to set new standards of our quality delivery with cutting-edge technology and well-implemented software development processes. We have blended our 12+ years of rich experience of automating business processes and technology platform migration, by leveraging technical excellence with committed techno-enthusiasts to provide quality software solutions that can be used to generate a favorable return on your investment.
We are a one-stop solutions provider to our global customers with our bouquet of services and key offerings around Microsoft Dy/Ax/365, CRM, SAP, Oracle IoT, BI and Data Warehousing, Enterprise Mobility, and custom application development. Quality with Timeliness has become our trademark. Our global footprint boasts of clientele in 20+ countries, 5 offices and development centers in 3 countries, 12,500+ man-hours of rich experience across technology platforms and industrial domains, and 24x7 critical support through the helpdesk, are some of our key highlights.
Our rich experience includes serving customers across a variety of industrial domains viz. Manufacturing, Healthcare, Education, Retail, Sales & Distribution, FMCG, Logistics, Energy & Utility, Real Estate, and Media Publishing.
Certifications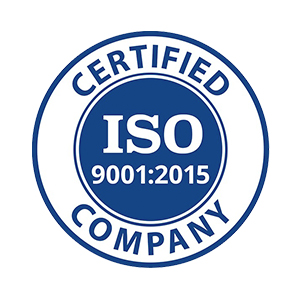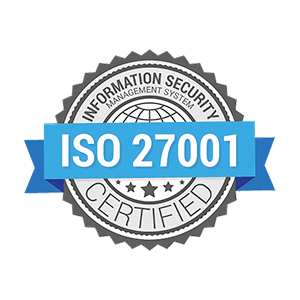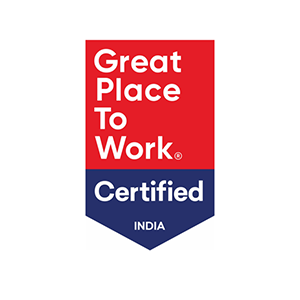 United States
6406 Thornberry CT 220A
,
Mason
,
Ohio
45040
+1-513-463-3045
India
306, Stridely House, GTPL Lane, Sindhu bhavan Road,
,
Ahmedabad
,
Gujarat
380054
+91-79-4800-5566
Canada
205–766, Old Hespeler Road,
,
Cambridge
,
Ontario
N3H4R7
+1-437-233-1733
Focus Areas
Service Focus
20%
10%
10%
10%
10%
10%
10%
10%
10%
Implementation Services
Testing Services
IT Services
Big Data & BI
Cloud Computing Services
Stridely Solutions Reviews
All Services
IT Services
Cloud Computing Services
Relevance
Most Recent
Rating: high to low
Rating: low to high
Write a Review
Liam Carter
Posted 10 months ago
They impressed us with the quality of their work and determination
Review Summary
We hired Stridely to implement SAP Business one which will help us to get clear visibility of our stock levels along with the key financial and profit information in real-time without the need for manual coordination and excess spreadsheets.

Moreover, Stridely also implemented B1 Surfer Enterprise for the field-based sales representatives and transport teams. This has reduced the number of calls to offices from the field representatives and provides instant access to centralized data on customer records and the ability to process new opportunities and sales quotes remotely and check stock levels.

They were extremely accessible, and we never felt like we were working overseas. If I need to talk to someone, I can count them to be available. They are both casual and a lot more professional. Stridely performed a wonderful job of managing the project. They line up the right resources to deliver and we are certainly happy to recommend them to anyone.
What was the project name that you have worked with Stridely Solutions?
SAP Business One ERP Implementation
Describe your project in brief
Before we deployed SAP B1 to our system, our existing software was about to get expired wherein it was no longer supporting to our business. The solution was no longer capable of completing key tasks and the one that could interrupt daily processes if it failed. Not only this the solution did not provide integration to the data warehouse - giving no visible results into our existing stock levels. So, we evaluated SAP Business One, Sage Line 200 and NetSuite to best fit our growing business. Also comparing the finance/ERP system for the SME market, SAP B1 stood out amongst all. And for SAP B1 implementation, there is not other better option than Stridely.
What is it about the company that you appreciate the most?
Their dedication really stands out. They always go above and beyond to get the job done.
What was it about the company that you didn't like which they should do better?
No, I don't have any suggestions. There is no area for improvement.
Jeff Bockert, VP of Business
Posted 10 months ago
We've established long term friendships that go beyond IT support!
Review Summary
We were looking forward to develop commercial sales support wherein we can enhance our commercial purchases. It included an entire end-to-end workflow where we can execute the orders in the shortest span possible, featuring from order inception to the payment options.

Stridely was able to bring the solution with ease having a standardized look and feel across the site using common site templates for data sharing and collaboration. They used SharePoint online to deliver key requirements of the project that provided both ease of data entry and workflow, with the scalability and flexibility to support changing business requirements over time.

They communicated on a daily basis for each day's status and updates through emails. However, we used to have weekly calls, they were quick to explain how the project was processing. If we needed anything to be delivered faster, they were flexible and assigned more resources to the project. Overall, they were easy to work with.


What was the project name that you have worked with Stridely Solutions?
ERP Implementation for Electronics Manufacturing Company
Describe your project in brief
To get accommodated with the continued expansion, we opted to migrate from the company's aging Data General system to a comprehensive enterprise resource planning system. In 2001, we implemented Microsoft Business Solutions - Axapta and now Microsoft Dynamics AX. We approached Stridely for Microsoft Dynamics Ax Implementation.
What is it about the company that you appreciate the most?
We give them requirements and they get it done. We constantly have a train of development releasing with their help.
What was it about the company that you didn't like which they should do better?
No, I don't have any complaints or suggestions, no need for improvement