pwrteams
Scale your enterprise with cross-border teams
Visit website
We provide IT staff augmentation services to our clients through our service centers in Poland, Lithuania, Serbia, Estonia, and Ukraine. We carefully select the best people to match your IT needs, language requirements, and company culture. Our experts work directly with your team and we take care of all supporting services. No volume requirements. No exit fees. The open-book pricing model applies to all profiles. You stay in control of your team and your budget.
Certifications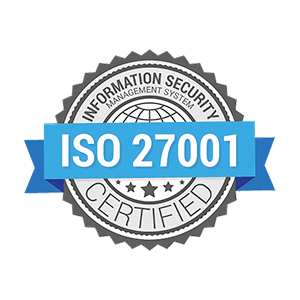 Luxembourg
20 rue de l'industrie L-8399 Windhof, Grand Duchy of Luxembourg
,
Luxembourg
,
Luxembourg
133392
+352 20 20 21 40
Poland
Puszkarska 7J, Bonarka 4 Business, Building E
,
Jerzmanowice
,
Krakow
30-644
+48 12 376 62 42
Ukraine
Naukova st. 7b,BC «Optima Plaza»
,
Lviv
,
Lviv
79060
+48 12 376 62 42
United States
720 4th Ave, St 420, Kirkland
,
Kirkland
,
Washington
WA 98033
+48 12 376 62 42
Focus Areas
Service Focus
10%
10%
10%
10%
10%
10%
10%
10%
10%
10%
Mobile App Development
Software Development
Testing Services
IT Services
Big Data & BI
pwrteams Executive Interview
Patrik Vandewalle
Co-Founder & CEO
Visit Profile
Kindly share your feedback on how GoodFirms has been doing so far in increasing your visibility among potential clients.
We are happy with the brand promotion services provided by GoodFirms. Skelia has been listed at GoodFirms in the IT Outsourcing and Engineering categories, plus we have taken advantage of the sponsorship package. GoodFirms helped us build more international awareness for Skelia's brand, reach out to prospective leads, drive conversions, and create strategic partnership opportunities.
Please introduce your company and give a brief summary of your role within the organization.
Headquartered in Luxembourg and New York, Skelia is a leading international staff augmentation company servicing out of Eastern Europe. For more than 10 years, we have helped our customers build effective cross-border IT and QA organizations by extending their in-house operations and building dedicated teams from scratch, according to their specific business needs. We have served over 80 customers from 16 countries. Skelia has offices in the US, the UK, the Netherlands, Luxembourg, Ukraine, and Poland. We also offer a set of highly specialized on-demand services such as mobile app development, testing and quality assurance, and Robotic Process Automation.

I'm Patrik Vandewalle, Skelia's Co-founder and CEO, and actively involved in company strategy, business development, and customer relations.
What is the story behind starting this company?
The idea to set up Skelia in 2008 was largely inspired by the vast international IT and outsourcing experience of our founders. We crafted a transparent business model aiming to solve traditional customer roadblocks while outsourcing, such as employee turnover, cultural differences, management overheads, and evolving needs. With Skelia we have created a remarkable business experience that is as close as possible to having your own employees as if we build and operate a new customer office in Eastern Europe.

Additionally, our option to spin-off and acquire your Skelia team as a fully owned daughter company in Eastern Europe open-up new strategic scenarios.

Skelia doesn't promote itself as a traditional outsourcing company. Our unique selling proposition is powered by our focus on building stable cross-border IT and engineering organizations with the highest possible employee retention while ensuring the perfect cultural fit.
How does your company differentiate itself from the competition?
Consider Skelia as "organization builders." We have built over 200 cross-border teams for companies in the USA, Europe, UK, and the Nordics.
The top-3 reasons why customers prefer Skelia are
1) the quality of resources
2) our unique team retention and
3) the possibility to spin-off and acquire your team as a fully owned affiliate company.

Additionally, Skelia is a no-bench company. We can therefore source best matching profiles targeting a perfect mix of technology skills, soft skills, portfolios, industry experience, seniority, and career ambition.
What is your company's business model – in-house team or third-party vendors/outsourcing?
We run our core business processes in-house only. Our employee-centric corporate culture allows us to keep our employee churn on customer teams very low – targeting a turnover of 10% or lower. We have developed outstanding recruiting practices to secure rapid integration and scaling of our in-house tech teams.

Still, we outsource some of our non-core business tasks, such as SEO optimization and content writing for our website.
What industries do you generally cater to? Do you have repeat customers? If yes, what percentage of clients return to you?
Most of our customers look for a structural cross-border organization and therefore build a strategic, long-term partnership with Skelia lasting on average 3 to 6 years. Interesting to know that our first three enterprise clients still work with us, and this for over 10 years.

Our core industries are Software & Cloud and E-commerce, typical industries where "IT is the company". Additionally, we have a strong presence in the Engineering & IoT industry, in Digital Media, in the Services industry, and in Fintech. However, we are happy to work with organizations from other fields.
Please share some of the services that you offer for which clients approach you the most?
Building stable cross-border IT organizations is our flagship service which around 80% of our customers apply for. Still, we have an interesting case study with Agidens – a leading European industrial engineering and turnkey automation company- for which we have built an engineering back-office in Poland powered by electrical designers, PLC/SCADA engineers, and electrical and instrumentation engineers. For other companies we have built a 24/7 operations center, a team of vision engineers for a robotics startup or an AI R&D center for a large systems integrator.
What is your customer satisfaction rate according to you? What steps do you take to cater to your customer's needs and requirements?
Our rating at GoodFirms is 4.9 which means that our customers are happy with the services we deliver. We encourage our customers to create and share their reviews on independent platforms, and we are always open to transparent communication and interaction. The feedback they share helps us to create better solutions and approaches for their business growth.
What kind of support system do you offer to your clients for catering to their queries and issues?
We use a well-established, transparent, and effective communication system with our customers. It consists of work management, helpdesk, chat, sales CRM, and content collaboration applications for transparent process control and instant issue resolution.
What kind of payment structure do you follow to bill your clients? Is it Pay per Feature, Fixed Cost, or Pay per Milestone (could be in phases, months, versions, etc.)?
We apply different pricing models. However, most Skelia customers prefer our open book, cost+ model. Our monthly fee is based on the gross salary of the candidate, not the job title. This allows our customers to decide during the onboarding process on real value for money per candidate.

Our mobile development, QA, testing, and RPA services come with simplified blended rates or even a fixed price when it makes more sense for the customer's project.
Do you take in projects which meet your basic budget requirement? If yes, what is the minimum requirement? If not, on what minimum budget have you worked for?
Our customer base ranges from large international enterprises to funded startups, often starting small and scaling up afterward with our customer's success. We are glad to support innovative and game-changing company founders and find a way to stay financially flexible.
What is the price range (min and max) of the projects that you catered to in 2020?
The smallest project we took on in 2020 was budgeted $15,000. They needed urgent help in fixing critical bugs and re-engineering the system to ensure its seamless operation. As for the enterprise customers we work with continuously, their budget ranges from $200,000 to $1,000,000 per year.
Where do you see your company in the next 10 years?
To joyfully grow from 300 to 3000+ employees without compromising our strong customer satisfaction and remarkable team retention.
pwrteams Clients & Portfolios
Key Clients
TUI
GS1
Alpega
Asplan Viak
Agidens
Thomas Cook
Showpad
Sitecore
pwrteams Reviews
All Services
Software Development
Testing Services
IT Services
Big Data & BI
Relevance
Most Recent
Rating: high to low
Rating: low to high
Write a Review
Guillaume Hallaert
, Teammanager Hardware & Panel building at Agidens Infra Automation
Posted on Aug 21, 2020
Teammanager Hardware & Panel building
Review Summary
As we have a very tight market for technical profiles in Belgium we were looking for opportunities abroad. The main goal was to support the growth our company is undergoing. In that search we found Skelia who could help us with recruiting and housing. They tailormade profiles to our needs and went looking for those. We have a very positive experience with the general quality of profiles that are presented to us. Both the technical quality and fitting into the team taken into account.
In short; Skelia helped us to support our growth and give us great new colleagues to work with!ve a very positive experience with the general quality of profiles that are presented to us. Both the techical quality and fitting into the team is taken into account.
What was the project name that you have worked with pwrteams?
Extending engineering
Find.me is what it is thanks to Skelia.
Review Summary
We are happy to have choosen the right partner from the start.
Mathieu Braekeveld
at Toadi
Posted on Jun 19, 2020
Top nearshore company!
Review Summary
We've been collaborating with Skelia for several years now. Working with one of their team members feels like working with somebody on our own payroll. It's clear that Skelia's professionalism motivates everyone in their company.
Company Response
pwrteams
Mathieu, we are honoured and fortunate to work with you. Thank you for your excellent review!
Posted on Jun 19, 2020
Steven Hackars
at c-Quilibrium
Posted on Jun 19, 2020
Splendid collaboration
Review Summary
We have established a splendid collaboration with Skelia in custom development for the financial sector.
Our mutual success is based on:
-Open communication with Skelia's management team
-Quality and ability of Skelia co-workers
-Superb supporting entourage for the Skelia teams
Our collaboration is progressively extending and expanding into other domains like support & system engineering
Company Response
pwrteams
Steven, we are honoured and excited to work with you. Skelia is more than grateful for your magnificent feedback.
Posted on Jun 19, 2020
Quailty assurance on 'auction platform development'
Review Summary
As an IT service provider we have called upon Skelia's quality assurance expertise to assure we had an independent quality check on work developed by our internal resources. As such Skelia literally acted as our own extended team whereby communicaton lines were as if they were our 'internal' resources, yet with clear segregation of duties. I.e. they did not act like the typical service provider playing a supplier role, but were part of the team driving results.
Company Response
pwrteams
Geert, we are inspired to work with you. Thank you for such excellent feedback!
Posted on Jun 18, 2020
Chris Demol
, Employee at Showpad
Posted on Jun 18, 2020
Great services
Review Summary
Skelia understands our needs and anticipates even before we bringing up the issue. There is a minimum (lean) of overhead as Skelia members are 100% integrated in the Showpad teams.
Company Response
pwrteams
Chris, Skelia appreciates your review so much, thank you for your support.
Posted on Jun 18, 2020
Carolina Thörne
, Tech Manager BI at Nordic Leisure Travel Group
Posted on Apr 23, 2020
BI solution
Review Summary
It was a pleasure working with Skelia on this specific BI project/solution across the group. Very skilled persons that was always eager to help and build long lasting solutions. Very professional in communication. Also the Skelia management and HR was excellent to deal with. I can highly recomend Skelia.
Company Response
pwrteams
Carolina, we are very grateful for your feedback, thank you for your trust to Skelia!
Posted on Apr 23, 2020