TekIT solution is a software solutions and services company currently headquartered in USA, Development center in India.
TekIT solution provides customized solutions to help accelerate business growth with Internet marketing services. We have a team of qualified professionals for design and development in technologies Android, iOS, Wordpress, .Net, PHP. Our skilled professionals are recognized for quality service, best team work and on time delivery.
Certifications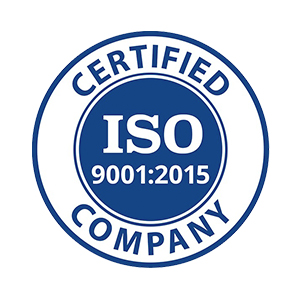 India
Indore
,
Indore
,
Madhya Pradesh
452016
9770999771
TEKIT SOLUTION Executive Interview
Visit Profile
Please introduce your company and give a brief about your role within the organization.
I have started TekIT Solution 3 years back and fought a tough struggle to reach here. I was stubborn to take TekIT to another level as we have started with a team of 4 people and reached 35+ team members despite this pandemic. TekIT Solution is providing Software design and development services not only to businesses and entrepreneurs but also to start-ups as their technology partners. We have started our new services of Staff Augmentation 6 months back and currently, lots of developers are working on a contract basis for companies in India and USA.
What is the story behind starting this company?
In 2015, I have joined my in-law's family business that was far most different from IT. Joining the business after working in an MNC is the toughest decision I have ever made in my life but that was due to the family condition as family members were going through depression due to the loss endured in their business. The need of leaving the job and joining the family business was the situation demanded from me at that time. I gave my 100% and learned the basics of the business and how to manage things very well. My passion for IT got stuck somewhere, I am trying hard to have my passion and dream in front of me as an IT company. It's 31st December 2017 and everyone was making New Year's resolution and I took the oath, an oath to start My IT Company in a month, an oath to have my dream company, an oath to convert passion into a business. In January 2018 I have started My IT Company- TekIT Solution and at the same time, I got pregnant with my second child. With all ups and downs, good and bad times, peaks and valleys today I am standing like a tree with full support from my husband and family. Today we reach the heights where my team is delivering ethical, transparent and best quality software all over the world.
What are your company's business model–in house team or third party vendors/ outsourcing?
Our company is working with an in-house team out of which some are working on projects and some are outsourced to third-party vendors. This model is incorporated so as to provide quality resources and software to our clients. Third party outsourcing is a necessity when the idea of business is not clear or requirements are not fixed.
How does your company differentiate itself from the competition?
When the market is not giving salary to their employees due to pandemic, we stand beneath and never deduct a penny despite we were increasing our team day by day. Our company works on 2 main objectives:
100% transparency with clients, vendors as well as employees.
On-time delivery.
What industries do you generally cater to? Are your customers repetitive? If yes, what ratio of clients has been repetitive to you?
We are serving Education, Health Care, Manufacturing, retail, and ecommerce sectors. Along with it we are serving IT companies and fulfilling their repetitive requirements. We are working on some government projects with Medical recruitment software, well management software, cashbook application, etc. and the entity which is using it is repetitive. Along with it the IT companies to which we are outsourcing our developers are repetitive.
Please share some of the services that you offer for which clients approach you the most for?
Our 3 main services are:
Web Application Development: Ecommerce development, Responsive websites and their maintenance and support are part of this.
Mobile application development: Whether it is native or hybrid we are developing mobile applications on Flutter, Android Native, and React Native.
Hire developers: Outsourcing developers to third-party vendors to increase efficiency and decrease their project costs. The developers we are proving have expertise in technologies like Angular, React JS, React Native, Laravel, Database Developer, Java, Dot Net, and so on.
What is your customer satisfaction rate according to you? What steps do you take to cater to your customer's needs and requirements?
No one can satisfy their customers 100% but TekIT is satisfying their customers as much as possible. Creating proper requirement specification documents, being consistent in communicating with our customers, assigning a proper project manager with single point of communication, setting realistic expectations as per competitors analysis and use of project management tools are the things we keep in mind to cater customer needs and requirements.
What kind of support system do you offer to your clients for catering to their queries and issues?
That depends on the project requirements some require seamless support for a year or so, some require a month of support or so and some require fixing the issues if found any and delivering it.
What kind of payment structure do you follow to bill your clients? Is it Pay per Feature, Fixed Cost, Pay per Milestone (could be in phases, months, versions etc.)
It depends on milestones fixed before starting the work. Milestones can be phase-wise, monthly, weekly, or feature-wise.
Do you take in projects which meet your basic budget requirement? If yes, what is the minimum requirement? If no, on what minimum budget you have worked for?
There is no such definition of minimum budget , it totally depends on the requirements but yes if there is a project for social cause we adhere to the minimum budget of getting the developers cost only.
What is the price range (min and max) of the projects that you catered to in 2020?
I cannot give the exact figures but the min project cost is around 100$ and the max project cost is 10000$.
Where do you see your company in the next 10 years?
10 years seem like a while away, I am building a company that encourages continuous learning and helps its employees evolve and adapt to new technologies. With the fluidity of skills coming and going, we may be moving toward a "role-less" future of work.
TEKIT SOLUTION Reviews
All Services
Mobile App Development
Relevance
Most Recent
Rating: high to low
Rating: low to high
Write a Review
Professionnalism, reactivty, creativity
Review Summary
Ease of communication, Creativity, Updated with the Latest Technology and Strong Technical Knowledge
Good growing company
Review Summary
Better experience in this company
Firoz Khan
, SEO Experts at Covetus infotech pvt ltd.
Posted on Apr 01, 2021
Very Professional Company
Review Summary
Excellent team, They Provide Quality of work.. Recommended for everyone
Provide Good Service
Review Summary
Good Experience work with TekIt Solution. its provide best product .
Excellent Services
Review Summary
It was a pleasure to work with such a hardworking team , they provided me the best quality services for my product.
Excellent services
Review Summary
I am working with TEKIT solution from 6 months I really appreciate digital marketing team work. They deliver excellent performance to me.

Thank you Team
Excellent & reliable Services for IT Solutions
Review Summary
Got developed first of its kind android based application for ONGC well locations.
This firm is also engaged for development of QR Code based fire extinguishers maintenance and supervision system for ONGC Ltd. Ahmedabad Asset. Which will be also first of its kind in terms of maintenance, record keeping, inventory management and live maintenance activity tracking.