11 Advantages of Cloud Computing for Small Businesses
Every business, particularly SMB, struggles with some common problems, such as conflicting file formats, fluctuating bandwidths, network upgrades, mobility, etc. Cloud computing resolves these issues by providing expandable and scalable software services over the Internet. With the right adoption strategy, entrepreneurs can maximize return on investment from existing infrastructure/applications and enjoy various advantages of cloud computing.
The COVID-19 pandemic and the sequential move to remote work have made entrepreneurs appreciate cloud computing as a solution to improve business continuity. Collaboration tools such as Microsoft Teams and Google Meet have become essentials in the companies' broader cloud ecosystem. When aspiring to have a cloud-based transformation, the organization needs everyone to be on board and focused on driving value. An efficient IT partner can help the company maintain business continuity across any cloud that offers the right solutions.
GoodFirms surveyed 224 business owners and experts worldwide to know the benefits of using cloud computing and their preferred cloud service providers.
What Is Cloud Computing?
Cloud computing is a versatile technology that allows businesses to rent IT services and resources, such as servers, storage, databases, networking, analytics, applications, and operating systems, on-demand from the service providers via the Internet. Cloud providers use servers distributed across the world to form a consolidated and powerful computing network. As a result, companies get plenty of opportunities to reimagine, repurpose, reinvent their businesses, and achieve long-term digital goals.
However, all clouds are not the same. Over time, several different types and models have evolved to offer the particular organization's varying needs. Cloud computing can be classified into two models - deployment (computing architecture) and service.
Deployment models include public, private, community, and hybrid clouds, which are defined based on the environmental location of the infrastructure. Cloud deployment describes how a cloud platform is hosted and implemented and who has access to it. Here, the computing power of servers is virtualized into segmented, software-driven applications that provide storage capabilities and processing.
Cloud service models are - Software as a Service (SaaS), Platform as a Service (PaaS), and Infrastructure as a Service (IaaS). Each of these models satisfies a unique set of business requirements. Businesses need to evaluate their needs and figure out which model can deliver their intended set of workflows.
How Many Businesses Use Cloud Computing?
Cloud computing significantly changes the businesses' conventional way of dealing with IT resources. For SMEs, it is essential to focus more energy on productivity and client satisfaction than worrying about a huge volume of data or infrastructure costs. Having mobile access to data helps them to be more competitive. Businesses were already getting inclined towards cloud computing and the pandemic quickened the move.
With COVID-19 shaking the world, the Internet hit a record level of traffic. On-premise data centers and servers were unable to manage such a large amount of traffic or meet the required scalability. Businesses soon realized that implementing cloud computing within an IT infrastructure can drastically increase their operational efficiency
GoodFirms research also confirms that 69.6% of the surveyed businesses use cloud computing.
Remote Working Has Accelerated Shift To Cloud Services
The pivot to WFH highlights how cloud-based services can quickly scale up the functionalities and security around decentralized employees. To make remote working a smooth process, a company needs to have access to proper technology and tools for data transfer and management, communication and collaboration, security and maintenance, etc.
The companies that already were using cloud computing have managed to stay ahead of the curve. Neil Fridman, the Managing Partner at Fridman Law Firm, vouches for this fact. He says, "When I founded our firm in 2019, prior to COVID-19, I wanted to do the 'practice of law' differently than the stodgy firms that I previously worked for. With this in mind, all of our technology was cloud-based."
Neil adds, "We already had been using tools like Zoom, Slack, Monday, PracticePanther Gusto, GSuite, Bench, etc., before COVID - so the switch to remote work was completely natural, and our practice was completely uninterrupted by WFH.
Cloud-based systems have proved that mission-critical tasks can also be performed remotely. At my last firm, the server room, which was just a small closet, housed all our client files, and it overheated on numerous occasions. Try telling your client that you lost their important legal document in this day and age because you have an on-premises server that overheated. It's just totally ridiculous."
What Are The Advantages Of Cloud Computing For Small Businesses?
Maintaining a business is as challenging as starting it, if not more. Other than the standard challenges that every business faces irrespective of its size, there are some strictly small business problems, ones most large companies have dealt with long ago. On top of all these, SMEs always have to speculate about finding a proper balance between money spent and resources acquired, data exploration and insights, and compliance and security.
Cloud comes as a solution to many of these problems. Introducing new technology does have some risks, but the benefits of cloud computing make the challenges worthwhile. By taking proper steps and associating with the right partners, a business can enjoy the advantages of cloud computing given below.
1) Reduction in Costs
With cloud computing, there is a reduction in hardware, labor, maintenance costs and a significant cut in energy expenditures.
"Cloud computing is quite beneficial in the reduction of IT operating costs. Remote servers eliminate the need for in-house storage and application requirements, as well as costs associated with software updates, management, and data storage... These applications are often much less expensive to use because they are typically provided on a pay-per-use basis, allowing companies to rent only what they want while still ensuring a return on investment. This is significantly advantageous for small and medium-sized enterprises with minimal budgets," says Miklos Zoltan, CEO & Cybersecurity Researcher at Privacy Affairs.
2) Data Synchronization
In today's data-driven world, employees seamlessly need to access and work on various types of data to achieve business continuation. Data synchronization ensures accurate, compliant information, which leads to a successful team and enhanced customer experiences.
"The cloud allows us to keep all testing devices synchronized, updated with the latest software version and have real-time monitoring of field results," says Antonio Visconti, Founder and CEO of SOBEREYE, Inc. He offers a workplace impairment service.
Antonio explains, "Employees self-test on the job to make sure they are fit-for-duty. The testing device is an enclosure containing an iPhone that connects to our cloud platform. Thanks to the cloud, our customers can monitor in real-time their workforce fitness for duty to prevent accidents and save lives."
For SOBEREYE and our clients, the benefits of using the cloud computing include that -
all our testing devices in the field and on worksites are constantly synchronized and updated,
testing data is reported promptly and analyzed in real-time by the platform,
real-time and remote monitoring of results is available to our clients all over the world."
3) Data Backups And Recovery
Crashed computer systems (technology failure), human errors, disasters can often result in the loss of revision histories, operational data, communication records, and documents. Therefore, copying and archiving data is essential to retrieve data in case of data deletion or corruption. Traditional data storage options face problems handling the abundance of data.
"Individuals used to preserve their data on hard drives and flashcards before cloud storage. However, computers and cell phones are easily destroyed or misplaced, and accessing stored data can involve physical proximity to the system," says Edward Mellett, Co-Founder of WikiJob.co.uk.
He adds, "Small companies are constantly requiring on-the-go access to their records, with no overhead for storage or hardware repair costs. Large-scale servers housed in specialized data centers are perfect to store their data."
4) Ease of Collaboration
The right approach to digital collaboration improves employee efficiency, productivity, and organizational workflows and enables faster decision-making and solution provision.
"Today's population is dynamic and, at times, geographically scattered. Since data is stored globally in every cloud solution, the physical distance has little impact on performance. This is especially useful in situations where a job or procedure must be completed by a small number of workers and real-time teamwork is needed," says Todd Perry, Head of Content at Outdoor Gadget Review.
He adds, "When the data is stored on a cloud network, each employee will pick up the job where the previous employee left it. This improves employee teamwork and coordination, which can be beneficial for a small business with a reduced number of professional staff."
5) Compatibility
Having compatible hardware, software, and operating systems ensures seamless data sharing between systems. The business that uses compatible systems significantly reduces maintenance and upgrade costs. However, maintaining compatibility is a challenge in itself.
"In the case of traditional infrastructure, the small business's machines will have to be upgraded separately. This will not only cause problems with compatibility, but it will also force the small company to retain an army of full-time IT technicians to handle these recurring and minor activities," says Naomi Bishop, Chief Insurance Officer at Surfky.
She adds, "While with cloud computing, both data and software are stored in a single location, whether in-house or outsourced. Any upgrade, stability, or performance patch would need to be installed in one place. Its impact can be felt by both current and new users automatically."
6) Workplace Automation
Every business has certain tasks that are repetitive in nature but can be replicated easily with automation. Historically, automation was out of reach for small businesses as it required expensive servers and a team of experts to maintain them. Cloud computing integrated with machine learning and AI has changed everything.
"I paired cloud computing with machine learning. Every job has its menial tasks that need doing, so I thought that automating them would be best. Many think this option is too advanced, but once you learn it it saves so much time and resources. With the cloud, I can use much more processing power than I have access to at my own desk which makes the process that much faster," says the CEO and Founder, Alex Magnin.
7) Increased Performance
The cloud provides a natural platform for optimizing existing IT systems. Faster the provision and deprovision of infrastructure, faster the delivery of the projects.
"For our client-facing apps, one of the main advantages for using cloud computing is it offers dramatically-increased performance, compared to hosting such services ourselves," says Gee Ranasinha, CEO of KEXINO.
He adds, "We can spin up an additional instance of our app at any of Amazon's 25 geographical locations in minutes. Having the server physically located closer to a client reduces UI latency and increases performance. While I think we're more technically savvy than many agencies, IT isn't what we do. It makes far more sense partnering with specialists such as Amazon and Google to deliver performance and uptime reliability."
8) Agility and Flexibility
Companies cannot expect to thrive forever based on existing infrastructure and IT strategies. They need to adapt rapidly in response to the changes in the business environment.
"Many on my staff worked part-time around other jobs or as a means of discretionary spending. With Coronavirus onset, they felt the onus to either find full-time work to support other job losses in their households, or to take off work entirely to support their families during lockdown," says Brett Downes, Founder & CEO of HaroHelpers.
He says, "At such times, agility is key. In order to keep them in my ranks, I needed to allow them to utilize their at-home tech tools & sync them with our old shared drive structures. Cloud-based networking allowed us to do this. I fear I would have lost about 75% of my staff had it not been for cloud-based computing. The ease & flexibility (given various operating systems, home computers, firewalls, time zones, etc.) was key to my business abiding the pandemic."
9) Data Security
Data explosion is a definite consequence of today's digital world. Businesses need to safeguard information from unauthorized access by internal people and cybercriminals. A lapse in data security can result in data breaches, financial loss, consumer confidence disintegration, and reputation damage.
"With all of our operations taking place on the cloud, we've found it easier to implement strong cybersecurity practices. We handle the abundance of personal client data. It's imperative that proper housekeeping and cybersecurity habits are implemented throughout our whole process; our cloud computing process makes it easy," says Tara Milburn, Founder and CEO of Ethical Swag.
She made cloud safety a top priority while searching for the right cloud vendor. Tara says, "We wanted to have complete confidence that the data was visible only to our team members, that it was located across multiple data centers and protected from regional attacks. We had standards as far as redundancies, encryption, and security certifications on the part of the vendor.
Having found a system we can trust, we were then able to educate our team regarding best practices. Every team member needs to undergo training before they can access the data, and everyone knows what to look for as far as any threats or leaks. With these practices in place, we feel confident that we can serve and protect our clients at a high level, and our cloud computing strategy has been an essential foundation."
Neil John from One Computer Guy says, "Small businesses don't have enough resources and expertise to secure their business and customer data from hackers, which could cost them a lot. So, cloud computing is the best solution for our business and all other small businesses to keep their data secure. It may also be cost effective as you don't have to establish a fully functional cyber security system at your company for data security."
10) Competing On Global Scale
Unlike multinational corporations and large enterprises, using the latest technologies, infrastructure, and applications was expensive for small businesses earlier. With cloud computing, they can have access to each of these at a much lower cost.
"You can start small and cheap, then grow as large as your imagination and industry takes you. The services in the cloud can provide small businesses with access to AI/ML, IoT, HPC, IAM (Azure AD), and hundreds of other benefits. These types of services were used only by giant corporations that could handle the fixed IT infrastructure costs. If your business has a browser and some knowledge, you can leverage these tools; your company can compete with giants and compete on a global scale," says Brian Barde, Owner & CEO of Kindlewood Camping, LLC.
11) Environment Friendly
Cloud computing promotes the increased use of renewable energy and equips businesses with efficient data centers while relying on minimum natural resources.
"Cloud-based platforms are very environmentally friendly for companies with a CSR who want to keep their carbon footprint low. As data is stored and web apps are run in a pay-per-use virtual world, the workplace consumes less energy and emits less carbon emissions. Cloud computing often eliminates the need for physical hardware, requiring less IT equipment in the workplace," says Michael Robinson, Security Expert at Cheap SSL Security.
How To Select The Perfect Cloud Service Provider?
Many service providers, from market giants like Amazon, Microsoft, and Google to smaller niche players, offer cloud computing. Businesses need to identify their requirements and select the specific environments for migrating applications and workloads. Accordingly, they can analyze and compare the offerings, pricing, and features provided by the cloud migration candidates.
This whole exercise helps them determine the required configuration, the work needed to be done, and the provider's role in it. Picking the right provider is critical to ensure long-term success.
Mrudul Shah, Director, CTO of Technostacks Infotech Pvt Ltd, says, "The parameters to keep in mind while deciding on cloud service providers are -
trust,
security & privacy,
legitimate & regulatory compliant business,
data segregation & management.
Also, find out how well the provider's service management principles integrate with:
SME policies and regulations,
backup and recovery services,
maturity and viability of providers in specific business environments."
What Are The Best Cloud Service Providers?
Popular public clouds such as Amazon, Microsoft, and Google offer a pay-as-you-go pricing model, often known as a utility pricing model. They also provide a finished software solution such as Outlook (Microsoft), Gmail (Google), and iCloud (Apple) directly to end-users. With the availability of massive amounts of available space, public clouds can provide easy scalability. Traditional data center vendors and hybrid clouds such as IBM, Salesforce, Oracle are also in demand for specific business requirements.
73.2% of the surveyed business owners are partial to AWS, while 53.6% favor Microsoft Azure.
Amazon Web Services (AWS)
Being in the cloud game for much before its competitors, AWS offers an expansive list of functionalities, tools, and services, ranging from the core ones to the latest and innovative services. AWS is best known for its computing and infrastructure.
Jason Richards Pagh, Tech Entrepreneur, is in the process of building a new small business that will exclusively use AWS for all technology needs. He says, "AWS wins hands-down as the best for several reasons.
Amazon has the advantage of developing and promoting its cloud services for the public for the longest amount of time.
They are the most innovative of the major choices, releasing new services constantly, lowering prices, and offering many of their services for free, some even without a time limitation.
When AWS has had an outage and seems to have very few, they are quick to publicly address the outage's cause. And then, they make the changes to prevent it from happening again in the future.
In my personal opinion, one of the most significant advantages of cloud computing, at least with AWS, is the level of redundancy and safeguards you get to take advantage of by using their services compared to hosting your own equipment traditionally."
Nectarine Credit, a software company that manages business credit applications, uses AWS for cloud computing based on ease-of-use and security, which was crucial for the company's fintech and banking applications. "We've disrupted our entire industry thanks to cloud computing," says Alex Armitage, CEO and Founder of Nectarine.
He adds, "In the not-too-recent past, most companies were faxing and emailing business credit applications to complete the simple task of approving or denying commercial credit terms.
We've upended this sector by simplifying the back-and-forth between manufacturers and distributors and their customers. We're connected to more than 10,000 banks for bank balance checks and cash flow analysis. We needed the best cloud-computing partner in the space, and that was AWS.
We have to pass routine third-party security compliance audits and tests. We needed a cloud-computing partner that was vigilant about privacy and data security, and AWS fits that bill."
Microsoft Azure
In addition to being recognized for operating systems, Microsoft was amongst the firsts to perceive the Internet of Things (IoT) as the biggest driver of data-driven workloads. It is one of the few companies to provide core services, PaaS, and SaaS for IoT.
Sara Cemin, CEO of Realia Project, has been using Microsoft Azure for their business for almost four years. She says, "The first attractive feature of Azure is its moderate pricing compared to its competitors. Other advantages include:
Easy integration with other Microsoft tools. Since we use Excel, Office, and Teams to a large extent, it has proved quite beneficial.
With Azure, you get a maintenance-free cloud-hosted email server (Microsoft Exchange Online) synced with Azure Active Directory for backup and access management.
Azure Security Center carries out continuous security monitoring across the Azure environment and gives alerts about misconfigurations and threats and remedies for the same.
Azure offers tools and provides services (e.g., for IoT, AI, machine learning, and blockchain) for redesigning your apps for which migration was earlier impossible."
Microsoft 365 is the productivity cloud that brings together best-in-class productivity apps with powerful cloud services, device management, and advanced security altogether.
"Having provided productivity tools for business longer than anyone else, Microsoft gets small business and tailors its cloud offerings for their needs. It all works seamlessly and securely together on the cloud, in the office, or on the road," says Almi Dumi, CISO at eMazzanti Technologies.
He adds, "Its familiarity shortens the learning curve and fosters confidence among users. Nothing else comes close to Microsoft 365 for features, security, collaboration tools, and ease of use. We use it to coordinate our international small business staff. We have employees around the world that function as one team."
Google Cloud Platform
Google differs from other cloud providers in various ways. With Google Cloud, a business's applications and data take advantage of a security model built with over 15 years of experience. GCP uses advanced software-defined networking and edge caching services to deliver consistent and scalable performance.
Robert Johnson, Founder of Sawinery, has been using the Google Cloud Platform. He says, "The reason I believe it is the best is that it's one of the largest networks, and one that continues to innovate and adapt throughout time. With Google, everything can be integrated easily as it is the cloud platform that has an email feature too, making everything more secure and streamlined."
Multi-Cloud Approach
Businesses today do not have to be content with a single cloud provider. They can opt for a multi-cloud approach, which is the most comprehensive mix of public and private clouds. And unlike hybrid clouds, they don't necessarily need to be integrated.
Tech-savvy Tara Milburn uses a special kind of recipe that combines multiple cloud platforms. She says, "The given cloud-based tools have allowed us to execute enterprise-level capabilities with a small and mighty team. These range from:
Cloud storage and other collaborative capabilities using the G-Suite of tools
Cloud-based database software to manage our products, inventory, and fulfillment systems
Zapier to manage automation
Hubspot for CRM and sales
Industry-specific production software to coordinate our customer orders
A cloud-based learning management platform to host our team training and client-facing knowledge-bases
And a cloud-based project management tool that enables us to stay on top of ad hoc and recurring tasks."
Conclusion
Bringing in flexibility, mobility, agility, scalability, and data security, combined with existing processes, on top of the cost-effectiveness, cloud computing is perfect for small businesses that want to keep the wheels rotating while preserving cash. The rise of remote working has made SMEs more aware of the various advantages of cloud computing.
While cloud computing pronounces a significant shift in the IT industry, businesses need to manage certain challenges it brings, such as extensive troubleshooting, slow data migrations, data governance, compliance with regulations and standards, etc. Companies have to analyze specific business requirements and then access service providers based on features, reputation, pricing, security, and other factors. In addition to the big three — Amazon Web Services, Microsoft Azure, and Google Cloud Platform, the field is brimming with a host of niche and smaller players. With a strategic enterprise approach to the cloud and partnering with a perfect cloud service provider, you can achieve quicker time to market, expand into new market segments and geographies, focus on achieving your goals, and rise to a new level.
Leave comment
Your email address will not be published. Required fields are marked *
Author Info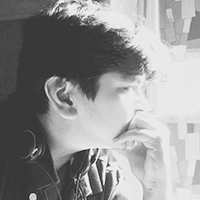 Nathan Sebastian
Content Writer at GoodFirms