Buying Behavior Post-Peak COVID Era: GoodFirms Survey 2021
Abstract:
Covid-19 has undoubtedly transformed the buying pattern of customers. This research, "Buying Behavior Post Peak-Covid Era," is an attempt by GoodFirms to understand the shifting consumer behavior in the aftermath of the peak-pandemic period. An online survey was carried out between 11th October 2021 and 16th October 2021. A total of 333 responses were collected. The survey queried selected participants across the world on their shopping habits, buying behavior, and top influences driving their purchase decisions and tracked changes in the buyer sentiment in the post-peak CoVID Era. The research brings out invaluable insights on how COVID has changed the buying culture forever and caused unprecedented changes in buying behavior, such as the shift to online buying, local buy, changes in payment methods, driving factors for customers, etc. The survey establishes that new concepts such as automated cashier-less shopping (pioneered by Amazon Go), virtual demos, etc. are getting traction from consumers.
Table of Contents:
Introduction
COVID19 pandemic has had far-reaching consequences on business activities, public lifestyles, and even consumers' behavior and purchasing patterns. From the massive adoption of digital channels to changes in purchase destinations, the pandemic has brought substantial changes in consumer buying behavior. We see a shift in the preferences and a drastic shift in the way we shop, which undoubtedly have generated severe implications for retailers, online businesses, suppliers, and payment technologies. Even after almost two years since the pandemic commenced, there is uncertainty about when the world would completely get rid of the contagion. However, as the world is slowly recovering and reopening to normalcy, it is critical to know how many of the newly acquired traits and consumer behavior will continue to remain.(1)
In this context, the buying behavior post-peak Covid Era survey was inevitable. The survey aims to understand the current consumer behavior and factors influencing consumers while buying goods (both online and offline) post-peak COVID.
How COVID19 Impacted Consumer Behavior?
Since the outset of the pandemic, the business world has been wondering if the changes unleashed by the COVID pandemic would be permanent or transient? Businesses around the world discovered that remote work could really work, and consumers can adapt to new channels of shopping, and the world can be greener if humans stay indoors. With multiple things happening simultaneously, businesses, even the most powerful conglomerates, faced unprecedented challenges.
However, the aftermath has shown the world how resilient humans are to the crisis. Fighting indomitably, the people, the businesses, governments, healthcare organizations, etc., have shown that humans can engage in more sustainable behaviors, adopt new practices, and learn new technologies faster than anyone can imagine.
From an increase in online shopping to a surge in app-based e-commerce,(2) the adoption of pandemic-led developments in consumers was sudden, widespread, and profound. The whole world turned to online shopping within months. Online shopping came as a savior during the draconian regulations that prevented people from in-store shopping. The shift is seismic, irrevocable, and permanent. Even if people are slowly returning to the physical stores, online shopping still remains a frequently used medium for various shopping needs.
Global Consumer Insights Pulse Survey conducted by PwC in June 2021 reports- 'Health and safety conscious' consumers cited they are still shopping less in physical stores and buying products online.(3)
Why is it Crucial for Businesses to Understand Customer-Buying Behavior?
Modern businesses have limited strikes against the changing buyer expectations. Amidst an intensively high competitive environment, the challenge to compete is greater than ever. So, what can businesses do to stay solvent, profitable, and a continuously growing entity? The answer lies in 'customer buying behavior data.' With disruptions like the pandemic, it is more compelling than ever for businesses to collect, understand, and analyze consumer data.
Gathered from multiple channels and several touchpoints, the customer data is a potential competitive advantage, an invaluable asset, and a monetization opportunity for businesses. The actionable insights created by behavioral data about consumers can facilitate capability expertise and fuel process transformations that lead businesses to greater heights.
Businesses that track shopper behavior, evolving tastes, trends, and preferences get the vantage point when it comes to remaining relevant even during disruptive times. Such proactive businesses need not worry about the scenarios when buyer behavior changes rapidly and without any prior hint.
SURVEY RESULTS AND ANALYSIS
GoodFirms Survey-Buying Behavior Post Peak COVID Era, conducted in October 2021, reveals historic and dramatic shifts in consumer behavior. Let us have a look at the most significant customer behavior patterns in the post-peak pandemic era exposed by the latest survey.
Groceries and HouseHolds Top the Spending Chart Post-Peak COVID
44.1% of People Voted Grocery as their Highest Spending Area in Post Peak Covid Period:
The spike in the grocery shopping volume can be attributed to multiple reasons, including the shifting of work from the office to home, closure of many food away-from-home establishments.(4) For example, some grocery purchases replaced the snacks, meals, lunches, etc., that were previously consumed in workplaces or at schools and colleges. Now the same had to be taken at home, and therefore people had to spend more on groceries.
Multiple waves of research across countries and throughout the pandemic revealed that there is a shifting attitude of customers towards older formats. One such back-to-basics trend with enduring effect is home cooking. Even after returning to offices, many are still following the practices adopted during peak pandemic and are still preferring homemade snacks (bringing home-packed meals), and therefore, the spending on groceries is obviously the highest compared to other items. The appeal for immunity enhancement also needs people to focus on homemade food, grains, cereals, etc. This again has increased grocery consumption.
The heightened sense of personal and family well-being has motivated many to adopt a minimal outside food lifestyle.(5) Thus, groceries will remain the highest spending area in the near future too.
22.5% of People Voted Household Supplies as their Highest Spending Area in Post Peak Covid Period
During the pandemic, 'homes' emerged as the safe haven for people, and many realized the value of staying at home for their personal and family well-being. Staying for more hours than previously at home required more resources and supplies. People started buying more (even stocking) household items such as soaps, detergents, toilet paper, disinfectants, etc., and the trend continued with many still working from home and others who now go out less than before.
Also, even after the coronavirus peak period, the acquired changes in people's habits are not subsiding immediately. Many still prefer to exercise at home, browse and watch TV at home, cook and play at home. The vulnerable ones such as older people, children, and those with chronic diseases are still shielded at homes, and therefore, more household items are consumed.
Another reason why 22.5% said they spend more on household items is due to the return of many migrants(6), and family members who were previously staying and working abroad, studying abroad or in cities, and now returned to their native places amidst restrictions or job/business loss.
The change in behavior and perception of people about leaving their native places and going to other countries, states, or cities has changed since the pandemic struck. People now think twice before leaving their nativity, and so, the surge in household purchases is obvious.
Utilitarian Shopping Surpassing the Hedonic Shopping
Utilitarian shopping refers to buying functional goods for necessities or problem-solving. Groceries, household items, food deliveries, and even personal care fall into this category. Hedonic Shopping refers to buying for pleasure, fun, and personal gratification rather than needs. Alcohol, travel packages, lotteries, coupons, expensive apparel, etc., fall into this category.
The above graph clearly shows that consumers are mostly shopping for utilitarian products and avoiding hedonic ones in the post-peak COVID period.
Increase in Online Shopping, Adoption of New Shopping method, and Shift to Local Buy Post-Peak Covid
69.4% of Respondent Have Increased Online Shopping in the Post-Peak Covid Period
A huge section of people who were mandated to work from home (WFH) and were confined due to lockdowns are still continuing WFH. Also, many who have resumed work have not forsaken the digital consumption habits gained during the pandemic. A whopping 69.4% of respondents have increased their online shopping feat. Many who were forced to adopt online behavior are now finding it convenient and fun.
Other major changes in shopping behavior voted by respondents include a New Shopping Method (32.4%), Shift to local buy (26.1%), Different brands (24.3%), and Different Retailers or stores (18.9%).
All these points towards a new shopping behavior accelerated by multiple factors:
New Shopping Method:
32.4% of respondents shifted to a new shopping method after the peak CoVID period. It refers to shifting to online buying, choosing a local store, changing a brand/product/retailer, or even using new payment methods.
Shift to Local Buy:
Shift to local buy may be prompted due to logistics disruptions during the pandemic and unavailability of regularly consumed products. So, buyers shifted to local buy to counter the vulnerabilities of stretched supply chains. A trend that is not transient and will continue to stay.
Consumer ethnocentrism is also boosting local buy during the pandemic. The pandemic broke the complacencies of even the world's top-performing economies. The fear that imported buys may further harm one's own economy(7) prompts many to procure from locally available markets.
Different Brand
GoodFirms' survey found out the top reasons why customers shifted to a new brand or product and found out that convenience, price, and availability were the top factors that prompted consumers to shift brands/products. Many buyers have switched to a different brand for lower prices.(8) As many people have faced financial stress due to the pandemic and its aftermath, brands that offer relatively lower prices than their peers are now the preferred choice of people.
Other reasons include the craving for organic products and health/hygiene factors. Some people have also shifted brands to reward the companies that supported their employees during the pandemic and now have gained popularity due to social media buzz. Others shifted due to the unavailability of products due to international restrictions that still continue.
Different Store/Retailer
18.9% of people are buying from a different retailer or store. After the pandemic, buyers have shifted retailer preference based on nearness, quality, and hygiene standards.
Only 13.5% of respondents reported no change in their shopping behavior.
Convenience, Price, and Availability: Top Reasons Why Buyers Shifted to a New Product/Brand
54.1% People Voted Convenience as the Top Reason to Shift to a New Product/Brand
Changing priorities and economic pressure after the pandemic has led to changes in the shopping behavior of consumers. Convenience emerged as the top factor that led the consumers to with 54.1% of respondents attributing it as the reason to shift to a new product or brand. Convenience in terms of offline shopping refers to easy checkout, nearby stores, multiple payment options, convenient parking facilities, and easy returns. In online shopping, convenience means easy navigation, interactive web store, faster deliveries, easy refunds, multiple payment options including EMI and other credit facilities, time-saving shopping, etc.
52.3% People Chose Price as the Prime Factor to Shift to a New Product/Brand
Price is a powerful sales and marketing element. When accompanied with proper psychological techniques, great customer interaction, and the right timing, price is a great tool for conversions. As generally, people are sensitive to prices that are offered to them while shopping, it is no surprise that price is among the top three reasons that caused people to shift their existing brands or products.
Unemployment, financial stress, economic downturn, salary cuts, etc., in the pandemic adversely affected the consumer spending appetite. It prompted price-led brand migration. In the aftermath of the pandemic also, people are more focused on savings and investments. U.S personal saving rate witnessed a spike of 32.2% in April 2021, while consumer spending dropped by 12.6% during the same period. (U.S Bureau of Economic Analysis Data).(9)
It indicates that people are now spending less and saving more. Therefore, many may have shifted their brand/product preferences based on the prices. (moving towards a lower price bracket).
49.5% Shifted to a New Brand or Product Due to Availability Issues
The supply chains that were already under stress due to the US-China trade war further got a jolt with the pandemic-led lockdowns and supply chain disruptions. 57% of companies reported serious supply chain disruptions due to the pandemic.(10) People had no choice but to either shift to new products that were available locally or fetch an available product from other markets. The supply chain vulnerabilities continue in parts of the world, and therefore people may still have to alter their product choices due to the unavailability of their previously used brands.
Top Factors For Choosing A Shopping Store In The Post-Peak Covid Era are Quality of Products, and Nearness
57.7%of people voted quality as the prime factor to choose a physical store in the aftermath of the peak pandemic period. Quality of Products emerged as the top reason for choosing a store in the Post-Peak COVID. Changing AIOs: activities, interests, and opinions (AIOs) of people after the pandemic is driving their quest for quality products. Quality is also an assurance of safety.
Another factor that affects their decision to choose a store is nearness. 51.4% of people prefer a nearby store. It can be for various reasons:
During the pandemic, when large stores and ecommerce were closed, it was the local and nearby stores that fulfilled the demand for necessities. Consumers are now supporting nearby local shops.(11)
Continued traveling restrictions at some places
People staying at home prefer nearby shops
Now even nearby stores keep online payment options
No lines, skip the queue, lesser crowd at the nearby local store
Better human interaction at local shops
Other factors such as convenience (49.5%), price (45%), and hygiene standards (38.7%) are crucial for driving customers to stores.
"The priority for many customers today is to get in and out of a store as quickly and safely as possible—if they choose to go in at all. Providing hygienic experiences will be critical to alleviating customers' anxieties and enabling a return to in-person interactions."(12)
Store ambiance (9%) and store promotions (11.7%) fail to impress customers in the post-peak covid era.
Top Driving Factors For Choosing Ecommerce Stores in Post-Peak Pandemic Era Are-- Delivery Time, Quality, And Customer Reviews
58% People cited Delivery Time is the Top Reason to Choose an Ecommerce Store
Your laptop charger isn't working, and you take your mobile in hand to order one online. You find that on your preferred ecommerce channel, the delivery will take 4-5 days. You check with a less preferred ecommerce site, and it offers the delivery the next day. What would you do? The provision of faster delivery is one of the most important metrics that shoppers check before ordering online.
Faster delivery provides immense satisfaction to customers, and therefore, it tops the chart when it comes to choosing an ecommerce store. 30% of online shoppers are willing to pay more for same-day delivery and 65% for one-two days delivery.(13) Online businesses that continue to invest in making their supply chains stronger and more effective have better opportunities.
55% People cited Quality of Products as the Top Reason to Choose an Ecommerce Store
The global health crisis has profoundly impacted customer outlook. As quality is inevitable for satisfaction with products and services offered by ecommerce businesses, more than half of people chose online sites based on their quality assurance. Preventing delivery errors, providing products that completely match the specifications mentioned on the site, etc., are critical to meeting customer expectations.
48.6% Buyers Choose Ecommerce Store based on Customer Reviews
You may be full of praise for your products and services on your ecommerce site. However, do you have the same reflected in your customer reviews? Customer reviews have a huge impact on prospective buyers' perception of a brand. 91% of people read reviews before purchasing online.(14) People gauge reliability, professionalism, product quality, and expertise from reviews of these ecommerce sites.
Many factors drive buyers to the online channels. Other factors that consumers consider before choosing an e-commerce store are easy returns (45%), ease of navigation (19.8%), and multiple payment options (17.1%).
Top Three Concerns In Online Shopping:
58.6% of people voiced authenticity as their biggest concern in online shopping.
Many people are inclined to search for products online. However, they don't buy them due to distrust and authenticity issues. In a survey conducted by Stackla, 90% of people cited authenticity as a critical element to decide on brands and businesses that they like to support.(15) Whether the products sent to them will be genuine or not? Will their payment info be compromised? There are plenty of authenticity-related concerns that may refrain one from buying online. Our research found that 58.6% of people voiced authenticity as their biggest concern in online shopping.
51.4% of people are concerned about the return and exchange process in online shopping
High return rates are problematic for online businesses. However, shoppers are also concerned about return policies and processes. What if the company refuses to refund or return a defective product? This concern dissuades many from buying online.
46.8% cite lack of customer services as the biggest concern in shopping online
Many ecommerce companies online provide only email support and no facility for contacting the firm via mobile in real-time. With no physical store to visit in case of an issue, consumer perception about the lack of robust customer services in ecommerce is high.
Card And Digital Wallet Payments Are The Top Preferred Online Payment Method After The Peak Covid 19 Era
Pandemic accelerated the usage of online payment methods, with global volumes for online payments surging to record levels.(16) Our survey found out that card and digital wallet payments are the top preferred payment method when it comes to online shopping. Only a marginal group (1.8%) pays via Cryptocurrencies.
74.8% People Voted That They Will Like Automated Shopping Like Amazon Go
Powered by groundbreaking machine learning algorithms, artificial intelligence, computer vision cameras, weight sensors, and the latest software solutions, Amazon offers a futuristics shopping experience with its flagship 'Just Walk Out' stores such as Amazon Go. Almost three-quarters of the people surveyed are in favor of concepts such as Amazon Go and would like to experience automated shopping with minimal contact. Automated shopping provides extreme customer convenience where customers are spared from standing in lines.
The consumer enthusiasm for automated shopping may be high due to various factors such as:
Hygiene and safety-related reasons prompted by the pandemic.

Modern shoppers' busy lifestyle makes it difficult for them to stand in lengthy checkout lines.
Standard Cognition recently raised $150 Million from Softbank at a valuation of $1billion.(17) Standard provides its clients with technology that allows them to track shoppers and charge them when they exit. Standard's one billion valuation indicates the bright future of automated shopping.
The barriers in automated shopping implementation include the high cost of hardware and software, heavy computational and data storage requirements, etc. However, with savings in labor costs, and the ability to serve more customers by eliminating checkouts, staffless stores have huge potential to change the face of retail shopping. Also, with mass adoption, the technology will reach a scalable price point.
81.1% People Will Like To Have More Virtual Product Demos
Amidst the pandemic, businesses started pitching for products and services online. Virtual product demos and on-demand product demonstrations via webinars became the norm. However, as most physical offices have opened back, are virtual demos still required? Our research found out that 81.1% of people would like to have virtual product demos. Virtual product demos can be personalized and customized according to the target audience.
Future Implications for Businesses
Providing Hygiene Standards and Health Safety
Health and product safety emerged as a top priority of in-store shoppers. 38.7% of buyers confirmed hygiene standards are a major factor in choosing a physical store. What till now could have been basic has to be exceptional now. The health safety and hygiene standards have been redefined post the covid crisis stuck the world. Businesses need to respond by unleashing the highest levels of cleanliness standards to restore trust and regain the confidence of customers. People will be willing to pay more for getting enhanced hygiene conditions while dealing with businesses. This is more critical when it comes to businesses such as travel, hospitality, healthcare, childcare, restaurant, food and restaurant industry, etc.
Ensure Cybersecurity as Online Shopping Will Stay
Physical distancing and stay-at-home orders boosted online shopping feat. As the uncertainty still persists regarding the pandemic situation, the continued growth in online shopping will not cease to end. Online shopping intent continues to increase in the essential and home entertainment category.(18) When the businesses got focused on hygiene standards to combat COVID 19 led fears in shoppers, many businesses missed another major fear that prevented buyers from online buying---cybersecurity. Our research concludes 40.54% of online shoppers feared getting hacked and therefore were insecure about shopping online. Businesses that ensure complete online security will be preferred for buying online.
Market to Local Consumers
Our research shows a shift to local buy as a major shopping behavior post-peak covid. Businesses can focus more on their local customers and project themselves as local ones will onboard more customers. Another trend that resonates with local buy is the back-to-basics—for example, homemade food, utilitarian products, etc. Industry segments where the post-covid landscape has still not completely eroded require a back-to-basics approach for regaining the shopper's trust. For instance, small restaurants, food delivery chains, etc., who can market themselves as the harbinger of homemade food have chances to scale in the restaurant industry.
Improve Return Policies
Businesses that improve their return policies will have more chances of bagging online businesses. Our research shows that 45% of people cite easy returns as a driving factor that leads them to select the ecommerce store, and 51.3% of shoppers cited return and exchange as their biggest concern in online shopping. Having a clear-cut shopper-friendly return policy with lesser legal jargon will work in favor of the ecommerce businesses.
Monitoring Online Reputation
Businesses need to monitor their online presence, reviews, and online brand reputation. Our research found that 48.6% of people chose e-commerce stores based on reviews. Online sellers should strive for better ratings on online channels.
Invest to Learn Consumer Behavior
Closely tracking the pulse of fast-changing habits and expectations of today's consumers is critical for success in the present business environment.(19) Shopper-centric proactive responsiveness can come only when businesses can act on individual customer needs in real-time. Whether businesses have an understanding of customer data at a gigantic scale? When businesses gain that ability, they can predict with a high degree of certainty what customers will demand tomorrow or after four months. A large section of businesses fails to see the power and potential of customer buying behavior data. Barriers that prevent businesses to capture and act on customer behavior data:
Debt
Legacy Systems
Regulations
Infrastructure Requirements
Low Awareness and Poor Expertise
Conservative Management
Complacency
Many businesses already have multiple data capturing touchpoints such as POS, Social media, website inquiry forms, etc. However, the real challenge is to sort, analyze, and deploy the data for monetization. Whether businesses are equipped with tools that provide an up-to-the-minute understanding of buyer behavior and attitudes? Businesses need to invest in tools that help them gather, sort, and analyze more data for continuous monitoring of consumer behavior.
Balancing Convenience and Data Privacy
Understanding behavioral data can reasonably help businesses in the identification and acquisition of new customers, retaining and servicing existing ones, and successfully delivering upselling and cross-selling objectives. However, it raises serious data privacy issues. It would be interesting to see how companies balance customer convenience and data privacy issues.
Currently, behemoths such as Amazon, Google, Facebook, Microsoft, etc., take advantage of behavioral surplus for providing convenient services.
Behavioral surplus data targets broader customer information that often stretches beyond products and services. Lifestyle, food habits, professional data, location, etc., fall under a behavioral surplus. The penetration of huge corporations in predicting customer behavior is unprecedented and raising eyebrows of many.
Shoshana Zuboff terms it as 'surveillance capitalism.'(20)
For instance, with surveillance cameras and state-of-art machine learning algorithms, the Amazon Go store knows what product you picked but didn't buy (as you kept it back on the shelf); it can later send you ads, recommendations, etc.
Amazon Go data combined with online shopping data from Amazon shopping, Prime, and Alexa can provide Amazon a distinct competitive advantage over its peers. But many may feel concerns about the private data that such companies possess. How companies can ensure buyers about the privacy and valid use of their personal data will be an important aspect for gaining sustainable business outcomes. Following data privacy and cybersecurity laws such as GDPR, PCI-DSS, DPA, etc., is critical to balance the convenience and privacy concerns of the customers.
Key Findings
There are persistent changes in buying behaviors owing to global circumstances caused by the pandemic.
Consumers are more engaged in utilitarian shopping (spending more on necessities such as groceries, households, etc.) rather than hedonic shopping (spending more on travel, alcohol, etc.)
'Convenience,' 'Price' and Availability--the Top Three Reasons Why Buyers Shifted to a New Product/Brand
There is a rise in local buying and consumer ethnocentrism.
Increase in Online Shopping, Adoption of New Shopping method, and Shift to Local Buy Post-Peak Covid
69.4% of Respondent Have Increased Online Shopping in the Post-Peak Covid Period
The top factors for choosing a shopping store in the post-peak Covid era are Quality of Products, Nearness, and Convenience.
The top driving factors for choosing ecommerce stores in the post-peak pandemic era are-- Delivery Time, Quality, and Customer Reviews
Top three concerns in Online Shopping: Authenticity, Return/Refund, and Customer support
Card And Digital Wallet Payments are the most preferred online payment method after the peak Covid 19 Era
74.8% People Voted that they will like Automated Shopping Like Amazon Go
81.1% People will like to have more Virtual Product Demos
Conclusion
For many, the changes, whether forced or self-imposed, have become a habit. With continuous vaccination drives across the world and even third-world countries such as India (that recently achieved one billion vaccination milestones) witnessing positive consumer sentiments, the future for businesses that can understand and serve the newly acquired consumer behavior will be bright. We conclude that the changes in consumer behavior are here to stay until anything like a pandemic or a greater element disrupts the world again.
GoodFirms'research team has taken extreme measures to keep the survey data immaculate, the process objective, and insights empirical to benefit businesses that need more information to cater to their customers in a better way. For queries related to the research, reach out to [email protected].
We sincerely thank our Research Partners who participated in the survey.
About the Buying Behavior Post Peak COVID Era Survey:
Data Source: The data is sourced from a survey of the selected group of 500 people. (333 responses received) which resembles the general buyer. GoodFirms surveyed 333 selected shoppers across the world to gather insights into the buying behavior of customers post-peak CoVID era.
The survey participants belonged to the below demographics:
Age Group:
18-24 (13.5%)
25-39 (61.3%)
40-59 (23.4%)
60+ (1.8%)
Gender:
Female:36%
Male: 64%
Countries
31
Declaration of Conflict
GoodFirms declares that we have no conflicts of interest to report regarding the present study.
About GoodFirms' Research:
GoodFirms is the global leader in IT research and listing. We empower businesses everywhere with high-quality research insights that unleash competitive advantage for businesses. Our research aims to provide the right strategies, best practices, and deep expertise to businesses for their exceptional growth.
_________________________________________________________________________
References:
https://unctad.org/news/covid-19-has-changed-online-shopping-forever-survey-shows

https://www.thinkwithgoogle.com/intl/en-gb/consumer-insights/consumer-trends/pandemic-consumer-behaviour-changes/

https://www.pwc.com/gx/en/consumer-markets/consumer-insights-survey/2021/gcis-june-2021.pdf

https://www.mdpi.com/2071-1050/12/13/5369/pdf

https://www.ipsos.com/sites/default/files/ct/publication/documents/2020-05/impact_of_covid-19_on_how_we_eat_ipsos_sia.pdf

https://www.migrationdataportal.org/themes/migration-data-relevant-covid-19-pandemic

https://journals.sagepub.com/doi/pdf/10.1177/02560909211018885

https://www.mckinsey.com/featured-insights/coronavirus-leading-through-the-crisis/charting-the-path-to-the-next-normal/consumers-who-switched-brands-during-the-pandemic-most-often-cited-price-and-value

https://www.bea.gov/data/income-saving/personal-saving-rate

https://www.ey.com/en_us/supply-chain/how-covid-19-impacted-supply-chains-and-what-comes-next

https://www.prnewswire.com/news-releases/consumers-want-to-support-their-local-economy-by-supporting-local-businesses-according-to-a-survey-by-zypmedia-301066610.html

https://www.mckinsey.com/industries/retail/our-insights/adapting-to-the-next-normal-in-retail-the-customer-experience-imperative

https://www.omnitracs.com/sites/default/files/files/2021-06/Consumer%20Survey%20Infographic.pdf

https://www.brightlocal.com/research/local-consumer-review-survey/

https://stackla.com/resources/reports/bridging-the-gap-consumer-marketing-perspectives-on-content-in-the-digital-age/

https://www.forbes.com/advisor/banking/banking-after-covid-19-the-rise-of-contactless-payments-in-the-u-s/

https://www.globenewswire.com/news-release/2021/02/17/2177202/0/en/Standard-Raises-150M-from-SoftBank-Vision-Fund-2-Others-to-Usher-in-the-Computer-Vision-Revolution.html

https://www.mckinsey.com/industries/retail/our-insights/perspectives

https://news.microsoft.com/apac/2021/06/04/how-shifting-consumer-habits-are-revealing-the-future-for-retail/

https://news.harvard.edu/gazette/story/2019/03/harvard-professor-says-surveillance-capitalism-is-undermining-democracy/
Leave comment
Your email address will not be published. Required fields are marked *
Author Info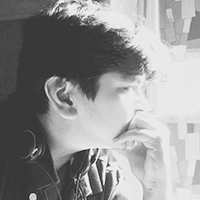 Nathan Sebastian
Content Writer at GoodFirms