Cloud Kitchen - Business Opportunities and Future Scope
ABSTRACT:
The COVID-19 outbreak had a serious impact on the restaurant industry. The operators of brick-and-mortar restaurants began broadening their offerings by integrating online ordering into their businesses and using cloud kitchens. Cloud kitchens, virtual kitchens, ghost kitchens, and dark kitchens are delivery-only establishments without a physical location.
The survey titled: Cloud Kitchen - Business Opportunities and Future Scope aims to identify and analyze current cloud kitchen benefits, opportunities, trends, and the challenges organizations face while shifting their legacy systems to cloud-based infrastructure. The research also explores the prospects of cloud kitchen tech. GoodFirms conducted an online survey between 15th October 2022 to 21st October 2022, and a total of 285 responses were collected. Businesses worldwide shared cloud kitchen growth initiatives, strategies, challenges, processes, and spending. This research brings valuable insights into the current trends of cloud kitchens and elaborates on what the future holds for it.
Introduction
The food service industry is huge, and Cloud Kitchen is one concept that has been gaining its foothold across the world in recent years. Accelerated during the pandemic, this new business type that works on outsourcing the kitchen has exciting benefits to offer to the customers. The market for cloud kitchens is flourishing well in Asia-Pacific, North America, and many other parts of the World. Facilities like quick online delivery, cost-efficiency, third-party collaboration, franchise contract, and hyper-local networks are the primary drivers of this market. Cloud kitchens are reshaping the food service industry with incredible flexibility, frictionless scaling, and unprecedented consumer response. The effort to build/set up a dine-in restaurant and invest a lot to scale quickly is driving many startups to start a cloud kitchen, which allows them to do the same business but focuses only on the delivery, quality of food, and customer experience.
GoodFirms survey 'Cloud Kitchen - Business Opportunities and Future Scope' attempts to uncover the business opportunity in the cloud kitchen space and finds valuable insights regarding the current business environment, consumer perception, and market for the cloud kitchen industry. The survey also identifies cloud kitchen service providers and consumers.
Cloud kitchen: A Brief Overview
A cloud kitchen, also known as a ghost kitchen, dark kitchen, or virtual kitchen, is a commercial kitchen where food establishments can prepare menu meal items for takeout and delivery. Contrary to traditional brick-and-mortar restaurants, cloud kitchens enable the production and delivery of food products with low overhead and maintenance costs by just using a food delivery application.
As the need for food delivery rises, more and more restaurant owners and food entrepreneurs are turning to cloud kitchens as an excellent business solution. The global cloud kitchen market is expected to grow at a CAGR of 13% during 2022-2030(1). The main drivers for this growth projection are restaurant owners' adoption of smart kitchen services, increased disposable income of consumers, and increased investments in technologies that make cloud kitchens and delivery services more structured, faster, and cost-effective.
These cloud kitchens, shared kitchens, or commissary kitchens are highly efficient and agile and can run on much lower operational costs than mainstream restaurants. They are focused on online ordering and delivery, so they are not required to invest in costly real estate and interior designs.
The strategy for cloud kitchens is focused only on deliveries. Restaurants rely on orders placed through their websites or delivery service mobile apps for off-site dining. By reducing the two main operating expenses (rent and labor), restaurants can diversify and increase the size of their customer base.
Cloud kitchens only focus on providing delivery, not a dine-in experience to customers. They are not concerned with high leasing expenses, construction expenditures, restaurant interiors, guest amenities, and front-of-house employees.
Because digital channels are used to acquire customers, cloud kitchens make significant investments in technology that supports the entire business model. Significant investments can also involve trained labor, chefs and delivery drivers, and a well-equipped kitchen infrastructure.
Facts about cloud kitchen:
Venture investors have been swarming to invest a growing amount of dollars in cloud kitchens. Unsurprisingly, these firms focused on the cloud kitchen have raised significant money.
Types of Cloud Kitchen Models
Independent/Single Cloud Kitchen Model
Independent cloud kitchens have a single storefront, cater to delivery orders only, and receive orders via their ordering system. However, they can partner with third-party logistics or other food aggregators for delivery. They may also accept orders from food aggregators but do not work under their aegis and usually have their terms and conditions. After receiving the order via the application, they prepare the food or beverage offerings. The item is then placed in front after being transit-wrapped. After that, the delivery person takes it and delivers it to the customer. However, they are independent.
Multi-Brand Cloud Kitchen Models (Shell Model)
Multi-brand cloud kitchen models are partnerships between brands that share a commercially operated kitchen. Different manufacturers make and package the meals in a community industrial kitchen where the food preparation takes place. It is a strategic and practical model that makes more money by reducing expenses. Multi-brand cloud kitchen partners share a standard ordering system, giving them the flexibility to scale their menu. This business concept is based on thoroughly examining local food consumption patterns. A specific area's or a particular demographic's most popular or frequently ordered cuisines are recognized and catered to.
Brand-Owned Cloud Kitchen Model
They only have one kitchen, one location, and one brand. An independently owned cloud kitchen is a place that exclusively does deliveries and does not do takeout or dining. The brand-owned cloud kitchens are without branches, more prominent locations, or seating areas. It is a lean, effective operation with few employees. Some organizers handle orders, reservations, and deliveries to increase visibility.
Hub and Spoke Model
There are many variations of a hub and spoke cloud kitchen concept, including single-brand, multi-brand, shared kitchen, and others. The idea behind each one is to have a central production facility where most things are manufactured, followed by pop-up sites that allow reaching (and where items are finalized).
The central kitchen is situated in a low-income neighborhood (owned or rented). Most products are created in advance and sent there to be finished before being delivered to smaller pop-up venues (strategically placed to cover more ground under the last-mile delivery concept).
Commissary/Aggregator Cloud Kitchen Model
According to this cloud kitchen business concept, owners generate income by renting out space to other cloud kitchen companies. The cooking area is rented out to numerous outside companies, serving as a co-working area and a breeding ground for new cloud kitchens. Instead of being a business owner, the entrepreneur, in this case, serves as a landlord. The business owner is also expected to offer the utilities and supplies needed to operate a cloud kitchen in a shared kitchen.
Outsourced Cloud Kitchen Model (Kitopi Model)
The meals and delivery services are the only sources of income for this cloud kitchen concept. Any business, including restaurants, can outsource practically all their menu items to receive the prepared goods at their location. The item is subsequently packaged by the restaurant and given to the delivery team. Because everything is handled by the outsourced group, from preparation to delivery, the operational costs for the internal team are significantly reduced.
Hybrid Cloud Kitchen Model
A hybrid cloud kitchen allows both takeout and dine-in facilities. Primarily, these are restaurant businesses that operate cloud kitchens as a part of their comprehensive services. Hybrid cloud kitchens generally partner with food aggregators for delivery and order systems.
Survey and Data Analysis
GoodFirms surveyed the 285 cloud kitchen operators globally for various aspects related to their processes, operations, financials, consumers, challenges, etc. The survey revealed valuable insights into the current state of the cloud kitchen industry.
Mobile Apps are the Most Preferred Channels for Ordering from Cloud Kitchens
The survey queried cloud kitchen providers regarding their order-receiving channels. Mobile apps emerged to be the most preferred channel by consumers to reach and order from cloud kitchens.
According to the GoodFirms survey, 48.5% of surveyees reported they receive maximum orders straight through a mobile app and 31.3% through their website. Other key channels to receive orders include phone calls (15%) and takeaways (5.3%).
Lower investment, Cost-effectiveness, and Menu flexibility are the Top Benefits Reported by Surveyed Cloud Kitchen Businesses.
Cloud kitchens allow food businesses to run their operations more efficiently with greater control over production, preparation, and storage processes and more flexibility over operations. Cloud kitchens provide an enormous amount of value for both consumers and businesses. Moreover, they could have a huge impact on the future of the food industry.
Lower Investment/ Cost Effectiveness
65.4% of the surveyees rank cost-effectiveness as the top benefit of cloud kitchens.
Utilizing virtual cloud kitchens helps food businesses save money. Partnering with a ghost kitchen supplier to lease a commercial kitchen lowers beginning costs because food businesses won't have to spend money on building inspections, pricey building construction, zoning compliance, etc. In addition, food enterprises can launch cloud kitchens more quickly compared to the months or years needed for conventional leases or construction mortgages.
Menu Flexibility
57.4% of respondents ranked menu flexibility as the top benefit of the cloud kitchen business.
The freedom to continuously experiment with the menu is another essential benefit of the cloud kitchen model. As opposed to switching up the procedures at a traditional restaurant setup, it is simpler to respond to new culinary fads and trends by swiftly including them in the delivery-only setup. Additionally, it implies that cloud kitchen services may offer a wider variety of cuisine.
High Profitability
47.4% of cloud kitchen operators ranked high profitability as the prime benefit of a virtual kitchen.
Cloud kitchens can avoid significant financial commitments to make a sizable profit. Since the investment is minor, management is simple, especially when experts and professionals are involved. The entire company strategy aims to maximize net gains by optimizing the process. Because of this, cloud kitchen models generate a big profit on a relatively small expenditure. Due to the high profitability, business operations can be more flexible, gratifying, and scalable.
Easy to Manage Multiple Brands
37% of the surveyed cloud kitchens consider easier multiple brand management as the top benefit of cloud kitchens.
The business being able to manage multiple brands in the same kitchen does not incur any additional operational costs. All brands use the same equipment, including counters, refrigerators, and chimneys. People love to explore different cuisines and try new meals. Multiple brand businesses have become their go-to one-stop shop since they have them all under one roof. Each brand will create a fresh identity and contribute to growth in popularity, boosting the kitchen's earnings.
Prompt Servicing/ Fast Delivery
30% of cloud kitchen businesses say prompt servicing is the benefit of cloud kitchens.
Online food delivery services may provide high-quality service much faster than any one restaurant since they have a better network. Customers choose the provider that provides them with the fastest speed now that the world is more connected than ever. Cloud kitchens profit from this by synchronizing in on their app and receiving orders there. Additionally, the cloud kitchen owner no longer has to worry about making deliveries as the third party manages it, which lowers overall facility costs.
Easy To Start and Expand a Business
26.6% of surveyees find it easier to start and expand a cloud kitchen business
The cloud kitchen business makes it considerably quicker and easier to scale operations. One can open multiple cloud kitchens in the same amount of time because the expenditure needed to start one is much lower.
Scalability for cloud kitchen businesses is greatly aided by shared cloud cooking facilities and operator-managed cloud kitchens. These virtual kitchens serve as a food production hub because they are already located in regions with strong demand. Such shared kitchen spaces make it easy for restaurants looking to grow their clientele and expand into new markets.
Increased Food Quality and Hygiene
22.5% of surveyees believe they can provide increased food quality and hygiene with a cloud kitchen business
In a restaurant-style business model, eateries are frequently compelled to compromise on food quality due to rising overhead costs. Cloud kitchens, on the other hand, guarantee the quality of their cuisine. The only foundation of the cloud kitchen concept is giving clients high-quality cuisine at affordable pricing, and cloud kitchens frequently adhere to higher standards of food and health safety than traditional eateries.
Competitive Pricing
22% of surveyees think competitive pricing benefits are akin to cloud kitchen services
Running a cloud kitchen requires accounting for the cost of delivery. However, it is still significantly cheaper than operating a brick-and-mortar restaurant, where infrastructure and operational costs consume most of the profit. Therefore, cloud kitchen businesses can offer competitive rates since they have more significant margins.
Improved Efficiency
16.8% reported increased efficiency as a key benefit of cloud kitchen services
In terms of efficiency, cloud kitchens have the upper hand over restaurants. Restaurants find it challenging to accommodate both dine-in guests and delivery orders at busy times. Most cloud kitchen operators have delivery-only services, and therefore, they are more efficient and focused.
76.8% of Cloud Kitchen Operators Have Delivery-only Service
One-third of the cloud kitchen operators provide delivery-only service. The cloud kitchen business is typically more effective because it concentrates on the delivery-only strategy. The delivery procedure is simpler and quicker. 23.2% of cloud kitchens are run by restaurants that also allow dine-in services. However, most of these reported that their cloud kitchen wing is completely exclusive and independent.
Setbacks in the Delivery Process, Technological Costs, and Poor Financial Management are the Top Challenges Faced by Cloud Kitchen Providers
Problems in the Delivery Process
41.5% of cloud kitchen companies face delivery delays.
The number of businesses switching to online delivery methods is increasing competition in the cloud kitchen market. The main factor that causes restaurants to fail is inconsistency. Customers dislike waiting a long time for their food to be delivered. Additionally, they want to know when their meal will be delivered. To increase customer retention and foster brand loyalty among consumers, a cloud-kitchen firm must uphold consistency when delivering food and services.
High Technological Costs
35.6% of surveyees face technological cost challenges in their cloud kitchen business.
Virtual kitchens rely highly on technology. A cloud kitchen cannot operate efficiently if there is a compromise on technological features like the delivery network, logistics support, order tracking, customer applications, etc. It costs money to invest in and maintain these many features. When third-party servers or internet connections fail, businesses can suffer significant losses, and the cloud kitchen risks losing all its data.
Inefficient Financial Management
18.5% of cloud kitchen operators deal with poor financial management challenges.
The biggest obstacle in the cloud kitchen industry is not the initial expenses but the financial assistance needed to scale operations and increase market share. Since the firm relies on deliveries, there is a significant risk that the drivers will manage funds improperly or fraudulently. There is also a chance of losing money due to incorrect or delayed orders or unsatisfied customers.
No Direct Customer Interaction
17.6% of cloud kitchen companies say lack of customer interaction is a challenge for cloud kitchen businesses.
Restaurants are primarily experience-driven businesses that depend on customers. Face-to-face engagement is crucial to the restaurant industry. The customer cannot physically interact with the restaurant in a cloud model; all communication is done via phone or email. This absence of human contact makes it difficult to retain customers successfully.
Improper Operational Structure
14.2% of cloud kitchens report improper operational structure as a challenge
Whether a ghost kitchen business succeeds or fails on how effectively the restaurant managers adhere to operational protocols. Cloud kitchen operators frequently need to pay more attention to developing Standard Operating Procedures (SOPs), which contributes to poor management and lack of control over operations. Well-defined SOPs can assist delivery-only restaurant businesses in standardizing their basic operations. The delivery process may be streamlined, which is essential for the company to succeed.
Lack of Visibility
6.9% of surveyees feel a lack of visibility challenges
It is impossible to draw clients from walk-ins. Cloud kitchens are in buildings that are only commercial kitchens. Customers can only find these online. Cloud kitchens have to spend money for online branding to be visible via organic searches.
Improper Working and Hygiene Conditions
2.5% of cloud kitchen businesses report improper working and hygiene conditions as a challenge in operating their virtual kitchens
This is an internal challenge and can be solved with proper measures on the part of the kitchen. Smaller spaces and overcrowded premises due to more staff members can result in poor working conditions and hygiene issues. Hygiene and working conditions are more likely to be compromised in cloud kitchens as the kitchen authorities conduct no regular checks. Some cloud restaurants compromise on cleanliness and hygiene because customers do not view the kitchen and staff working conditions. Compromising on hygiene can have an adverse effect on costs and efforts. However, inadequate hygiene tends to appear and affect the meal's quality.
Other Challenges
The difficulty faced by business owners is creating a menu that satisfies the needs of a broad clientele. Since the restaurant is online, it stands to reason that customers from various locations will submit orders requiring a variety of tastes and options.
Efficiency emphasizes delivery accuracy, preparation, acceptance, and zero cancellations. Here, delivery quality, timeliness, and customer service are crucial.
The dependence on food aggregator platforms for delivery presents the most severe difficulty in running a ghost kitchen. Moreover, a major portion of the cloud kitchen's revenue is charged by the food aggregators, which results in a lowering of profits for cloud kitchen businesses.
Cloud Kitchens Augment the Sustainability Initiatives in the Food and Restaurant Industry
76.8% believe that cloud kitchens are essential to gain the sustainability quotient in the food delivery and restaurant business.
Due to shifting consumer ordering trends, hefty startup costs, and intense competition, restaurateurs, have been looking for more sustainable and long-lasting business models. In this situation, the idea of cloud kitchens has altered the traditional restaurant industry.
Cloud kitchens could help the restaurant business attain sustainability.(6) In terms of the environment, cloud kitchens are trying to combat climate change. Socially, the cloud kitchen idea has the potential to promote human capital and well-being. It is conceivable from an economic perspective that cloud kitchens encourage prosperity by raising yields and profit margins.
Other characteristics of cloud kitchens that outperform traditional restaurants are in terms of sustainability. Equipment that requires a lot of energy, like freezers, is shared by several brands at some of the more extensive facilities, saving electricity. Companies can consolidate their supply chains and reduce the number of truck trips required to replenish the kitchens by sharing the same space.
Top-Tech Leveraging Cloud Kitchens to Grow
Cloud kitchens are technology and data-driven organizations where variety and quality of food are critical. Customer feedback determines the cloud kitchen's ranking on a delivery app, which determines how many customers they will receive. Therefore, cloud kitchens can only attract and retain customers by utilizing technology. They need to know the unit economics governing their collaboration with the delivery apps and must pay closer attention to what customers enjoy and dislike.
"Through the use of technology, the customer experience will be improved. Live feeds from the kitchens where your meal is being prepared, information on the ingredients' provenance, specific instructions, etc. Utilizing artificial intelligence (AI) would become more common as soon as capabilities like voice ordering for meals become available," said Raghav Joshi, Co-founder, and CEO of Rebel Foods' India BU.(7)
AI technology firm Nala Robotics developed Nala Marketplace, a network of configurable robotic chefs. In less than 24 hours, anyone—from budding restaurateurs to fast-food chains—can open a customized cloud-based kitchen.(8)
Fastor Future - An AI-enabled self-checkout technology platform designed to speed up the takeaway and dine-in process for culinary establishments and retail locations, offers contactless solutions. Fastor, a combination of Fast + Ordering, has developed a scan, order, and payment method to streamline the ordering process.(9)
Following are the major tech that cloud kitchens equip for automating their work operations:
POS (Point of Sale) System
A cloud kitchen has access to various ways to receive orders. This enormous order volume must be maintained carefully to prevent discrepancies. A Point-of-Sale (POS) system that centrally accepts and gathers all orders from various channels and brands is essential for cloud kitchens to avoid manual errors.
The client information gathered also aids in marketing the cloud kitchen with a flare for customization. Therefore, a robust cloud kitchen POS is more than mere invoicing software; it's a complete package that gives the company an improved capability for managing its inventory, tracking its sales, and managing its customers.
Workflow Orchestration Engine:
This system manages order flow, assigns jobs to appropriate workstations, and provides detailed preparation instructions. To customize each meal to a client's preferences, kitchen staff receive streamed summaries of customer feedback.
Mobile Courier Management System:
This tool records all the information about meal delivery with their AI-Powered chatbots. The delivery fleets' movements, time spent in one place, routes, and much more can be easily tracked.
KDS (Kitchen Display System)
Orders can be received and quickly displayed on the KDS rather than given to the cooks manually. The KDS shows all order details along with any unique customer preferences. This makes it possible for the staff to accurately prepare each order, streamlining kitchen operations, increasing efficiency, and optimizing preparation time.
Inventory Management System:
It easily keeps track of the items in cloud kitchens and the ingredients that need to be ordered shortly. The function ensures that the kitchen has everything they need to prepare the entire meal they are serving.
Resource Provisioning Manager:
This tool modifies physical workstation activity according to various factors, such as promotional campaign schedules and traffic forecasts. With less waste, a more sustainable company model, and a workforce that isn't overworked or weary, all resources—from kitchen workers to ingredients to space—can be optimized.
Restaurant Management System
Restaurant software is an essential tool for chefs, managers, and owners to manage the daily operations of their cloud kitchen businesses. Restaurant management software can be a key ingredient to success, as it improves efficiency, reduces labor costs, and streamlines operations. Restaurant management software has features such as order management, inventory management, menu planning, marketing, and accounting. Cloud kitchens can automate their order management and boost order fulfillment capabilities.
Route Planning Software
A delivery routing system is a quick and efficient solution to meet delivery objectives. While many people might think about using Google Maps, it can be challenging to plot the shortest route when there are several destinations. The delivery boy would have to visit each destination manually and enter it into Google Maps. This is a tedious and nearly impossible task for a lengthy journey with numerous stops. The route planning tool(10) has various features that can help the cloud kitchen meet delivery deadlines.
The Future of the CloudKitchen in the Restaurant Industry
The pandemic outbreak was just one of several factors driving cloud kitchens' popularity. The necessity of conserving money and the prohibition on dine-ins caused the migration to cloud kitchens as many traditional restaurants could not conduct their regular operations. For struggling restaurant owners, the symbiotic expansion of cloud kitchens and online ordering became their only chance of survival. While some business owners only establish cloud kitchens, some switch, and some run hybrid models (physical restaurants and cloud kitchen services).
The market for online meal delivery is expected to grow from USD 60 billion in 2018 to USD 365 billion in 2030, making it the largest segment.(11)
According to the GoodFirms survey, 80.2% of the surveyees believe the cloud kitchen will have a bright future. Let's have a look at the reasons for making a cloud kitchen's future bright:
Low-Risk Factor: It takes a lot of time and money to open a typical restaurant, and a high-risk element is involved. However, as cloud kitchens are not physically located somewhere, they benefit from lower unneeded overhead costs, which raises their profit margins.
Lower Operational and Overhead Cost: Cloud kitchens have low maintenance and operational cost as it solely operates online. Physical eateries must spend more on managing their staff, restaurant ambiance, furniture, etc. The restaurant owners are relieved of the stress of recruiting staff to serve guests, which lowers labor costs because no dine-in facility or ambiance is required.
Quick Expansions and Increased Visibility: Cloud Kitchens have advanced software to introduce new meals and promotions with discounted menus. Collaborations with delivery apps allow cloud kitchens to expand their audience without spending much on promoting themselves actively.
Cloud kitchens are gaining popularity each day, and 66.5% of the surveyed cloud kitchen operators confirmed that they have their business expansion plans. While 29.5% of them still need to decide about their expansion plan.
Provide Fast and Effective Customer Service: High client demand can be easily managed when operating delivery out of a typical brick-and-mortar restaurant. More satisfied clients are with the delivery, and the estimate becomes more precise. Cloud kitchens may centrally handle customer orders on a single tablet using an online delivery solution.
Easy Entry: Compared to actual restaurants, cloud kitchens offer the chance to enter the restaurant sector with far less financial commitment.
Key Findings
48.5% of surveyees reported they receive maximum orders straight through a mobile app and 31.3% through their website.
As the need for food delivery rises, more and more restaurant owners and food entrepreneurs are turning to cloud kitchens as an excellent business solution.
65.4% of the surveyees rank cost-effectiveness as the top benefit of cloud kitchens.
57.4% of respondents ranked menu flexibility as the top benefit of the cloud kitchen business.
47.4% of cloud kitchen operators ranked high profitability as the prime benefit of a virtual kitchen.
One-third of the cloud kitchen operators provide delivery-only service.
41.5% of cloud kitchen companies face delivery delays.
35.6% of surveyees face technological cost challenges in their cloud kitchen business.
Cloud kitchens use digital channels to acquire customers and invest significantly in technology that supports the entire business model.
76.8% believe that cloud kitchens are essential to gain the sustainability quotient in the food delivery and restaurant business.
80.2% of the surveyees believe the cloud kitchen will have a bright future.
Conclusion
Cloud kitchen is a unique concept for the food delivery industry. Instead of offering an in-dine option, this new concept offers food delivery service with just a well-equipped kitchen. These food delivery business models solely maintain an online presence. The market for this type of service is picking up high and is likely to grow in the future days to come.
Cloud kitchens will always be more advantageous in the future than physical eateries since millennials and the iGen generation desire digital, mobile-friendly solutions. Without a doubt, Cloud Kitchen offers business owners the chance to launch a profitable restaurant idea with little investment. Since a human staff is no longer required, this new restaurant model heavily utilizes mobile applications for several functions. So, in addition to virtual eateries, related app development has become a lucrative commercial venture.
We sincerely thank our Research Partners for their valuable insights.
Survey Participant Demographics:
Firmographics:
The data is sourced from a survey of the selected group of 285 companies worldwide that offer cloud kitchen services as a part of their standalone or extended operations in the food and restaurant business.
The queried operators comprise 28.2% of the catering business, 20% of surveyees are from the restaurant sector, and 17.2% are meal prep companies. Others are packaged food sellers, food truck businesses, and more. 55.3% of surveyed cloud kitchen companies said they offer their services through mobile apps, while 25.2% offer services to customers via their websites. 12.6% of the surveyees also provide their services via phone calls.

Cloud Kitchen Service Providers based on Number of Orders and Order Size:
References
https://www.globenewswire.com/en/news-release/2022/08/02/2490380/0/en/Global-Cloud-Kitchen-Market-Gathered-around-USD-57-Billion-in-2021-and-Predicted-to-Grow-with-a-CAGR-of-13-During-2022-2030-Market-to-Grow-on-the-back-of-Rising-Prevalence-of-Onlin.html

https://www.restaurantdive.com/news/former-uber-ceos-cloudkitchens-got-400m-in-funding-from-saudis/566913/

https://www.crunchbase.com/organization/deliveroo/company_financials

https://www.crunchbase.com/organization/virtual-kitchen-co/company_financials

https://www.businesswire.com/news/home/20190919005594/en/Kitchen-United-Raises-40M-Fuel-Future-Restaurants

https://www.diva-portal.org/smash/get/diva2:1694932/FULLTEXT01.pdf

https://www.entrepreneur.com/en-in/news-and-trends/cloud-kitchens-entrepreneurs-share-new-trends-in-the-space/391181

https://www.globenewswire.com/en/news-release/2022/03/01/2394299/0/en/Nala-Robotics-Introduces-Nala-Marketplace-Enabling-Anyone-to-Launch-a-Fully-Operational-Cloud-based-Restaurant-in-Less-Than-24-Hours.html

https://timesofindia.indiatimes.com/life-style/food-news/cloud-kitchen-changing-the-world-of-dining/photostory/77933564.cms?picid=77933622

https://www.goodfirms.co/route-planning-software/

https://www.ubs.com/global/en/wealth-management/insights/chief-investment-office/sustainable-investing/2019/food-revolution.html
Leave comment
Your email address will not be published. Required fields are marked *
Author Info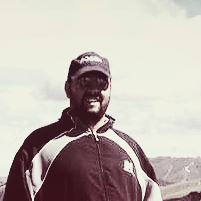 Mark Raymond
Content Developer at GoodFirms