6 Corporate Training and Development Trends of 2021
The digitization of learning and development of employees was already underway but 2020 just accelerated the process. HR and L&D professionals tackled the challenges of last year quite efficiently. Looking forward to the current year, employees' training and development will be among the top agendas of any organization. Even in remote working, employees themselves took the initiative to upskill and find the best means to maintain their productivity and engagement.
Keeping this in mind, when the learning and development process goes completely digital, the possible advantages of it can only be imagined for both - employees and organizations. One of the most important benefits being the successful retention of employees. About 94% of employees will stay at an organization longer if it invests in their training and development.
Knowledge of the latest trends in the industry will help organizations in keeping employees motivated to continue participating in such programs. GoodFirms surveyed 480 HR professionals & business executives to identify the latest corporate training trends of 2021.
When to Invest in Training Your Employees?
Constant learning is vital at any workplace. And it holds true for employees at every and any level. A business's growth capacity is determined by its approach to learning and development. While that is, it is also necessary for organizations to know when there is a need for offering development opportunities to their employees.
A Gap in the Talent Pool is the Most Common Indicator
72.5% of experts are of the opinion that a gap in currently employed talent is the first sign that an organization needs to have training and development programs.
Moreover, there has been a general rise in the talent gap for some time now. 9 out of 10 managers think that their business is facing a talent gap or may face the gap in the next five years. As industries and businesses continue to evolve, there is a drastic change in the required workforce skill set to prosper with the changing times.
A talent gap analysis can help organizations identify the skills or talent they need to meet the business goals. Not only that but an efficient analysis can help in sustainable and strategic talent mapping for both short-term and long-term goals.
However, at the same time, there can be organizations that don't have a predefined process for the same. In the current scenario, businesses can't afford to be laid back when it comes to talent management. And yet, it is never too late to start with the process.
The top management can adopt a step-by-step approach and successfully shut the talent gaps. Following are some steps to address potential talent gaps:
Know the KSAs (Knowledge, Skills, and Abilities) needed for the positions/vacancies
Find the areas where proficiency is required
Search for people with the required KSAs in the industry/market
Choose the deserving candidates with the necessary proficiency
Determine the skill gap of the candidate for the position
Offer training to the newly hired employees
Set up professional development plans that help employees succeed in their respective roles
Carry out a timely assessment of every employee's performance and identify areas where extra training is necessary
What Are the Benefits of Corporate Training?
Sometimes the best resources, top technologies, and techniques won't help achieve maximum efficiency if an organization doesn't know how to leverage its human resources. Moreover, irrespective of how talented they are, if employees' abilities are not nurtured, then the business will be losing out on a lot. So clearly, there are many benefits for a business by offering training and development opportunities to its employees.
A Visible Increase in the Efficiency of Employees
Most employees strive to perform their jobs well enough. And low performance is often a result of them not completely aware of their job responsibilities. Taking up training and development programs helps them to be aware of the latest happenings in the industry and to ultimately perform better.
A significant number of experts (70%) say that such programs increased efficiency among employees at their workplace.
Ongoing training helps employees in preventing basic, repeated, or unknown mistakes. For the organizations, the benefit here is that retraining current employees is far more cost-effective than hiring new employees.
Training employees helps increase productivity:
Employees get a sense of purpose by learning new skills
Boosts the confidence of employees
New employees get a sense of career growth and advancement
Helpful in reviving old skills
Helps in increasing employee satisfaction
Reduces employee turnover costs
It is also important to keep in mind that before offering training and development programs, employers need to figure out the root cause of underperforming employees. Once the lacking areas are identified, it becomes easier to search for training programs that will specifically address the action/process in question.

What Type of Employee Training Is Commonly Required?
Organizations that offer their employees a range of professional development opportunities can improve their bottom line and reduce the employee turnover rate too. The decision of the type of training programs should be based on what employees are interested in learning. The top three skills that employees want to learn in training programs are technical skills, problem-solving skills, and business skills.
Most Employees Choose to Learn Technical Skills
A whopping 77.5% of surveyed businesses said that their employees often opt for technical skills among the given corporate training programs.
One of the primary reasons for their preference is that they help employees become better at multitasking in a complex and challenging environment.
Clients often want to work with tech-savvy teams who deliver the results as and when needed. On the other hand, a technically sound employee is more likely to get higher pay as compared to other employees who lack the required knowledge. So, missing out on technical knowledge often makes employees lose their chance of growth, professional or monetary.
Besides, here are some more reasons that employees choose technical skills:
They can future-proof their career
Become more confident in their respective fields
Perform efficiently
They remain relevant in the industry
Employees become a valuable asset to the organization
Gives an edge for a promotion
They become more employable
Possibility of reviving passion in their role
It is essential to remember that technical skills are not limited to just basic skills like using Microsoft Office. In reality, it refers to gaining more advanced skills on more technical topics like Amazon Services Core Concepts (AWS) or SQL Database Administration. This knowledge may seem irrelevant to professionals working in marketing, finance, or human resources but understanding the basic idea and concepts will go a long way in advancing the career.
Top Corporate Training and Development Trends for 2021
Organizations are leaving no stone unturned to achieve maximum efficiency in the current scenario. Complementing this is today's workforce which is goal-oriented and focused. Offering training and development opportunities has become inevitable for various reasons. As things have changed since 2020, discover the employee training and development trends that an organization must adopt.
1. The Good Old Onboarding Training Continues to be Relevant
A proper onboarding process of a new employee will include some sort of training too. This training gives an employee the knowledge they will require to excel at their designation in the organization. It is through this training that employees learn to meet an organization's expectations. An employee cannot be expected to perform well if he/she is not aware of what's expected of them.
Jamie McCormick, a Human Resources Director at Betterworks, highlights some of the ways in which training at the time of onboarding is important to their workplace.
Jamie said, "Training and development start with employee onboarding at Betterworks. We are a fast-paced startup and understand that some of the employees starting with us are coming from other organizations and will need support adjusting to that. As an employee grows with Betterworks and is fully onboarded, we leverage online training platforms like Udemy that allow employees to learn according to their own timeline."
An onboarding program can make or break a company. After all, first impressions are crucial. In fact, 26% of American employees quit their jobs as they were not satisfied with the onboarding process. An onboarding program should include training options that lead to both - an employee's professional growth and alignment with the organization's goals.
Co-founder of The Word Counter, Gerald Lombardo, explains how they use onboarding training to increase job satisfaction among new joinees.
He said, "Throughout the onboarding process, we offer development courses and training programs that offer in-depth guidance for their department as well as certificates which allows for our team to expand their portfolio and track their progress with us. We find this also inspires a sense of employee retention because they feel encouraged to build a long-term foundation with us as a company while also being able to develop their professional brand."
The onboarding training can also assist in finding the right talent for an organization. Kevin Cook, the Chief Product Owner (SEM) of On The Map Marketing explains how it's done at his organization.
"Our company works in SEO, which is an ever-evolving line of work. It makes training a bit more difficult than most jobs, so we train for flexibility and fundamentals. Each new hire we get we run through a rigorous three-month course that breaks down all of the fundamentals of SEO and how to analyze websites and competitors as well as how to speak with different types of clients you may encounter. At the completion of a course is a test. With this model we have been able to weed out potential employees that either aren't cut out for it or haven't processed the information they were taught effectively," said Kevin.
2. Bespoke Corporate Training Is Becoming Popular
Personalized training programs that are crafted to suit the individual learning needs can result in better performance of employees. This is a solution to the long-standing dilemma of organizations - the training programs can cost a significant amount of businesses' money and employees' time.
Erick Kim, a Program Director at LA Tutors 123, explains the benefits they get by organizing personalized training programs. Eric says, "As new technology emerges and best practices change, we collaborate with our employees to develop customized training opportunities for everyone. I've found that this not only helps everyone learn and grow but also encourages teamwork and a sense of camaraderie in our company culture. Training is currently held as needed via Zoom, but we may bring back some in-person options in the future once it's safe to do so."
Personalized training has seen a boom in the last few years despite the fact that it is time-consuming to plan. Perhaps the end result of such training programs i.e an upskilled staff, is what is making it a popular choice. Just because the initial process is time-consuming doesn't mean it will be the same in the long run too. Bill Harrison, a CTO from ComplianceBridge, mentioned how technology makes the process easier in his organization and the outcome of implementing it.
"We provide training and development opportunities in somewhat of a unique manner; instead of hosting blanket training and assuming employee comprehension, we use technology to personalize the experience. Our software allows managers to distribute policies and training materials to precisely the people who need them, track in real-time who has and hasn't reviewed, and most importantly, send follow-up quizzes to ensure there's no confusion around the material. Employees are individuals, and every individual learns differently. Instead, organizations could stand to benefit from enacting a more comprehensive, personalized approach - it never hurts to ask 'does this make sense?'
In my experience, the overall experience is significantly better when you have a software system to streamline the process. When training and content distribution are dealt with manually, things tend to slip through the cracks; training is disorganized, employees don't receive important materials, and there's no good way of measuring the effectiveness of your efforts. With a more concise process, one that manages content distribution, assessments, and offers extra help for those who need it, we've seen tremendous success with training and development," said Bill.
3. Self-Directed Learning is the New Norm
Self-directed learning is when employees take the initiative, with or without any help from others to identify their learning needs, create goals, and identify the relevant sources for the same. As per the LinkedIn Workplace Learning Report, 43% of Gen Z employees prefer completely self-directed learning and independent learning opportunities.
Crispina Wilson-Jones, a People Operations Executive from Learnerbly, gives detailed insights into the self-directed learning opportunities they present to their employees and its implementation method. Moreover, she also states the benefits of enabling collaboration among the employees to discuss their recent learnings.
Crispina said, "Everyone who works at Learnerbly gets a personal learning budget to use on learning resources from Learnerbly's online marketplace. For example, one of our own employees was recently interested in learning about objectives and key results (OKRs). They couldn't find what they were looking for in any articles online, and so they used our marketplace to take a course on OKRs instead. They then shared what they had learnt with the rest of the company via our learning channel on Slack, where all of our people are encouraged to share their recent learnings.
We're strong proponents of self-directed learning, so we encourage our people to choose what they want to learn and proceed with it at their own pace and convenience. We try to give our people ownership over their learning, and this way they can gain motivation from pursuing their own workplace learning interests. One important way we put this into practice is to give people access to lots of different kinds of learning experiences, from books and online courses to peer-to-peer shadowing and lunch-and-learn sessions. We also have to make sure that everyone has learning time built into their work schedule!"
Here are some strategies to apply in creating a self-directed learning environment at the workplace:
Start small - Begin with once a week or twice a month. Allow employees some time to learn on their own as long as it contributes to improving their skills.
Organize meetings - Be mindful of how the conversation flows in these meetings. Give employees the opportunity to direct the flow of the conversation. It will make them realize that the workplace is a safe environment for their thoughts and self-directed learning will organically manifest as a result.
Offer resources - Allow employees to access the company's resources, specialized software, or training courses to reinforce a positive atmosphere around the company.
4. The Cross-Training Approach is Gaining Momentum
Cross-training the employees is considered to be an effective way to groom future managers. By offering to cross-train, an organization also benefits as the employees' understanding of the business deepens. Exposure to various roles in a company enables employees to see how their work contributes to the goals of the organization.
A Business Development Manager at Claims UK, Sasha Quail, explains the cross-training approach, what their organization is doing to train employees as such, and when it is an ideal type of training.
In Sasha's opinion, "This approach entails managers working with workers to determine where they want to learn and then assigning tasks to help them grow those skills. Often, the tasks would widen the reach of an employee's current role/responsibility and include new capabilities that need to be developed. Stretch tasks can be horizontal (requiring an employee to use additional expertise to complete additional work that is equivalent to – but not identical to – their current job) or vertical (expanding the reach of an employee's role to include downstream or up-stream responsibilities).
This form of workforce growth is the most effective for teaching versatility and adaptability. It's also useful for honing an employee's technical abilities, but depending on the form of stretch goals set, it may also help with the development of non-technical skills like time management, stress management, and conflict resolution. How relevant this depends entirely on the role/job. If you ask a developer to talk/negotiate with customers, he won't be as good as a project manager, but he'll obtain some project management experience."
Cross-training appears to be a no-brainer but it is not without its set of risks. A cross-training program should be organized, planned, and consistent. The employee undergoing the training should precisely know the expectations of new work. The goal here is to build a plan for consistent training of employees for an important role or skills.
VinPit's Founder, Miranda Yan, describes how they have managed to perfect the process of cross-training and the overall experience. In her words, "In our company, we allow employees to learn the roles of other people and so cross-department training is another tool that we use. We make sure the tools from training and development are well-updated and set regular goals. This way tracking their progress becomes quite easy. Employees are also given the option to choose an area if they want to learn more about it, which has helped many of our employees in gaining expertise in their favorite field.
Well, the feedback we get is generally positive and I'm happy that most of our employees actively participate in these programs. But you can never make everyone happy right? There is a mixed reaction sometimes but I try to inquire about the areas where improvements could be made to bring the best out of the training and development programs we conduct. So overall, the experience is great and satisfactory."
Following are a few tips to launch a successful cross-training program:
Goals for improvement should be set up for the whole organization
Put forward cross-training programs as an opportunity rather than an obligation
Use annual reviews to highlight candidates
Give importance to cross-training by department
Form co-worker partnerships to cross-train internally
Approach trained employees to become mentors
Set boundaries for cross-training hours
5. Organizations are Taking the Mentorship Approach
The aim of a mentor is to help the new joinee for blending with the organization or to help them for constant growth in the current position and prepare them for new responsibilities. Mentoring is much more than just telling the mentee what to do. It requires working with them to develop skills, solve problems, and make decisions. Employees who see their managers as coaches are more likely to trust them.
Andriy Bogdanov, the CEO & Co-founder of OnlineDivorce.com, brings to light the flexibility that comes with the mentorship approach and the interpersonal relationship it helps to build.
Andriy says, "Employees collaborate with their mentor so that they can seek feedback and clarification at their own pace and see how to perform well in their role in action. A high performer can contribute their own skills and wisdom to a mentored employee in a more personal and hands-on manner. This approach promotes employee development and serves as a tool for building long-term relationships. As a result, our employees perform at a higher level than before, and they form bonds with their coworkers as a further perk."
Every organization will have both - experienced and newly recruited employees. While the mentorship approach is surely a beneficial one, it is also necessary to realize the importance of forming the right mentor-mentee relationship. If the right partnership is not formed, the whole practice may go in vain.
To avoid any such issues in the mentorship training program, Jennifer Foster from Authority Astrology offers detailed insights into things to consider while forming a mentor-mentee relationship within an organization.
Jennifer said, "Mentoring and teaching do not have to be mutually exclusive from preparation. Indeed, mentoring may be a critical component of the training program, especially when it comes to cultivating high-potential workers. Matching mentors and mentees are vital to the sustainability of the program; you may need to do so depending on the following criteria:
Conviction. The difference between the mentor's and mentee's knowledge may not be too large or excessively tiny. The mentee must be capable of learning and being tested by not being exhausted.
Requirements. All partners should be aware of what the arrangement entails. The tutor must see the partnership as more than a venue for "sharing war tales," for example.
Equivalence. When mentors and mentees have common perspectives and communication types, the partnership is frequently even more productive. For instance, you might suggest administering a DISC personality test and matching workers of related personality styles.
After identifying possible matches, establish certain rules and a mentoring agreement. This tends to formalize the arrangement and can avert any future problems."
6. Corporate Training Programs Align with Both - Business Objectives & Employee Needs
In an attempt to make the training and development process fun and engaging, organizations sometimes forget its essence. The essence being aligning the training objectives with business objectives. Any training program should first and foremost support the organization's goals.
The Owner & CTO of dofollow.io, Sebastian Schaeffer has made sure that the training activities not only align with the business goals but also employees can quickly begin with it.
He says, "All of our training and development initiatives are tied to business outcomes, whether they be improved digital skills or the hybridization of roles to achieve better synergy between business functions. With that in mind, the way we offer training and development to people is typically through cross-training and job shadowing opportunities. If someone would like the chance to learn a skill from a coworker, all they have to do is run it by us, we will evaluate the training based on the previously mentioned metrics, and set up a timeline and strategy with all of the parties involved.
The experience has been only positive so far and has some with some nice secondary effects, including a better overall understanding throughout the team of coworkers' roles and how various workflows interact with and depend on one another, as well as an improved closeness between people who work remotely with one another but have had a chance to spend quality one-on-one time."
Large organizations with enough financial resources at their disposal can plan and execute training and development programs extensively. A perfect example of a perfectly planned training program is by Harrison Wall from Sleep Junkie. Here, he gives a sneak peek into the organization's method of creating a successful training opportunity.
Harrison says, "Identifying the goals helped us design targeted training modules: HR needed new hire onboarding and orientation, Legal required compliance training, while most departments preferred supervisory skills, productivity, and customer service training sessions. In developing the training presentations and materials, we collaborated with graphic and visual artists, partnered with regulatory agencies for compliance-related content, and contacted teachers on the instructional design to help our company's subject matter experts.
Our training and development program operates as a business unit, with an operating plan, realistic budget, and feedback system tied with the company's compensation and rewards system. Employees who completed training and are proven performers are given preference in our career advancement program.
My overall experience as a trainer and trainee has been very rewarding because our company aptly claimed a "life-long training" culture that fully supported our employees' desire for continuous upskilling and reskilling." Harrison is the Business Strategist.
Having said that, it is also essential that organizations don't forget the employees' needs. Just because a training program helps an organization, doesn't necessarily mean an employee is interested in it too. Any organization should try to strike a perfect balance between the two - organizational goals and employees' interests.
Lauri Kinkar, the CEO of Messente, has managed to achieve the desired balance between the two things by giving employees a chance to discuss their ultimate aim.
In Lauri's words, "What worked well for us was communicating with our employees and talking to them about their career goals. By doing this, we can identify what our employees truly need and determine better approaches needed to upskill. We also determine the competencies that are crucial to the company's success to make sure that they choose relevant training. By doing this, we are ensuring that they are taking their desired path while keeping close ties with the business's goals. We allow self-directed learning. Our employees are allowed to train at their own pace and at the time that best suits them so that they can optimize their schedules."
On a positive note, the following 7 step strategy can help an organization to align training goals with business goals:
Define the future
Identify the gaps
Set strategic training and development objectives
Communicate training purpose and objectives
Offer the perfect training
Support continuous learning in the workplace
Measure and repeat
Conclusion
As the world is quickly becoming completely reliant on digital technology for everything - right from their personal tasks to their professional ones, it was only a matter of time before training and development went completely digital too. When it comes to corporate training, onboarding training is still a relevant option. But organizations are also going for personalized training options for their employees. Cross-training approach is slowly becoming popular keeping in mind the need of the hour where employees are expected to have more than one skill to excel in their respective fields.
Employees' training and development is mostly dependent on different digital channels now, and not everyone is keen on learning online. To encourage employees to participate in such programs irrespective of the medium of organization, try to adopt innovative ways. For instance, gamification of a training program or offering rewards/perks on the completion of a training program are possible ways to constantly motivate employees.
About The State of Corporate Training Survey
GoodFirms surveyed 480 business executives and HR professionals to determine the latest corporate training trends for 2021.
We sincerely thank our Research Partners for their valuable contributions to the survey.
The survey participants include HR professionals (43.8%), Founders/Co-founders (25.0%), CEOs (13.8%), Unit Heads (12.5%), Owners (3.8%), and Others (1.3%).
The respondents belonged to various sizes of companies - 68.8% of small businesses (1-49 employees), 26.3% of medium-sized businesses (50-249 employees), and 5.0% of large businesses (250+ employees).
Leave comment
Your email address will not be published. Required fields are marked *
Author Info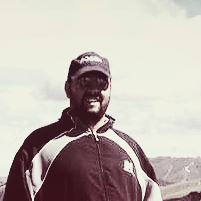 Mark Raymond
Content Developer at GoodFirms