20 Entrepreneurs On How To Thrive A Business Through A Recession
Such unprecedented was the spread of COVID-19 that most governments across the world didn't have many options or time to respond. And so, the economy is facing a recession as a consequence of the disease mitigation measures. With the rapid spread of the contagious pathogen and consequent imposition of stay-at-home restrictions, plenty of businesses had to shutter. Company profits started falling, financial markets began tumbling, and the unemployment rate jumped to 10.2%.
Yes, a recession is undoubtedly tough, but given perseverance, proper planning, and market research, there's plenty of opportunities to pursue one's entrepreneurial dreams and start a new business. Talking about the established businesses, the technology sector is fairly recession-resistant, while the retail, demand and supply, restaurants and bars, travel, sports events, transportation, leisure and hospitality are more vulnerable to being hit hard. IT experts suggest it to be a critical time to adopt a full digital transformation. And indeed, businesses should take a high-level view of their problems and find tech-solutions accordingly.
GoodFirms surveyed 50+ entrepreneurs worldwide with a specific aim to obtain a perspective of the challenges and business strategies to ride the tide of economic uncertainty.
The Impacts Of Economic Recession On Established Businesses
The coronavirus outbreak has pushed the topmost economies on the verge of collapse. It disturbed the political, economic, social, religious, and financial structures across the globe.
Even though most countries are easing the restrictions, many constraints are still in place. Some of them are imposing lockdown again if the situation deteriorates.
Irrespective of their links to global supply networks, each state is experiencing severe supply and demand shocks. Production has crashed, and investment plans are being shelved. The baseline forecast envisions a 5.2% contraction in global GDP in 2020 - the deepest global recession in decades.
The three major negative impacts of the recession on established businesses are:
1. Reduced Sales Due To Loss Of Purchasing Power
Year to date, the shift in consumer behavior has dented brands' profitability and altered market dynamics. Purchasing power - how much consumers can buy with their money - is mostly intrinsic to the currency.
Currency is likely to fall during a deep recession as any country loses the investors' attraction and hence experience a significant depreciation. In tough times such as the present, people set stricter priorities, prioritize the essential expenses, and limit their discretionary spending.
2. Excess Inventory And Consecutive Reduction In Production Volume
When the economy crumbles, even the businesses with well managed internal operations would have a drop in sales.
An entrepreneur that fails to see the red flags of the recession can end up with excess inventory that might become obsolete or go beyond expiry.
Moreover, the reduced purchasing power enforces the brands to stop adding to the already stocked-up inventory, reducing the production volume.
3. Hiring Freeze And Lay-offs
During times such as these, even the most successful businesses think of hiring freeze to conserve revenue for essential operations such as maintenance, and supplies and keeping the organization operating.
Catriona Jasica from Best Marketing SEO, says, "The major impact that every business faces in times of recession is freezing hiring entirely to cut costs and improve the bottom line. Apart from employee layoffs, other most significant impacts that recession has on businesses include credit impairment and bankruptcy, falling stocks, and slumping dividends."
Martin Seeley, Chief Executive Officer of MattressNextDay expresses that even large and established businesses are not safe to the negative impacts of a slump. He says, "Some of the deeper level ramifications of a recession are:
They may need to layoff some employees, reduce a few benefits, and stop some operations.
They may be forced to compromise the quality of their products or services to cut costs.
They may experience tightened credit conditions and dampened accounts receivable."
There Are Some Benefits Of Recession Though
Despite being a negative force largely, there are quite a few positives of recession.
Borrowing rates are low
There's less competition. A business making through a recession strongly indicates that it is going in the right direction.
The rising unemployment rate makes people see the significance of upskilling and reskilling. Even the ones retaining the jobs learn taking problems in their strides and become much more creative at solving them.
Mostly, the recession is the remedy for high inflation (rise in the prices of the majority goods and services used regularly) due to reduced demand and lower economic activity. There are some exceptions, though, like, after a rise in oil prices in 1974 and 2008, there was stagflation (rising inflation and falling output). In 2008, Zimbabwe suffered from hyperinflation as it started printing money in response to a fall in production.
Challenges Faced By Established Businesses During Recession
While the recession makes some businesses suffer from a sales downturn, others have a sharp increase in sales. Small companies might lack in resources and cash, but they can excel in terms of speed and flexibility. Irrespective of size, every company has to fight a battle of their own. The most usual challenges businesses face are:
1. Employee Retention
Cody from Hook Agency says, "Business owners face many challenges during the recession: one of the biggest is retaining employees. Many businesses have to lay employees off or make large cuts elsewhere. I would argue that depending on the business; it would be beneficial to prioritize retaining employees. The hiring and training is an expensive process, and laying off employees just to rehire later on may not make the most sense."
2. Delays In Payments
Patrick Garde, Co-Founder & Technical Director at ExaWeb, says, "During this recession, one of the challenges we faced was some clients decided to cut costs on their marketing expenses. Hence, they did not see the need to continue with some of their digital marketing campaigns. Some of the clients also stopped operations during this pandemic. So, there were some delays in payments."
3. Massive Disruption To Cash Flow
Mika, Business Development Manager at Cogneesol, says, "For most corporations, it has become difficult to sustain their financial wheels in the lock-in phase because of lower sales turnover and general volatility. Company owners are currently struggling with one million issues, and it is hard to know where to spend time and money."
4. Client Acquisition And Retention
Vladislav Herchykau, Chief Executive Officer at Bamboo Group, says, "It is difficult to acquire new clients and retain the existing ones. With half the ship filled with water, there's no other chance to stay afloat without innovative retention tactics, considering how to help existing clients overcome the situation, be it sales, marketing, or market entrance support for them. Should you face troubles trying to secure the continuous inflow of new clients, or succeed in establishing robust cooperation with the existing ones, operational issues are inevitable, at least to a small extent."
12 Ways to Make Any Business Thrive in Tough Economic Times
An entrepreneurial journey is full of ups and downs. From technical meltdown to unmotivated sales teams, from wrong investments to negative press, various things can go awry for any business from time to time. In such a situation, it becomes more like swimming against the current when the economy itself turns sour.
Here are 12 tips from the experts to direct the businesses towards sustainable growth during the recession.
1. Assess Your Business' Health By Identifying Trouble Areas
"It's not possible to predict when a recession will happen or what will cause it. But one must learn to assess common signs of a recessed economy that impact the business," says Israel Gaudette, Founder of Link Tracker Pro. He asks to point them out to prepare a business for an economic retraction.
Israel further adds, "The first step is to assess your business' health by identifying trouble areas. Then implement changes in those areas by maximizing everything you already have in place. Recessions are unavoidable. So, plan ahead, this will ensure that your business can survive and grow stronger."
2. Maximize Outreach
Tuan of Duo Tax Quantity Surveyors says, "We've also been more aggressive in approaching referral partners such as accountants, mortgage brokers, and buyers agents to improve chances of referrals and conversions better. This means having stronger targets for our sales team and ensuring that they're maximizing the outreach we need to stay competitive."
3. Reduce Expense And Build Up A Cash Reserve
A built-up cash reserve helps entrepreneurs adapt to ever-changing market dynamics. Vipin Chahal, the Founder of Return Policy Guide informs that even people at the top management are taking some extreme measures to do just that. He says, "Established businesses are struggling in maintaining their cash flows as they juggle with the fluctuating sales number. Smart decision-makers are focusing on minimizing the expenses and swelling cash reserves to beat the game. Many C-level/top management folks have taken the bold decision to take a huge cut on their salaries just to stack up cash."
1) Keep Cash In Banks At All Costs
"We first made sure that cash was king, we always had cash in the bank because fundamentally, people don't go out of business when they have cash," says Ray Zinn, Founder of Tough Things First. He further adds, "Second, even during flush times, we maintained a very frugal mentality and culture. We were consistent and did not ramp up spending or grow too quickly. We grew organically and kept cash in the bank at all costs. Businesses that expect to endure should always hope for the best but forever plan for the worst-case to survive economic downturns."
2) Reassess Recurring Expenses
"In the face of economic uncertainty, the best advice is the most basic: businesses should avoid unnecessary expenses. Sometimes the wisest purchasing decision is that software, app, or service that your business didn't buy," says Sunny Ashley, Founder, and CEO of Auto Shop Designs. He believes now is a perfect time to reassess a business's recurring expenses and order each list item in order of priority.
Sunny adds, "Have your team look through past billing statements for line items for any recurring software systems, apps, third-party processing fees, etc. Then, assign each item a priority number. Inevitably some expenses will be mission-critical; these will be a higher priority. Others will be less so, and you can assign them a lower priority. If you do need to consider canceling a subscription or services, your priority list will be your guide when making these tough decisions."
3) Get Rid Of Non-Essential Expenses
Jeff Dundas, Owner of TalkCentral, says, "Differentiate the "would like to do" from the "must do" and get rid of non-essential expenses as best you can. Ask yourself if that activity is necessary? Make logical and thoughtful decisions when spending money and consider cutting personal spending."
He further advises, "Monitor your cash flow carefully, and forecast it every month to be sure your expenses and planned expenditures match up with accounts receivable. Ensure your banking statements provide information that is relevant and accurate. Make sure you are able to predict/project where your business will stand for three months in advance."
4) Keep Your Debt Levels Low During Profitable Times
Jermaine Wright, Real Estate Agent at Coruust, says, "Keep your debt levels low during good times, build up a cash reserve that can sustain your business for 6-12 months, and if possible for 24 months to prevent disruption. Manage closely what you are spending on when times are good - many business owners tend to spend lavishly when making a profit. When a recession hits, they find themselves in a rough patch."
Evaluating and eliminating excessive debt helps to streamline and balance the cash flow of any business.
5) Generate Additional Revenue
Patrick Garde says, "Make sure that your business is not reliant on just one source of income. Try to look for other ways where you can generate additional revenue for your business. We started planning on launching a project website where we are projecting to see a return (through ads) in several months or a year with proper optimization, creation of content, building its community, etc. This will indeed help us with our cash flow situation in the future."
4. Reach Out To Each Vendor
Sunny Ashley says, "For mission-critical expenses, keep in mind that many vendors may be willing to negotiate a lower rate during the current business environment. Reach out to each vendor to inquire whether pricing is flexible. Or see if you can get a temporary discount for at least the next few months."
5. Take Advantage Of Consumer Behavior Change
"Consumer spending patterns and behaviors have changed drastically — first due to lockdowns, and later due to consumers' reluctance to engage in activities with high perceived infection risk, such as indoor dining," says Brian Martucci, Business Expert at Money Crashers.
He further advises, "Businesses that depend on consumer spending must figure out how to take advantage of these behavioral changes. For those in hard-hit industries, like dining, the most realistic approach is damage control: focusing on takeout and delivery business and right-sizing staffing to reflect the new reality."
6. Increase Online Marketing
Jermaine Wright says, "The strategy I have implemented is to increase my online marketing, whether its PPC (Google Ads, Facebook Ads, etc.) and organic marketing. It serves to increase the number of customers I am able to reach and increase my market share. The reason for this is many of my competitors have scaled back their marketing out of financial concerns."
Yaniv Masjedi, CMO at Nextiva says, "As such, it is wise to focus on marketing campaigns that focus more on consumers' needs than wants. For example, it is not smart to advertise the elegance and sophistication of jewelry during an economic crisis. However, it would be better to advertise how jewelry is an investment that people can pawn for cash during a recession."
7. Remove Friction Points With Customers
Tim Obrien, Owner of The Healthy Place, has doubled down on their customer service by treating each customer like gold for their brick and mortar store.
"Our goal is to inspire better retention and increase average per sale. With in-store traffic dropping by over 30%, each customer contact is more valuable than ever," he says.
"In the face of COVID, we have doubled down on marketing things like our same-day delivery service, added a live chat feature, and offer free shipping nationally with no minimums. Any possible friction point with our customers becomes a mission for me to remove. Questions like 'how can we make it easier, faster, cheaper, and more enjoyable to buy' are constantly going through my head."
8. Have Contingency Plans or Emergency Plans
Shari Smith, Founder of Shari - Sells says, "Economic recession can really hurt any business without having contingency plans or emergency plans. This can make businesses file for bankruptcy because they don't have the ability to operate or money to implement business contingency plans to adapt to the challenges."
She further adds, "As a business owner, it's very important to be ready for events like this because I guess every business owner wants their business to survive even in the worst conditions present in the field. The best thing to be prepared for economic retraction is having a plan on how to survive such."
9. Create Repeatable Processes
Evian Gutman, Founder & CEO at Ringcommend, says, "Creating repeatable processes modeled off best practices is a surefire way of mitigating the recession impacts."
He explains, "This mostly involves setting time aside for thinking through the various financial, customer, and people implications that the economic retraction will have on the business, and then creating the most appropriate processes for addressing this head-on (in light of the available resources to the business today and in the future)."
10. Pivoting Can Help Weather The Storm
Brian Lim, Founder and CEO at iHeartRaves & INTO THE AM, says, "When your business is suffering, think about how you can pivot in these uncertain times. The economy cannot remain shut down forever, and pivoting can help you weather the storm until things return to some sense of normalcy. These pivots can turn into permanent revenue streams."
11. Keep An Eye On Inventory
Jeff Dundas says, "Keep an eye on your inventory, but don't hold it down so strongly that you lose out on sales. Usually, during an economic downturn, there is a big imbalance between weak retail sales and bloated inventories -- don't set yourself up to be stuck with a large amount of leftover merchandise that interrupts your cash flow."
12. Focus On Niches
Vladislav Herchykau says, "With this imminent transformation happening at all levels, an inherently reasonable strategy for businesses would be to keep the focus on niches, some of them may be new however complimentary. Being a well-diversified company and efficiently spreading the risks, we haven't suffered significantly, but brought into play the resources that were in great need."
The 'Power Of Perspective' For Business Success During Recession
With maturity and experiences, and sometimes driven by the challenging situation, entrepreneurs gain the perspective that can help them turn an obvious looking failure into a beaming success.
Andrew Werner, a photographer by profession, informs how changing his business perspective helped him keep the ball rolling.
"Almost all of my business before COVID was in-person or corporate/team-based. Upon the onset of the pandemic, I faced a big challenge of earning a living when everything that I did was cancelled due to fear of spreading the virus" said Andrew.
"My game plan was to change my perspective, and rather than photograph the inhabitants of NYC, I focused on NYC itself - devoid of people, resulting in a series I call Places Without Faces.
It allowed me to continue creating, explore more skills and specialties as a photographer, and learn how I can overcome obstacles to produce and hopefully profit economically while paying honor to the city itself."
Conclusion
By far, the current recession has shown the steepest and fastest downgrades in global growth forecasts on record. However small or large, almost every business(with certain exceptions) is likely to bear the varying degree of brunt depending upon the industry it operates in.
When COVID-19 forced the world into lockdown without any warning, the entrepreneurs suddenly found themselves facing employee retention challenges, delays in payments, massive disruption to cash flow, client acquisition, and retention difficulties.
The key to survival is in operating lean and resolving the liquidity issues. Looking beyond the present and overcoming the conventional constraints give businesses the ability to survive tough times and even gain profits. Although it is questionable to declare any business or industry as recession-proof, any entrepreneur willing to meet adversity head-on can ultimately reach their intended goals; recession, or no-recession.
One of the smartest things to pull through the downturn is executing a well-planned online strategy with digital marketing companies. Do not let recession hold back your aspirations; identify the opt firm from the GoodFirms' list of the best ones, and keep revenue flowing!
Leave comment
Your email address will not be published. Required fields are marked *
Comments
It's great that you are getting thoughts from this post as well as from our discussion made here.
Thank you for your comment.
Very quickly this web site will be famous amid all blogging visitors, due to it's pleasant posts
Thank you for your appreciation.
Thanks for a marvelous posting! I genuinely enjoyed reading it, you can be a great author.I will make sure to bookmark your blog and definitely will come back in the future. I want to encourage continue your great work, have a nice holiday weekend!
Thank you for your comment.
great put up, very informative. I'm wondering why the other experts of this sector don't realize this. You should proceed your writing. I am confident, you've a huge readers' base already!
Thank you for your appreciation. Always eager to offer qualitative and informative content for regular readers.
Hello, yes this piece of writing is actually nice and I have learned lot of things from it regarding blogging. thanks.
Thank you for your comment. Keen on providing more informative write-up like such for our readers.
Author Info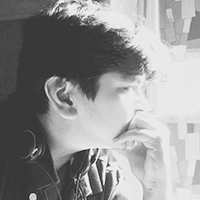 Nathan Sebastian
Content Writer at GoodFirms