Media Planning for Small Business: Benefits, Challenges, and Tips
In the ever-expanding world of marketing, advertising and media planning go hand in hand! A quality ad placed on perfect media helps the brand stand out amongst a multitude of other ads and engage its audiences with helpful, relevant content.
Media planning is a critical first step in any ad campaign that prepares advertisers to gauge the effectiveness and maximize ROI. It is advantageous to have several media channels such as newspapers, magazines, television, radio stations, websites, and social networking sites. However, businesses need to identify, analyze, and choose media outlets correctly to place paid advertisements. They cannot expect to grab an audience's attention by just running an Instagram ad or a radio commercial. That is why enterprises need to up their traditional and digital marketing endeavors with an effective media plan.
GoodFirms surveyed 506 business owners and experts worldwide to know the benefits, challenges in media management, and strategies for reaching customers in the digital space and the real world.
What Types Of Media Businesses Use?
Media has always been a part of society as a means to share information and knowledge. Various factors - size and nature of business, advertising objectives, budget, market penetration - affect the business's media selection. Media can generally be classified into - print media (newspapers/magazines/banners/brochures), broadcast media (television/radio), and internet media (social networks/podcasts/online forums) based on opportunities to reach and interact with the target audience.
Then, there is another classification - earned, owned, and paid - based on investment primarily. Earned media is organic, earned as the recognition from the authentic resources, without direct investment in acquisition. In contrast, owned media encompasses the content that is created and maintained by the company. On the other hand, paid media refers to external marketing efforts, where a third party broadcasts a brand's message.
It is hardly surprising that 98.8% of the surveyed business owners put maximum effort into having owned media.
Andrea B. Clement, Founder of ClemCo, believes that media strategy is a marathon, not a sprint. She says, "Be sure your media plan addresses and leverages the 3 main types of media:
Earned media is news coverage in 3rd party outlets (this can include industry journals, podcasts, tv/radio, mainstream media local/regional/national, etc.) that you don't pay for directly. You "earn" it by having/presenting a valuable story or newsworthy topic.
Owned media includes your website, your brochures, your social media accounts, for example.
Paid media can be digital/display/banner ads, print ads, radio/TV ads, programmatic ads, etc."
How Much Small Businesses Spend On Planning Media?
Businesses need to invest in digital media while keeping up with traditional advertising. They have to perform market analysis, define goals, use smart tools for media management, determine the perfect media mix to create an exceptional media plan. A significant amount of money goes into carrying out each of these. GoodFirms research reveals that 60.3% of the businesses spend at least $200 on media planning every month (excluding creation and distribution spending).
For What Online Media Do Small Businesses Spend Their Budget?
The advertising budget is mostly a part of the marketing budget, which is a subset of the larger sales budget. The online media marketing budget is distributed among various activities - social media advertising, email marketing, video marketing, PPC (pay-per-click) advertising, podcasting, PR/media relations, advertorial/sponsored content, and content creation using SEO.
Naturally, with each company having different resources and priorities, there cannot be a one-size-fits-all media budget. However, GoodFirms research reveals that Google Ads, Facebook, and digital publications are the most popular advertising platforms. A whopping 78.1% of the businesses spend money on Google organic traffic, while 38.5% spend on Google Ads. 64.4% of the enterprises spend on organic traffic by Facebook, Inc. acquired media.
On What Offline Media Do Small Businesses Spend Their Budget?
Online marketing with its global reach has somewhat surpassed the use of conventional media. However, it can never go obsolete. The point is in considering the advertising budget, understanding the specific marketing needs and target audience.
For instance, traditional media channels may better reach the Baby Boomers and Gen X as they're more inclined towards TV or traditional radio. Also, billboards, typically placed in high traffic areas, can have more views and impressions than other marketing methods. They come in various forms like static, dynamic, interactive, and augmented reality. GoodFirms research also confirms that 48.0% of the surveyed businesses invest in outdoor advertising such as billboards, vehicle advertising, etc.
What Are The Benefits Of Media Planning?
Memorable and longer-lasting ads can help businesses build a fan community faster and achieve their advertising goals. A proper media plan helps companies determine how, when, and what audience will receive an advertising message. Here are the benefits of having an outstanding media plan.
1) Reaching at the Right Time
Nikolay Krastev, the SEO Specialist at Agile Digital Agency, believes that the best advertising results will be achieved when advertisements appear at the right time. He says, "Planning the media includes scheduling, that is, deciding when and where an advertisement appears in the media. It also decides the exact time and date of the advertisement. It might ensure that the advertisement is shown frequently during specific seasons, or at a specific time when your buyer persona can be contacted."
2) Increased Targeted Exposure
"Media planning is - finding where and when to invest - to maximize the exposure of your message to your desired audience. A great media strategy increases targeted exposure, rather than maximizing impression," says Shira Witelson, Founder of RSLT.IO.
She adds, "A great way to test your strategy is to measure its efficiency: Measuring cost per engagement versus total engagement, you should aim to minimize the first and maximize the latter. As only targeting to maximize impression will not necessarily boost engagement and will be a budget drainer."
3) Stronger Brand Image
"Apart from the cost-saving that effective media planning entails, a well-placed plan promises a significant return on investment and sets out the desired brand image. Ever wondered why 'eat fresh' instantly reminds you of Subway. Thanks to this advertising campaign, Subway's sandwich is now associated with healthy and fresh eating. Therefore, media planning is the backbone of a company's image-building process," says Simon Brisk, CEO of Click Intelligence Ltd.
What are the Main Challenges in Media Planning?
Media planning may sound relatively straightforward in theory. However, media planners have to do a lot of research considering various contributing factors. Even after that, it takes a lot of trial and error to get everything right. Here are some of the standard issues that media planners have to face regularly.
1) Syncing Strategies for Different Platforms
"There are near-infinite media outlets, that each serve diverse interests, and reach specific audiences and demographics. Aligning these with our own corporate interests can only happen one way - via trial and error. This means that we need to spread our resources wide and far, and try a lot of partners, options, and outlets, before we settle on the very select elite few that truly work," says Matas Kibildis, Head of Marketing at CoinGate.
"The biggest challenge which we faced was maintaining & syncing different media planning strategies for other platforms. For example, when we decide to do the product promotion campaign on an online venue, we have many options like social media, paid website, video streaming channels, OTT platform ads, etc. But we can plan one strategy & apply it to all. Since the objectives of all platforms are different, we have to complement them with our media planning," says Daniela Sawyer, Founder and Business Development Strategist at FindPeopleFast.
2) Proper Use of Resources
"Media planning really is about using resources the right way. Companies without media plans often chase the wrong audiences, communicate using the wrong media outlets or a poorly-defined message," says John T. Mims, Chair, Department of Strategic Communication at High Point University.
He adds, "When opportunities present themselves once the plan has been established, it's easy to make decisions on pursuing opportunities. With a plan, you know your audience and your messages. With that in mind, the team can quickly determine if the new idea fits within those parameters."
3) Grabbing the Attention
"Social media is filled to the brim with content and users don't really pay attention to social media when scrolling down. A good content is that one that makes you stop scrolling and you actually make them read you and interact with you. This is harder than most people realize. And the format depends on the platform," says Miguel González, digital marketing executive at Dealers League.
Sudhir Khatwani, who's Founder and Editor of The Money Mongers, agrees that the biggest challenge is staying current with ever-evolving digital marketing trends. He says, "New tools and methods for media planning are seemingly popping up every day. Moreover, customer preferences continuously switch amongst the media options available to them. Staying on top of all these moving pieces is a challenge for even seasoned media planners, let alone a business owner with other pressing demands on their time."
4) Determining the Amount to Invest
"Spending in awareness has always been a challenge for marketers because it's much harder to measure, however we intrinsically know that having strong brand awareness directly impacts direct response channels like organic and paid search, which often get all the credit. Having a balance of awareness media with the direct response media is always difficult, especially when dealing with lean budgets and measuring ROI," says Angela Hawkins, Marketing Director at Voices.
5) Not Knowing the Fading Point
"One of the biggest challenges for us, in media planning, is not knowing when engagement of ads will fade. The 'fading point' is called the saturation point. Passing that point means wasted budget. Knowing when engagement will fade before it happens saves major ad dollars and helps leverage ad budget to the max," says Shira Witelson.
5 Media Planning Strategies to Aid Marketing Efforts
The media management process requires an extensive understanding of all the components (audience, marketing budget, message frequency & reach, conversion goals, etc.) and the platforms to deliver the right message to the relevant people at the perfect time. Here are the primary considerations to address while developing a media plan.
1) Have a Healthy Channel Mix
Every media channel primarily varies based on the relative cost, targeting abilities, and engagement with audiences. For instance, television and radio distribute messages through one-way communication, while social media platforms encourage customers to participate in a dialogue.
"Channels are complementary when they are used correctly. Short-form videos featuring an interview with a subject can be combined with long-form profiles of a subject. In order to expand reach, the video and the long-form article can be served up separately on different social platforms, or they can be combined in one blog post," says Nikolay Krastev.
He adds, "In order to reach younger audiences, a smartphone app with wide appeal may be advertised on TikTok and on LinkedIn, where business professionals are more likely to be interested. In order to avoid conflicting messages across platforms, marketing teams should consider the timing and tone of these ads."
Sudhir Khatwani also applies the same strategy. He says, "I repackage my blog posts into short form content that I then publish as Tweets and LinkedIn & Facebook posts. Another useful trick I learnt was summarizing the content of my blog posts in the form of memes and sharing these across social media with links back to my website."
2) Carefully Plan the Media Marketing Timeline
A well-developed and executed marketing timeline is essential to succeed in today's market, particularly when publishers wish to deliver better results with fewer resources. It enables marketers to chronologically view the marketing plan over time, from the target audience and objectives to budget and tactics.
"A media campaign's timeline is determined by the product/service, messaging objectives, target audience, and event calendar. With 'the best time to publish' in mind, the planner is free to map the activities required to complete the task. Every element of the strategy must be given sufficient time to develop. For example, if the planner anticipates a significant amount of market research, several days should be set out for that aspect of the plan," says Curtis Lawson, Managing Editor at Project Gunner.
3) Batch Your Content Creation
With content batching, one can create all of their visual content or captions during a set period of time, focusing their creative energy without jumping from task to task.
"My best media planning strategy includes pre-shooting and creating content, getting organized, and thinking ahead. First, sit down and look as many months into the future as you want, maybe break it into the whole year and then individual months. Plan around holidays first, as you know what kind of content you will want to produce and publish for those times of the year," says Chloe Sisson, Outreach Coordinator for Zen Media.
She adds, "Then look at the upcoming month and fill in the gaps. Come up with how often you will post and what kind of content you want to produce, including pictures, videos on TikTok and Instagram, and blog posts. Once you decide on topics, shoot all your content beforehand. That way, when it is time to post, you won't be scrambling for visuals. This is called batch content. Finally, organize all your content, so you have it readily available. I personally like Notion and Google Drive."
4) Incorporate Current Events in Your Content
Creating content and ads around current events makes any brand more relevant, appealing, and timely, of course. It directly helps capture consumers' attention or may lead to public resentment when created in the wrong way.
"The best media planning strategy is to create your story that is either relatable to your potential consumer and the public OR is relevant to current news," says Shauna Lamore, Owner & Lead Publicist at Lamore Lifestyle Public Relations.
Giving examples of traditional media, she adds, "I was able to place two different bakery clients on the news for national chocolate cake day. I knew National chocolate cake day was coming, and I pitched using that angle. It was simple, but it worked.
Another example is, I was representing a great author, and she told me she was raising autistic children. We placed her on several new segments to talk about her life as a mom, making her relatable. The books weren't the focus of the story."
5) Measure Engagement at Most Granular Level
Multiple campaigns are run on various platforms nowadays. It becomes challenging to determine which mix of PPC keywords, landing pages, SEO, and display ads generates leads and sends them down the conversion path. Subdivided and specific data at its most detailed level gives media planners the most accurate and actionable insights.
"Once you have put the initial buy, start measuring your strategy, measure engagement at the most possible granular level when feasible. For example, how many visits to a specific day part with a specific creative drove the most engagement? Which channel drained your budget? and which one is the most efficient? Do not only measure engagement but cost per engagement as well. Your best investments will show high engagement with low cost," says Shira Witelson.
"By measuring interaction, such as click-through rates in delivered emails and form sign-ups on the website, your media planner will evaluate and accomplish quantifiable targets. Because of valuable media distribution and real-time engagement data analysis, your marketing expenditures are invested in actual outcomes, not wasted impressions delivered to ad bots and unengaged strangers," says Ansh Gupta, the Founder of Empire Crafter.
Marketing Attribution Model
With attribution modeling, media planners know what paid search campaigns are working, what don't, and where they should be allocating money for optimal conversion rates.
"Make sure your team is using a marketing attribution model that can track both offline and online media effectively. When it comes to media planning, the right attribution model can ensure that your team is making rational decisions," says Oliver Andrews, Owner of OA Design Services.
What Tools Businesses Use For Media Planning?
The complexity associated with the research and buying of media can make the planning process difficult and vague. A spreadsheet and a calculator are not enough to understand media platforms, ad frequency, and reach. With sophisticated tools, software, and templates, brands can calculate their reach, measure their messages' impact, and keep track of 'where' and 'when' particular messages are going out.
Marketing Analysis Tools - Marketing teams can use analysis tools for a variety of reasons. For instance, Sprout Social can dive deep into a single network's performance and quickly compare results across multiple networks at once.
81.4% of the surveyed businesses use marketing analysis tools to have data for a wide range of applications and industries.
Research tools help brands understand the nature, working, costs, and services of the medium, its technologies, the differences and similarities between various media, effectiveness, audience insights, and many more.
Demand-side platforms like Facebook Ads Manager are a powerful marketing automation tool that uses AI to place programmatic bids based on advertiser's target audience preferences. Brands can use it to buy ad space in social media advertising, mobile, online display, video, and television markets too.
Competitive analysis tools such as Brand24 helps brands screen the performance of their competitors and get instant access to their mentions across social, blogs, news, videos, forums, reviews, podcasts, and more. Brands can use these insights to fine-tune their marketing strategy.
"Our best media planning strategy involved a product promotion where we have to release an advertisement campaign on various social media platforms. So we decided to have a media planning tool to make our work easy. For the same, we opted for "HubSpot Social Media Software." It allowed us to publish our campaign easily through a single platform. Also, it shows the conversion count of our audience from social media to our potential customers in our CRM," says Daniela Sawyer.
How Do Small Businesses Plan Their Media?
As with any business activity, brands often struggle to decide whether to have an in-house media team or seek assistance from outside experts. The key is in having a clear vision of an organization's media marketing goals, from marketing to management, and weighing them against the team's strengths and weaknesses. GoodFirms survey reveals that 21.9% of the businesses prefer having their own media department.
Here are the pros and cons of both options.
An in-house media team
Has extensive knowledge and clarity about features of the products/services, company culture, and brand identity
Can have quick decisions and approval of any changes in the strategy
Can immediately address feedback and complaints
May have overall less expertise and resources
Can often develop a cognitive bias towards specific marketing approaches or audience selection and become stagnant
Requires more time, effort, workforce, and expenses in the long run
An outsourced media services
Has expertise and can come up with well-defined media strategy based on competitor's analysis.
More cost-effective and a bigger team of creative heads means a broader view and the ability to test more hypotheses
Often helps define a brand's long-term goals, suggests edits to the strategy and brand image.
Has a bit lengthy creative approval processes, needs an explanation about the company's mission and branding.
Can have communication issues because of different time zones and cultural barriers.
Conclusion
A Consumer report forecasted that US consumers' average time with media would reach 13 hours, 35 minutes by the end of 2020. And so, it is essential for media planners to develop a solid and cohesive media plan before launching any ad campaign. It ultimately saves time and money and ensures memorable content delivery to the right people.
Out of different media types, owned media is more preferred to take charge of a brand's message and growth. Even though many brands nowadays lean more towards digital media, traditional ones still play an essential role in a healthy media mix. For instance, McDonald's, which is known for quite a distinctive approach to advertising and marketing, uses a combination of print, digital, and TV ads to appeal to a large audience. Likewise, with effective media management, brands can use multiple yet laser-focused ways to reach customers without coming across as heavy-handed.

About The Media Planning Survey
GoodFirms surveyed 506 business owners and marketing experts to discuss media planning strategies.
The participants were 52.8% of males and 42.3% of females. The age distribution among the research contributors was - 69.4% of Millenials, 19.6% of Generation X, and 11.1% of Baby Boomers.
These respondents belonged to various sizes of companies - 91.5% of Small Businesses (1-249 employees) and 8.5% of Medium Businesses (250 to 499). And their business model was - Online (39.3%), Brick and Mortar (36.8%), and Hybrid (21.5%).
Leave comment
Your email address will not be published. Required fields are marked *
Author Info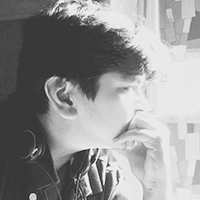 Nathan Sebastian
Content Writer at GoodFirms