TaskFreak
Open source project management web application.
Visit website
TaskFreak! is a simple but efficient web based task manager written in PHP. It's an open source application, free to download. Its main goal is to make project management efficient while kept easy. GTD compliant (learn more about GTD), easy setup with MySQL or SQLite (PHP4 and PHP5 compatible), simple and easy to use (outrageously user friendly), order tasks by priority and deadline, organize by project and context, absolutely free & open source.
Construction
Human-resources
2 Industries
Screenshot & Video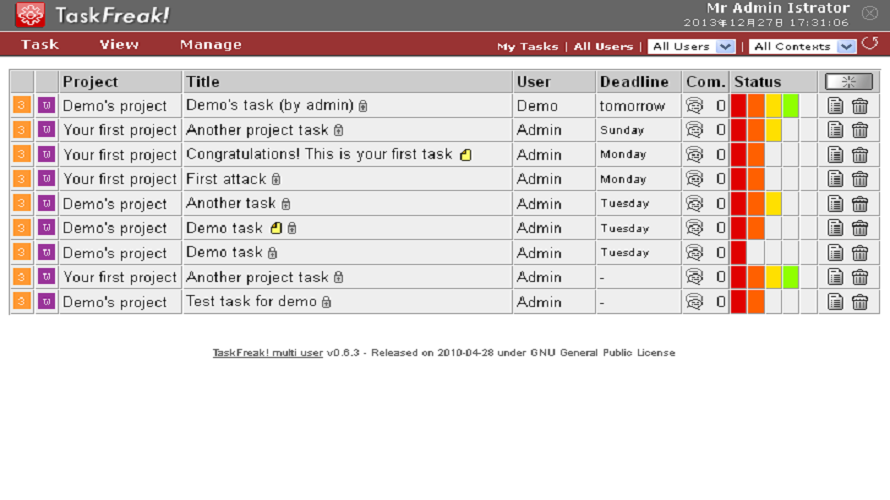 LICENSING & DEPLOYMENT
Proprietary

Cloud Hosted

Web-based

Windows

Mac

Linux
TaskFreak Core Features
Collaboration Tool
Portfolio Management
Progress Tracking
Project Budgeting
Project Planning
Project Scheduling
Reporting
Task Management
Time Tracking
Alerts/Notifications
Collaboration
Dashboard
Expense Tracking
Project Tracking
Project Planning
Reporting and Forecasting
Task Management
This profile is not claimed
Do you own or represent this business? Enter your business email to claim your GoodFirms profile.