3sitservices
Redefining the tech world with great innovations!!
Visit website
We are a full fledge mobile and web app development company with a special focus on developing and delivering the most robust and flexible custom software to clients of various business verticals. 3S IT Services is an offshore custom software development company based out of India. Our expertise lies in creating high-quality, innovative custom software solutions for businesses of all sizes as well as ERP, CRM, LMS, WEB Development Services, Website Design.
Certifications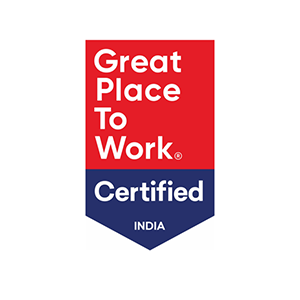 India
3S IT Services Kalkaji, G 26 LGF New Delhi
,
Delhi
,
Delhi
110019
+91 9319436476
Focus Areas
Service Focus
15%
10%
10%
10%
10%
5%
5%
5%
5%
5%
5%
5%
5%
5%
Mobile App Development
Web Development
Software Development
Web Designing (UI/UX)
E-commerce Development
Mobile App Development
15%
Web Designing (UI/UX)
10%
E-commerce Development
10%
Cloud Computing Services
5%
Client Focus
Medium Business
Large Business
Small Business
3sitservices Reviews
All Services
Web Development
Relevance
Most Recent
Rating: high to low
Rating: low to high
Write a Review
shivani studio
Posted 4 months ago
Website Design & Development
Review Summary
3sitservices provides excellent website design and development services. Their team is highly skilled and experienced in creating attractive, professional websites that meet clients\' business needs. Here are some key highlights: • Strong Design - Their designers understand visual aesthetics and create modern, eye-catching web designs that align with clients\' brands. Graphics, layouts, and color schemes are well thought out. • Custom Solutions - They work closely with clients to understand their specific requirements and goals for the website.
Describe your project in brief
My project is basically related to website design & development for my website in the digital marketing niche so I have given this project to 3sitservices for the development of the website and they provide me with good results till now. My website is under development all teams are very supportive and provide day-to-day updates.
What is it about the company that you appreciate the most?
On time 24/7 support
What was it about the company that you didn't like which they should do better?
nothing like this
Shagufta Saifi
Posted 4 months ago
Exceptional Website Project: Transforming Your Online Presence with 3s IT Services
Review Summary
My overall experience with the best website services provided by 3s IT Services was nothing short of exceptional. From the initial stages of the project to its completion, every step of the journey was marked by professionalism, creativity, and a deep commitment to customer satisfaction.

To begin with, the onboarding process was smooth and effortless. The team at 3s IT Services guided me through the initial setup, taking the time to understand my goals and aspirations for my website. They asked thoughtful questions and listened attentively, ensuring that they had a clear understanding of my vision.

Once we delved into the website-building process, I was amazed by the user-friendly interface and intuitive design tools. Despite my limited technical knowledge, the platform made it easy for me to bring my ideas to life. The drag-and-drop functionality allowed me to customize and tweak various elements, creating a website that truly reflected my brand identity.
What was the project name that you have worked with 3sitservices?
Website Designing
Describe your project in brief
We are thrilled to present a transformative website project offered by 3s IT Services, designed to elevate your online presence and empower your business or personal brand. This project is an opportunity to establish a captivating and effective digital footprint that will resonate with your target audience and drive meaningful results. Our team at 3s IT Services understands the critical role a website plays in today's digital landscape. Whether you're a budding entrepreneur, a small business owner, or a creative professional, we believe that a well-crafted website is a powerful tool that can unlock immense opportunities. With our project, we aim to provide you with a remarkable online platform that reflects your unique identity and captivates your visitors from the moment they arrive.
What is it about the company that you appreciate the most?
There were many aspects of 3s IT Services that I truly liked, but if I were to choose the most standout feature, it would be their exceptional customer support. The level of dedication and attentiveness they displayed towards their customers was truly remarkable.
What was it about the company that you didn't like which they should do better?
They are suggestions that could enhance an already great service. 3s IT Services excelled in many areas, particularly in customer support, ease of use, and providing a comprehensive set of features. Their commitment to customer satisfaction and continuous improvement gives me confidence that they are receptive to feedback and always looking to enhance their services.