4IRE is a leading blockchain development and consulting company, since 2023 a part of 4IRE Group - a global tech partner providing both services and white-label products in FinTech, IoT, DeFi, Blockchain, and GreenFi.
Leveraging 13+ years of experience, we have become a long-term strategic partner helping with a full range of services required for launching innovative FinTech and Blockchain solutions.
4IRE is an official partner and integrator of Chromia blockchain and a member of the Parity Substrate Delivery Partners Program.
Our products and solutions:
- White label NFT Marketplace
- Carbon Credit Marketplace
- ProcessMix (lowcode platform which speeds up the development of defi products
- ABLE Microfinance
- ABLE Scoring
- Crypto Launchpad
- Crypto Messenger Bank
- Blockchain Indexer
Blockchains we serve:

- EVM-compatible blockchains (Ethereum, Binance Smart Chain, Polygon, Avalanche, CELO, Fantom)
- NEAR Protocol
- Solana
- Polkadot
- Sui
- Aptos
- Corda
Our contribution: participation in multiple hackathons (including Web3 summit), development of the open-source projects for ETH Community, co-organized the international community dedicated to the distributed governance called Dgov.
Contact [email protected] to get a project quote.
Certifications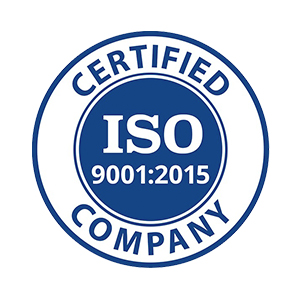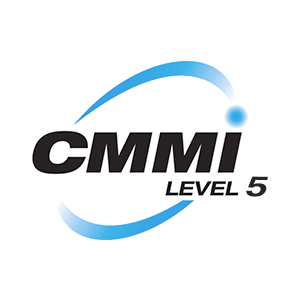 Ukraine
Gogolivska
,
Kyiv
,
kyiv
01054
+380971116754
Estonia
Kesklinna linnaosa, Tuukri
,
Tallinn
,
Harju
19-315
Focus Areas
Service Focus
Blockchain Technology
Web3
Mobile App Development
E-commerce Development
IT Services
Client Focus
Small Business
Medium Business
Large Business
4IRE Executive Interview
Visit Profile
Please introduce your company and give a brief about your role within the company?
I'm a CEO at 4ire labs, a blockchain delivery agency with the offices in Kyiv and Stockholm. We specialize in custom fintech and blockchain development and consulting services.
How does your company differentiate itself from the competition?
4ire Labs contribute lots of efforts in developing Innovation networks in NORDICS. We're developing the Fintech Innovation Network in Sweden. It offers access to connections with an experienced Nordic Community. This is the best way to keep the greatest experts connected together and engaged . We primarily focus on Fintech and Banking where we use innovative technologies like Blockchain and Data Science. Currently, we have rather good presence in Nordics, and due to great recommendations we've started work with the local Banks and project funded by government entities. We differ from other companies by contributing a lot to developing Innovation Networks in Nordic that is very important for the local customers.
What industries do you generally cater to? Are your customers repetitive? If yes, what ratio of clients has been repetitive to you?
We're focusing on fintech and banking industries ( around 70 %) , but we're not limited. Among our clients are companies from the following industries: MedTech, Retail, Security but mainly we have fintech companies as our team has strong expertise in payment apps development and integration of Open Banking API, delivering the banking software solutions.
Due to launching our own product solution called Datrics.( AI platform for the enterprises and tech professionals), we helps the FinTech companies to build the ML models with the automated deployment process. The business value: experimenting with models, prototyping, and self-service analytics faster with template pipelines, creating APIs, and forecasting dashboards in a couple of clicks that would help them to cover such cases as fraud detection, crossing system etc without hiring the DevOps, backend engineers, Data Scientists.
Please share some of the services that you offer for which clients approach you the most for?
We've been working with the solid enterprise client on blockchain integration for over 4 years. We also like to to researches and deliver the open-source projects funded by Grants for ETH community. Our services include custom software development & consulting services, protocol development, Blockchain DevOps, Strategic consulting, Custom Financial software development. We also conduct the design sprints for the early-stage startups needed better idea validation, understanding the product-market fit, and initiate the dev phase based on the compatible tech solutions. Each case depends on the needs and requirements. For smaller companies we suggest design sprints to test and validate their ideas. Enterprise clients usually have their own on-site development teams, so in these cases, they need high-level architecture and vision, and we provide them with consulting.
Which platform do you prefer to use when developing a blockchain application? Why?
It depends on the task. If we speak about enterprise permsissioned networks then hyperledger and quorum are good. Hyperledger suits better for banks as it provides very convenient auth system (certificate authority) that is very convenient to use withing traditional banking infrastructure. But it has issues with running it in production, as it needs a lot of development and DevOps effort and time. (See our article about running hyperledger fabric in production for green gas)
Quorum is good because there is a Kaleido which covers all needs in running blockchain in production. But it's not very convenient for enterprises as it's a completely different technological stack that needs to be adopted for uses with the enterprise infrastructure. But with new ethereum java client developed by pegasys things become better.

If we speak about the creation of DApps or DeFi - Ethereum is very good as there are a lot of tools which allows to create DApps apps very fast. Also DeFi ecosystem is very good in Ethereum.

If we speak about gaming - we suggest NEAR protocol, lightning-fast sharded blockchain with perfect security and smart-contracts developed in RUST.
What tech stack and tools do your developers use?
Smart-contracts:
Ethereum: Solidity + Truffle + Drizzle + Zeppelin
NEAR: Wasm
Substrate: Rust + EVM - based contracts
Hyperledger: typescript + js + golang (if needed)
Front-end:
Reactjs, Vuejs, Nuxtjs
Back-end:
Node.js + express, python + flask or django
Are open source, decentralized protocols going to be more significant than their web equivalent?
Not sure that I we can measure the impact of decentralized protocol over their web-equivalent and I'm not sure what web-equivalents are you asking about? If we speak about centralized exchanges over decentralized or traditional finance over DeFi - centralized protocols will be more significant for the next 5 years.
What scalability and throughput challenges are there with blockchain? What solutions would you suggest?
Open decentralized protocols are growing fast, new fast and scalable protocols appearing: Polkadot, cosmos, NEAR - already launched their mainnet but they are not fully decentralized yet. I think they will emerge in 2020. Probably some of them will occupy the niche of decentralized computational platforms or probably true-serverless solutions where users will pay for transactions instead of servers.
If we speak about challenges, these technologies are still on the early stage and not well-tested on the millions of transactions. There is a lack of development materials and APIs changing very often. This makes the technology to be risky for the enterprises.

If we speak about Blockchains version 1.0 (BTC) and 2.0 (ETH) of course there are scalability challenges (remember CryptoKitties game and the stucked ethereum network and the huge gas price)
Will the success rate of ICOs be better or worse than tech start-ups?
We believe that the most interesting projects will be devoted to develop the blockchain ecosystems like Aztec protocol for fast Web3 privacy or open-source wallets for ETH community. Currently. We don't believe in ICOs and probably enterprise clients will be interested in assets tokenization or security token offering ( STOs) in upcoming years.
What are the key factors that you consider before deciding the cost of a project?
The main factors are the length of the project, its difficulty. Till providing the quotation, we also dive deeper into the business requirements as it is the current for suggesting the compatible tech solutions.
What kind of payment structure do you follow to bill your clients?
Normally we work under the pre-payment basis for each iteration. When we start the consulting stage, our clients pay for the retainer based on the estimated hours needed for the Solution Architect allocated on the project. After design sprint or workshop, we usually allocate the dedicated teams and bill our clients for the dedicated teams on the pre-paymnet basis.
What is the price range (min and max) of the projects that you catered to in 2019?
We have solid project that are funded by government entities and corporate banks. The average price range of the projects are 50-300K. If we talk about the FinTech or blockchain startups, it was around 25- 100K.
4IRE Clients & Portfolios
Key Clients
Rarible
Ondo Finance
Agendo
Weway
Velas
4IRE Reviews
All Services
Blockchain Technology
Mobile App Development
Relevance
Most Recent
Rating: high to low
Rating: low to high
Write a Review

Nazarii Nazaruk
, Head of PR at bvblogic
Posted on May 07, 2020
Payment application
Review Summary
We received a request from our client for a payment application with the invoicing system.
The client had an idea for the project. He provided our team with some references, but we realized, that our partners from 4ire Labs had similar projects in the past and decided to contact them. The main goal was to deliver the ready product to the client and keep transparent relationships with him.
We're working with 4ire Labs for the last few years. During this period we'd successfully collaborated on several projects. 4ire Labs team has solid expertise in fintech development, and we decided to involve their experts in this project.

4ire Labs team has started from a Workshop with their Solution. During this workshop, they developed architecture design and project road map with the detailed tech requirements as well as UX design for the app. The team consisted of 6 people in total: 1 Solution Architect, 2 full-stack engineers, UX/UI designer, QA Specialist, and PM.

The client has tight deadlines, so it was really important to provide the best options in the shortest period of time. The 4ire Labs team provided prompt responses. They were responsible for the full development from scratch. Their team provided all the needed support and resolved all issues quickly during the development process.
All communication was handled by their Solution Architect, who was responsible for the delivery. The development process was divided into 2-week sprints. The team used the Slack channel and GitHub for communication and knowledge-sharing.

4ire labs is our partner for a few years. During this time we have worked together on several projects and all of them were successful. They are very responsive and reliable. All our clients were impressed with the experience of their experts. We hope to continue our productive collaboration.


Harsh Jani
, The Captain at Captain Bitcoin
Posted on Feb 06, 2020
Very competent ; High quality ; Great experience
Review Summary
I have been working with the 4ire Labs team for a few months now and they have been an absolute pleasure to work with. Not only are the team highly talented but also very accommodating.

They understood our requirements from day one, were able to deliver at strict timelines and carried out high quality work.

The best part of the experience was their ability to implement changes at high speeds. As with any startup, we frequently changed our minds, and they were able to implement these change in an effective manner.

Would highly recommend.
Lucas Arrefelt
, CTO at Maîtres
Posted on Jan 31, 2020
Excellent team and expertise!
Review Summary
I've had the opportunity of working with 4IRE Labs on several different occasions and projects and it has always been a pleasure. It's a team consisting of driven and competent people and with the ability to quickly allocate more resources if needed, you can trust that your project gets delivered on time with high quality.