Abhi Content Writer
The Best Content Writing Company in Kolkata
Visit website
Abhi Content Writer was founded by Abhishek Chatterjee in 2012 along with 4 juniors from Techno India Salt Lake Campus at a tiny space in Karunamoyee, Salt Lake. Over the last 7 years, through arduous and out-and-out committed service, it is currently the most popular content writing company in Kolkata.

The journey was started with a limited workforce; however, soon enough, Abhi Content Writer became an extended family of 18 full-time employees, 13 part-time freelancers, and the family is still expanding. Some of the notable clients we have served include Zee TV, Birla INSTITUTE, Kuchina Chimney, Anmol Biscuit Limited, CLATapult, Eastern Railway of India, ONE Direction EDU and multiple others. With more than 350+ clients across the country and beyond, in the short span of 7 years, the start-up company has grown immensely. Abhi Content Writer always strives to manifest excellence.
Certifications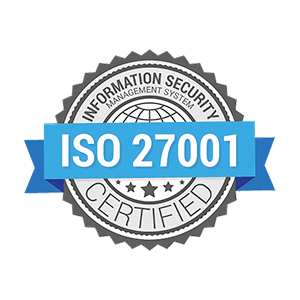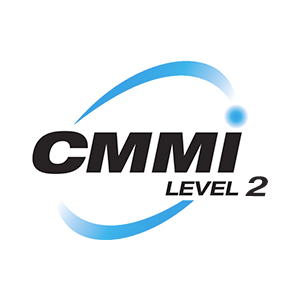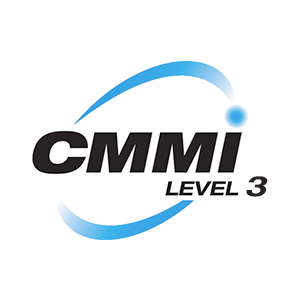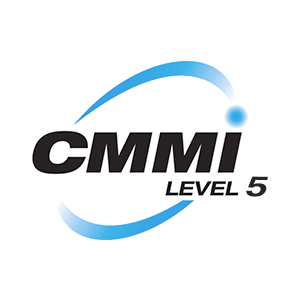 India
Ground Floor, 349, BE Block, Salt Lake, Sector 1
,
Kolkata
,
West Bengal
700064
+91-9163224466
India
Sector 92 Plot number 73, Patel Marg, Mansarovar
,
Jaipur
,
Rajasthan
302020
+91-9163224922
Focus Areas
Service Focus
Digital Marketing
Writing Services
Web Development
Maintenance & Support
Client Focus
Small Business
Medium Business
Abhi Content Writer Executive Interview
Visit Profile
Kindly share your feedback on how GoodFirms has been doing so far in increasing your visibility among potential clients.
We have been enlisted on GoodFirms for a long time now. It is indeed one of the best websites where you would get lots of visibility as a brand. So, happy to be associated with GoodFirms for such a long time now.
Please introduce your company and give a brief about your role within the company?
Abhi Content Writer is the pen name I used back in my college days, where I started my online journey just to earn some pocket money to manage my daily expenses. During those days, hardly anyone knew what's content writing or SEO in Kolkata. Later within a year or so, we got a tremendously positive response from our clients, and this was when I got my agency registered officially. We started our journey from a tinny room in Salt Lake, Kolkata, with only 4 employees, and today, we have an 1173 Sq.Ft. Office in Kolkata, branches in Jaipur, planning to open another branch in Delhi and Nagpur by the end of 2020 with work resources jumped from 4 to 35 in numbers approximately.

Abhi Content Writer has a vast client base working directly with Indian Railways, ZEE TV, Anmol Biscuits, Raymond, Vedantu, Birla Institute, Zomato, Travel Triangle. Kuchina Chimney and many more leading agencies in India and abroad.

As the CEO and Founder of Abhi Content Writer, I focus heavily on agency tie-ups, creating new ideas for our premium clients, leading their digital growth via numerous campaign planning, looking after the expansions of our branches in new cities and so on.
Mention the objectives or the parameters critical in determining the Digital Marketing Strategy for a client.
I have been in this field since 2012. Earlier it was all about sales and Google ads for sales. But now, the customers have become extremely smart, hence rather than focusing on sales, we should be giving away real value and in return, we'd be able to gain a massive boost in our customer base. So I'd say,
1. Less direct marketing, focus more on offering value through your campaign
2. Understand the client's intent/ requirements and then plan the strategies according to it.
3. Have a grip on the ground level before creating a strategy for our client. Many people rush towards Google ads or Facebook ads without even doing proper research about the client's company or their product. So the best way to run a successful campaign would be to understand your client's field first from ground level, try pointing out issues that their customers face, and finally come up with a digital marketing campaign that offers solutions to those problems.
How does your company differentiate itself from the competition?
Most of our competitors focus too much on random email marketing, cold calling, and quick Google Ads for clients. We, on the other hand, focus on our SEO campaign to hold top 1-2 spots in Google in all the cities where we have our branches. In this way, we eliminate the monthly rental cost for marketing, and rather we're creating a digital asset that brings organic and authentic clients at regular intervals. Also, we kept our rates a bit on the lower end considering the other agencies making sure our clients can experience a premium level service at an affordable rate.
What industries do you generally cater to? Are your customers repetitive? If yes, what ratio of clients has been repetitive to you?
Almost everything, especially education, travel, online marketing, real estate etc.

Yes, being in the content marketing field is a blessing in disguise, Meaning you'd be settled for a long, long time since its a monthly recurring campaign that drives sales as well as traffic organically to the client's website. Hence all our clients would love to have our content marketing campaign on a regular basis.

Well, I would be honest here; other than 1-2%, we can retain all our clients since day 1. I'd proudly say, our first client from 2012 still works with us even after 8 long years. It speaks volumes of our client retainers percentage.
Please share some of the services that you offer for which clients approach you the most for?
Our services are
Content marketing
Content writing
SEO services
Website design and development
Graphic designs
Content writing courses
SEO courses
What do you find to be some of the most critical factors for running a successful agency in the field of Digital Marketing?
In my opinion, I would say, hard work, staying up front with creative ideas where you have to understand how the market trends will be in the coming months and prepare your strategies according to that. Most importantly, knowing what's your employees are cooking, funny, but true. You have to have a connection with your lower-level employees and understand their issues, and then try to solve it as soon as possible.
What are the key factors that you consider before deciding the cost of a project?
There are a few areas that we consider before sending a quotation, and some of them are,
The time frame of the project completion
How many resources we have to use
No of modifications may be required
Market rate of the products
What kind of payment structure do you follow to bill your clients?
We take advance payment for any order value below $500, and more than $500; we take part-wise payment. We have a clear refund policy, so if anyone is not happy with our service, then they will get their money back.
What is the price range (min and max) of the projects that you catered to in 2019?
Minimum monthly project value is approx $300/ month/ project to max 2800$/ month/ project.
Name a couple of activities that you think to provide the best ROI in terms of benefit/impact when it comes to different areas of Digital Marketing.
Being listed in GoodFirms one of the best digital space to be
Creating a personal brand across social media platforms such as FB, LinkedIn, Instagram, Google helps in gaining authority as an agency.
SEO
Abhi Content Writer Reviews
All Services
Digital Marketing
Web Development
Relevance
Most Recent
Rating: high to low
Rating: low to high
Write a Review
Abhi Content Writer is the best content writing partner for us
Review Summary
All our SEO articles are being written by Abhi content writer and their SEO content writing team. amazing guys to work with. We started in 2014 and still associated with the agency
What is it about the company that you appreciate the most?
1. amazing team player 2. knowledge in SEO content writing 3. best in content planning
What was it about the company that you didn't like which they should do better?
1. weekend they are completely off even on urgency you'll not get them

Abhi Content Writer is the best website content writer in India
Review Summary
I own a beauty blog since last 2 years but then i could not get someone who will write my webpage content in a proper way and this is where i was searching for website content writer in Google. Then, i found out about Abhi content writer, content writing company in Kolkata. I got connected with him well and then, he and his team took the website and got all the pages done properly. really happy to see a hike in website ranking due to amazing website page writing
What is it about the company that you appreciate the most?
1. A very good work environment 2. All employees are extremely friendly 3. Quick project completion 4. Low budget for most customers
What was it about the company that you didn't like which they should do better?
1. Hire more employees 2. Should be available on the weekends for urgent work
Abhi Content Writer is a life saver content marketing agency in Kolkata for SEOs
Review Summary
My company CLATapult have been one of the premium clients of Abhi Content Writer for a long time now. We ordered them approx 100000 words of articles per months for our website www.clatapult.com. Abhi and his team have been instrumental in offering high quality SEO optimised articles on a regular basis. We never have any issues with this agency so if you'd ask me how they are, i would say, surely the best content writing company in kolkata.
What is it about the company that you appreciate the most?
1. Extremely honest with the work 2. Time wise submission 3. 0 copy issues 4. Creates unique formats that cant be found anywhere else.
What was it about the company that you didn't like which they should do better?
1. Man power for sure 2. Working on the nights or weekends
Nilay Thakur
, Head of Digital Marketing at Tech Exactly
Posted on Mar 03, 2020
Very Worst experience from Abhi Content Writer
Review Summary
Very Worst experience from Abhi Content Writer. They have not delivered the content on time. In fact, they have not replied to my emails or call. Attached a screenshot. The owner of the company is very unprofessional.

Please refund my money.
Abhi Content Writer the best content writing company
Review Summary
Abhi content writer is truly the best content writing agency in Kolkata , Jaipur today. They are phenomenal with their digital marketing skills, content writing service and now seo campaigns. I just loved working with these guys.
What is it about the company that you appreciate the most?
Their working methods and strategy
What was it about the company that you didn't like which they should do better?
More team members