AgileTech Vietnam is a quality software company in Website/Mobile Apps, Blockchain Services, AI - Big Data Services. With a talented team and lean process, we have built many products and become the technical partner for startups in whom millions of US dollars were invested.
For websites - mobile apps, we have built e-commerce, travel, healthcare, real estate, Uber for X, VR - AR apps & website. We are technical partners of Luxstay (considered as Airbnb Vietnam), the top 5 e-commerce platforms in Vietnam, Uber of X startup who has the biggest market share in Vietnam, etc.
For blockchain services: we have done projects base on Ethereum, Hyperledger Fabric, Hyperledger Sawtooth, Tendamint. We have improved the performance of Hyperledger Fabric 10 times, Sawtooth 02 times. We are building a loyalty system based on Hyperledger Fabric; Smart contracts, Dapps. At a higher level, we have consulted many blockchain firms'​ CTO for their projects.
For AI - big data, our products are chatbox, recommendations system, data center, Customer Lifetime Value Cycle, Revenue Assurance System, Image Processing, etc.
AgileTech's Highlights:
- 5 years.
- 30+ Partners.
- 50+ Successful Projects.
AgileTech's Awards:
- 1st prize in Startup Weekend Hanoi 2013
- Speakers for many international & national events
For more information about AgileTech, please visit: http://agiletech.vn
Certifications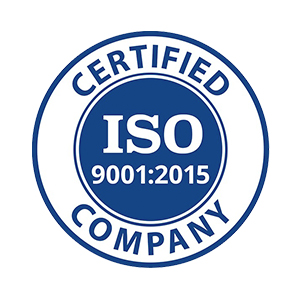 Vietnam
Nhan Hoa
,
Ha noi
,
Hanoi
10000
(+84)934537698
Focus Areas
Service Focus
Mobile App Development
Web Development
Blockchain Technology
Artificial Intelligence
AgileTech Vietnam Clients & Portfolios
AgileTech Vietnam Reviews
All Services
Mobile App Development
Relevance
Most Recent
Rating: high to low
Rating: low to high
Write a Review
Founder
Review Summary
AgileTech is the best I've worked with so far (been doing this for 8 years across many development companies). They provide trustworthy, reliable service, and some of their developers are highly collaborative and even more passionate than the developers I work with full-time (currently work at TikTok as a Product Manager). They are also highly connected to the rest of the tech eco-system in Vietnam, and have connected me to some great designers.

If you want great developers at a fair cost, AgileTech is the way to go. I'll be continuing to use their services and hire more developers as I quit to focus full-time on the app I made with them - something I've only been able to do due to them.
Osmound Jacobs, M.S
, Operations Supervisor at Anheuser-Busch
Posted on Jun 17, 2019
Novame review
Review Summary
People in AgileTech are great to work with. They are talented and creative team. During the whole process, we understood eachother very well so problems are solved very quickly. Also, we are happy to see that they are delictaed programmers who are 100% into the work. Even after finishing the product, they still keep the promise to maintain the stability of the application to satisfy users.
Also, We've been cooperating with AgileTech for over 3 years. Before that, we had been strugling a lot with obsolete software structure. Since our cooperation with AgileTech, we could solve all technical problems that internal technology teams couldn't handle. Currently, AgileTech is still maintaining our mobile application and website by ensuring its stability and modify it according to users' need.
What is it about the company that you appreciate the most?
what we love most about this company is the follow up of the project after completion to maintain the stability of our Mobile App
What was it about the company that you didn't like which they should do better?
Currently, no issues and satisfied with the job done.