AlterEGO is an international human-centric company that helps achieve business goals through technology since 2008. We are engaged in websites and complicated high-loaded online stores development, introduction of corporate portals, CRM/ERP-systems, business automation and prognostication tools. We have an expertise with regular and highload websites (up to 100 million prices in e-commerce project).
Our specialists develop on PHP+MySQL/PostgreSQL/NoSQL (such as Redis or MongoDB) on the backend and React + Redux + JSS on the frontend.
We possess penetrating expertise in the e-commerce projects, financial services and logistics systems engineering.
Portugal
Lisbon
,
Lisbon
,
Lisbon
1000
+351932260594
Ukraine
Chalova str., 22A
,
Chernivtsi
,
Chernivets'ka
58018
+380507007572
Focus Areas
Service Focus
Web Development
E-commerce Development
Robotic Process Automation
Web Designing (UI/UX)
Maintenance & Support
Client Focus
Medium Business
Small Business
Large Business
AlterEGO Clients & Portfolios
Key Clients
Artwinery
Spaitech
TiYO
MODERN EXPO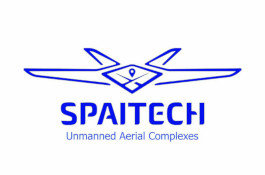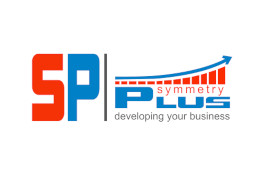 AlterEGO Reviews
All Services
Robotic Process Automation
Relevance
Most Recent
Rating: high to low
Rating: low to high
Write a Review
Vika Sinitsa
, COO at Kompas Touroperator
Posted 4 months ago
Business processes, CRM system
Review Summary
Thanks to their technological solution, our business has become much more organized, efficient, and competitive. We highly recommend AlterEgo to anyone seeking a reliable partner for business process automation and optimization. They truly care about their clients and strive for high-quality standards and success.
What was the project name that you have worked with AlterEGO?
Automation of business processes and setting up a CRM system
Describe your project in brief
We, Kompas Touroperator (travel company), would like to express our sincere gratitude to AlterEgo for their work in automating our business processes and setting up our CRM system. It has been an amazing partnership that has brought us good results and improved our efficiency. From the very beginning of our collaboration with AlterEgo, we were impressed by the professionalism and expertise of their team. They carefully studied our needs and requirements before developing a customized solution that perfectly fits our business. Through the automation of our business processes, we have significantly reduced the time spent on performing routine tasks. Our team can now focus on more strategic and important aspects of our business, which has positively impacted the quality of service we provide to our clients. Furthermore, the setup of the CRM system has allowed us to greatly improve customer data management and increase our productivity.
What is it about the company that you appreciate the most?
AlterEgo has demonstrated a high level of expertise and understanding of our needs. Their team has always been open to our questions and suggestions, and they have been prompt in addressing any inquiries. They have also provided us with competent training and support to ensure that we can make the most out of the new system.
What was it about the company that you didn't like which they should do better?
we didn't find
Shawn Lemon
, President at The Digital Organizer
Posted 6 months ago
Great Pipedrive Build-Out.
Review Summary
I had an amazing experience working with AlterEGO to set up my Pipedrive CRM, and I couldn't be happier with the outcome. Artem, the person I collaborated with, was fantastic. Artem took the time to really understand what I needed for my CRM. He asked all the right questions during our interview, making sure he got the full picture of my sales templates and flow. It was clear that he knew Pipedrive inside out, as he effortlessly transformed my requirements into the system. He even added automations that were exactly what I wanted.

Throughout the process, Artem kept me in the loop, providing regular updates and seeking my input. He was quick to respond to my questions and made sure I was involved at every stage. The end result blew me away. AlterEGO and Artem not only recreated my existing sales setup in Pipedrive, but they also made it even better with clever automations. Now, my CRM works like a dream, streamlining my sales processes and saving me loads of time.

If you're in the market for CRM setup and customization, I can't recommend AlterEGO enough. Artem's professionalism and attention to detail were exceptional. They really listened to what I needed and delivered a solution that exceeded my expectations. Thanks, AlterEGO and Artem, for an outstanding job in helping me optimize my sales processes with Pipedrive CRM.
What was the project name that you have worked with AlterEGO?
Pipedrive CRM Build-Out
Describe your project in brief
Build out Pipedrive based on my current customer journey and templates I originally created in Asana.
What is it about the company that you appreciate the most?
The follow-ups were fantastic.
What was it about the company that you didn't like which they should do better?
I honestly can't think of anything.