We are a team of keen designers & developers and we gave us a name Awakeen Studio Pvt. Ltd. We are working solely and only on Augmented Reality(AR) & Virtual Reality(VR) and Game Development. Our journey was started with the thought to provide the best designing and development services in the AR & VR. We help you to transform your business by creating digital products with innovative ideas and amazing designs.
India
725, iSquare Corporate Park, Science City Road, Sola
,
Ahmedabad
,
Gujarat
380006
+91 8000078378
Focus Areas
Service Focus
AR & VR Development
Game Development
Mobile App Development
Client Focus
Medium Business
Small Business
Large Business
Industry Focus
10%
10%
10%
10%
10%
10%
10%
10%
10%
10%
Advertising & Marketing
Art, Entertainment & Music
Education
Awakeen Studio Pvt. Ltd. Executive Interview
Jatin Vaghela
Founder & CEO
Visit Profile
Please introduce your company and give a brief about your role within the company?
Awakeen Studio Pvt. Ltd. was established in mid-2019, the company was started with highly creative and enthusiastic young professionals with the vision to generate good business volumes by hitching up the magic of emerging technology like AR/VR. We are delivering the needs of tomorrow today. We are a team of talented, well-groomed engineers, and creative designers with the latest innovative ideas and concepts. We are one of the most promising & fastest growing AR/VR Development Companies all over India whose foundation is laid on maximizing business with minimum resources.

I started life as a software developer, worked with various companies like L&T, Collabera. After some time I found my core interest in Gaming and I started learning Unity3D, right now I am holding 5+ years of experience with Unity3D. Won several Unity hackathons and right now leading a gaming studio called Awakeen Studio Pvt. Ltd.

My experience working agency side and client side has driven a passion for creativity, but my focus is on producing demonstrable results through innovative ideation. I like to be accountable and I'm strategic to the core.

Outside of work, I'm passionate about disconnecting from screens and reconnecting with the real world. That means rock climbing, camping, hiking, kayaking, mountaineering, running, scuba diving, and... board gaming with friends and family.
What was the idea behind starting this organisation?
Awakeen Studio Pvt. Ltd. is providing client services and we are creating awesome content in-house as well. As a service provider, my goal is to be a part of my client's success journey. Also, I am transforming Indian culture and values through emerging technologies. AR/VR & Gaming are not just technologies but it's a passion for us, for each team member of Awakeen Studio.

Our mission is to provide emerging technology services to all types of businesses, either it's big or small. We focus on bridging the gap between the client's business model and their customers with cost-friendly technology. In a very short duration, we have earned the trust and respect of a wide range of organisations from fast-moving startups to already established brands by providing them the solution for their business needs through our services.
What are your company's business model–in house team or third party vendors/ outsourcing?
We are having a team of 20+ professionals who are working in-house with us. Apart from that we are right now connected with 5+ outsourcing firms who are in direct contact with us 24 X 7.
Our business model is simple and effective, Here I would like to show the process which we are following.
Here is our developing model which we are using for every project. Our Business model totally depends on how our developing model works.
We used to divide projects into suitable milestones and our business model totally works accordingly, so it won't create trouble part at our side or consumer side.
How is your business model beneficial from a value addition perspective to the clients compared to other companies' models?
I would like to say our business model is flexible and easy to adopt for new as well as our existing clients. I would like to demonstrate a glimpse of the model as below.
First, we are going to have NDA signed before starting any procedure to secure both pieces of information from both sides.
The next step is requirement gathering and Analysis.
After proper analysis we used to divide projects on a milestone basis, depends on project, we also use sometime AGILE methodology to get things done in a proper way.
We used to get payment from clients on a milestone basis, so it will relief him/her as well for the expenditure.
Once project is developed successfully, we used to give maintenance free for 30 days of time. After that period service will be paid
So, this is going to be best part to divide whole chunk into slabs, and this is how we are valuable and different from others.
What industries do you generally cater to? Are your customers repetitive? If yes, what ratio of clients has been repetitive to you?
We generally cater to Entertainment, Educational, Medical, Auto-Mobile, Real – Estate, Travel and Tourism, Banking and Manufacturing.
Yes, clients are repetitive and their ratio is 75-80%.
Mention the objectives or the parameters critical in determining the time frame of developing a mobile app.
The major challenging part regarding the time frame of the mobile/web app depends on requirement gathering. If requirements are properly analyzed and if those things are properly documented that we can achieve tasks/development scenarios in a given time frame. So better take overall understanding of project and create scope accordingly so we can meet the time frame.
How much effort in terms of time goes into developing the front end and back end of a mobile app?
If we are considering any mobile app, 40 percent of the overall time will be needed for frontend of the application, and the rest 60 percent is for the backend.
What are the key parameters to be considered before selecting the right platform for a mobile application?
There are various key parameters, those are considered for choosing the right platform like time frame, client's budget, the technicality of the project.
Depends on the above we used to decide any cross-platform would be better or native approach.
Which platform do you suggest your clients to begin with when they approach you with an idea (Android or iOS) and why?
If clients want to create an AR app that would work for both android and iOS, I would suggest the Unity3d platform is the best match.
If any non-AR app is there then we can choose Xamarin depends on the complexity of the project
Android or iOS, Native or Hybrid — which platform is best to use to build your app? What are your recommendations?
I would say that totally depends on requirements of the client. If the client's requirement is not fulfilled by the hybrid approach, Native is the only solution there which remains.
What are the key factors that you consider before deciding the cost of a mobile application?
Before deciding the cost of the mobile platform, we consider two factors

Is it a one-time development app or?
Is it kind of a product for the client?

Depending on that we cost everything to our end client, as definitely if the client wants to build a product, we have to provide certain resources for maintenance as well as trouble shooting whenever they need
What kind of payment structure do you follow to bill your clients? Is it Pay per Feature, Fixed Cost, Pay per Milestone (could be in phases, months, versions etc.)?
Depends on the client's requirement we use to follow two bill methods

Fixed cost
Pay per hour based on milestones
Do you take in projects which meet your basic budget requirement? If yes, what is the minimum requirement? If no, on what minimum budget you have worked for?
We are not only working with large businesses only. We have multiple clients with Small and Middle cap business. Startup and small-cap businesses don't have millions of dollars budget but if we like the ideas and the project scope we will prefer to give the best from our end. So we don't have any minimum requirements. We are love to work on the client's highest budget like USD 500000 budget but we have completed USD 500 projects with the same enthusiasm. We also provide completely free consultation to clients where we discuss the requirements and challenges etc.
What is the price range (min and max) of the projects that you catered to in 2019?
In 2019, our projects ranged from 500 USD to 50000 USD. Almost 90% of the projects we did in 2019 ranged between 10000 USD to 20000 USD.
Which business model do you suggest to your clients enabling them to generate revenue from mobile applications? Why?
The business model for every client is different, depending on their requirement. So for example, if we create any game for android and iOS then we would suggest the client go with ad revenue and in-app purchase for his/her revenue model.
Awakeen Studio Pvt. Ltd. Clients & Portfolios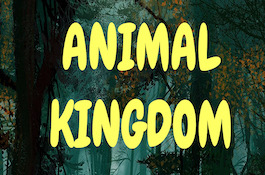 Awakeen Studio Pvt. Ltd. Reviews
All Services
AR & VR Development
Relevance
Most Recent
Rating: high to low
Rating: low to high
Write a Review

Bogdan Onofrei
, Co-Founder at vimelio GmbH
Posted on Nov 08, 2021
Awesome working with them! Looking forward to do it again!
Review Summary
Really responsive team! Looking forward to do it again!

We developed a meditation app in VR for Pico Interactive devices. The team had developed it according to a previous agreed functionalities catalogue.

very professional work and top prices!
What was the project name that you have worked with Awakeen Studio Pvt. Ltd.?
Relaxation App for using in medicine
What is it about the company that you appreciate the most?
Prompt Communication in all implementation steps was a permanent way to work.
Flexibilty in implementation and understanding when something needed to be changes
What was it about the company that you didn't like which they should do better?
Know how on developing on Pico devices could be improved.
Great experience
Review Summary
Very professional, committed, and knowledgeable. I will definitely hire again and had no complaints, had a wonderful and pleasant experience working with them.
Great workers, happy for the job.
Review Summary
Pleasent and timing job. Reliable and confident. It was a please work with you.
What is it about the company that you appreciate the most?
Reliable and timing.
We've found in Awakeen Studio Pvt Ltd. a long-term, reliable partner for future growth.
Review Summary
We were using reactnative based mobile application, before couple of years we came to know about Augmented Reality based mobile app. In July 2018 we came to know about Awakeen Studio, they've an amazing demo of AR app which is exactly we were looking to re develop. So we asked them to customise our application in AR like demo and they did very well.
What is it about the company that you appreciate the most?
Their understanding of our project is outstanding. They've delivered much more than we expected or required them too. Working with them has proved to be the correct decision.
What was it about the company that you didn't like which they should do better?
It's been a good experience so far, and we don't see any required improvements. We're pleased with their effort and support.
Company Response
Awakeen Studio Pvt. Ltd.
Thank you so much, Austin for your feedback.:)
Posted on Mar 09, 2020