axiusSoftware
Award Winning Mobile APP Development Company
Visit website
Incorporated in 2013, axiusSoftware is an Award Winning, ISO 9001 & 27001 certified Mobile APP and Software Development Company. We offer digital solutions to startups as well as to small, medium and large enterprises across 15+ countries.
With 97% repeat business, we aim to Build Long-Term, Value Centric Relationships with our Clients & Partners.
We specialize in the following areas:
Mobile APP Development
Web APP Development
Custom Software Development
Digital Marketing
AI/ML/IoT
AR/VR & MR
Our Awards :
10 Most Promising AI Consultants by SiliconIndia Magazine
Company of the Year 2022 by TheCEOMagazine India
Brand of the Year 2022 by CSR Times
Business Excellence Award by WorldCob
To ensure the confidentiality of the project, we sign the Non-Disclosure Agreement (NDA) with our clients.
Let's discuss your project at https://axiussoftware.com/get-quote/
Certifications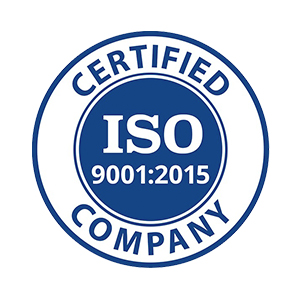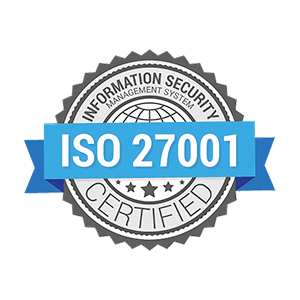 India
RDB Boulevard, 5th Floor Salt Lake, Sector – V
,
Kolkata
,
West Bengal
700091
00919831044315
China
Floor 15, Building A, China World Trade Phase III
,
Beijing
,
Beijing
100022
008617801091541
Singapore
7 Temasek Boulevard #12-07 Suntec Tower One Singapore
,
Singapore
,
Singapore
038987
006531051283
Focus Areas
Service Focus
20%
20%
10%
10%
10%
10%
10%
5%
5%
Mobile App Development
Web Development
Software Development
Web Designing (UI/UX)
E-commerce Development
Client Focus
Small Business
Medium Business
Large Business
axiusSoftware Executive Interview
Visit Profile
Kindly share your feedback on how GoodFirms has been doing so far in increasing your visibility among potential clients.
GoodFirms definitely has always been the best and trusted B2B platform. We have been able to reap the benefits on multiple occasions. The virtual online marketplace which was held last year truly deserves lot of appreciation, especially during this challenging time.
Please introduce your company and give a brief about your role within the organization.
axiusSoftware is a Software Development and Digital Consulting company with a registered office in China. We have a registered office in India, as well. We have been in business for more than 6 years. We partner with clients to provide digital solutions, services, and consultancy to simplify and transform their businesses. We are an Experienced, Agile, and Dynamic Team with the right blend of Domain and Technical Knowledge.

My role, as Co-Founder of our company, along with my Co-Founder, Kiki Li, is to provide visionary leadership to build not only a customer-oriented organization but also an employee-centric organization, keeping our company's vision, goals, and objectives at the forefront.
What is the story behind starting this company?
A Dream and Market Potential. I come with 20+ years of IT experience and have worked for Global top IT MNCs out of which, 12+ years have worked in China in leadership roles as well. Spending a substantial part of my career in China has helped me to understand China market, clients, the values and culture, and most importantly, the potential that exists, especially in the Digital space. Probably, there would have not been any other better alternatives than to start our company here in China. The journey from a "Dream to Reality", however, is never easy. I am lucky to find my like-minded Co-Founder, in this saga of starting our company, which has helped us to put on the right track. In fact, our company's Chinese name (An-Jie-Shi) was coined by Kiki.
What are your company's business model–in house team or third party vendors/ outsourcing?
Projects are mostly executed by our in-house team. In situations, where it demands to be outsourced, we work with our strategic partners, in order to add value to our clients. All our strategic partners have 10+ years of experience, with the reputation of handling large global brands.
How does your company differentiate itself from the competition?
We work in an ecosystem of different families in similar lines of businesses. While healthy competition is good to have, we do not concentrate much on competition. Proximity to our clients, maintaining a good relationship, delivering with quality as per our promise, and working on continuous improvement are the areas we primarily focus on.
What industries do you generally cater to? Are your customers repetitive? If yes, what ratio of clients has been repetitive to you?
Digitalization encompasses all industries. Hence, we work across multiple industries and open to working for any industry. We have worked/working for the Finance industry, real estate, education, logistics, medical, sports and entertainment, and others. We would also prefer to work for Agriculture and Mining Industry, where we have not ventured into yet.

If you ask about repeat business, the answer is definitely yes. As a company, we value Trust & Relationship first. Hence, for most of our clients, we are still having a multi-year continued relationship. Land and Grow philosophy is what we usually practice.
Please share some of the services that you offer for which clients approach you the most for?
Digital Marketing for China – As we know, digital and social media marketing is different here in China and requires separate skills to handle marketing for WeChat, Weibo, and other social media marketing. Even SEO is preferred on Baidu. As a digital consulting company, we help and consult clients, who are willing to establish their footprints here in China, with a well-defined long-term Digital Roadmap. We also help them to execute the multi-year plan in phases.
Apart from this, clients also do approach us for Mobile Application platform development.
What is your customer satisfaction rate according to you? What steps do you take to cater to your customer's needs and requirements?
As part of our delivery, we have a process in place to conduct a Customer Satisfaction Survey. For long-term projects, we conduct every half-year, while for short-term projects we conduct it at the project end. On average, we are currently clocking at a 98.6% satisfaction rate.

Aristotle said, "Quality is Not an Act, it is a Habit". And we follow that principle. We believe that delivering continuous quality service to our clients can take us forward step-by-step and we cannot afford to compromise. We carry out continuous quality improvement reviews through our Internal Quality Checks, PMR, Project Audits including Process documentation and compliances.
What kind of support system do you offer to your clients for catering to their queries and issues?
For Clients within China, the communication process happens mostly through Wechat, which is the preferred and acceptable option, apart from calls and emails. For clients outside China, it is usually through MS Teams and emails. Apart from that we also use Basecamp for easier communication with our clients.
What kind of payment structure do you follow to bill your clients? Is it Pay per Feature, Fixed Cost, Pay per Milestone (could be in phases, months, versions etc.)
It depends on the nature of the project and the type of engagement. If the project is a fixed price, is usually split into multiple payment milestones aligned to delivery milestones. We also work on dedicated monthly or yearly mode engagements as well with a minimum commitment period.
Do you take in projects which meet your basic budget requirement? If yes, what is the minimum requirement? If no, on what minimum budget you have worked for?
We have a very streamlined process to arrive at a project's overall effort, schedule and cost. As long as, we can justify ourselves internally, on the overall project effort and cost for quality delivery, we go ahead and take up the project.

It is not only whether it meets our basic budget requirement or not, but it also depends on other factors as well. For example, the brand/logo of the potential client, the market from where the potential client belongs, and our aligned strategies for that market.

axiusSoftware is currently focusing on the African market, hence our pricing and penetration strategies are different for Africa when it comes to taking up new projects.
What is the price range (min and max) of the projects that you catered to in 2020?
The year 2020, was a special and challenging year for all of us. We are, however, happy that we have been able to win long-term deals, in the year 2020.
Where do you see your company in the next 10 years?
We do have our short-term, medium-term, and long-term goals in place. Our last Y-Y growth rate was 2.46%. We definitely would like to improve this in the coming few years. We plan to open an office in Africa and one more office in China within the next 5 years. With regards to technology, we would like to focus more on Autonomous Things(AuT), Voice Technology, and AR/VR along with our Strategic partners in the years to come.
axiusSoftware Clients & Portfolios
Key Clients
Ebaotech Insurance
Tsinghua University
Keystone Academy
Wiseasy Group
Kargo
Wipro China
One World Cover
Israel Chamber of Commerce China
Aristo Developers
PublicisSapient
Carrefour
Wolkswagen Automatic Transmission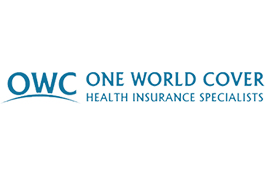 axiusSoftware Reviews
All Services
Web Development
Mobile App Development
Relevance
Most Recent
Rating: high to low
Rating: low to high
Write a Review
Director at Vetere Marketing Pty Ltd
Posted 5 months ago
Delivered an elegant technical solution for a complex challenge
Review Summary
From the very start of the briefing process the axiusSoftware team made it clear that they understood the complex technical challenges involved and were able to articulate their approach to finding a solution. They are also clear technical experts and quickly displayed a level of understanding that went above and beyond other providers we had discussed this project with.They have excellent communication and really took the lead in driving this project through each milestone. They take pride in their work - everything was always presented to a very high standard. I can recommend them highly as providers who will truly partner with you to achieve your business goals.
What was the project name that you have worked with axiusSoftware?
Mobile phone app
Describe your project in brief
Our project was a mobile phone app designed to help users with a common challenge related to aging. It required a complex technical solution while being intuitive and simple for an aging user.
What is it about the company that you appreciate the most?
axiusSoftware have excellent project management skills and the ability to drive projects through to completion with the highest level of professionalism. Being located in a different country from our team didn't hamper the project in any way and the time difference had no impact. They are strong communicators and created an outstanding technical solution for our business.
What was it about the company that you didn't like which they should do better?
I have not had any negative experiences with axiusSoftware.
Mrt Tuncer
, Regional Sales Engineer at MUBE E commerce
Posted 10 months ago
A really dedicated, friendly and helpful company that supports you
Review Summary
I had an e-commerce app developed. The cooperation was well structured from the beginning to the end. Changes on my part were implemented quickly. Communication is easy. It is important to work with a company that supports you and that you can trust, I found that here. I can also say that the company has enough knowledge to make a good app.
What was the project name that you have worked with axiusSoftware?
Mube E-commerce Appication EU start
Describe your project in brief
The completed app is now active and applied. The app will continue to be maintained and improved where necessary. Initially, the app is only active in one country, but the goal is to be active in other European countries soon.
What is it about the company that you appreciate the most?
They have the flexibility to react quickly in different situations.
They have the knowledge in this field because of the experience
Always friendly company, never saw the contrary. They are always respectfully
The company take your thoughts seriously and are ready to find the best solution with you
What was it about the company that you didn't like which they should do better?
I have really no point about what they can do better.
Michael Pennington - One World Cover
Posted on May 26, 2021
We would recommend axiusSoftware to any company that is looking for a software development partner
Review Summary
Our partnership with the team at axiusSoftware has helped us to transition to a business that is more focused on how digital tools can help us adapt and grow our business for the future. We have really appreciated axiusSoftware's guidance and support on this journey. With axiusSoftware's help we have been able to develop a number of key digital platforms that help us serve our health insurance clients better. The team at axiusSoftware is always quick to respond to our requests and we look forward to working with them on more projects. We would recommend axiusSoftware to any company that is looking for a software development partner.
Efficient Team and Quality Results
Review Summary
I have been working with Axius Software for more than 8 months now and I have enjoyed a great support from the team. From the beginning of the project, team helped us in designing modules (user-friendly) and supported in each aspect of work. Importantly, they always have brilliant ideas to sum up with the current ideas and deliver competent and competitive products in the current market. I have experienced that Axius Software designs effective back-end system for their clients, which can be accessed easily and in this technique, they are quite talented. Providing project feedbacks, finding solutions to all our problems, and managing time efficiently, Axius Software team is very professional.
Ada Zhang
, Employee at wiseasy
Posted on Jun 05, 2020
Supportive team
Review Summary
axiusSoftware provides very supportive website development services with a very reasonable price. We have considered to build longterm partnership with them.