Azilen Technologies
Powered by Engineering Excellence
Visit website
Azilen Technologies is a Product Engineering company. We pioneer in Engineering Excellence to build NextGen digital products. Our PRO engineering services are driven by agile methodologies induced within product lifecycle to catalyze the change and adapt to market innovations. Our team of 300+ PRO Engineers thrive to shape customer success in turn driving better business growth with excellence across industry innovations leveraging cutting edge technologies.
Certifications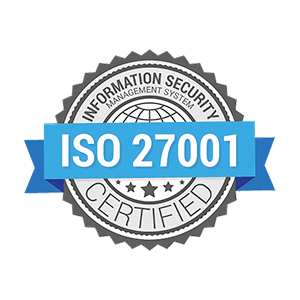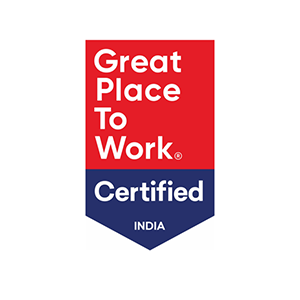 India
12th & 13th Floor, BSquare - I, Bopal - Ambali Road
,
Ahmedabad
,
Gujarat
380054
+91-79 4009 3121
Canada
6d-7398 Yonge St, 1318 Thornhill
,
Thornhill
,
Ontario
L4J8J2
United States
5432 Geary Blvd Unit #527
,
San Francisco
,
California
CA 94121
+1-989-287-9400
Focus Areas
Service Focus
Artificial Intelligence
Software Development
IoT Development
DevOps
Client Focus
Medium Business
Large Business
Small Business
Azilen Technologies Executive Interview
Visit Profile
Please introduce your company and give a brief about your role within the organization.
Azilen Technologies is a Product Engineering company. We collaborate with organizations to propel their software product development journey from Idea to Implementation and all the way to product success. Beyond keeping a perfect balance between business, and operation, and driving the growth of every stakeholder associated with our journey, my major role is building a culture of Engineering Excellence, deeply rooted in the DNA of our brand 'Azilen'.
What is the story behind starting this company?
Prior to Azilen, I successfully built a B2C SaaS product and learned what it takes to make a scalable product. Azilen is born out of this experience with a vision to help visionary entrepreneurs and enterprises to build successful products for the betterment of the community facing burning problems.
What are your company's business model–in-house team or third-party vendors/ outsourcing?
We have a highly talented in-house team who are rigorously trained for making scalable products from scratch. We do not outsource to other vendors as this is a specialized job. In other words, since we believe in taking full ownership of product success, outsourcing it to third-party vendors is not an option lying on our horizon. Be it consulting, UX engineering, development, testing, scaling, integration, migration, or security, we deploy our well-versed in-house team of certified experts and get it done in a pixel-perfect manner.
How does your company differentiate itself from the competition?
We frankly have never thought of competition. But there are majorly the mindset, thought process, and distinct ways of solving problems that set us apart from the competition. And beyond that, it is always our 3Es, experts, expertise, and experience that set us in a league of our own.
Rigorously trained engineering team for product engineering
Lean and agile teams with 15 years of overall experience
Nothing but outcome-based business models
Long-term and trust-based relationships
A product engineering mindset and thought process
What industries do you generally cater to? Are your customers repetitive? If yes, what ratio of clients has been repetitive to you?
Being a product engineering company, we generally cater to product vision, regardless of industry. However, to be specific, we mainly cater to HRTech, FinTech, Retail, and Hospitality industries. With domain knowledge and amazing product engineering tactics that fuel our commitment to delivering product success and not merely a product, we have successfully achieved an 85% of repeat business.
Please share some of the services that you offer for which clients approach you the most for.
Since we're a full-cycle product engineering company, we are sought after by product owners from across the globe for a range of services that primarily fall within our product engineering spectrum,
Idea to Implementation
Legacy Product Migration
Digital Transformation
Scaling up Existing Solutions
What is your customer satisfaction rate according to you? What steps do you take to cater to your customer's needs and requirements?
Our customer satisfaction rate is consistently at high as 90%, reflecting our commitment to providing exceptional service and meeting our customers' needs. We prioritize delivering an outstanding experience and strive to exceed our customers' expectations with the following steps…
We do not hesitate to differ with the customer's view.
Requirements are not worked upon as is. They are challenged and SWOT is prepared.
A comprehensive study of the underlying market, end users, their personas, and competition landscape.
What kind of support system do you offer to your clients for catering to their queries and issues?
We strongly believe that ongoing client feedback is essential to build and deliver what has been imagined in the first place. Thus, we proactively follow the client feedback cycle (collect, plan, implement, notify) that consists of the following initiates…
Regular daily/weekly connect
Monthly PMO connects
Quarterly stakeholder connects
Regular in-person meetings
What kind of payment structure do you follow to bill your clients? Is it Pay per Feature, Fixed Cost, Pay per Milestone (could be in phases, months, versions etc.)
We understand that every startup and enterprise has a different vision, requirements, roadmap, and also different availability of funds at different phases of the product lifecycle. Thus, we keep our pricing structure flexible and aligned with individual clients' product roadmaps.
Do you take in projects which meet your basic budget requirement? If yes, what is the minimum requirement? If no, on what minimum budget you have worked for?
We have established unique standards that have garnered high praise from our stakeholders. We place great value on the founder or product owner's unwavering passion for creating exceptional products, considering it as the only minimum requirement. Our focus lies in investing in visionary ideas rather than solely on project scale.
What is the price range (min and max) of the projects that you catered to in 2022?
In 2022, we have successfully catered to a variety of projects, from modestly sized initiatives with modest budgets to larger, more complex initiatives with significant investments.
Where do you see your company in the next 10 years?
Having a 10-year vision is quite fascinating. But what is more important is to have an actionable plan to realize that vision. While continuing to onboard the sharpest brains and embarking on the most ambitious product journeys as a tech partner, we aim to keep our momentum going for building great products by adapting to changing technology landscape and leveraging new tech innovations with the ultimate goal of helping our customers to scale.
Azilen Technologies Clients & Portfolios
Azilen Technologies Reviews
All Services
Software Development
Relevance
Most Recent
Rating: high to low
Rating: low to high
Write a Review
CFO of BRIDGEBUILDER 146 LLC
Review Summary
As co-founders of a New York based legal technology startup - we've worked with Azilen Technologies since January 2017. Azilen has been a steadfast resource for our company, helping us to translate product ideas into live applications for Web, IOS and Android. We are highly satisfied with Azilen's overall ability to implement technical solutions. The team is highly professional; they utilize good collaboration tools; they provide regular feedback and advice, and they help allocate project resources efficiently. Overall, the experience has been excellent.
What is it about the company that you appreciate the most?
Azilen's overall ability to implement technical solutions was great! Also Azilen was had great project cycle organization: managers, project supervisors and engineering staff worked well together in explaining the connection between our operational requirements and the coding/technical implementation of those concepts.
What was it about the company that you didn't like which they should do better?
Communication, at times. While the overall experience was, and continues to be, good, there appeared to be breakdowns in communication between our company & Azilen, and similar communication issues with within Azilen, and between Azilen teams working on the project. However, to Azilen's credit, once notified of the communication issue they were generally vigilant in responding in a positive manner to address the issue. Consequently, it has allowed our business relationship to continue and grow.
Svend Bøe
, CEO at Veng Norge
Posted on Dec 19, 2019
Veng
Review Summary
We are extremely satisfied with the competence technical expertise that Azilen has shown us, this is combined with great customer service.
J. Patrick Forden
, CEO at PERCEPTICON corporation
Posted on Dec 17, 2019
Excellent collaboration and development partner
Review Summary
Very satisfied with high quality of work and ability to collaborate on and accomplish complex objectives. Across all areas of mobile app development and deployment to detailed custom applications, our extended team here is reliable and delivers successful results.