Binaryfolks Pvt. Ltd.
Transforming Great Ideas Into Great Applications
Visit website
We started our humble beginnings in 2012. At that time, our founder Jyotirmay Samanta (we call him Joe), was working at Google in Silicon Valley.
Because of his close proximity with Silicon Valley entrepreneurs, we landed up with few projects for early-stage startups to architect, code and launch their SaaS-based products with the help of a solid in-house development team back in India.
Response from those first batch of clients was so positive that our clients themselves started referring us to their business peers. That's how purely from word of mouth we started getting our next round of customers.
In between Joe also moved from Google to Salesforce then to Amazon, collecting technical and business experience from some of the biggest names in the industry. This eventually helped to build world-class business and technical practices in our company which fuelled dramatic growth for BinaryFolks in the ensuing years.
Excited with the phenomenal success of the company, Joe came back to join rest of the BinaryFolks team here in India in 2015.
Though we started with a couple of startup companies, we now have a full spectrum of customers starting from startup companies all the way to large multinational companies including Fortune 50 enterprises from more than 15+ countries.
In Short, Binaryfolks is a Custom Software Development Company with a specific focus on Cutting Edge Enterprise Application Development, SaaS-based Web Application Development and Mobile Application Development.
India
DK 1207(12th floor), DLF Galleria, New town Action Area 1B
,
Kolkata
,
West Bengal
700156
+1-408-475-6464
Focus Areas
Service Focus
20%
20%
20%
20%
10%
4%
3%
3%
Mobile App Development
Web Development
Software Development
E-commerce Development
IoT Development
Client Focus
Small Business
Medium Business
Large Business
Binaryfolks Pvt. Ltd. Clients & Portfolios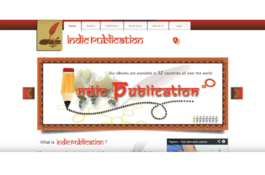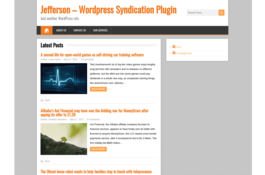 Binaryfolks Pvt. Ltd. Reviews
All Services
Mobile App Development
Relevance
Most Recent
Rating: high to low
Rating: low to high
Write a Review
Michael Stajer
, Chief Operating Officer at JJ Buckley FIne Wines
Posted on Mar 06, 2019
"Commitment, Communication and Trust" - these three factors make them stand out.
Review Summary
BinaryFolks helped us automate our wine marketing workflow which in turn increased our conversion rate, reduced man-hours and uncover hidden markets. BinaryFolks' enthusiasm and team effort summed with great client rapport and flexibility is commendable. One of the best things about working with BinaryFolks is that during any production crisis if you need them, they will be there for you no matter how busy they are. They have a robust team that is technically sound. They always find time to look into new things for us and have demonstrated a real willingness to react quickly to change. They are also class apart when it comes to communication.

Marius Iversen
, Daglig leder og konsulent at Nordic Mobility AS
Posted on Jan 23, 2019
Under promise but over delivery and technically excellent
Review Summary
We wanted to develop an OS manager application that enables enterprise users to update their OS with a reasonable degree of checks and automation. BinaryFolks built an application on top of EMDK that runs in the background to identify if there is an update available for the OS. What impressed me the most is that EMDK despite being a relatively new platform to BinaryFolks, but not only did they pick it up very quickly, but they also achieved a very good command over the platform and was able to build advanced functionality on top of it. I most admire BinaryFolks' professionalism and expertise. This is a team that is very flexible and easy to work with. They met our needs, appreciated our vision, and brought our goals to life.