Cartoon Mango
We Transform your Idea into Great Product
Visit website
Cartoon Mango is a multidisciplinary design and development studio specialising in User Experience Design, Web and Mobile Application Development, Enterprise AI and ML, Blockchain, AR/VR Application and Digital Transformation.
Since our inception in 2014, we have delivered Enterprise applications and Consumer products used by millions of users. As a young organization, we strive to exceed client expectations to achieve high standards of excellence through strategic planning and execution.
Certifications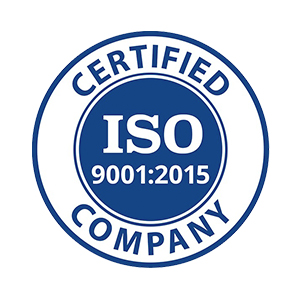 India
43, Millers Rd, Kaverappa Layout, Vasanth Nagar, Bengaluru, Karnataka
,
Bengaluru
,
Karnataka
560052
+919952361618
Focus Areas
Service Focus
20%
20%
15%
15%
10%
10%
10%
Mobile App Development
Web Designing (UI/UX)
Web Development
App Designing (UI/UX)
Blockchain Technology
Client Focus
Medium Business
Small Business
Large Business
Cartoon Mango Clients & Portfolios
Cartoon Mango Reviews
All Services
Web Development
Relevance
Most Recent
Rating: high to low
Rating: low to high
Write a Review
Mathivanan S, Co-founder at Pixto
Posted 4 days ago
Exceptional Product Development Partner - A Game-Changer for My Business Rating
Review Summary
From the initial consultation to the final product launch, Cartoon Mango demonstrated their professionalism and a deep understanding of both the business and technical aspects of product development. Their team was proactive in guiding me through every step of the process, ensuring that my vision was brought to life with utmost precision.

The communication throughout the entire project was flawless. The team at Cartoon Mango kept me informed at every stage, promptly addressing any questions or concerns I had. They were always available to discuss ideas, provide valuable feedback, and offer creative solutions to overcome challenges. Their transparency and collaborative approach made me feel like a valued partner rather than just a client.

Their exceptional service, communication, and exceptional results speak volumes about their commitment to client success.

Thank you, Cartoon Mango, for your outstanding work and for going above and beyond to make my vision a reality!
What was the project name that you have worked with Cartoon Mango?
Re- define the Photographer workflow
Describe your project in brief
Pixto helps Photographers to grow their business by simplifying the process from Client Proofing to Delivery.
What is it about the company that you appreciate the most?
I absolutely loved Cartoon Mango for its incredible team, exceptional product thinking skills, technical expertise, extensive business knowledge, valuable suggestions, and efficient work approach.
What was it about the company that you didn't like which they should do better?
Overall, my experience with Cartoon Mango was positive. However, if I had to mention something I liked the least, it would be that they occasionally pushed beyond my initial vision, requiring additional discussions and adjustments.
Anonymous
Posted 6 days ago
They're the perfect vendor for us — they have experience working in a wide range of industries
Review Summary
Cartoon Mango Digital was posed with this challenge to deliver a product that would change the way how photographers and their clients interact. This meant that they didn't just have to outdo their aesthetics, look and feel of the website but also the functionality of the product. The UI/UX had to be fresh and not something that felt too out of place, a product that is also self-explanatory and something that doesn't need tutorials to access it. The backend of the product had to be built to handle a vast number of files and record feedback from clients and make the entire process smooth. We were happy to see that Cartoon Mango delivered above and beyond the scope of the project. We had a product that exceeded expectations with visually stunning aesthetics and top-notch functionality.
What was the project name that you have worked with Cartoon Mango?
Platform Dev for B2B SaaS Photography Company
Describe your project in brief
Cartoon Mango handled development services for a B2B SaaS photography company. The goal was to develop a platform that provides a simpler and smoother way of photo proofing.
What is it about the company that you appreciate the most?
The team had vast expertise is understanding what a saas product like ours required and they have explained the required design and tech strategy customized to our product, considering the operations and scale of our business requirement. They have a great team of expert developers and designers and we had a great time working with them, as the entire design and development process was a collaborative
What was it about the company that you didn't like which they should do better?
Our collaboration was more than just a success. We are glad to have found long-term partners to help us in this journey. We have no complaints as of now and would look to continue working with them soon
Manjhunath KR, Chief Executive Officer at Cotton Monk
Posted 4 days ago
We hired Cartoon Mango to develop and implement ERP applications and automation solutions
Review Summary
Cartoon Mango conducted an analysis of our existing manufacturing process to identify areas for improvement and potential opportunities for automation. Based on the findings, they helped to implement an ERP system that integrated various systems and data sources, such as inventory management, production scheduling, and financials. Cartoon Mango also helped Cotton Monk to develop digital applications to support their manufacturing process, such as mobile applications for inventory management and production tracking.
What was the project name that you have worked with Cartoon Mango?
ERP Solution for Textile Manufacturing Company
What is it about the company that you appreciate the most?
We found that Cartoon Mango's most impressive and unique quality was their ability and process to understand our business needs and tailor their solutions to fit our needs. Initially they have spend time to understand our existing manufacturing process and identified the areas for improvement and potential opportunities where automation is possible.
What was it about the company that you didn't like which they should do better?
Are there any areas for improvement or something they could have done differently? Overall, we were very satisfied with the services and solutions provided by Cartoon Mango. One area for improvement can be related to the timeline of the project.