Codestore Technologies Pvt Ltd
Leading Technology Solution Provider
Visit website
CodeStore consists of a team of proactive senior professionals in:
* Asp net Zero Development - Angular, MVC
* JavaScript Development- AngularJs, Angular2-5, Telerik, Kendo, Infragistics, SPA
* Front End Development
* Web Development - Full Stack
* Dot.Net Web Development
* Dot.Net Core Development
* Windows Application Development
* Mobile App Development - Cross-Platform (Xamarin, Ionic, React Native, etc.)
* Android App Development
* iPhone/iOS App Development
with 10+ years of experience in development of complex large-scale applications and services in various domains like Energy, Healthcare, e-Commerce, Logistics, Online marketing, and Education. Microsoft certified developers: C#, JavaScript, XAML Frameworks: ASP.NET, ASP.NET MVC, WCF, WinForms, WebForms, WebAPI, SignalR, SPA, Telerik, Kendo UI, AngularJS, KnockoutJS, Xamarin forms, Xamarin Android & iOS. Javascript: jQuery, AngularJS, Knockout, Polymer, Kendo UI, Gridster, Grunt, Angular forms. HTML: HTML5, CSS, Twitter Bootstrap Data layer: MS SQL, SQLite, MySQL, ADO.NET, LINQ, Entity Framework, NHibernate
Version Control: Git, SVN, TFS, VSOnline API: PayPal, Facebook, Twitter. Cloud: Azure, Amazon AWS. UI/UX Technologies: Adobe Photoshop, Image Ready, Flash, CorelDraw, Adobe AfterEffects, Fireworks, HTML, XHTML, HTML 5, Dreamweaver, Twitter Bootstrap, AJAX, JavaScript, jQuery, Node.js, Knockout.js, Backbone.js, Angular.js, jQuery Mobile, Responsive/Fluid Designs
Digital Marketing: Search Engine Optimization (SEO), Search Engine Marketing (SEM), Social Media Optimization (SMO), Pay Per Click (PPC), Online Advertising, Content writing, Affiliate Marketing, Link Building, Internet Brand Management and Search Engine Reputation Management, Email Marketing, Blog Writing, Articles Writing, PR Promotion, Brand Promotion, Facebook Page Promotion, & Twitter Page Promotion
Certifications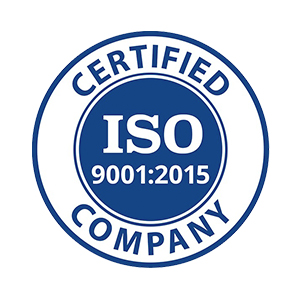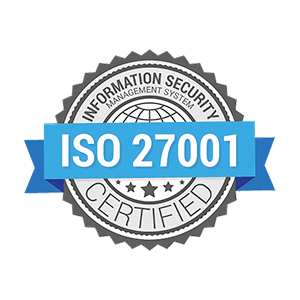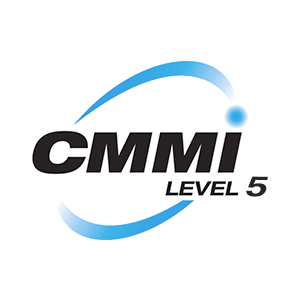 India
Suite-616-617, 6th Floor, Tower B-A-40
,
Noida
,
Uttar Pradesh
201301
+917838800475
Canada
7030 Woodbine Avenue, Suite 500
,
Markham
,
Ontario
L3R 6G2
United States
1390 Market Street, Suite 200
,
San Francisco
,
California
94102
+1 (213) 814-3550
Focus Areas
Service Focus
10%
10%
10%
10%
7%
5%
5%
5%
5%
5%
5%
5%
5%
5%
5%
3%
Mobile App Development
Web Development
Software Development
E-commerce Development
IT Services
Mobile App Development
10%
E-commerce Development
10%
Cloud Computing Services
5%
Artificial Intelligence
5%
Codestore Technologies Pvt Ltd Executive Interview
Visit Profile
Please introduce your company and give a brief about your role within the organization.
CodeStore was started in 2017 by 5 people when I decided to overcome the challenges of the industry and tried to solve the real-time problems. CodeStore Technologies is a software development company made of developer experts. We focus on Web app and Mobile app development, consulting, and outsourcing to ensure the best services and support to our clients.

We are the ideal technology solutions partner who adds value to our client's business with experience in analyzing complicated business processes and turning them into simple software applications. I am the CEO of CodeStore Technologies Pvt Ltd. I manage the company's overall operations from delegating and directing agendas to manage the organizational structure and communicating with the board.

Our Services
We build all kinds of Apps for the industries like:
Healthcare
Education
On-Demand
Social Networking
Travel
Finance
Food
Fitness
Logistics
E-Commerce
What was the story behind starting this company?
Initially, when I started my career I faced challenges by myself as a developer. The companies were not hiring from Tier 1 and Tier 2 colleges, which was an obstacle for people like us. At that time students were not properly aware and there was a gap in the curriculum. After working in the industry for like 4 years, I realized every company was looking for the best developers and was ready to give the platforms to their employees.

Then the time came, and it struck me to start with my own company. I quickly realized that the demand for such services was constantly rising. It was the perfect time to set up CodeStore. I started with 5 people in my team, and now we are a team of 70+ Codestorian. We are always looking for new people to join in and grow with us.
What are your company's business model–in house team or third-party vendors/ outsourcing?
CodeStore works on an in-house team model, we have a team of 70+ employees including quality designers, HR team, digital marketers, quality assurance team, and developers!

We also work on Fixed cost and T&M (Time and Material) for both hours-based and monthly-based.
What are your company's business model–in house team or third party vendors/ outsourcing?
CodeStore Technologies serves Startups and SMEs all over the globe to build purposeful and effective technology solutions that upgrade our client's businesses.

We are giving the best to our clients in the ways of:
NDA.
Direct Interaction with the team.
Quality of services.
Flexible contracts.
In-time delivery.
Out of the Box Solutions.

We provide a planned Research and Development process that helped us in:-
Improving our sales.
Opening gates for new markets.
Enhancing brand reputation.
Finding new business opportunities.
Gaining access to new supply chains.
What industries do you generally cater to? Are your customers repetitive? If yes, what ratio of clients has been repetitive to you?
We have served the following industries:
Healthcare.
Education.
On-Demand.
Social Networking.
Travel.
Finance.
Food.
Fitness.
Logistics.
E-Commerce.
We do have repetitive and quality clients. We have 80% retention of our clients.
Our success rate is more than 90%.
Please share some of the services that you offer for which clients approach you the most for?
We offer many services like Web apps, Mobile apps, Digital Marketing, UI/UX design, Software Maintenance, Software Testing, and many more.

Most of the clients use the services of Mobile/Web apps from various industries.
Our expertise right now is in Logistics, Healthcare, ERP, and CRM.
What is your customer satisfaction rate according to you? What steps do you take to cater to your customer's needs and requirements?
Our customer satisfaction rate is more than 90%. Most of our quality clients are on a referral basis so this is one of our strengths that our clients are recommending us to other businesses as well.
What kind of support system do you offer to your clients for catering to their queries and issues?
We provide online and offline support to our clients, it depends on our clients how they want to take things forward, generally, the things take place in this flow:
Our salesperson handles clients' calls and understands their requirements.
Then the Business Analyst analyses the requirements and verification of documents and approvals for creating a contract for the client. After completing this process the main work of development starts. And we provide AMC (Annual Maintenance Support) to our clients for better services.
What kind of payment structure do you follow to bill your clients? Is it Pay per Feature, Fixed Cost, Pay per Milestone (could be in phases, months, versions etc.)
We work on the Pay per Milestone structure with all our old clients. For the new clients, we work on the Advance + Pay per Milestone system. The milestones are generally based on:
Designing- Wireframes and screens.
Development.
UAT- User Acceptance Test.
Do you take in projects which meet your basic budget requirement? If yes, what is the minimum requirement? If no, on what minimum budget you have worked for?
Yes, we have started maintaining our minimum budget of $15K from this year, 2022. We generally don't go for the projects for less than this budget but if any project has some potential or is useful for any industry, where we can solve the real-time problems, we can work on those projects despite its budget.

What is the price range (min and max) of the projects that you catered to in 2021?
Earlier we worked for a smaller budget in 2021. So, the minimum and maximum budget bracket we have worked for in 2021 were $10k to $45k.
Where do you see your company in the next 10 years?
We have entered new domains this year. In the upcoming years, we are planning to extend our domains and work globally. Collaborating with new tie-ups and partners will be the focus in the coming years to provide more options to our clients.

So, in the next 10 years, I see my team size of 1000+ with the offices present globally serving in all the industries. CodeStore will be dominating other IT Technologies and Services.
Codestore Technologies Pvt Ltd Clients & Portfolios
Codestore Technologies Pvt Ltd Reviews
All Services
Mobile App Development
App Designing (UI/UX)
Relevance
Most Recent
Rating: high to low
Rating: low to high
Write a Review
Maria Sherelin
, PHD Student at Self-employed
Posted on Feb 10, 2021
Quality Service from start to finish
Review Summary
Great services! I highly recommend CodeStore. I really appreciate the professionalism.
What is it about the company that you appreciate the most?
professionalism and experience
What was it about the company that you didn't like which they should do better?
Nothing as such
Darnell Carpio
, Project Manager at MartianCraft, LLC
Posted on Jan 28, 2021
Great work, Delivered the project before time
Review Summary
Their team is very efficient and is capable enough to handle projects of any size. Most importantly their team delivers the milestones on time with zero bugs in them. CodeStore is one of the best mobile and web app development company In India.
What is it about the company that you appreciate the most?
Their team is very efficient. Great communication skills. Professional Team-Work with a great support team.
What was it about the company that you didn't like which they should do better?
Their commitment and quality of work makes them the best in the market.
The perfect mix of Sincerity and Transparency
Review Summary
Friendly, responsible, and reliable is how I would like to describe CodeStore Technologies. We needed an application for team collaboration and the experts from CodeStore did a great job in delivering one in time. They crafted the MVP within the stipulated time-frame and then improved it to an even better solution. I would love to engage with them for future requirements.
What is it about the company that you appreciate the most?
professionalisms and experience
What was it about the company that you didn't like which they should do better?
Nothing as such