CWS Technology Pvt Ltd offers a wide range of web mobile & software development solutions. We are Recognized as TOP 25 Web & Mobile Development Company by Silicon India and ISO 9001:2015 Certified company. We are a team of 50+ engineers.
We have worked on over 350+ projects and 37,000+ Hours with job success rate of 90+ over upwork. Being one of the top 2% elance companies with a response time of less than 10 hours, client satisfaction remains our top priority. Projects executed by Cws Technology comply with standardization leading to quality & efficiency. 10 years of experience and a result oriented. Excellent HR practices eliminates the usual concern of turn overs of developers. Specific domain focused groups and technology and strive to deliver projects via agile scrum practices to ensure best delivery in shortest of delivery cycle. We are the technical leader in our arena with over 50 experts hailing from engineering, technical and management backgrounds devoted towards supplementing their knowledge with internal research and development to ensure seamless delivery.
WHY CWS:-
• We manage the project via the Basecamp project management tools.
• We strive for excellence and deliver the best results possible to our clients
• We maintain uncompromising ethics and integrity
• We continuously grow, share and learn, as the web and mobile evolves
• We communicate effectively and use client feedback for self- improvement and growth.
• Support Team available in US hours
• Follow transparent web development approach
• Daily Updates
• Quality Deliverable
WHAT YOU WILL GET:-
• High availability & Trust
• Ease and comfort of communication
• Direct communication with the developers(or project manager)
• Well defined processes and documentation
• Full safety of the source code and its ownership
• Long term & Reliable partner
CWS - "Technology Made Simple".
Certifications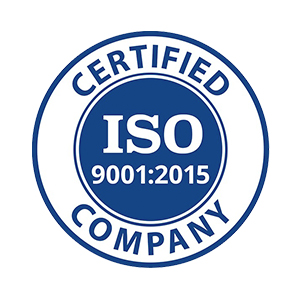 India
CWS Technology, A-53, Sector-16
,
Noida
,
Uttar Pradesh
201301
+919911399845
CWS Technology Executive Interview
Visit Profile
Please introduce your company and give a brief about your role within the organization.
CWS Technology is a leading IT Solutions and Services Company offering its expertise in custom application development, mobile application development, consulting, and staff augmentation. I am the founder and CEO of the company and my role is mainly focused on the growth of the company.
What is the story behind starting this company?
While in college, I was doing freelance work for some US companies and was getting good feedback from clients. I always wanted to start an IT company So along with my friend we started CWS in a single room to provide web and mobile development solutions, so that's how we started. The company now includes a team of 50+ programmers, designers, and analysts working full-time under one roof.
What are your company's business model–in house team or third party vendors/ outsourcing?
We are a complete in-house team, we hire, nurture and train talent and retain them, which results in the awesome software quality that we develop.
How does your company differentiate itself from the competition?
We don't call ourselves a software development company, we call ourselves a communications company, I think that's the main factor in how we differentiate from our competitors. Efficient communication with the customers and our employees is our USP.
What industries do you generally cater to? Are your customers repetitive? If yes, what ratio of clients has been repetitive to you?
We cater to all the industries be it Real Estate, Retail, Medical, Fintech, etc. Most of our customers are repetitive, 60% of our clients are repeat customers.
Please share some of the services that you offer for which clients approach you the most for?
During the pandemic, we have seen a huge surge of demand from businesses that would like to completely go online. Most of our clients approach us with the idea of moving their business online and we help them with ideas and the complete development process.
What is your customer satisfaction rate according to you? What steps do you take to cater to your customer's needs and requirements?
We are proud to say that we have a more than 95% customer satisfaction rate. On a marketplace like Upwork, our job success rate is 100% and we have done a business of over a million dollars on Upwork itself.

We love asking questions, our first step is to get to know the client and their requirement to make sure we understand them completely before starting any project.
What kind of support system do you offer to your clients for catering to their queries and issues?
We have a project management system and support system in place, where clients can interact with the team and post their queries 24x7. We try to resolve any issue within 24 hours.
What kind of payment structure do you follow to bill your clients? Is it Pay per Feature, Fixed Cost, Pay per Milestone (could be in phases, months, versions etc.)
Our pricing model is flexible, but mostly we prefer pay-per-hour and pay-per-feature.
Do you take in projects which meet your basic budget requirement? If yes, what is the minimum requirement? If no, on what minimum budget you have worked for?
We want to help the startups to float their idea into the market that's we are pretty flexible with the budget. In 2021 the minimum budget that we have worked for was $5k.
What is the price range (min and max) of the projects that you catered to in 2021?
In 2021 the minimum was $5k and the maximum was $80K.
Where do you see your company in the next 10 years?
We love solving problems, In a decade we see ourselves as the best IT solutions providing companies and most promising companies to work with as well.
CWS Technology Clients & Portfolios
CWS Technology Reviews
All Services
Web Development
Relevance
Most Recent
Rating: high to low
Rating: low to high
Write a Review
Martin Dobelle
, Partner at Athena Public Intelligence
Posted on Feb 07, 2022
Working with CWS has been a pleasure and a privelage
Review Summary
Working with CWS has been an exceptional experience. They have proven to be both exceptionally skilled and punctual. Furthermore, they offer unsurpassed value. They have been instrumental in getting my venture off the ground. It has been an A+ experience and I recommend them without reservation.
What was the project name that you have worked with CWS Technology?
App and website development for startup
Describe your project in brief
CWS has helped us build our mobile app and website. The project is 95% complete. They have fulfilled every aspect of what was originally agreed, and we have entered into a slight extension.
What is it about the company that you appreciate the most?
I have been very impressed by the breadth and depth of their technical skills.
They have been exceptionally punctual and responsive, turning action items around quickly.
Their communication has been top-notch. I have never had a communication issue with them.
What was it about the company that you didn't like which they should do better?
Given the pricing and details of our contract, I cannot think of any area where I would have expected more.
Felipe Hamame
, Web And Print Designer (Contractor) at iAnthus Capital Management
Posted on Jun 03, 2019
Citiva website redesign and launch
Review Summary
I was fortunate enough to find the CWS team on Upwork, working with Visahl and Sahibjot and his team was such a great experience. They nailed the designs I created and created the website from it perfectly. They added functionality and UI/UX based on their knowledge and experience which I would have never known to do that really gave the site a great polished professional look. Sahibjot and his team communicated excellently through Basecamp and Skype and kept me up to date on the progress so I could keep the team updated. We were able to review the site at the different build stages in order to give direction and updates and the site was built on time and budget. Like many website build outs you always run into bumps and challenges but the CWS has the know how and talent to execute and face those challenges. I will use them again and strongly recommend them.
What is it about the company that you appreciate the most?
Very responsive, professional, knowledgable and talented.
What was it about the company that you didn't like which they should do better?
I think they are very well rounded, if you want them to fix or do something different they will if you just ask.
True professional partner
What was the project name that you have worked with CWS Technology?
Advisory Mandi
Anonymous
Posted on May 24, 2019
Best team for any of your projects