We are a leading Salesforce Crest (Gold) Consulting Partner, and ISV Partner committed to providing value to you and your business by creating an amazing customer experience for you.
We are an approved Salesforce B2C Commerce Partner that aids in growing eCommerce businesses with numerous out-of-the-box features, useful tools, and commerce portals.
We are a Nintex Premier Partner who helps organizations accelerate their digitalization journey by leveraging automation.
We are a passionate team of 300+ Salesforce experts, including developers and architects, who have been helping customers build successful businesses on the Salesforce platform.
Helped 567 companies from a variety of industries to implement Salesforce successfully.
Our services include Salesforce Implementation, Development, Customization, and Integration for all the Salesforce Clouds, including, but not limited to, Marketing Cloud, Commerce Cloud, Service Cloud, Sales Cloud, etc. We also help companies to turn their ideas into Salesforce AppExchange Apps.
Helped with 300+ Sales and Service Cloud Implementations.
Successfully implemented 150+ Marketing Cloud and Pardot projects and created various Journeys & automation, including custom Journeys as well.
Expertise in implementing B2B and B2C Commerce Cloud with SFRA for more than 100+ customers.
Developed 100+ communities and set up Experience Cloud for organizations with features like login, chatbot, agent-chat, and adding 3rd party applications as a tab.
We also provide services on AWS and Google Cloud Platform.
We have expertise in various CRM domains, including Finance, Accounting, call center setup, Real estate Solutions, Professional Services, Retail, and Non-Profit.
Certifications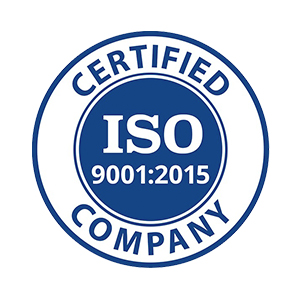 United States
584 Castro St #2120
,
San Francisco
,
California
94114-2512
+1 628 262 4010
India
Maharani Farm, 15, Gayatri Nagar B, Durgapura
,
Jaipur
,
Rajasthan
302018
+91 961 009 8885
Focus Areas
Service Focus
Cloud Computing Services
Implementation Services
Cyntexa Labs Executive Interview
Shrey Sharma
CEO & Co-Founder
Visit Profile
Kindly share your feedback on how GoodFirms has been doing so far in increasing your visibility among potential clients.
GoodFirms is an exceptional platform where businesses find like-minded B2B providers across domains. Our listing on the platform has helped us gain more reach to potential clients. We aim to further improve our business listing to reach out to the maximum target audience.
Please introduce your company and give a brief about your role within the organization.
Cyntexa is a leading Salesforce Consulting Partner in the United States, Singapore, Australia, UAE, India, and the UK focusing on providing high-quality scalable solutions to complex business challenges.

We provide Salesforce Consulting, Development, Integration, and Implementation services which are second to none. We focus on providing the best possible solution in the least possible time that acts as a catalyst for the digital transformation of an organization.

We leverage the native capabilities of Salesforce products rather than creating custom solutions using the Salesforce Platform.

Being the CEO and co-founder of Cyntexa, I look after the corporate decisions and ensure that we are continuously climbing that graph of growth by ensuring total customer satisfaction. I believe that the team is the strongest asset we have and I ensure that no stone is left unturned in empowering them and providing them with the right resources and tools.
What is the story behind starting this company?
We started Cyntexa with a vision to disrupt the way Salesforce services were delivered to the companies. We believe in providing real value to a business with top-notch solutions on the Salesforce platform to provide them a competitive edge in the market. With the help of Cyntexa, we are revolutionizing the existing ecosystem of developers and striving hard to bring empathy and compassion back for the end-user by providing our customers personalized and amazing Salesforce solutions so that their businesses can stay ahead of their competitors.
What are your company's business model– in-house team or third party vendors/ outsourcing?
We have our in-house team of 100+ certified Salesforce professionals which includes developers, architects, consultants, administrators, and MVPs. We do not outsource any of our projects. We work on a very comprehensive project methodology and have got enough experience and technical skills required for delivering the right solution to the businesses.
How does your company differentiate itself from the competition?
Not only do we focus on delivering top-notch innovative Salesforce solutions and unrivaled support to our clients to give them a competitive advantage, but we also focus on bringing back the long lost end user's empathy. These days technological advancements have led the business services to be more operational and transactional, but we at Cyntexa believe in building long-term value-based relationships.
What industries do you generally cater to?
Being one of the top Salesforce Consultants, our team has evolved from serving select industries to now catering to almost all of them. Our expertise in different Salesforce platforms and our dedication towards our work have led us to solve even the most complex business problems across industries. We provided value-based solutions to following verticals recently:
- Healthcare
- Education
- Insurance
- E-Commerce
- Retail
- IT
- FinTech
- Digital Services
Please share some of the services that you offer for which clients approach you the most for?
Cyntexa is a core Salesforce Development and Consulting Company and we provide solutions for Salesforce Implementation, Consulting, Development, Integration and AppExchange App Development Services. We help businesses to get the most out of their Salesforce orgs by implementing it in the best possible way. We have got experience of working with almost all of the Salesforce products. Some of the Salesforce clouds in which we specialize are:
➔ Salesforce Marketing Cloud
➔ Salesforce Commerce Cloud
➔ Salesforce Sales Cloud
➔ Salesforce Service Cloud
➔ Salesforce Health Cloud
➔ Salesforce Non-Profit Cloud
What is your customer satisfaction rate according to you? What steps do you take to cater to your customer's needs and requirements?
Our CSAT score is 9.75 and we have got 4.75 ratings on Salesforce AppExchange. Our clients are our utmost priority and we provide them an amazing customer experience by ensuring to deliver the right expertise required for taking their business to new heights.
What kind of support system do you offer to your clients for catering to their queries and issues?
To build long term value-based relationships, we leave no stone unturned and provide the best of the support services to our clients. When we say we take strides to bring the lost end-users empathy back, we mean it. Take a look at how we do it:
- Top-Notch Talent: We provide self-motivated and amazing professionals who know how to provide the right expertise to you and your business.
- Free Expert Assistance: You not only hire a developer or a group of top professionals, you hire the complete and united team. Our internal systems enable our Salesforce experts to collaborate and solve complex problems to provide you with the best possible solutions in the less possible time.
- 24/7 Support: Our dedication and values act as a catalyst to cater to your queries as soon as possible, with our team being ever-present to solve your problems.
- NDA and IP Protected: We are open to signing an NDA and Contract to ensure that all of your data and identity remain confidential and undisclosed.
What kind of payment structure do you follow to bill your clients?
We work on three on-demand working models to provide value and effective services to our customers. Whether you are looking for extending your team or are interested in leveraging your custom requirements to a team of certified professionals, Cyntexa has got all the expertise that you need.

Fixed Price Model - Works best for immediately starting to work on a project and deliver the working software in fixed time and at a fixed cost without any technical jargon.

Hire a Salesforce Professional - With this model, you can select the best individual from our talented pool of experienced Salesforce developers, consultants, architects, and administrators to work dedicatedly with you on your projects. We offer 3 hiring models to help you select the right fit for your requirements: Full Time, Part Time, Hourly.

Dedicated Team Model - It is designed to work best for the constantly changing and evolving requirements of the businesses. Our Salesforce experts work with you and take your inputs and considerations at each stage of the project.
Cyntexa Labs Clients & Portfolios
Key Clients
Pixely
Accolend
Abstrakt Marketing
M4B Ltd
p2k Labs
Sequel BI Solutions
London Design Works
FunnelGuage
MetricStream
DGS IFA
Trinity Systems
The Khronos Group
CIS Global
Cyntexa Labs Reviews
All Services
Cloud Computing Services
Implementation Services
Relevance
Most Recent
Rating: high to low
Rating: low to high
Write a Review
Salesforce integration with Mitingu
Review Summary
Cytexa are reliable, flexible and good fun to deal with. They keep you in the picture at all stages and stick to their time and cost commitments. We've worked with other Salesforce development businesses, but Cyntexa are the best by far.
What is it about the company that you appreciate the most?
Their integrity, flexibility and skillset - they make themselves available at unearthly hours and are always helpful and give honest advice on the best way to get the job done.
What was it about the company that you didn't like which they should do better?
Our experience so far is that they are strong across all areas.
Review on Cyntexta for Field Service Work
Review Summary
The Upwork team helped us build custom flows from Field Service into SFDC to help us achieve actions that the Field Service app does not currently support. The team communicated frequently throughout the process and had demos readily available at every step of the process. They were able to help us take huge steps towards our goals for our Field Service project and were knowledgeable in all aspects of what was achievable regarding our goals.
Cyntexa delivers satisfaction to its clients
Review Summary
The company has developed a strong team and robust infrastructure to serve its clients. Cyntexa uses best industry practices and tools to track the objectives and progress of the project. The team doesn't shy away from going the extra mile to make their clients happy.
VerifyTX for Salesforce
Review Summary
Our customers came to us wanting VerifyTX to integrate with their Salesforce. Instead of doing custom integrations for each customer, we decided to build an app on the Salesforce app exchange, and hired Cyntexa to do the work.

I mostly interfaced with Vaibhav Vyas, Business Development Manager for Cyntexa. Sometimes I would speak with Sonyia (developer).

Vaibhav is great. Very hard worker, excellent communication, and typically turns builds around quickly. We typically have the scope of the projects documented with explainer videos, and Cyntexa does a great job building exact what we need.

What did you find most impressive about this company?

Vaibhav's communication and the quality of the development work.

Devin Bostick
, Commercial Insurance Advisor at CoverWallet
Posted on Oct 07, 2019
Very nice company to work with on salesforce
Review Summary
Plugged right into slack and helped us get a lot done in a focused, budgeted enviroment.
What is it about the company that you appreciate the most?
Responsiveness, advice and understanding.
Company Response
Cyntexa Labs
Great experience, Thank you so much, Devin :)
Posted on Oct 07, 2019