Dogtown Media is a mobile app development company headquartered in Venice, California with a presence in San Francisco, New York City, Boston, and Seattle. Founded in 2011, what started as two guys on a couch dreaming up app ideas has morphed into an award-winning mobile tech powerhouse. Apps we've developed have gone on to receive millions of downloads, featured on international television programs, and transformed the relationship millions of people have with the brands they trust. At Dogtown Media, we create the mobile future.
United States
228 Main Street, Suite 4
,
Venice
,
California
90291
(888) 814-7010
United States
899 Pine St San Francisco, CA
,
San Francisco
,
California
94109
(888) 814-7010
United States
244 Fifth Avenue
,
NYC
,
New York
10001
(888) 814-7010
United States
100 S. King Street, Suite 100
,
Seattle
,
Washington
98104
(888) 814-7010
Focus Areas
Service Focus
Mobile App Development
App Designing (UI/UX)
IoT Development
Software Development
AR & VR Development
Client Focus
Medium Business
Large Business
Small Business
Dogtown Media Executive Interview
Marc Fischer
CEO & Co-Founder
Visit Profile
Please introduce your company and give a brief about your role within the company?
Dogtown Media is a leader in mobile technology for the industries of the future. Conceived as a custom mobile app development company by co-founders Marc Fischer and Rob Pope in 2011, Dogtown Media has expanded into an award-winning mobile technology powerhouse. Partnering with VC-funded startups and enterprises like Google, Harvard Medical School, and the United Nations, we create purpose-driven digital products that enable companies to innovate, grow, and rapidly bring new ideas to market. Apps we've developed have gone on to receive millions of downloads, been featured on international TV programs, and transformed the relationship millions have with the brands they trust.
What was the idea behind starting this organization?
Dogtown Media was conceived the day that Steve Jobs introduced the world to the App Store in 2008. At that point, it was clear that the future of tech was going to shift to smartphones running mobile apps. Everything started falling into place on a road trip to San Francisco with my friend and soon-to-be business partner, Rob Pope. We both knew that this new mobility system would open the floodgates for savvy, independent mobile app developers like us to turn an idea into an iPhone app. The idea to build a digital product that could be installed on millions of devices was irresistible. We saw ourselves as part of a technological revolution never before seen in history.
What are your company's business model–in house team or third party vendors/ outsourcing?
Dogtown Media is an in-house, cross-functional team of experienced product managers UX/UI designers, and software engineers that offer a full stack of technologies for the industries of tomorrow.
How is your business model beneficial from a value addition perspective to the clients compared to other companies' models?
At our core, we are driven by a methodology of problem-solving. We integrate ourselves holistically with our clients to help their organizations solve business problems that lead to the benefits of improved efficiencies and ROI. Beyond that, we act as a technical consultant to identify new opportunities that can be facilitated via the implementation of technological solutions that incorporate web, mobile, and/or cloud as required.
What industries do you generally cater to? Are your customers repetitive? If yes, what ratio of clients has been repetitive to you?
Dogtown Media adopts a client-first approach, as previously stated since we act as a technological consultant. In this way, we partner with our clients on a long-term basis to help augment their tech teams and help accelerate their technical initiatives to market. Our key verticals are Healthcare, Finance, and Robotics, with an emphasis on our expertise within emerging technological frameworks of Machine Learning and IoT.
Mention the objectives or the parameters critical in determining the time frame of developing a mobile app.
At its core, the time frame of mobile app development is contingent on the complexity of the project. Simple projects naturally take less time than complex ones. With increasing amounts of features and functionality that a particular project encompasses, the delivery time accordingly will be elongated. When we undertake to scope a specific project, the time frame is a crucial concern for us. We estimate the required resources, both time and number of software engineers that each task will take to complete. From there, we set clear expectations with the client on when each phase will be completed and the deliverables the client can expect to receive from each aforementioned phase.
How much effort in terms of time goes into developing the front end and back end of a mobile app?
Time is elastic for both front-end and back-end development. It is dependent on the scale of the project, how many features will be incorporated, and the desired functionality. The key is to analyze the scale of the project before commencement to ensure all stakeholders from both the client and vendor sides are in agreement and understand clearly the expected timelines for all relevant deliverables.
What are the key parameters to be considered before selecting the right platform for a mobile application?
Choosing the right platform is crucial to the success of your app in being able to reach your target customers and meet their needs. In our experience, there are a few key differences between iOS and Android that companies need to consider. iOS generally have higher app revenues, a streamlined development process, and high user traction within the affluent US and European markets. Android, on the other hand, has an open source platform and a larger global market share. Ultimately, the choice depends on the preferences of your customer. If you are unsure, it's always wise to cover your basis and adopt a cross-platform approach for building iOS, Android, and web.
Which platform do you suggest your clients to begin with when they approach you with an idea (Android or iOS) and why?
We don't steer our clients one way or another. During our initial discovery, we identify the attributes of the client's user base and determine the platform based on those intended users. A mobile app will only be successful if it solves the pain points of the user combined with the intuitive and well-designed user experience.
Android or iOS, Native or Hybrid — which platform is best to use to build your app? What are your recommendations?
For a mobile app to succeed it should in keeping with the needs of the intended users. That's our key concern when determining development methodologies. Where are the users are located, their income level, affinity for technology, their demographics, and psychographics, along with their predisposition towards iOS or Android, all combine to outline the deciding factors when determining the platform to use. In terms of development itself, we tend to prioritize Native as it provides a more holistic and intuitive user experience. Nevertheless, we have expanded our capabilities within cross-platform frameworks such as React Native as the user experience from Native shrinks.
What are the key factors that you consider before deciding the cost of a mobile application?
The key determinant for the cost of a project is based on the amount of time and resources that it'll take to deliver the project as per the client specifications. We will start with a client's budget and, having determined those parameters, will work backward to devise the most appropriate tech solution that meets the client's business objectives and budgetary constraints.
What kind of payment structure do you follow to bill your clients? Is it Pay per Feature, Fixed Cost, Pay per Milestone (could be in phases, months, versions etc.)
We follow a fixed cost structure that is either based on a finite amount or on a time and materials basis. If the scope of the project is clear, concise, and well-defined, we'll recommend a flat fee. If there are significant undiscovered variables, where we are required to act as the driving force for a project's vision in the role of a tech consultant, a more agile method of engagement is more suitable, based on a time and materials basis.
Do you take in projects which meet your basic budget requirement? If yes, what is the minimum requirement? If no, on what minimum budget you have worked for?
Our project criteria are centered on best fit. Budget is important but not the only criteria when determining if a client is a good fit to work with Dogtown Media. In accordance with our mission, we seek to partner with clients where see the prospect of scaling to create social impact in the marketplace.
What is the price range (min and max) of the projects that you catered to in 2018?
Our price range was quite extensive, from short, sprint based projects of $50,000 through to long-term engagements worth $1m. At the end of the day, the price is secondary to the driving mission behind our organization to use creative technology to make a positive global impact.
Which business model do you suggest to your clients enabling them to generate revenue from mobile applications? Why?
Business model inherently depends on the client's target users, which platforms those users use, their location, and a host of other demographic and psychographic traits. For example, a B2B company might find better success in adopting a SaaS model for mobile app revenue, whereas a B2C company might prefer a freemium model. We advocate on a case-by-case basis to ensure that each mobile app and the associated revenue that the client is looking to achieve is based on the behavior of their users and aligns with the overarching business goals.
Kindly share your feedback on how GoodFirms has been doing so far in increasing your visibility among potential clients.
GoodFirms has assisted us in building trust and relationships with prospects by providing a platform that allows us to showcase our previous work and capabilities, demonstrating the solutions we can devise for a prospective client. We continue to enjoy fostering a good relationship with both GoodFirms and our clients, as we strive to make an impact for their stakeholders and the world as a whole.
Dogtown Media Clients & Portfolios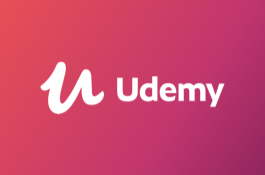 Dogtown Media Reviews
All Services
App Designing (UI/UX)
Software Development
Relevance
Most Recent
Rating: high to low
Rating: low to high
Write a Review
John Shammas
, Chief Product Officer at DriveWealth
Posted on Jan 28, 2019
Great consistency in both communication and support
Review Summary
We've really enjoyed the time spent with Dogtown and their support in our product initiatives. They have always been readily available to talk through design ideas, technical challenges, or feature improvements. Communication has always been solid, with a reliable stream of beta builds (delivered to our own devices to test out) and detailed patch notes. We look forward to working with Dogtown on more projects in the future!
Michael Paskow
, Director of Scientific Affairs and Research at National Sleep Foundation
Posted on Jan 22, 2019
Sleep Health App Development
Review Summary
Dogtown media helped to develop a new cross-platform app and web portal for a sleep health study involving insomniacs for the National Sleep Foundation. The team was reliable and developed an excellent experience for end-users. It has been a great experience working with DTM.
What is it about the company that you appreciate the most?
The team is reliable and communicative. They come up with creative solutions and are always available for any and all maintenance issues that arise.
What was it about the company that you didn't like which they should do better?
Although I am not well-versed in pricing for app development, I do feel that the pricing may have been a little too steep. That said, the work they have produced is excellent, and I'm very happy I got to work with the team at DTM.
Parker Donaldson
, Manager, Market Analysis & Project Management at Revision Military
Posted on Jan 07, 2019
Development for a Military Mobile Application
Review Summary
My company has used Dogtown Media to design the UI/UX of two mobile applications for military use. It has been a joy to work with DTM on both occasions. The team is reliable, accommodating, creative and responsive. Despite being on two separate coasts, time zones have not impeded meetings, development etc. I would highly recommend DTM for your development needs.
What is it about the company that you appreciate the most?
Fun to work with. Agreeable and open personnel.
What was it about the company that you didn't like which they should do better?
Bit more attention to detail and internal editing prior to releasing deliverable to clients. Specifically sentence structure, spaces, grammar, spelling etc.
Josh Lehman
, Executive Technical Consultant at Undisclosed Tech Conglomerate
Posted on Oct 24, 2018
One of a Kind in Development
Review Summary
I have used dozens of developers over the years...Dogtown is hands down the best. Their crew is second-to-none in skill, ingenuity and overall excellence. Not only would I recommend them, and I have, I will continue to use them on every project I can utilize their skills with.
What is it about the company that you appreciate the most?
They do not say "no." If they can't do it, they figure it out.
What was it about the company that you didn't like which they should do better?
Literally nothing. A perfect solution for customers.