DreamSoft4u Private Limited
Healthcare IT Solutions for Hospitals & Startups
Visit website
DreamSoft4U Pvt. Ltd. is India's Leading and one of the fastest-growing software development companies, established in 2003 to provide excellent services in the field of ITES. We provide Custom Software Development Services to clients ranging from hospitals, rural clinics, and blood processing agencies, individual physicians and full-service hospitals. We are offering planning, system integration migrations, and many more. Our Healthcare IT Solutions make your staff hassle-free so they can focus on patient and client requirements.
We offer HIPAA Compliant Healthcare IT Solutions:
• EPIC EMR Integration
• Medical Billing Systems
• FHIR Based Product Development
• Machine Learning and AI Chatbot
• DICOM and PACS Development
• Document Management Systems
India
8-A, Shree Gopal Nagar, Gopalpura Bypass
,
Jaipur
,
Rajasthan
302019
+91-9694422233
United States
6575 Hollis Street
,
Corona
,
California
92880
+1-949-340-7490
Focus Areas
Service Focus
20%
15%
15%
15%
15%
10%
10%
Mobile App Development
Web Development
Software Development
Web Designing (UI/UX)
E-commerce Development
Client Focus
Small Business
Large Business
Medium Business
DreamSoft4u Private Limited Clients & Portfolios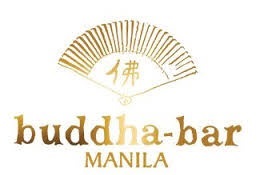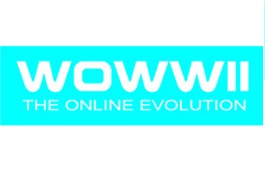 DreamSoft4u Private Limited Reviews
All Services
Mobile App Development
Web Development
IT Services
Relevance
Most Recent
Rating: high to low
Rating: low to high
Write a Review
Rick Shumway
, Chief Executive Officer at Stanford Health Care Tri-Valley at Stanford Health Care Tri-Valley
Posted 1 month ago
Development of Patient portal for our healthcare company done by Dreamsoft4u Private Limited
Review Summary
In order to develop a custom software solution that suited our unique requirements, DreamSoft4u Privat Limited thoroughly examined our existing systems and requirements. The new program was able to be effortlessly integrated with our current EHR system, guaranteeing that all patient data was easily accessible. They also created an easy-to-use mobile app that enables users to access their medical records and get in touch with their healthcare professionals from any location. At the long run, patient engagement and satisfaction have significantly increased as a result of the creation of the patient portal and mobile app. Patients can now more readily and comfortably access their medical information and communicate with their healthcare providers. This has resulted in fewer calls and visits to our offices, freeing up staff members' time to concentrate on providing care
What was the project name that you have worked with DreamSoft4u Private Limited?
Development of a patient portal
Describe your project in brief
We hired Dreamsoft4u private limited for Development of a patient portal Integrating with existing EHR (Electronic Health Record) system in mobile app version for patients.
What is it about the company that you appreciate the most?
Dreamsoft4u Private Limited competence in technology, communication abilities, and dedication to providing high-quality software left us deeply satisfied. They created a solution that satisfied our needs after fully comprehending our difficult requirements.
What was it about the company that you didn't like which they should do better?
We have no areas for improvement to suggest. Dreamsoft4u Private Limited exceeded our expectations in every aspect of the project.
Alok Singh Bhadauria
, TitleInformation Technology Analyst at Tata Consultancy Services
Posted on Aug 20, 2021
The experience working with Dreamsoft4u is great.
Review Summary
The results speak for themselves. We have a fully functional SAAS solution with several wearable and digital device integrations and a platform that delivers a telehealth solution in real-time and remotely. The short-term engagement has matured into a long-term collaboration and we look forward to working with them as we grow.

They not only showed their commitment and hard work in our project, but also helped us take care of some points that got missed by us and did not belong to their scope. It is a great help if the objective is in making the service successful, instead of just completing the project. The experience working with Dreamsoft4u is great. Thanks and please keep on the same service and accountability!
What was the project name that you have worked with DreamSoft4u Private Limited?
Healthcare Software Development: Tata Consultancy Services
What is it about the company that you appreciate the most?
Commitment and Focus on Client Satisfaction index is tremendous
What was it about the company that you didn't like which they should do better?
They can setup office at Client Site
Creative and Innovative Team with Healthcare Marketplace App Development Experience
Review Summary
Journey with Dreamsoft4u team for over 2 years was Excellent. I must say we have come a long way together and Dreamsoft4u has done a wonderful job.

At the beginning, Dreamsoft4u went into details for our requirements and came up with lot of important questions and this really helped us figure out a number of gaps in our requirements.
They has been very flexible to deal with our ad-hoc requests, which was an extremely important factor for us while developing a complex product. I definitely see Dreamsoft4u as a long-term IT partner for us.
What is it about the company that you appreciate the most?
Team's attention to detail helped to sharply define the project and its workflow, resulting in accurate and speedy deliverables
What was it about the company that you didn't like which they should do better?
I believe Dreamsoft4u has nothing much to improve but one of my suggestion to them is if they can plant a team to Client location for one such complex project.
Company Response
DreamSoft4u Private Limited
Thankyou for your time in reviewing us. We would love to work for you again in future.
Posted on Jun 14, 2021
Glenn Seymour
, ICorps Mentor at Joint School of Nanoscience and Nanoengineering
Posted on Mar 04, 2018
Features of VC Doctor Pro
Review Summary
VC Doctor Pro is a telehealth mobile app developed by Dreamsoft4U. It provides Physicians and clinicians and easy to use method of recruiting and communicating with their patients providing an archival video recording of their visit. Bundled with an onboard EMR and Billing package the app is HIPAA compliant. www.vcdoctor.com
What is it about the company that you appreciate the most?
Wide range of capabilities in the IT sector of healthcare: HIPAA compliant: Very responsive to customer needs.
What was it about the company that you didn't like which they should do better?
Greater market awareness in the North American market
Neir Firdos
, Business Development Manager at Healthcare IT Experts
Posted on Mar 01, 2018
Commited, Flexible and Knowledgable
Review Summary
Just like any other startup operating on a tight budget, designs that are not thoroughly vetted, features that are not prioritized. So flexibility in this scenario become absolutely critical to the project. DreamSoft4u understood that and provided all the needed support.

When I started with DreamSoft4u I was having fear that how my ideas, concept, HIPAA concerns can addressed and protected with a company that is sitting 1000 Miles away. Since this was my first project with them and I had my inhibitions about the ability of the team.

After working with DreamSoft4u it was my great working exp. where I can not only trust them I can be dependable for long term business relation.
Dr Jenna Paul PT MHA
, Product Consultant and Physiotherapy practitioner at EMED-HIE
Posted on Mar 01, 2018
Highly Valued Healthcare IT Company with Diversified Solutions
Review Summary
I have been working in Healthcare IT Industry since long, I had a dream to build a web and mobile based solution that can ease the healthcare for chronic care diseases with the interoperable health records by using Healthcare standards like HL7 CCDA and FHIR, so that my solution can work as add-on to EMR Systems like EpicEMR, Cerner, AllScript etc. to provide Medical Assistance Services.

I came to DreamSoft4u with this high level vision of product, I didn't had an idea to execute it. With DreamSofft4u experience in this domain they not onlly help me in mapping my business requirement into Software specification they also created Roadmap for Driving into Market.

I am very much thankfull to DreamSoft4u for their valued partnership in my venture to make it success..
What is it about the company that you appreciate the most?
Patience level in understanding the client expectations very well
What was it about the company that you didn't like which they should do better?
I would recommend them to participate in Healthcare communities to contribute their excellent ideas and thought to create a value to the HealthTech Innovations.
Blair Krause
, Marketing Manager at Outsource Marketing
Posted on Nov 23, 2017
Incomplete Project after 2 years!
Review Summary
AVOID THIS COMPANY - DS4U bid for my project with a timeline of 3 months. Now after almost TWO YEARS it is still not complete! After having a large majority of their employees leave the company due to internal management issues, my project was bounced around to 4 different project managers. In the end, they now tell me that major parts of the application that were clearly included in the original bid, are now not included and they are refusing to complete the project. So they have left me with having paid 90% of the project fees, but with nothing to show for it. They are only willing to do the bare minimum, before asking for more money. They have no consideration for the poor project management and customer service that I have received. Do not use this company!
What is it about the company that you appreciate the most?
Nothing comes to mind.
What was it about the company that you didn't like which they should do better?
They customer service and project management.
Company Response
DreamSoft4u Private Limited
This is to inform you that project has been successfully delivered to the client as per the Work Order and agreed terms and its already live. We were so much committed and delivered all Milestones of project by Last Year July and always chasing Client to look and provide acceptance of last Milestone so that we both move this project with successful launching. In regards to this we purchase separate dedicated server at our cost for Acceptance Testing to be smooth and fast delivery. This project might be client's low priority task, as he hardly comes for scheduled meetings as his attitude was very much casual. As every Software Development Company want to see their projects to be successful in regards that they put their hard work to get deliver and that's the reason always Development Company create Work Order and define Delivery Plan, the problem comes when client don't respect the work Order and start putting unreasonable demands and taking advantage. When we pushed hard to him to provide acceptance so that we release the server that we have purchased for AT he come up with unrealistic demands which is never discussed and out of scope of Work Order. He starts threating that if we guys don't accept his demand he would put negative review and create our bad image in market. I know there are professionals in industry who understand thing very well. If anybody don't respect the Work Order and Agreement on which entire Development execution Plan and deliverable are defined and scheduled, I think we should avoid such unprofessional clients. For Every Successful project Both Client and Vendor are responsible and to have very clear understanding about scope of work and execution plan we create Work Order. And very most important is very much proactive communication and understand each other very well rather than pushing things in your own way.
Posted on Nov 23, 2017