EBS Integrator
we bring development to the next level
Visit website
All our energy is focused on delivering outstanding digital experiences to every stakeholder, in an accelerated rhythm. We believe legacy systems are not a throw-out, but an opportunity, and new ideas deserve a fast-to-market approach. Re-engineering "the old" into modern platforms and implementing processes as software is the shortest path to productivity and this is what we are best at.
Alas, if this is not enough, you can always consider these reasons:
100% Delivery – 0 ditched projects;
Highly qualified team;
Full software life cycle development process;
Customer-centric delivery;
100% exclusivity for the developed business logic;
Dedicated Business Analysis and IT consultancy for new and recurring products;
A dedicated IT division for product development and maintenance, similar to in-house provisioning, without any recruitment, operational or management costs.
A to Z digitization (from process to software);
Just in time maintenance;
All of the above allows enable us to build products with a long-term shelf life, based on malleable infrastructures and iterative development paradigms.
Certifications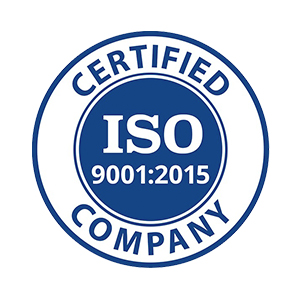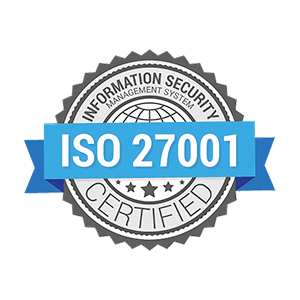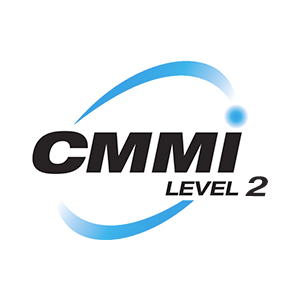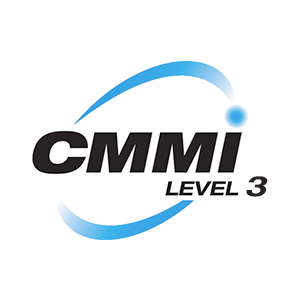 Moldova
Columna 170
,
Straseni
,
Chisinau
MD 2004
+373 22 022 096
Focus Areas
Service Focus
Mobile App Development
Web Development
Software Development
Web Designing (UI/UX)
E-commerce Development
Client Focus
Small Business
Medium Business
EBS Integrator Executive Interview
VITALIE AREMESCU
Founder & CEO
Visit Profile
Please introduce your company and give a brief about your role within the organization.
EBS Integrator is the one and only, custom software development firm that brings its' stakeholders, their user experience, workflows, and anything that resembles Digital Transformation to the next level. Our areas of expertise are high-load eCommerce platforms, business to process apps as well as FinTech initiatives.

We've deployed solutions that support millions of requests per second and manage huge repositories of Data. We've been doing that for about 10 years now, and my role here was to stir our team into the right direction while taking pointers from each of our experiences.
What is the story behind starting this company?
Our origins are somewhat humble. We kicked off our business in a 1-room flat and a suborn idea: transform business processes for the largest oncologic institution back at home (in the Republic of Moldova).

That happened 11 years ago. We carried consultancy and software development only to realize that institution had no infrastructure (neither network nor hardware) – so we deployed those included within that agreement.

This kick-off defined us as a one-stop-shop for digital transformation that delivers end-to-end Digital Transformation for those who require an optimized operational shift. The next projects grew bigger – so did our team. In the last 3 years alone, we jumped from an overall team of 25 full-stack, senior developers, to a headcount of 120 next-level professionals.
What are your company's business model–in house team or third party vendors/ outsourcing?
We operate on various models, but mostly we're providing expert teams for hire. I call it "outsourcing done right".

If you want something done right, you need actual Architect, BA, PM, PO, QA, and various other engineering roles on your side.

You can't expect one engineer to fit all those shoes – it wouldn't be right neither for your product delivery nor for our teammates.

The idea of bare "man-hours" is obsolete, so we switched to a team-subscription approach instead and for promising initiatives, we deliver equity-based partnerships.
How does your company differentiate itself from the competition?
We're the one and only company that can deliver an in-house experience with its bespoke software development provisioning. We build teams that are dedicated to a single stakeholder/project. This way, our clients benefit from an end-to-end IT augmentation team, which feels like their own. It's not what we're saying, it's what our clients say. Just check our reviews.
What industries do you generally cater to? Are your customers repetitive? If yes, what ratio of clients has been repetitive to you?
Our main focus is Digital Transformation for high load eCommerce, dedicated marketplaces, Payday Loan Providers, and FinTech. Since we're niched on high-load projects, our clients don't need to refactor/rebuild their projects each year. Though if we should consider those sticking around for maintenance; then it is a yes, about 80% of our clients are recurring.
Please share some of the services that you offer for which clients approach you the most for?
Most of our long-term accounts require IT consultancy, System Architecture Design, and in-house-like IT team augmentation.
What is your customer satisfaction rate according to you? What steps do you take to cater to your customer's needs and requirements?
We tend to be data-driven so here, I shall rely on our actual NPS with currently hits a 9 out of 10 with a 96% satisfaction rate, for all of our delivered projects, to date.
What kind of support system do you offer to your clients for catering to their queries and issues?
We're delivering phone, e-mail, and ticket-based support for all of our accounts; however, dedicated support is delivered based on ongoing Preventive, Condition-Based, Predictive, and Corrective maintenance agreements.
What kind of payment structure do you follow to bill your clients? Is it Pay per Feature, Fixed Cost, Pay per Milestone (could be in phases, months, versions etc.)
It really depends on project types, client types, and particular circumstances. We're quite flexible in that matter, however, since we're delivering Agile workflows, most of our services are either subscription-based or time vs material.
Do you take in projects which meet your basic budget requirement? If yes, what is the minimum requirement? If no, on what minimum budget you have worked for?
We don't have a minimum requirement but rather an idea-based qualification process. Given the nature of our service provisioning, a project could start at 10K EUR for consulting and 100K in development. Then again, you cannot match DX cost to a regular web development project.
What is the price range (min and max) of the projects that you catered to in 2020?
As stated before, between 10k to 500K EUR on average.
Where do you see your company in the next 10 years?
In about 10 years, we see EBS as the one-stop DX shop for high load initiatives in eCommerce, FinTech, and high added value digital transformation Partnerships.
EBS Integrator Clients & Portfolios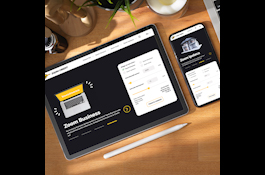 EBS Integrator Reviews
All Services
Mobile App Development
Software Development
Web Designing (UI/UX)
Relevance
Most Recent
Rating: high to low
Rating: low to high
Write a Review
They're always online, at one chat, or call away and we have never been put on hold.
Review Summary
The 80% user retention rate is the most prominent KPI of the app, while the net promoter score also boasts a positive metric. EBS has a professional team who is willing to provide honest and proactive feedback, and it's been apparent how much they truly care about the end product.

We were unsure in the beginning if this would be a one-time or ongoing collaboration, but they've since become our outsourced CTO and tech team because it's working so well.
What is it about the company that you appreciate the most?
We've worked with many agencies and outsourcing companies, but EBS stood out because they care about the end product. They've remained honest with us, and they always deliver exactly what they promise on or before deadlines. I haven't experienced this before, and especially not from an agency in a different time zone.
What was it about the company that you didn't like which they should do better?
They are based in Europe, so time zones may be a challenge if you are far away. However, our account manager is available via Skype during most hours of the day.
Nicolae Buldumac
, CEO and Founder at at Global Database
Posted on Nov 17, 2020
Best SaaS Provider in the EE Space
Review Summary
Global Database is a market leader in business intelligence. We provide company information through our online platform and integrated workflow solutions, lead sourcing, data enrichment, credit checks, and comprehensive business reports for our stakeholders. We approached EBS with a processing dilemma. We manage hundreds of gigabytes of data and have encountered production bottlenecks. We wanted to reduce our server usage costs, outages, and latency-related issues on the platform. This had to be achieved quickly to avoid customer churn.
What is it about the company that you appreciate the most?
They completely rewrote our system's architecture. Based on stakeholder feedback, they also overhauled our UX and platform interface. The clearest impact was the site's response time. Before the rewrite, processing data arrays could take up to a minute. Response times are currently less than 20 seconds per query and exceed all our initial expectations. We've also seen impressive cost savings on our server resources. On average, the new system design saves us an average of €100 per day, which amounts to a quarterly savings of about €13,000. At this rate, this project will pay for itself within 2.5 years.
What was it about the company that you didn't like which they should do better?
Nothing to add here - we're partners - if we had anything to complain about, there would be no partnership.
Best Provider for Media Software
Review Summary
They're very supportive, especially for businesses with no IT expertise. Their PM and Business Development divisions have helped us in defining requirements and delivered all the support we've required during service delivery and post-delivery. It is always a joy to work with EBS. Mostly, we've been amazed by their outgoing attitude and innovation that constantly added-up to the value they have delivered to us and our end-users. Everything we could think of was deployed in weeks (as new features) and their Project management and account management efforts made them as reliable as having an in-house team.
What is it about the company that you appreciate the most?
We're a media balance checker at a local level and have deployed several projects with EBS Integrator. The scopes varied, however, EBS Integrator's tenancy, quality of service as well as their ability to adapt to our needs has made this company as our sole digital provisioning contractor, in deploying rich media platforms, as well as Business Process Management systems.
What was it about the company that you didn't like which they should do better?
Nothing I could think of in the last 5 years. Everything is on-time / on-budget.
Best EE Outsourcing team
Review Summary
We wanted to develop an app where parents could share meaningful moments with their family, meet like-minded parents and learn how to be the best parents they can be. We plan to make Parents a staple app for parents, where they can socialize, learn and store photos and videos of their favorite life moments.
What is it about the company that you appreciate the most?
We worked closely through sprints, developing the app from an MVP to a fully functional app for both iOS and Android. The team offered design services, API development, Mobile development and testing. We highly recommend considering IM "Enterprise Business Solutions" SRL, doing business as EBS Integrator, when you're in need of an experienced software development team that delivers. As one of our provisioning partners, EBS Integrator does not disappoint.
What was it about the company that you didn't like which they should do better?
Nothing to mention here - everything went as expected.
Itay Naftaly
, CEO at at NFO
Posted on Nov 17, 2020
Best Mobile Provider in Eastern Europe
Review Summary
We wanted to create a new mobile app utility for iOS and Android to help users clean their phone gallery in a fun way. We wanted to implement complex UX/UI with animation. The backend needed to be fast and handle memory issues on a variety of devices. We wanted a high-speed app that could hold and delete large amounts of pictures and videos. We conducted an online search for skilled development companies and talked with select vendors via Skype. We chose EBS because they seemed the most professional.
What is it about the company that you appreciate the most?
We started the engagement with discovery meetings to discuss our goals and objectives. Our team provided EBS with the UX/UI designs. They tested the app before final delivery. The app went live in the App Store and Google Play Store. Their team did bug fixes and maintenance post-launch. We truly enjoyed collaborating with such a dynamic team. They delivered the product efficiently and worked hard to maximize its success. The team completed all requests in a professional manner. To that end, they took responsibility for the bug and fixed them at no cost. We had daily Skype meetings. They were polite, professional, and extremely skilled at all aspects of project design and execution. The developers implemented non-standard UX designs and memory handling. The team was responsive and meets deadlines.
What was it about the company that you didn't like which they should do better?
Can't think of anything. I hope all future projects are completed to this level of quality.
Great IT PRovisioning
Review Summary
We have been working with EBS for 3 years now and could not be happier with their service provisioning. Together, we delivered several web and mobile projects and if the opportunity should arise, there's no other provider we'd consider.
What is it about the company that you appreciate the most?
You'll definitely get a HQ product if you engage with this team.
What was it about the company that you didn't like which they should do better?
Cannot think of anything right now - they are indeed a "next-level" software provider.
Great for Visual Identity and Branding
Review Summary
Everything was delivered on schedule, without major defects - in web development, there will always be bugs, however, they managed to fix them in a timely manner. In addition to the above, this team delivered us essential branding provisioning, helping us to re-invent our identity and deliver a fresh image to each of our stakeholders. Without a doubt, EBS Integrator is my first choice for complex development projects. We've been working with EBS for 3 years now and haven't been disappointed yet.
What is it about the company that you appreciate the most?
Their time-bounded approach.
What was it about the company that you didn't like which they should do better?
nothing really.