ESKA is a team of cybersecurity professionals who can keep up with malicious actors and give your company a head start in protection from potential attacks. We persevered and kept working in the field of cybersecurity, diversifying our range of cyber-protection services. From penetration testing and monitoring of security web resources to cybersecurity awareness training and GDPR consultancy, our range of services helps organizations stay secure and avoid cyber incidents.
Our services cover the entire course of a project. From planning through development to operation, we offer holistic next-generation solutions within your budget in 2 fields:
Integration solutions for IT security and IT infrastructure
Cybersecurity Services:
Penetration testing
WordPress security monitoring
vCISO
Red Teaming
ISO 27001/27701 Audit & Implementation
Cybersecurity Risk Assessment
GDPR Compliance Audit
Cybersecurity Awareness programs
Delegate the security of your company, and therefore, your responsibility to comply with current regulations to completely avoid cyber incidents.
Certifications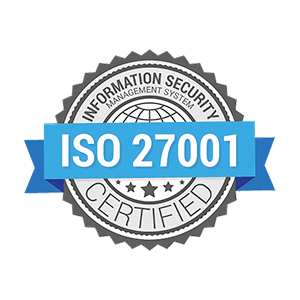 Ukraine
Hlybochytska Street 17B, office 402
,
Kyiv
,
kyiv
04050
380442471021
Focus Areas
Client Focus
Large Business
Small Business
Medium Business
ESKA Executive Interview
Visit Profile
Please introduce your company and give a brief about your role within the company?
I'm a CEO of ESKA, we focus on the software development.
How does your company differentiate itself from the competition?
We pay really a lot of attention to identify and fully absorb the vision of the future project of our customers to make sure that in the end, we will create the product that will satisfy a client 100%.
What industries do you generally cater to? Are your customers repetitive? If yes, what ratio of clients has been repetitive to you?
Mostly we work with different financial industries (banks, trading companies), the ratio of repetitive clients in our company is about 55%.
Please share some of the services that you offer for which clients approach you the most for?
Quite some customers of ours have a desire to create blockchain-based platforms with different products where people can pay using fiat and crypto.
Which platform do you prefer to use when developing a blockchain application? Why?
It depends on the client's desire, usually, we work with Hyperledger.
What tech stack and tools do your developers use?
JS, NodeJS, TypeScript, Angular, Java, React, React Native, Hyperledger, Lisk, Ethereum.
Are open source, decentralized protocols going to be more significant than their web equivalent?
Open source decentralized protocols do not have web equivalents. They have centralized equivalents.
What scalability and throughput challenges are there with blockchain? What solutions would you suggest?
Blockchain is a decentralized system. If something is decentralized then it's by definition not optimized because each operation is performed multiple times by different entities who then check the results. Doing something multiple times is more expensive then doing it once. The challenges of the scalability of the decentralized system could be summarised as "how little decentralization we can apply in each transaction so the result would still not be compromised by one of the parties". On the level of building a product that uses blockchain the challenge is to figure out the minimum of the information that has to be written into a public distributed ledger and then move the rest to a highly optimized cloud environment.
Will the success rate of ICOs be better or worse than tech start-ups?
ICO's and startups will reach an equilibrium eventually. ICO is just a way to raise funds for your enterprise that leverages projects global publicity and gives some smart tools for investment market design.
What are the key factors that you consider before deciding the cost of a project?
Length of the project, it's complexity, risks and the level of people required to complete it.
What kind of payment structure do you follow to bill your clients?
We're open to different models of payment such as like time per material and fix price.
What is the price range (min and max) of the projects that you catered to in 2018?
ESKA Clients & Portfolios
ESKA Reviews
All Services
Software Development
Relevance
Most Recent
Rating: high to low
Rating: low to high
Write a Review

Артем Клыпа
, Employee at Spectr logistics
Posted on May 13, 2020
Many thanks to ESKA for delivering a project in logistics automation.
Review Summary
Our company is spectrlogistics.com - a business in the area of car shipping. We were looking for an outsource company to design a matching engine between trucks and orders for car shipping.
The project was rapidly estimated and carefully developed and deployed. ESKA provided the best communication experience among all the outsourcing companies we met so far.
Alexander Davydenko
, Group Chief Innovation Officer at TECHIIA
Posted on Mar 05, 2020
Best of the best!
Review Summary
I have a long story of relationships with Ivan, the ESKA C.E.O.
His team provided the most extensive initial analysis and quite elaborate architectural solution which was delivered on time.

Thank ESKA for wonderful cooperation on the blockchain pilot project.
It was a huge challenge to do the project in a rapidly changing technology landscape with multiple stakeholders constantly changing their minds.
ESKA proved to be highly competent in technology, diplomacy, crisis management and stress resistance.
Vladyslav Kovtun
, CEO at Kolo Agrarhandel GmbH
Posted on Oct 30, 2019
Good, quick and responsive service
Review Summary
Yet we've done a small in-house solution for our business processes optimization and facilitation. The job was done quite quickly with good responsive communication. Looking forward to extend cooperation in new fileds.
Dmitry Chirun
, VP at Simex
Posted on Oct 07, 2019
What was the project name that you have worked with ESKA?
DDK