Ester.co formed in 2015 to deliver world-class apps, games and web experiences to clients who insist on the best. Our team of designers, artists, full-stack engineers, and DevOps are committed to establishing a deep understanding of all clients' needs through a thorough analysis of all business requirements.
We don't hang about either, we're focused on rapid iterations, we practice Continuous Intergration and feedback using the Agile Scrum process. Get in touch, we'd love to hear from you.
Certifications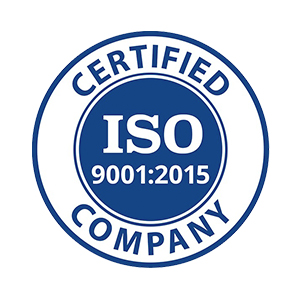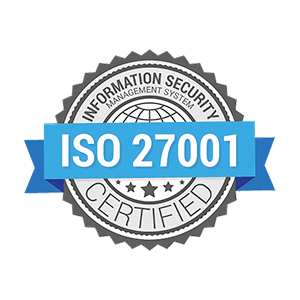 Estonia
Pae 21
,
Tallinn
,
Harju
11415
Focus Areas
Service Focus
Web Designing (UI/UX)
E-commerce Development
Web Development
Ester Digital Executive Interview
Visit Profile
Please introduce your company and give a brief about your role within the company?
My name is Arthur, and I'm CEO and Board Member at Ester Digital. We are a Creative Design Agency of 26 people working from offices located in Europe, the UK, and the US. Having a degree in computer science, I'm responsible for every technical aspect of Ester Digital. Also, I help my developers with tech audits and DevOps, etc.
What was the idea behind starting this organization?
To begin with, Ester Digital was created with my business partners from scratch in my mid-20s and has expanded from an Estonian start-up of 4 people to a company with 26 people in offices located in Europe, the UK, and the US. In other words, three business partners with very different backgrounds and expertise came together in 2015 to start a design agency with a focus on UI\UX and Web Development.
What are your company's business model–in house team or third party vendors/ outsourcing?
We design and develop everything in-house. We think that only full-time employees can be effective and creative enough to satisfy our client's criteria like speed and quality.
How is your business model beneficial from a value addition perspective to the clients compared to other companies' models?
Many US-based companies choose the outsourcing model for their businesses. As a person hailing from Ukraine, I can understand this point: this model is the most cost-efficient for American SMEs and corporations. We always choose to hire people and invest in their future at Ester: that's how we can deliver perfect results every time.
What industries do you generally cater to? Are your customers repetitive? If yes, what ratio of clients has been repetitive to you?
I wouldn't say that we serve specific industries, but we've developed a significant number of products for Travel Agencies and Startups. During the last few years, we've partnered with a number of corporations to deliver some specific services like visual dashboards, APIs, etc
Mention the parameters which are most important for you in developing a web design.
I would like to quote a friend of mine: 'We like to produce beautiful products, but what use is the beauty of form without function?' I think it perfectly explains our approach.
What key aspects do you keep in mind while developing a web design in order to enhance its usability?
We think that only the end-user matters the most. Therefore, we always try to convince our clients of the importance of balance between UX and Creativity: we know that every website has only about 15 seconds to impress its visitor.
What are the key parameters to be considered before selecting the right framework for web design?
In essence, it always depends on the clients' requirements. Here at Ester Digital we always try to stick to the latest technologies but in some cases, we use well-known and battle-proofed technologies For instance, when it comes to developing an MVP or a Proof of Concept we are always conscious of time and financial constraints thus we use standard design libraries for mobile design and engineering, or when a client wants a very simple yet stunning website we customize Bootstrap elements to fit the client's look and vision.
Which framework do you suggest your clients to go for when they approach you with an idea? Why?
I'm not obsessed with the idea that one particular technology can be more powerful than some others. We have a lot of Enterprise clients who use legacy software and to be honest, are very happy with its speed and quality. Their usual remit for us is to redesign some parts of these web applications and as a tech person, I must admit that even outdated solutions work well if they were developed by a team of professionals.
What are your recommendations when it comes to developing a web design? Which framework do you suggest on working with?
The question is: "for what", I think. Thus, you can use any well-documented framework but my favorites are Bootstrap for Web Development and out-of-box design kits for mobile devices.
What are the key factors that you consider before deciding the cost of a website design?
We use the so-called time-and-materials methodology thus we work on an hourly basis on 95% of the projects. Being agile is very important for every design agency and when it comes to client's expectations we understand that the initial scope of work might be slightly (and sometimes very :) different after the first month of our commitment to their business.
What kind of payment structure do you follow to bill your clients? Is it Pay per Feature, Fixed Cost, Pay per Milestone (could be in phases, months, versions etc.)
Usually, we invoice our clients on a fortnightly basis. But again it depends on the milestones we've planned and the services \ expertise we've needed to provide them with.
Do you take in projects which meet your basic budget requirement? If yes, what is the minimum requirement? If no, on what minimum budget you have worked for?
As a niche company (compared to outsourcing companies from Eastern Europe) we are trying to meet any client's budget expectations, but it must be a well-documented solution (we love receiving RFPs!) and a client must be a broad-minded person who understands that a great product is the result of balanced cooperation between two companies.
What is the price range (min and max) of the projects that you catered to in 2018?
We've developed a brand identity for a startup from CA for $6,000 because they'd been developing very important healthcare products and spent the whole budget on the medical research.

One of our long-term clients asked us to design a new SaaS product for B2C retail, it was the most challenging task for 2018. I can not state the exact numbers here, but it was a six-figure number.
Ester Digital Reviews
All Services
Web Development
Relevance
Most Recent
Rating: high to low
Rating: low to high
Write a Review
Sergey Zenko
, VP, Business Development & Sales at WaveOC
Posted on Aug 05, 2016
Prompt and easy to reach.
Review Summary
The client is a software development company working on Salesforce domain providing implementation from scratch or existing code enhancement services. Ester Digital was involved in designing and developing the third version of the client's website, especially working on UX and UI implementation and content development as well. The project was completed at the right time but there were no specific deadlines fixed and within the fixed budget.
The client is highly satisfied with Ester Digital because of their UX and UI designing skills and reasonable prices and they highly recommend them to their friends.
What was the project name that you have worked with Ester Digital?
Web Development & UX/UI Implementation for a Software Firm
Describe your project in brief
<p>The client is a software development company working on Salesforce domain providing implementation from scratch or existing code enhancement services. Ester Digital was involved in designing and developing the third version of the client&rsquo;s website, especially working on UX and UI implementation and content development as well. The project was completed at the right time but there were no specific deadlines fixed and within the fixed budget.</p> <p>The client is highly satisfied with Ester Digital because of their UX and UI designing skills and reasonable prices and they highly recommend them to their friends.</p>