Ficode
Web, Mobile & Bespoke Software Development Company
Visit website
Ficode Technologies limited is an expert web, mobile & software development company in the UK that has crafted IT solutions across numerous industry verticals. We specialize in delivering the best bespoke solutions for small, medium and large businesses across the globe.
Ficode Technologies Limited, the top-rated web & software development company in the UK, have a team of extremely skilled and passionate IT professionals. Since our inception, we have been following best practices in web and software development methodologies to meet the unique needs of each of our clients who are spread globally. At Ficode, we focus on result-oriented, forward-looking and QA-approved solutions. We offer a wide range of IT services including web design & development, mobile application development, software development, eCommerce website development, SalesForce development, and digital marketing services all over the world.
Certifications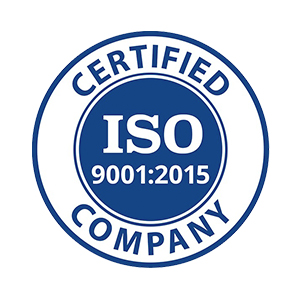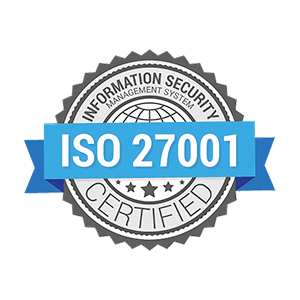 India
B-703, Parkview Residence Colony, Sector 66, Sahibzada Ajit Singh Nagar,
,
Chandigarh
,
Chandigarh
160062
Focus Areas
Service Focus
20%
15%
15%
15%
15%
10%
10%
Software Development
Mobile App Development
Web Development
Web Designing (UI/UX)
E-commerce Development
Client Focus
Small Business
Medium Business
Large Business
Ficode Executive Interview
Visit Profile
Please introduce your company and give a brief about your role within the company?
Ficode was found in 2013 to be a one-stop solution for practically everything digital. We cover a broad spectrum of services that include web design, e-commerce development, mobile application development for Android and iOS, IoT building automation solutions and digital marketing, with teams consisting deep experience for each sector. As a company, we're happy but not satisfied with our growth – we believe in constantly challenging ourselves and constantly improving.

As the CEO, my role is to steer the ship, provide direction and take a long-term strategic decision in consultation with senior team members. Apart from that, I see my role as that of someone who leads by example and builds a company that can attract and retain the best talent in the industry. As someone who heads an IT company in the UK, I spearhead organizational efforts of providing an exciting and a rewarding atmosphere for our amazing team members.

What was the idea behind starting this organization?
I was a consultant earlier and came across my clients who were looking for outsourced partners in this globalized world. I found that they were not having a good experience and most of the time; quality of work was very poor even after many delays. Moreover, most of the relations were not protected by UK law. I realized that businesses are looking for a development partner where they have a legal binding of the UK with more economical access to very talented outsourced resources. That's how Ficode came up. We wanted to be a company that clients trust. Technology is the tool we use to craft solutions, but primarily it's our passion for customer success that really drives things.
What are your company's business model–in house team or third party vendors/ outsourcing?
We have grown organically. In some of our early projects, we used to hire freelance talent but we saw that system had a number of limitations. So quickly we focused on building teams rather than running after growth. And that paid off because great team's ensured great products and that led to growth. Besides, the environment that great teams build is difficult to reproduce with freelancers.

That doesn't mean we are strictly closed to third-party vendors, but it's mostly for support services. We continue building on our core competence and investing heavily in the upskilling of our teams.

How is your business model beneficial from a value-added perspective to the clients compared to other companies' models?
Well, what has really happened over time is the integration of skills and the wide range of services we provide under one roof. It gives us economies of scale that we can pass on to the customer. More importantly, it helps us produce real seamless solutions.

You know, our broad range of expertise lets us build future-ready solutions because we can bring a great deal to the project, irrespective of the size of the project.

What industries do you generally cater to? Are your customers repetitive? If yes, what ratio of clients has been repetitive to you?
The growing reach of technology never stops fascinating me. With technology, we've been able to serve so many industries – and the list keeps growing.

Some of the industries that we have repeatedly served and built value for include banking finance and insurance, real estate, social networking, gaming and leisure, food and restaurant, education and e-learning, healthcare, media, and entertainment etc.

I am happy to note that the majority of our customers choose to work with us again and again. Over 90% of our clients are repetitive clients. Most of our clients are working with us for many years now.

Mention the objectives or the parameters critical in determining the time frame of developing a mobile app.
It wouldn't be accurate to generalize, given the range of mobile apps we have developed, but we can share whatever is common across all apps we've developed so far.

A good deal of detailing is required to build a good app. The core thing is what is the business requirement, what is client looking for, can it be a native or hybrid system, what is technology, whether there will be APIs integrations required, user management, social media; all these decide the time frame.

In certain projects like the financial sector, IOT, eCommerce etc real-time data processing, and security are the most critical outcome, whereas in others, say, social media, features like sharing are important. And in the food and restaurant industry, aesthetics is a key. So yes, the parameters change drastically when you step from one industry into another.
How much effort in terms of time goes into developing the front end and back end of a mobile app?
I wish I could generalize but that's not how real world works. Some apps focus heavily on aesthetics and the front-end while others need extensive server-side programming which means there's a lot of work done at the back-end. Large mobile games, for instance, balance both the front-end where design is important and the back-end where gamer scores, coins, badges and in-app purchases are carefully recorded. So we can say, it depends entirely on the project.
What are the key parameters to be considered before selecting the right platform for a mobile application?
It's always the user-base, geography and the goals the mobile app is trying to achieve. For instance, iOS may be more popular in, say, North America, while Europe may have more Android users. Besides, the kind of flexibility and customization required also matters. Finally, we need to clearly understand whether the app will monetize through in-app purchases because that too might influence your decisions.
Which platform do you suggest your clients, to begin with when they approach you with an idea (Android or iOS) and why?
It depends on multiple things. For instance, the number of iOS users worldwide is fewer than Android users, but data says, on an average iOS user spend more on apps than Android users. So data can be quite an eye-opener and hence it's very important to know the overall goals, monetization policies and so on.

If you still want a simple answer, I'd say client would be better off if they'd start with Android.

Android or iOS, Native or Hybrid — which platform is best to use to build your app? What are your recommendations?
I believe Android / iOS native is the best option because the Operating System gives full support when the app is native. You can build an app that's really, really seamless. No hiccups anywhere. When you choose Hybrid, well, you quickly encounter issues like limited access to using stuff like camera, image editing, location services, sensors etc. On the face, the app may look the same, but under the skin, Hybrid has some strong limitations and I would suggest it only for relatively simple tasks.
What are the key factors that you consider before deciding the cost of a mobile application?
While we do have an algorithm, a kind of check-list that gives us a ballpark figure of the total cost, that's only a reference point. As we pore deeper into the requirements, complexities of design, coding, integration and database management begin emerging. So that's when the actual numbers show up. More complex and extensive projects require us to deploy our most talented resources. And if there's a huge time-pressure, that too can impact the costing.

Besides, a number of our clients want us to take care of support, upgrades, digital marketing or something like that and that changes the equation too.

What kind of payment structure do you follow to bill your clients? Is it Pay per Feature, Fixed Cost, Pay per Milestone (could be in phases, months, versions etc.)
It's interesting how an excellent system in one part of your business can help other systems too. We have developed a very superior system in breaking down every project into specific, time-bound and quality-driven milestones.

Interestingly, that's also the format we use for billing: we begin with some advance fees, and then the client pays us as per defined milestones. And clients love it because it's an extremely fair method for either of us. And it's so transparent.
Do you take in projects which meet your basic budget requirement? If yes, what is the minimum requirement? If no, on what minimum budget you have worked for?
When you work globally, projects of all sizes come up. To make sure we don't sacrifice quality, we naturally have to stick to some sort of minimum budget. We make exceptions to that, especially when the project has a challenging factor into it, but not too often.
What is the price range (min and max) of the projects that you catered to in 2017?
The range has been US$ 10,000 to the US $ 250,000.
Which business model do you suggest to your clients enabling them to generate revenue from mobile applications? Why?
It's not that every app is designed with clear monetization targets. For instance, WhatsApp is an app too, right? Yet it doesn't directly charge users. Down the line, there could be a WhatsApp design that's meant for business users, or they could leverage WhatsApp pay for monetization.

Some apps use the paywall approach – you can access some services for a limited time or number and then you pay. I'd say in-app purchases, the freemium (free + paid premium models) are the best now.
Ficode Clients & Portfolios
Ficode Reviews
All Services
Software Development
E-commerce Development
Mobile App Development
Web Development
Relevance
Most Recent
Rating: high to low
Rating: low to high
Write a Review
Relationships Matter
Review Summary
Parneet Singh is a pleasure to work with and makes working with Ficode a breeze.
Overall a great experience
Review Summary
Ficode were brilliant in working with me and making my vision materialise. Very happy with the website that they have designed for me.
Fast responses, reliable and cost-effective
Review Summary
We are working with Ficode on a bespoke software development. They have been very reliable, fast responding and flexible with requirements. Needs were clearly understood, we are fast approaching to the final milestone.
What is it about the company that you appreciate the most?
Fast communication, Competitive pricing, Flexibility
Company Response

Ficode
Thank you for your valuable response.
Posted on Jan 25, 2021
Mirko Baratello
, PMO & Web Developer at presso Netech
Posted on Jan 25, 2021
The perfect partner for a web agency
Review Summary
With Ficode we have developed so many projects, from small simple websites to large ecommerce.
They are very helpful, fast and accurate in deliveries.
Absolutely recommended!!!
What is it about the company that you appreciate the most?
fast and accurate in deliveries
Company Response

Ficode
Thanks for your valuable response.
Posted on Jan 25, 2021
Good partners
Review Summary
We work with Ficode in multiple projects and we appreciated their capabilities in problem solving and their reliability.
What is it about the company that you appreciate the most?
Quick answers and problem solving.
Company Response

Posted on Jan 22, 2021
Ficode Tech
Review Summary
Overall experience was excellent and we were able to collaborate on ideas with ease. Will definitely use again.
Malcolm Porter
, Director at Avesta
Posted on Jun 11, 2018
Ficode a great company to work with ...
Review Summary
We have worked with Ficode on a variety of projects - Web development, SEO, Mobile Apps, Ecommerce and Software Development.

Their work is of the highest quality and excellent value
What is it about the company that you appreciate the most?
Excellent work always meets the brief, work completed with the deadlines provided and excellent value for money
Chris Lunn
, Co-Founder at Thames Valley Marketing Forum
Posted on Jun 04, 2018
Exceptional Development Partner
Review Summary
Working with the team at Ficode has been an enjoyable process and they've delivered as they said they would, adding a lot of value along the way. The confidence that has built is significant and will lead to many more projects together.
mayank batavia
, Director at Empower Career Academy
Posted on Mar 18, 2018
Ficode understands your requirements well and executes even better
Review Summary
When I got in touch with Ficode with the requirements for my portal, I was pleasantly surprised by the analysis they put in. They evaluated every single need of mine, helped me prioritize them and came up with an amazing plan. The project is mostly done, and they haven't missed a single deadline! Pleased to work with them!
What is it about the company that you appreciate the most?
Their commitment to my, i.e. the client's success is impressive.
What was it about the company that you didn't like which they should do better?
Nothing in particular. I want them to further expand their content marketing services

Daniel Martin
, SEO Director at Studio Ten
Posted on Feb 24, 2018
Exceptional Service, Keen to Impress and Deliver (And Do it!)
Review Summary
I've worked with 100s of developers and Ficode is a one-off. They are incredible. They listen, they plan, they problem solve and work quickly and efficiently without fuss. Exceptional communication, too.
What is it about the company that you appreciate the most?
Communication, problem solving and efficiency. Their work ethic is second to none.
What was it about the company that you didn't like which they should do better?
Nothing that I can see.
Company Response

Ficode
Thanks Daniel for your review. We love to work with you as you are always quick to respond to the problem and provide us solution.
Posted on Feb 24, 2018
Cook Hood
, Freelance Writer at Geeks Ltd
Posted on Feb 23, 2018
Working with Ficode Team is great experience
Review Summary
Ficode did a awesome job. In the starting of the project i am very much confused what i exactly want, but his professionally qualified teams and deep industry knowledge delivered an excellent project.
What is it about the company that you appreciate the most?
They have expert perspectives to offer them highly-customized and business-centric solutions.