Foldcode Solutions
Software Development Company in mohali/Chandigarh
Visit website
Foldcode Solutions is a digital transformation consultancy and that offers cutting edge business solutions, helping startups, medium size companies and enterprise clients to resolve complex issues that always emerge during their digitization journey. Since 2015, we have been a visionary and a reliable software engineering partner for world-class brands. We help customers meet all their business needs and reach the most ambitious goals.
Certifications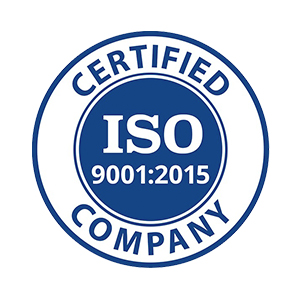 India
Plot No D-108 D, Industrial Area, Phase 7, Sahibzada Ajit Singh Nagar,
,
Mohali
,
Punjab
160055
+91-9888424240
Italy
Via Dante, 45, Cologna Veneta
,
Colognola ai Colli
,
Verona
37044
+39 388 881 3608
Focus Areas
Service Focus
Web Designing (UI/UX)
Digital Marketing
Web Development
Software Development
E-commerce Development
Foldcode Solutions Executive Interview
Visit Profile
Please introduce your company and give a brief about your role within the company?
I am a Founder & EdTech Entrepreneur; we help Academies, schools, institutions, and corporate companies to change the way of learning and make it easily accessible to learners, employees, and students. We understand client's business and accordingly suggest the best possible solutions and technologies.

Foldcode Solutions founded in 2015. Initially, we started e-learning solutions development i.e., LMS development, course marketplace, teacher marketplace. We host one-on-one tutoring and virtual classroom development services globally. Gradually, we started custom software development, end-to-end website designing, and digital marketing services for SME businesses.

I manage client interaction, company's progress, empowering more businesses to build great online products.
What was the idea behind starting this organization?
The idea was to educate people about online education and how to make it useful for their personal and professional growth. As the internet is accessible to all age groups and make teaching and learning easily accessible, this will be a cost-effective solution to institutions as well as learners. No need to commute 100 miles away to join a course or get training. We are building a system according to the business requirement.
Most of people/organizations face challenges with LMS because it is not flexible as they want to use the system. They have to work according to the LMS's set of features. Our vision is to create custom e-learning solutions which operate according to you and your business requirement.
What is your company's business model–in house team or third party vendors/ outsourcing?
We have in-house UI/UX, Development team, as well as the Digital marketing team. We work on PHP, ASP.net, Node, and Angular technologies. We are a team of 50 team members, and we outsource a dedicated team to our clients.
How is your business model beneficial from a value addition perspective to the clients compared to other companies' models?
Our strength is our knowledge in the eLearning industry. We have 15 plus years of experience in the e-learning industry, where we have worked with most of the LMS available in the market and virtual classroom. We work as an extended arm of our client's business. We have successfully developed an LMS, one on one tutoring platform, course marketplace, online test, and assignments. Moreover, we have developed a virtual classroom and help clients with an in-house virtual classroom solution.
What industries do you generally cater to? Are your customers repetitive?
We cater to k12, higher education, corporate companies learning and development programs, health care L&D.
Mention the objectives or the parameters critical in determining the time frame of developing software.
We have a set process and guidelines to work with our clients. We help with our consulting, and then we finalize the business requirements, we prepare an FRD and get it approved from clients then according to the set of features we help with timeline and price estimation.
How much effort in terms of time goes into developing the front end and back end of software?
It depends on the features and technical specifications of the project. It could be achieved in 1 to 3 months, and it could take years.
What are the key parameters to be considered before selecting the right framework for developing software?
Business model
Technical specification
Project Budget
Which languages & frameworks do you prefer to use in development of software?
We have dense experience in PHP, ASP.net, and Node. Based on the project requirements and analysis, we decide the technology stack and implement the best that suits the needs.
What are the key factors that you consider before deciding the cost of software?
Projected features (FRD)
Project complexity
Timeline
Technology preference
What kind of payment structure do you follow to bill your clients? Is it Pay per Feature, Fixed Cost, Pay per Milestone (could be in phases, months, versions etc.)
We are flexible with the payment mode, we work on fixed project cost as well as pay per hour and pay per milestone.
Do you take in projects which meet your basic budget requirement? If yes, what is the minimum requirement? If no, on what minimum budget you have worked for?
We consider projects above $5,000.
What is the price range (min and max) of the projects that you catered to in 2018?
We have created products between $5,000 to $25,000.
Kindly share your feedback on how GoodFirms has been doing so far in increasing your visibility among potential clients.
It's good to register our business with GoodFirms as it is a trustworthy platform. It helps us to win the client's trust and genuine reviews from our clients.
Foldcode Solutions Clients & Portfolios
Foldcode Solutions Reviews
All Services
Digital Marketing
Web Designing (UI/UX)
Software Development
Relevance
Most Recent
Rating: high to low
Rating: low to high
Write a Review
Great service
Review Summary
Super happy with their service for digital marketing. They're really helpful, flexible and professional. Highly recommend them
What is it about the company that you appreciate the most?
Their helpfulness and efficiency
Wes Ja
, Owner at SEC Online Academy
Posted on May 06, 2019
We made our relation as friends more than business partners
What was the project name that you have worked with Foldcode Solutions?
SEC Online Academy
Company Response

Foldcode Solutions
Thank you very much Wes for such a great review. We work really hard to meet our customer's business requirement. Your satisfaction is our success and we look forward to long term business relationship.
Posted on May 06, 2019
Aqueel Ahmad
, Senior Engineer at Blackmagic Design
Posted on May 20, 2019
Highly satisfied with their services
What is it about the company that you appreciate the most?
Their technical skills and customer-centric attitude. I'm glad I took their services.
What was it about the company that you didn't like which they should do better?
There is some scope of improvement in UX design area and maybe on QA side, rest they're all awesome.
Company Response

Foldcode Solutions
Thank you very much Aqueel Ahmed for the feedback and it will certainly help us to improve.
Posted on May 20, 2019