We are a team of fueled app developers, designers, and strategists passionately pursuing the bleeding, hairsplitting, cutting-edge mobile applications for start-ups and enterprise clients that get featured in app stores. At Fueled, we don't just build apps. We develop the kind of mobile apps that people talk about, that they use over and over again. Fueled growing to become a leader in the mobile app development industry.
We come to work in the morning to build the best mobile apps for the best clients. It's what makes us tick.
Certifications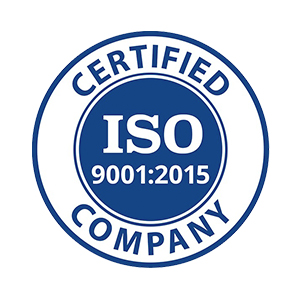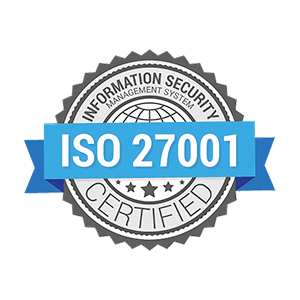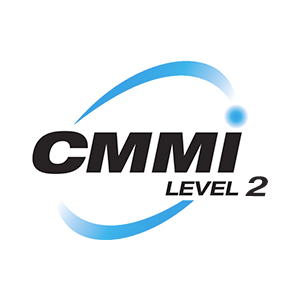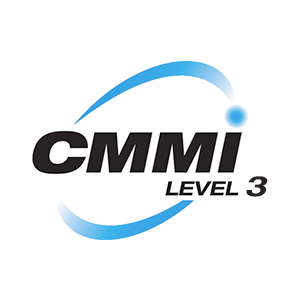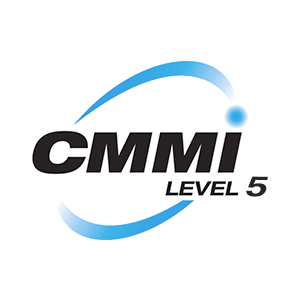 United States
430 W 14th St
,
NYC
,
New York
10014
212-763-7726
United Kingdom
68 Hanbury St
,
London
,
London
E1 5JL
+44 203 286 4277
United States
269 S. Beverly Dr., Suite 634
,
Los Angeles
,
California
90212
+1-323-908-2333
Focus Areas
Service Focus
20%
15%
15%
15%
15%
10%
10%
Web3
Mobile App Development
Web Development
IT Services
AR & VR Development
Client Focus
Small Business
Medium Business
Large Business
Fueled Executive Interview
Visit Profile
Please introduce your company and give a brief about your role within the company?
Fueled is a digital transformation agency with a history of building award-winning mobile apps. Since the dawn of the App Store, Fueled has been building digital products for clients ranging from Fortune 10s like Apple and Google to unicorn start-ups like Warby Parker and QuizUp.

As Fueled's executive mover and shaker, Ryan leverages his digital marketing background, entrepreneurial tendencies, and an acute eye for design to support a wide range of internal initiatives and client projects. Ryan built Fueled's product, marketing, and business development teams from the ground up and continues to nurture them today.
What was the idea behind starting this organization?
About a decade ago, our founder noticed that while digital product shops were becoming more prevalent, there weren't any that took a product-driven approach to launch apps and websites. Realizing that products would only succeed if they had been designed to solve real problems, our founder created his own anti-agency agency that would create products that would win in the marketplace, and that wouldn't simply check off boxes of client requirements.

What started as a two-man operation working out of our founder's living room has grown to become an international organization of over 100 in-house app designers, developers, product specialists, marketing gurus, and more, valued at $50 million.
What are your company's business model–in house team or third party vendors/ outsourcing?
All of Fueled's employees are in-house. We do not outsource or work with freelancers.
How is your business model beneficial from a value addition perspective to the clients compared to other companies' models?
Because all of our employees are in-house, clients can rest assured that only top talent is touching their projects. While other companies might outsource their projects or bring on freelancers, we ensure that our senior teams of product managers, account managers, in-house developers, and designers are providing top-quality work.
What industries do you generally cater to? Are your customers repetitive? If yes, what ratio of clients has been repetitive to you?
We are industry agnostic. Our products are designed to solve real problems for users, and problems come from all industries. We've engaged with pharmaceutical leaders like RiteAid, financial revolutionaries like Matador, fashion behemoths like Barneys New York, real estate innovators like Compass, the list continues. Clients often return to Fueled for maintenance, support, and for entirely new projects.
Mention the objectives or the parameters critical in determining the time frame of developing a mobile app.
A lot of factors play into determining the time frame of developing a mobile app. How much work has the client done so far? Do they have in-house resources? Will we be leveraging existing APIs? Will we be building a backend from scratch? Which platforms is this product best suited for? How quickly can our client provide feedback? How feature heavy will our MVP be? This is just the tip of the iceberg when trying to provide accurate time estimates.
How much effort in terms of time goes into developing the front end and back end of a mobile app?
The time it takes to develop a front-end, and back end depends on the scope of the project. Obviously, more complex projects will take longer to develop. That being said, we typically launch full-stack MVPs for clients in 2.5-3 months.
What are the key parameters to be considered before selecting the right platform for a mobile application?
Contrary to popular belief, choosing the best platform for a product comes a little later in the discovery and design phase. We need to know what problem we're solving, who is affected by this problem, how our clients can benefit from the product and user data beyond solving the problem, etc. before we can decide which platform can best serve the users. Mobile is a great choice for products that need to be accessible on the go. Web works well for products that users need to really take time to engage with. Android might be a better choice is the majority of intended users are located outside of the US.
Which platform do you suggest your clients to begin with when they approach you with an idea (Android or iOS) and why?
As mentioned in the previous question, the platform depends on the problem and user-base.
Android or iOS, Native or Hybrid — which platform is best to use to build your app? What are your recommendations?
Native apps can be more customized with design, interactions, and animations. There's simply a wider range of things you can do. Native is a good solution for apps that need a high level of customization. Hybrid or cross-platform development has its benefits, especially in long-term costs. While most of our projects are native apps, our recommendation can only be decided upon during the discovery and design phase.
What are the key factors that you consider before deciding the cost of a mobile application?
At Fueled, we bill at a blended time and materials rate. Thus, the more time and team members required for a project, the higher the cost. Projects that require backend development, multi-platform development, etc. will end up requiring more team members.
What kind of payment structure do you follow to bill your clients? Is it Pay per Feature, Fixed Cost, Pay per Milestone (could be in phases, months, versions etc.)
We bill at a blended time and materials rate.
Do you take in projects which meet your basic budget requirement? If yes, what is the minimum requirement? If no, on what minimum budget you have worked for?
We've launched apps for $150k, and we've rolled out major engagements that were over $2 million. That said, we've historically launched first versions of products for clients in 2.5-3 months in the $250k-$350k budget range. We also offer the option to engage for product strategy and design sprints, with projects typically ranging from $70k-$90k.
What is the price range (min and max) of the projects that you catered to in 2018?
In 2018, we engaged in several product strategy and design-only projects, ranging from $70k-$90k. Our largest engagement (including product strategy and design and full-stack development) was just over $2 million.
Which business model do you suggest to your clients enabling them to generate revenue from mobile applications? Why?
There are a few ways to generate revenue from apps. By offering freemium vs. premium subscriptions, you give users a chance to leverage key premium features or services for a fee. In-app purchases are common to game apps and let users unlock higher levels or continue playing ad-free. Many users will pay a small fee to remove ads, especially for apps that they use often.
Kindly share your feedback on how GoodFirms has been doing so far in increasing your visibility among potential clients.
Our listing on GoodFirms has helped us receive several inbound inquiries, a few of which have resulted in high-quality leads or closed deals.
Fueled Clients & Portfolios
Fueled Reviews
All Services
Web Development
Mobile App Development
Relevance
Most Recent
Rating: high to low
Rating: low to high
Write a Review
Pam Hendrickson
, CEO at Pam Hendrickson Consulting Group
Posted on Feb 03, 2021
Finally, a developer who does it all!
Review Summary
After years of struggling to find a developer who checked all the boxes, we found Fueled. They not only developed a new training app in record speed; they created a compelling client experience with high-level brand execution. From the beginning, they took the time to understand what our business was really trying to accomplish and balanced the right amount of project management rigor without us having to get bogged down in every detail. Our app currently has a 4.9 out of 5.0 rating on the app store and most importantly, our clients enjoy a simple, easy-to-use UI/UX so they are able to experience the true impact of our content. Finally, working with Fueled is easy as they are extremely accessible, passionate about their work, focused to make sure the details are managed in the execution, and they stay abreast of industry knowledge so that we can keep improving our products and anticipate changes we need to make well in advance. We've since launched several other products with Fueled and plan to continue to work with them as our highly valued development partner!
What is it about the company that you appreciate the most?
High-end UI/UX and design coupled with strong development that WORKS.
What was it about the company that you didn't like which they should do better?
We had one project where the design was a slight miss for our brand. Easy to fix, but more consistency in the visual design would be awesome. The resourcing for each project takes a bit of work (although it's important) and there have been a couple of times we'd love access to additional resources than they are able to provide quickly.
Kate Austin
, Chief of Culture & Special Projects, Research & Marketing
Posted on Feb 04, 2021
Very talented team! Highly recommend!
Review Summary
After working with several app development companies over the years we've finally found one that over delivers in all areas. Our company hired the Fueled team to help us end to end with bringing a new digital product to market. We have relied on the Fueled experts to help us simplify an outdated and complex methodology and bring it to life in a modern digital app. They worked seamlessly with our team from research to development, and now in the planning to go to market. They manage scope well and have been flexible and adaptable throughout the process. The best part is they really deliver an intuitive and beautifully designed product on time and on budget! 5 stars all around!
What is it about the company that you appreciate the most?
Very pleasant and professional team of experts who care about delivering a high quality product that is successful.
Bethany Dominick
, Client Engagement Manager at TE2, The Experience Engine, Inc.
Posted on Dec 05, 2019
Great Partner
Ryan Schwartz
, Sr Mgr - Mobile Applications at Alterra Mountain Company
Posted on Dec 06, 2019
Fueled Delivers
Review Summary
Fueled was brought in as a dev team on a high profile mobile project. Together we delivered native apps for iOS and Android. The team was organized and easily able to assume a leadership role across several vendors on the project. The timeline was fixed and scope was non-negotiable. I trust my team as SMEs and was impressed with their ability to remain Agile on a project with so many fixed constraints. Fueled was able to handle difficult technical requirements with ease. Communication was key on the project, and Fueled was consistently open and attentive. The product contains many geo-dependent features, and Fueled was more than willing to send resources to several sites across the country to ensure a quality experience for end users. The only (minor) challenge was a lag in feature dev between platforms given a mostly overseas Android team. But, I'm thrilled with the final products and highly recommend Fueled.
Highly Recommended
Review Summary
Overall we had a great experience with Fueled. The app was completed on time and with the budget that was originally stated. The project was well managed from beginning to end, and the final product looked quite nice for a MVP. (Other people with experience seeing typical MVP products told us this.) Also, when an issue was identified after the project was completed, Fueled fixed the issue at no cost and in a reasonable time frame.
Fueled makes the entire process very smooth and organized, however the downside to this is that there is not a lot of interaction between the project owner and the devs/designers during the sprints. On the upside, this keeps the design/dev team from getting distracted with possible changes or just responding to questions from the project owner, but on the downside, it means that you cannot really be closely involved during the dev process. Overall though, this is a company that can take your idea and bring it to market in the time frame that they give you right from the start.
What is it about the company that you appreciate the most?
Very organized, and friendly to work with. Strong designers.
What was it about the company that you didn't like which they should do better?
I would have liked to have had more input during the sprints, rather than getting updates only at the end of each sprint.
David Wanseok Song
, Project Manager at Kiss Products, Inc.
Posted on Feb 12, 2019
Great partner for digital solutions!!
Review Summary
Fueled is one of the best app agencies which develop and deliver the best quality digital products you can ask for. They are very professional and care so much about the client's business. The work structure is very well organized and the communication was pretty clear. I was very satisfied with not only the results but also the work process and I definately recommend Fueled to other companies.
What is it about the company that you appreciate the most?
working process and results
What was it about the company that you didn't like which they should do better?
Cost is a bit higher than expected but the quality is worth it.
Robert Prendimano Jr
, Member Founder at JobbHopp at JobbHopp
Posted on Sep 14, 2018
JobbHopp hired Fueled to Build a Core Design/Blueprint for our mobile App
Review Summary
Fueled was one of the most professional, intelligent, down to earth, and beyond exceptional companies I have ever had the pleasure of doing business with. They truly believed in my vision, and with their track record of building some of the biggest and most widely used Apps known today; such as the American Express App & the Coca Cola App that meant everything to me. They told me from the beginning at our first meeting that they will always be 100% straight forward with me and if they didn't think it had any potential they would of never take on the project; as people come to them everyday with ideas so if they select you they really and truly believe in you and your idea. That took a lot of pressure and stress off of me since they made the choice to work with JobbHopp and help me bring my vision to life. They structured the development of our core design exactly as the contract we agreed on stated and when a company sticks to the contract they drew up then there is really not a single negative thing you can say about there process. They put a team together of highly intelligent people to work with us and the best thing they did was listen. A lot of companies want to take control of your vision but Fueled listened, gave input, and built exactly what we asked for. They included things that they thought would work well within the app and first asked for our approval and the only answer my company had was yes, because they were all positives. They followed through and built us one of the best blueprints I have ever seen. They put the extra time in to compare our product to our competitors through a competitive analysis and focused on how we can differentiate ourselves from them. Their wireframe designs were flawless, and their ability to innovate even more then we thought they could was just icing on the cake. We started on great note and ended on an even better one. We were more then happy to pay for all the work they did for us because without them my company wouldn't be where it is today. I truly thank Fueled, their staff, and everything they did for us. They are a huge reason in bringing my vision to reality! If you feel you have a good idea this is the company you want to share it with and if they truly believe in it they will take it to a whole new level.
Get Fueled! One of the BEST Decisions I Have EVER Made!
Review Summary
I had the displeasure of working with two other app developers before I happened upon Fueled. Out of the gate and upon the initial introduction, Fueled was very different than any of the other 200 plus software developers I had spoken with. The energy of the folks at Fueled impressed me and drew me in. They knew and shared information with me about software development that no other development company had. They just seemed to get my product, vision and mission. Based on my 200 plus conversations with other software development companies, I decided to go with my gut and chose to work with Fueled. I am so VERY glad I did.

The Fueled team I work with is highly intelligent, HIGH energy, hard working, pleasant, agile, timely and intuitive. They are all refreshingly impressive. It's like they came up with my idea themselves because they understand my product as well as I do, and they understand how to design, develop and present it far better than I do. Again, they are all so intuitive and bright it leaves me in awe.

The team researched EVERY aspect of my product and, from there, presented a plan for design and development geared toward success in the market. Their results of their research was thorough and impressive. They left nothing to chance, and I mean nothing.

Their designs are stunning and cutting edge and surpass anything type of design others in my market come close to. People see the design and make comments like, "beautiful," "stunning," "eye-catching" and "compelling."

The team developed a MVP that indicated to us all that Version 2 would need to be developed because the MVP (Version 1) did so well when tested in the market. They develop for the client's success, and they work diligently to make sure the client's competitors cannot outdo or overcome their client. The Fueled team watches their client's back; no doubt about that. They are a force to be reckon with, and I wish any other software development company all sorts of luck in trying to out preform Fueled. It is a tall order to achieve and, likely, impossible.

I have nothing but praise and gratitude for all of the people at Fueled. They have taken my vision and made it a successful reality.

Fueled is simply the best there is!
Paul Lintilhac
, Data Scientist at Trace
Posted on Jul 24, 2018
Amazing. Fast, friendly, hands-on
Review Summary
Fueled took a chance with us as their first blockchain-based software platform. They have been very impressive with the quality and speed, both on the tech side, and on the business side (helping to set up focus groups, coming all the way up to VT to help run the group, etc). I particularly would like to give a shout out to Paul O, Laura S, Aaron C, and Yanner W, who have been instrumental in developing our product so much so far. We conceived of this idea only 7 months ago, and now we are targeting a release of our MVP in less than a month. Thank you fueled!
Santana Iglesias
, Co Founder at NUMOVI, LLC.
Posted on Feb 17, 2018
Wireframe & Prototype Dev for Heath & Wellness Platform
Review Summary
They met deadlines and stayed on budget. Their team was great to work with, and they were knowledgeable and professional. They deliver high-quality work and are friendly and welcoming.

They immediately treat you like family. When you walk into their office, everybody is welcoming, and everything is very well organized. Even the look and feel of their establishment resemble what they do with their design work. It's clear that they have an experienced background. They were able to share advice with us and help us overcome difficulties. Overall, working with them was really an incredible experience, and we're still great friends today.
What is it about the company that you appreciate the most?
They did everything they said they were going to and met all the due dates. They had a unique way of executing user flow and frontend work, and our experience working with them led us to work with them again.
Soumyadip Rakshit
, CEO / Co-Founder at MysteryVibe
Posted on Jan 23, 2018
App development
What was the project name that you have worked with Fueled?
App Development
Nirali Jain
, Co-Founder of stealth startup at Self-employed
Posted on Nov 13, 2017
ARTWIRED - FUELED PDS
Review Summary
The team was fantastic to work with, from the account management side to the product folks and the designers. Everyone was extremely receptive and thorough in listening to our objectives and ensuring we had a stellar MVP wireframe that reflected our goals. They even gave us an extra week to finesse the design some more so we were totally happy with it. We are thrilled with our product design and very appreciative of the enthusiasm support and hard work demonstrated by the entire team.
What is it about the company that you appreciate the most?
The enthusiasm and efficiency.