Fusion Informatics Limited
Leading AI, Mobility, IoT, Cloud Solution Provider
Visit website
Fusion Informatics is a leading full-cycle application development company with a proven track record of delivering meaningful Web, Mobile, and Cloud applications. Since its inception, the company has distinguished itself as one of the niche firms in providing end-to-end applications for Startups, SMBs, and Enterprises. It helps businesses across various industries accelerating their growth by creating astonishing applications. The experts at Fusion Informatics deploy amplified intelligence that helps businesses across various industries to achieve stronger and faster outcomes and craft promising applications to secure growth opportunities. The company is recognized for developing customer-centric apps that provide its users with a ceaseless & friendly experience on a competitive budget.
Fusion Informatics has completed several projects successfully for reputable brands like HP, Reliance Industries, BPCL, Othaim, Bosch, Tata, and many more. Besides working with large enterprises, the company had worked with several exciting startups and small businesses like Snapzo, QuickRize, Workerzapp, Cab1, etc.
Certifications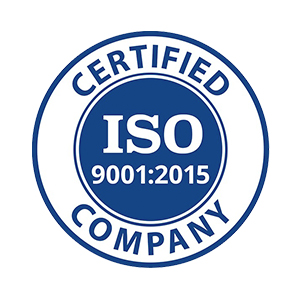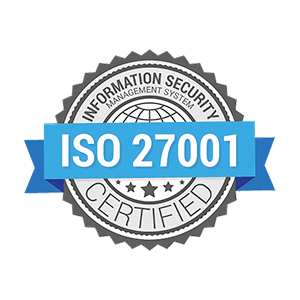 India
501, New York Plaza, Premchand Nagar Road, Bodakdev
,
Ahmedabad
,
Gujarat
380054
+91-7940009210
United States
#202, Golden Gate, 75 Broadway, San Francisco
,
San Francisco
,
California
94111
(424) 235-7391
UAE
3608 Citadel Tower, Business Bay
,
Dubai
,
Dubai
450535
+971 55 8994399
Focus Areas
Service Focus
Software Development
Artificial Intelligence
Mobile App Development
Cloud Computing Services
IoT Development
Client Focus
Small Business
Large Business
Medium Business
Fusion Informatics Limited Executive Interview
Ashesh Shah
Co-Founder & CEO
Visit Profile
Please introduce your company and give a brief about your role within the company?
We began Fusion Informatics with an objective to provide an extraordinary software program and mobile app solutions to our consumers. Fusion Informatics is a leading mobile app development company, specialized in the developing and delivery of full-cycle, end-to-end mobile apps solutions and services for a successful brand and start-ups; and support them in leveraging emerging technologies like IoT, AI, Blockchain, Healthcare, Big Data, Wearable, and many more. Headquartered in Ahmedabad, India, we are an organization of 100+ professionals with global existence at Dubai, USA, and Canada.

I am the Co-founder & CEO at Fusion Informatics Limited, and in charge of driving the business enterprise development, growth, approach, and attainment of the business's vision and objectives. Along with this, I research on the current market and look for out the means of expanding us by aiding other industries and individuals and providing them with the best solutions.
What was the idea behind starting this organization?
It all started back in 2000 in India. Ashesh Shah, Dhaval Shah, as well as a team of pros, combined their work to develop software and mobile app solutions that have the potential to shape the upcoming future and create opportunities for sustainable progress and success. The future is mobile applications, and the probable is countless. With Fusion Informatics, we wished to be an important driving force behind the trend. Therefore, we started as a mobile app development company, and because of our dedication and work, we are still going strong. We have been continually graded among top mobile apps development companies.
What are your company's business model–in house team or third party vendors/ outsourcing?
We have an in-house team of 100+ specialists that includes developers (both frontend and backend), BA, sales & marketing team members, and more. Our team is able to handle any size of projects alongside caring for each phase with the project - from the ideation to release; we look after end-to-end mobile application journey.
How is your business model beneficial from a value addition perspective to the clients compared to other companies' models?
We at Fusion Informatics do not believe in delivering rubbish and just keep building things, which may end up definitely not being used by any means. Hence, we make certain that we co-create with our customers, building alternatives, which help produce revenue through development; since our business model is totally focused on our client-centric approach. To accelerate noticeable progress in getting this proposition to the conclusion, and to maintain spur in the teams, Fusion Informatics distribution and delivery team is always crafting innovative well-versed strategies. We are passionate about our work and industry, and we like what we carry out. We provide regular updates, phone calls, and provide demos for the client's confidence and improving customer satisfaction!
What industries do you generally cater to? Are your customers repetitive? If yes, what ratio of clients has been repetitive to you?
We are versatile to provide service for Sectors like real estate, healthcare, logistics, education and learning, retail, financing, health and fitness, tourism & travel, telecommunication, Government and engine oil & gas.
Yes, we proudly claim that our consumers are repeated because of the grade of the service we offer. Well, about 50% of our customers are recurring.
Mention the objectives or the parameters critical in determining the time frame of developing a mobile app.
As every app differs, nobody can calculate a precise time-frame for a target or parameter. The range of work, amount of platforms to become developed, and clarity of requirements would determine the time frame. Therefore, we have given weight to every aim and parameter based on how much time they consume in the development cycle. We believe that it would not seem sensible to develop excessively many things simultaneously to ensure that it is easy to check. So, top quality can be guaranteed.
How much effort in terms of time goes into developing the front end and back end of a mobile app?
It purely depends upon the scope with the app, features, and level of work necessary to build those features. However, what we are able to do is that we could build frontend and backend in parallel by preparing the team resources and tools successfully. Normally, the frontend takes additional time than the backend, particularly when a client needs native apps for both iOS and Android.
What are the key parameters to be considered before selecting the right platform for a mobile application?
The main parameter will be the target audience, i.e., the ones who will be utilizing the app. If it is a B2C app, it is mostly driven by your geography's customer base. And when it is B2B, it is powered by your client devices. For the rest, due to its large end-user base, Android is an excellent place, to begin with, when you wish to focus on the mass market.
Which platform do you suggest your clients to begin with when they approach you with an idea (Android or iOS) and why?
Well, that is clearly a very broad question, and your choice is on where they are coming from. What they need from the app, which geography they could be concentrating on, and which app monetization approach they are interested in. iOS may be the default option for clients from the western world. Android is suitable for everyone else. By the end of your day, you will need both.
Android or iOS, Native or Hybrid — which platform is best to use to build your app? What are your recommendations?
We have been biased towards native apps for obvious positive aspects like they are faster, better, seem cleaner, native, and friendly. Well, when it is a B2C app, it could make sense to build native apps to be sure that the current day UX standards are maintained. Nevertheless, if it is a B2B app in which a specific group of audience utilizes the apps, platform-independent is actually the right option.
What are the key factors that you consider before deciding the cost of a mobile application?
The decision of the cost of the app is predicted on parameters like UI/UX, platform, i.e., native or hybrid, multiple language assistance, and execution of advanced technology like AI/ML.
What kind of payment structure do you follow to bill your clients? Is it Pay per Feature, Fixed Cost, Pay per Milestone (could be in phases, months, versions etc.)
We do not possess a fixed structure because we focus on a number of services and products. So again, this will depend on customer demands. However, our item pricing is outlined on our website and for just about any query, you are free to e-mail us.
Do you take in projects which meet your basic budget requirement? If yes, what is the minimum requirement? If no, on what minimum budget you have worked for?
We believe in taking up projects which have long-term plans, not only a vision. The small budget might not necessarily be a concern. It is the scope of the project that affects our decision, and even though the project begins small but has the potential to become huge, we don't mind.
An innovative project that challenges us and allows us to create & develop our skills over a tighter budget possesses more potential for being accepted when compared to a project over liberal finances that delivers no development or does not challenge us.
What is the price range (min and max) of the projects that you catered to in 2018?
As we mentioned previously, there is absolutely no maximum or minimum project dimensions. However, the average project at Fusion Informatics ranges from $5,000 to $40,000.
Which business model do you suggest to your clients enabling them to generate revenue from mobile applications? Why?
It primarily depends upon the client's business objectives, but we recommend a fixed estimate model for start-ups and attain the required objectives. For enterprises where usually the requirement keeps varying, we suggest time and material type.
Fusion Informatics Limited Clients & Portfolios
Key Clients
Bosch
HP
Reliance
TAG
Mondeal
Zamil Group
Lenovo
J&J
Theoris
BPCL
TATA
Fusion Informatics Limited Reviews
All Services
Mobile App Development
Relevance
Most Recent
Rating: high to low
Rating: low to high
Write a Review
Very prompt and professional service
Review Summary
Happy that we choosed Fusion Informatics. They helped us create an awesome On Demand Home Service App called HomeZnow. In the past, I have chosen to work with them and used their
services multiple times and have never ever regretted my decision. Not only will they pay attention to you and your company needs, they will complete all tasks within agreed time frames and to the utmost perfection.
The project timeline was very long but it's worth it. Overall, it's been wonderful to work with Fusion Informatics and the team.
What is it about the company that you appreciate the most?
I like them because they are professional and have expertise in their field. They developed a user friendly app
What was it about the company that you didn't like which they should do better?
They are doing their job really good I would wish them good luck
Siva kumar
, IT Support Specialist , Asset Manager at CSRA company
Posted on Aug 29, 2019
The most trusted company for premium mobile app development work
Review Summary
We recently developed a healthcare-based application with Fusion Informatics and had great experience with their developers and their team.

To be honest, I really liked their support and ideas for our medical application. From the requirements gathering phase to the design phase of the user interface, from the development phase to the test phase, my expectations have been met and surpassed. I highly recommend Fusion Informatics

Working with the Fusion Informatics team was a real pleasure, and I am stilling working with them as there are some updates to be done with my application (minor updates)! I would recommend them to anyone looking for a high-quality product!
What is it about the company that you appreciate the most?
We appreciate the extreme efforts and dedication of the team Utility to building products correctly and thoroughly the first time.
What was it about the company that you didn't like which they should do better?
No suggestions from my side, they are doing well.
Harold Thomas
, Senior Software Engineer/Developer at flexqube
Posted on Jul 22, 2019
Value creative and hardworking Tech partners, Fullfiled all expectations
Review Summary
Description - Fusion Informatics provides amazing iOS and Android applications for us! After extensive searches for the right companies to develop our mobile applications, we chose Fusion Informatics because of their fast and professional responses that directly demonstrated their involvement and skilled attitude. Fusion Informatics has shown responsiveness, flexibility, and professionalism throughout the project. so we highly recommend their mobile development services.
What is it about the company that you appreciate the most?
I really liked how professional Fusion Informatics's team is, and how they are ready to go above and beyond and they pay attention to our ideas and combine them with their expertise to shape the final product.
What was it about the company that you didn't like which they should do better?
The project was completed with the necessary features and good functions, but there was a delay in the delivery of the project. I would like to suggest them to improve their project delivery on time.
sanjai kumar
, Senior Business Process Analyst at Tata Consultancy Services
Posted on Jul 15, 2019
Very Professional, Reliable and Best in their job. Highly satisfied
Review Summary
We have approached Fusion Informatics to develop one of our Android-based chatbot application development. They understand all my requirements and direct the way about how it should be done. They provide great customer service and my team is very satisfied with the results they produce behind our application. There was a slight delay in delivering the application but everything I asked for was finally completed for my satisfaction. We look forward to working with Fusion Informatics again on our next project.
What is it about the company that you appreciate the most?
They accept changes in mid ways and understand requirements
What was it about the company that you didn't like which they should do better?
Improve delivery efficiency
Thabisa N
, Project Manager at DVT Johannesburg
Posted on Jul 10, 2019
Excellent and Very talented Tech Partner, surpassed my expectations!
Review Summary
Fusion Informatics is very helpful when we approach them with the requirements of our unique application based on the AI based video creation application. Their team of experts listened to our needs carefully and promised to develop applications that are fully functional within the deadline. We are fortunate to have Fusion Informatics as our video creation application developer. In the future, if I ask, I will hire a company again. Good work! Thank you very much
What is it about the company that you appreciate the most?
We are fully impressed with their work ethics and the experience in analyzing the project requirements and provide a cost-effective solution
What was it about the company that you didn't like which they should do better?
The entire project is perfect in terms of quality, designs and etc. But they did not deliver the project within the time period. They should improvise in project delivery
Fareed Ahamad
, Program Coordinator at Frontline Information Technology
Posted on Jun 25, 2019
Team of Quality Professionals with Dedication
Review Summary

I have consulted Fusion informatics to develop a real estate application. They are very professional in the services they offer and the level of excellent patience shown in getting the requirements of my project. They took my idea from concept to implementation and gave me what I expected. The team is very supportive and responsive and I am fully impressed with their service and the quality of work, especially the UI/UX designs of the application and I got a positive response from my customers. Thanks to Fusion Informatics
What is it about the company that you appreciate the most?
The way of communication, understanding the requirements and commitment towards the work
What was it about the company that you didn't like which they should do better?
Project is completed with required features and the functionality is good, But there is a delay in delivery of the project. Try to provide the project within the deadline
Ravi Kumar
, Associate Manager at NCrypted Technologies
Posted on Jun 17, 2019
Highly Organized, And Friendly To Work with Fusion Informatics
Review Summary
We did a project with Fusion Informatics, I came to them with basic details of my Grocery business and they helped me turn it into a profitable product. They created the interface and produced the mock-ups, overseeing every detail of the UX / UI. And they were excellent at project management and communication. The crew delivered on a tight deadline and the application satisfied with great specifications and got positive reviews from customers. Customers can expect a team with remarkable turnaround speed. Overall we had a great experience with Fusion Informatics.
What is it about the company that you appreciate the most?
They are effective and Innovative as simple as that. No better words can describe them more than that.
What was it about the company that you didn't like which they should do better?
Product delivery time is a little bit of slow
JOY AGBATOR
, Product Manager at Cellulant Nigeria Limited
Posted on Jan 30, 2019
Never got to use the product
Review Summary
Our project was sub contracted to Fusion Informatics by FugenX, they did their job but was slow to understand the product requirement.

Their delivery was quit slow and the timeline promised was never met till today. Plenty of money was spent on the product but we never used it till now.

FugenX collected about $30,000 from us and never gave us our product, they partnered Fusion but heard they finished the work and handed over to FugenX. We never got to use the product.
Ranjana S
, Project Manager at Infosys
Posted on Oct 08, 2018
Affordable and quickly customer services
Review Summary
As a food delivery service provider, I desired to take my business online through the mobile platform to reach more customers and to create more revenues. Fusion Informatics company supported me to set up an amazing app for mobile. The team received an attractive responsive application equipped with several multiple features related to orders supervision, shipping management, customer management, delivered management, etc. I'm happily running my services through a mobile app, and the reason we are ready to support the excellent services providing by Fusion Informatics on the technical front. and the way their communications level towards customers is extraordinary .we are really thanking them for support after delivering also.
Mark Gentry
, Project Manager and Program Management at Accenture
Posted on Oct 04, 2018
Experience with Fusion Informatics was awesome
Review Summary
Fusion Informatics delivered an outstanding iOS and Android application for our company! After an extended research for the right organization to improve our mobile application, we decide to select for Fusion Informatics because of their quick response with trust work .which immediately confirmed their engagement and experienced approach. They implemented cleared design outlining and description of the method and its various aspects. We began with a nice conference with the report and project supervisor to secure convinced all concerned individuals are on the identical wavelength. The communication level of questions and updates are excellent. They have shown to be understanding, adaptable and expert during the entire design so we highly suggest their mobile development services for all business concerns.
Kunal Arora
, Project Development Manager at Tata Consultancy Services
Posted on Sep 25, 2018
Highly reliable and Very impressed
Review Summary
Fusion Informatics has helped us in developing our company's applications for both iOS and Android. The app delivered is very unique and excellent features based on our requirements, they were capable to develop a perfect match for our business. I am glad to experience that they performed over and beyond on many possibilities, remaining to continue a perfect end result. Very quick, helpful and expert communications. Would extremely recommend!