At HyperBeans, we provide innovative, highly functional, visually appealing and user-friendly web, mobile applications, ERP's as well as digital marketing solutions that drive organizational growth. We are Experts in big data engineering, product transformation, and eCommerce and software. We ensure that our customers get measurable results, beautiful and unforgettable user experience, provide Personalize IT solutions and achieve success at all time. Hyperbeans Inc. is located in Seattle (US) with clients in 3 continents and more than 15 countries.
Our best-in-class technical team works dedicatedly to develop tailored and cost-effective digital products with quality and speed.
We are reliable, adaptable and provide domain-specific tech systems working with our clients to deliver continuous quality feedback. Tap into our talented team and digital experts that are dedicated to making your brand successful.
At HyperBeans, we have a team of tech experts that work together with our clients to deliver solutions that streamline workflows and propel organizational growth. We work together as a team, and we ensure to keep our side of the contract bargain, respect and beat project deadline, pay attention to details, embark on constant training, and build capacity which enables us to have a strong and fantastic client relationship. Our approach has led to client retention of 97%. HyperBeans' best-in-class team of software developers ease out your software challenges. We fluidly merge our tech genius with your business goals to drive growth and monetize your solutions through increased leads, increased sales and productivity. Our innovative digital product consulting team helps you create a roadmap based on customer needs and pain points to help create real value for your product.
OUR MISSION
Our mission is to present our clients with a unique blend of technology services and solutions that can help clients to reap the best opportunities available in the market, streamline business operations and enhance the overall business profitability.
OUR VISION
Hyperbeans is moving ahead with a vision of becoming a recognized web design agency in the USA while having a strong client base where every client is happy with the services offered by Hyperbeans. Our focus is to help our clients in every possible way.
QUALITY
Hyperbeans has a prime focus on delivering quality services. Consistent quality is what allows us to retain our clients in such a competitive marketplace and hence, our team of certified professionals never compromises with quality.
GUIDING PRINCIPLE
We are inspired by ideas, the latest innovations and technology, and designs that help us to deliver top-notch services to our clients. We keep ourselves updated with the latest trends in the world of technology to deliver fresh designs and solutions.
Certifications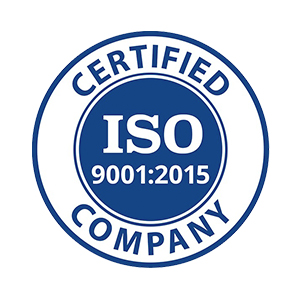 United States
12716 SE 74th St.
,
Bellevue
,
Washington
98056
+16692009153
Focus Areas
Service Focus
30%
20%
10%
10%
9%
5%
5%
5%
2%
2%
2%
Web Development
Mobile App Development
Software Development
Digital Marketing
Web Designing (UI/UX)
HyperBeans Clients & Portfolios
HyperBeans Reviews
All Services
Mobile App Development
Web Designing (UI/UX)
E-commerce Development
Relevance
Most Recent
Rating: high to low
Rating: low to high
Write a Review
Professional and Motivated Company
Review Summary
Overall a very good experience, with professional experience and timed deliveries.
What is it about the company that you appreciate the most?
Easy to work with, have good professional abilities, quick turnaround
What was it about the company that you didn't like which they should do better?
Focused a lot on process development which makes it tedious for them, though good for us in end.
Portfolio Designing
Review Summary
I got my personal portfolio designed. The team did a fantastic job and had a quick turn around time!
What is it about the company that you appreciate the most?
The turn around time was amazing! The portfolio was made in minimal feedbacks they understood the requirement perfectly.
What was it about the company that you didn't like which they should do better?
The team was little too technical so it was a little difficult to understand initially.
Snowdrop and go
Review Summary
Some initial issues with language and getting our ideas across.